November 20
[{(o)}]|[{(o)}]|[{(o)}]|[{(o)}]| [{(o)}]|[{(o)}]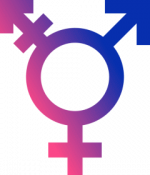 Transgender Day Of Remembrance (since 1999) set aside to memorialize those who were killed due to anti-transgender hatred or prejudice (transphobia). The event is held on November 20, founded by Gwendolyn Ann Smith, to honor Rita Hester, whose murder in 1998 kicked off the "Remembering Our Dead" web project and a San Francisco, California candlelight vigil in 1999. Since then, the event has grown to encompass memorials in hundreds of cities around the world.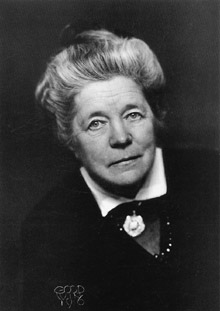 1858 – The Swedish writer and Nobel Laureate in Literature Selma Lagerlöf was born on this date (d.1940). Born as Selma Ottilia Lovisa Lagerlöf in Östra Ämtervik (Värmland), Lagerlöf worked as a country schoolteacher in Landskrona for nearly 10 years while honing her story-telling skills, with particular focus on the legends she had learned as a child. Through her studies at the Royal Women's Superior Training Academy in Stockholm, Lagerlöf reacted against the realism of contemporary Swedish-language writers such as August Strindberg. She began her first novel, Gösta Berling's Saga, while working as a teacher in Landskrona. Her first break as a writer came when she submitted the first chapters to a literary contest, and won a publishing contract for the whole book.
In 1894 she met Sophie Elkan, also a writer, who became her friend and companion, and, judging from the letters between them that survive, with whom she fell deeply in love. Over many years, Elkan and Lagerlöf critiqued each other's work. Lagerlöf wrote of Elkan's strong influence on her work, often disagreeing sharply with the direction Lagerlöf wanted to take in her books. By 1895, she gave up her teaching to devote herself to her writing. She and Elkan traveled to Italy where she wrote her novel, Antikrists Mirakler, exploring the interplay between Christian and socialist moral systems. She moved in 1897 to Falun, and there met Valborg Olander, who became her literary assistant, friend, and associate. Elkan's jealousy of Olander was a complication in the relationship. Olander, a teacher, was also active in the growing woman suffrage movement in Sweden.
In 1909 Selma Lagerlöf won the Nobel Prize "in appreciation of the lofty idealism, vivid imagination and spiritual perception that characterize her writings". In 1914 she also became a member of the Swedish Academy, the body that awards the Nobel Prize. At the start of World War II, she sent her Nobel Prize medal and gold medal from the Swedish Academy to the government of Finland to help raise money to fight the Soviet Union. The Finnish government was so touched that it raised the necessary money by other means and returned her medal to her. Her portrait is on the Swedish 20 Kronen banknote.
Her first novel, The Story of Gösta Berling, was adapted into an internationally acclaimed motion picture starring Greta Garbo.
She lived in Sunne, where two hotels are named after her. Her home, Mårbacka, is now preserved as a museum, storing a copious amount of letters to her two partners, Sophie Elkan and Valborg Olander.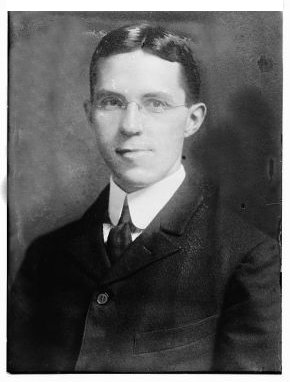 1873 – Daniel Gregory Mason, American composer, born (d.1953); Mason came from a long line of notable American musicians, including his father Henry Mason. He studied under John Knowles Paine at Harvard University from 1891 to 1895, continuing his studies with George Chadwick and Goetschius. In 1894 he published his Opus 1, a set of keyboard waltzes, but soon after began writing on music for his primary career. He became a lecturer at Columbia University in 1905, where he would remain until his retirement in 1942, successively being awarded the positions of assistant professor (1910), MacDowell professor (1929) and head of the music department (1929-1940). He was the lover of composer-pianist John Powell.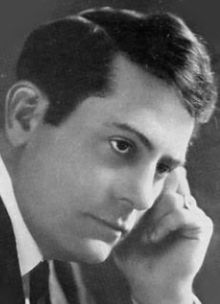 1883 – Edwin August (d.1964) was an American actor, director and screenwriter of the silent era. He appeared in 152 films between 1909 and 1947. He also directed 52 films between 1912 and 1919. He co-founded Eaco Films in 1914.
Edwin was born Edwin August Phillip von der Butz in St. Louis, Missouri, to August and Sarah Butz. He was educated at the Christian Brothers College.
He began working with Biograph Studios in New York as early as 1908 and moved to Hollywood with that company in 1910. He starred in several films by D. W. Griffith, who was also with the company, and continued to work well into the 1930s as a writer and director.
In 1916, he entered his name as a candidate for President of the United States, and spoke out against censorship in cinema. The candidate wasn't taken very seriously, and perhaps that wasn't the point. He didn't like the road that his industry was going down, and wanted to voice his opinion in the hope of change.
A co-star, Blanche Sweet, would later bluntly state: "He was a homo." He owned a chicken ranch at 648 South Figueroa in Hollywood and was friends with gay silent film star J. Warren Kerrigan and most likely Kerrigan's long time partner James Vincent.
Edwin passed away from cerebral metastatic disease on March 4, 1964 at the Motion Picture County Hospital in Woodland Hills, Los Angeles County, California.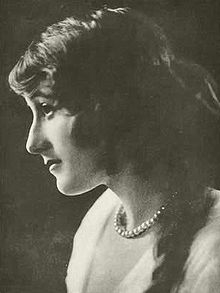 1898 – Grace Darmond (d.1963) Canadian/American actress from the early 20th century, active onscreen between 1914 and 1927.
She was reportedly lesbian. Although performing in a substantial number of films over roughly 13 years, she was best known in Hollywood's inner circle as the lesbian lover to actress Jean Acker, the first wife to actor Rudolph Valentino. She was also associated, as many struggling actresses of the day were, with the powerful actress Alla Nazimova, who was the former lover to Acker, although it has never been verified that Nazimova and Darmond were ever linked romantically. She and Acker attended parties at Nazimova's Garden of Allah, an imposing house named punningly after a Robert Smythe Hichens play Nazimova had appeared in.
She and Jean Acker met in 1918, and became lovers shortly thereafter. Acker met relatively unknown actor Valentino only a few months later, at a party at Nazimova's home. She and Valentino began dating, but reportedly never had sexual relations. They married in 1919, but on their wedding night, Acker fled the house and ran to Darmond's home, stating that it was her that she loved. The marriage is alleged to have never been consummated, and Acker filed for a legal separation in 1921, and later filed charges of bigamy against Valentino when he married designer Natacha Rambova in Mexico later on.
Darmond and Acker reportedly remained lovers through most of the 1920s. Her last most notable film was Wide Open (1927), starring Lionel Belmore and Dick Grace. When the advent of talkies came about, Darmond, like so many actresses and actors from the silent film era, was not able to make a successful transition. She ended her acting career, and for the most part disappeared from the public eye until her death in 1963.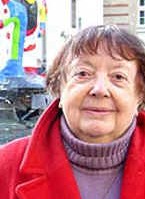 1924 – Born: Geneviève Pastre, activist and lesbian theorist Geneviève Pastre founded Les Mauves, the French gay political party in 1995.
She came out officially when she was fifty-six and published her essay, "About Lesbian Love." She followed that with books such as Homosexuality in the Ancient World and Athens and the Sapphic Peril. Unhappy with mainstream publishing's attitude toward her work, she started her own publishing house, Editions de Geneviève Pastre.
Multimedia before most, she was elected president of France's national gay radio station in 1982 and continued to host a weekly radio show well into her sixties. Among their other accomplishments, Les Mauves helped get the WHO to stop classifying homosexuality as a mental illness and convinced Amnesty International to consider gay people for political asylum.

1934 – The Children's Hour, a play by Lillian Hellman in which two school teachers are accused of having a lesbian relationship, opened on Broadway.


1941 – Oliver Sipple, the man who saved President Gerald Ford's life, was born today.
Sara Jane Moore attempted to assassinate U.S. President Gerald Ford outside the St. Francis Hotel in San Francisco, just seventeen days after Lynette "Squeaky" Fromme had also tried to kill the president. Moore was forty feet away from Ford when she fired a single shot at him. The bullet missed the President because bystander Oliver Sipple grabbed Moore's arm and then pulled her to the ground, using his hand to keep the gun from firing a second time. Sipple said at the time: "I saw [her gun] pointed out there and I grabbed for it. I lunged and grabbed the woman's arm and the gun went off." The single shot which Moore did manage to fire from her .38-caliber revolver ricocheted off the entrance to the hotel and slightly injured a bystander.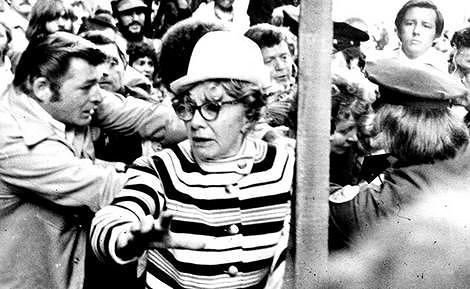 Sipple goes for the gun.
Sipple, a decorated Marine and Vietnam War veteran, was immediately commended by the police and the Secret Service for his action at the scene. The news media portrayed Sipple as a hero but would eventually report on his outing by Harvey Milk and other San-Francisco gay activists. Though he was known to be Gay by various fellow members of the gay community, Sipple had not made this public, and his sexual orientation was a secret from his family. He asked the press to keep his sexuality off the record, making it clear that neither his mother nor his employer had knowledge of his orientation; however, his request was not complied with.
The national spotlight was on him immediately, and Milk responded. While discussing whether the truth about Sipple's sexuality should be disclosed, Milk told a friend: "It's too good an opportunity. For once we can show that Gays do heroic things, not just all that ca-ca about molesting children and hanging out in bathrooms." Milk contacted the newspaper.
Several days later Herb Caen, a columnist at The San Francisco Chronicle, exposed Sipple as a Gay man and a friend of Milk. Sipple was besieged by reporters, as was his family. His mother, a staunch Baptist in Detroit, refused to speak to him. Although he had been involved with the Gay community for years, even participating in Gay Pride events, Sipple sued the Chronicle for invasion of privacy. President Ford sent Sipple a note of thanks for saving his life. Milk said that Sipple's sexual orientation was the reason he received only a note, rather than an invitation to the White House.
Sipple filed a $15 million invasion of privacy suit against Caen, seven named newspapers, and a number of unnamed publishers, for publishing the disclosures. The Superior Court in San Francisco dismissed the suit, and Sipple continued his legal battle until May 1984, when a state court of appeals held that Sipple had indeed become news, and that his sexual orientation was part of the story.
According to a 2006 article in The Washington Post, Sipple went through a period of estrangement with his parents, but the family later reconciled with his sexual orientation. Sipple's brother, George, told the newspaper, "(Our parents) accepted it. That was all. They didn't like it, but they still accepted. He was welcomed. Only thing was: Don't bring a lot of your friends."
Sipple's mental and physical health sharply declined over the years. He drank heavily, gained weight to 300 lb (140 kg), was fitted with a pacemaker, became paranoid and suicidal. On February 2, 1989, he was found dead in his bed, at the age of forty-seven. Earlier that day, Sipple had visited a friend and said he had been turned away by the Veterans Administration hospital where he went concerning his difficulty in breathing. His $334 per month apartment near San Francisco's Tenderloin District was found with many newspaper clippings of his actions on the fateful September afternoon in 1975. His most prized possession was the framed letter from the White House.
Sipple held no ill will toward Milk, and remained in contact with him. The incident brought him so much attention that, later in life, while drinking, he would regret grabbing Moore's gun. Sipple, who was wounded in the head in Vietnam, was also diagnosed paranoid schizophrenic according to the coroner's report.
Sipple's funeral was attended by 30 people, and he was buried in Golden Gate National Cemetery in San Bruno, California. A letter addressed to the friends of Oliver Sipple was on display for a short period after his death at one of his favorite hangouts, the New Belle Saloon:
"Mrs. Ford and I express our deepest sympathy in this time of sorrow involving your friend's passing..." President Gerald Ford, February, 1989
In a 2001 interview with columnist Deb Price, Ford disputed the claim that Sipple was treated differently because of his sexual orientation, saying: "As far as I was concerned, I had done the right thing and the matter was ended. I didn't learn until sometime later — I can't remember when — he was Gay. I don't know where anyone got the crazy idea I was prejudiced and wanted to exclude Gays."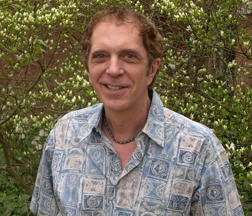 1942 – Daniel A. Helminiak, born in Pittsburgh, Pennsylvania, is an American author, lecturer, Catholic priest and theologian, and professor in the department of humanistic and transpersonal psychology at the University of West Georgia, near Atlanta.
Helminiak was born and raised in Pittsburgh, Pennsylvania, in a Polish Roman Catholic community on the South Side. He frequently refers to this experience in his popular writings on spirituality and community. He attended parochial grade and high schools and at age seventeen entered seminary to study for the priesthood at Our Lady of the Lake Seminary, Syracuse, Indiana, and St. Vincent Seminary, Latrobe, Pennsylvania, where he was awarded a BA in philosophy (1964). He completed graduate studies at the Pontifical Gregorian University in Rome, earning an STB (1966) and an STL (1968), Bachelor and License in Sacred Theology, and was ordained there at the pope's parish church, St. John Lateran Basilica (1967).
He served as Associate Pastor of SS. Simon and Jude Church in Scott Township (Pittsburgh) for four years. On weekends throughout 23 subsequent years, Helminiak ministered in local parishes in Baltimore, Boston, San Antonio, and Austin and, having come out as gay in 1976, also served in those areas and nationally as chaplain to DignityUSA, the LGBT Catholic support network.
In 1995, Helminiak submitted to the Vatican a formal resignation from active ministry, to which, as of 2012, the Vatican has not responded.
In 1995, Helminiak accepted a teaching position at the University of West Georgia, where he has remained except for advanced training in counseling at Pittsburgh Pastoral Institute.
At the university of West Georgia, he regularly teaches Human Sexuality, Statistics for the Social Sciences, and Foundations of Neuroscience. On the graduate level he teaches courses—such as Ethics, Epistemology, Mysticism, Personal Growth, and "God" in the Brain—related to the psychology of spirituality, which is his specialization and the focus of his research, lecturing, and writing. He is most widely known for his international best-seller What the Bible Really Says about Homosexuality.

1990 – A London judge convicted 14 gay men of committing criminal assaults upon themselves because of their participation in S&M. All 14 receive prison sentences.

1995 – Steven Powsner (1955 – 1995), who had been president of the New York City Lesbian and Gay Community Services Center from 1992-1994, dies of complications from AIDS at the age of 40. His first lover, Bruce Philip Cooper, died of AIDS in 1987.

1998 – John Geddes Lawrence and Tyrone Garner of Texas were ordered to pay fines of $125 each after being arrested for having sex in their home. The couple refused to pay and announced they would challenge the Texas sodomy law - initiating what became known as the historic "Lawrence vs Texas" Supreme Court decision which decriminalized homosexual sex.

2003 – The United States Congress passes a resolution condemning all violations of internationally recognized human rights norms based on the real or perceived sexual orientation or gender identity of an individual.

NOVEMBER 21 →
[{(o)}]|[{(o)}]|[{(o)}]|[{(o)}]| [{(o)}]|[{(o)}]