September 30
[{(o)}]|[{(o)}]|[{(o)}]|[{(o)}]| [{(o)}]|[{(o)}]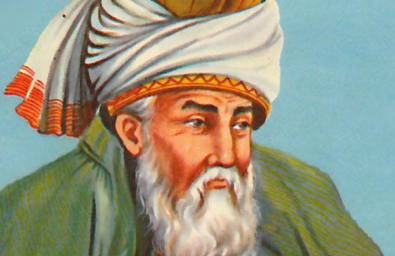 1207 – The great Persian poet, Rumi loved — passionately – one man who inspired most of his greatest poetic work from start to finish.
Rumi was born in Balkh, now part of Afghanistan, but in those years a part of the Persian Empire. In 1215, when a child, his family whisked him off to Turkey, in flight from Mongol armies that had invaded their home region. The poet's new home in those days was called Roman Anatolia, thus inspiring the young mystic singer's chosen name, Rumi.
Following in his father's footsteps, he became a religious scholar. Life for the young Rumi was typical for religious scholars in his time, and consisted of helping the poor, spending hours in focused meditation, and teaching the rudiments of mystical spirituality to aspiring students.
But in 1244, a wandering dervish, the legendary mystic, Shams of Tabriz, entered Rumi's life. Shams, it is said, had crossed and re-crossed the Persian Empire seeking Allah's help in the finding a friend who might be able to "endure" his companionship.
A voice came to Shams in a vision asking him what he was willing to give up in return if he were granted the companionship of such a friend. "My head," he replied. The voice sent him to the town where Rumi resided.
The two men united, the legends tell, and became inseparable.
This relationship caused difficulties in the religious community. Other men, to whom Rumi had been close, felt neglected. In the midst of such controversies, Shams suddenly disappeared, leaving as unexpectedly as he'd arrived.
Following this first departure, it is believed, Rumi's transformation into an artist- mystic began. He sang with gusto, danced in the realm of the spirits, and began to write poems that would last through the centuries ahead, inspiring not only his Persian countrymen, but men and women in faraway lands who generally described themselves as dumb-struck with awe at the insight and beauty his words conveyed.
But Rumi missed Shams terribly. He discovered that his friend had gone to Damacus, and begged that he return. When they became reunited for a second time, the legends say, they fell at each other's feet so that "no one knew who was lover and who the beloved." Their relationship became so intense with its celebrations of mystic communication that jealousies erupted.
One night in their room – on December 5, 1248 as they embraced with fervor, Shams went to the back door where he'd heard a knock. He never returned to that room where his beloved waited, and, tragically, was never seen again.
It is believed that Shams was murdered by a jealous rival. Rumi, overcome by intense grief, went searching in Syria for his friend. His entire world, it seemed, had disappeared with his great love.
A second great love entered Rumi's life, a goldsmith, Saladin Zarkub. Rumi then addressed his poetry to this man with a tender intensity. But Saladin died too and Rumi took a third lover, Husam, with whom he lived until December 17, 1273. It was on that day that Rumi himself passed into the eternal realms.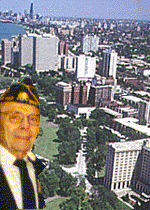 1918 – Bob Basker, born Solomon Basker in East Harlem, New York City, (d.2001) was a civil rights activist. He first became active in the student peace movement in the 1930s and was politically active throughout his life. Aside from championing the issue of LGBT equality, Basker also fought for prisoners' rights, the legalization of medical marijuana, and the availability of abortion.
Though he attended Hebrew schools, Bob claims that his real education came from the men he met in subway station bathrooms.
Basker joined the US Army in December 1941, after the attack on Pearl Harbor deeply affected him. It was at this time in his life that he changed his name to Robert (Bob) Basker.
Basker's gay activity continued even while serving in the Army during World War Two:
"For several years, from '41 to '44, I was stationed in the New York area and then I went overseas to Plymouth, England. ... During the years that I was with my army unit, of the four hundred men in it I must have had sex with a hundred of them. But I never developed a reputation of being gay."
After his return to civilian life, without ever denying or repressing his homosexuality, Basker got married: "My wife knew I was gay before I married her but she knew I wanted a straight, family relationship." The Baskers had three children and, though they eventually divorced, remained friends until her death.
In 1965, in Chicago, he co-founded Mattachine Midwest, one of the first homosexual rights organizations in America, and was its first president under the assumed name Bob Sloane.
In 1971 Basker helped start Miami's Gay Activist Alliance, which was instrumental in overturning local laws against cross-dressing and drag shows.
In 1978, he moved again, to the west coast. He moved to San Francisco where became involved with the Alice B. Toklas, Harvey Milk and Stonewall Gay Democratic Clubs.
On September 28, 1998, the San Francisco Board of Supervisors passed a resolution commending Basker on his 80th birthday for his years of commitment and service to the citizens of San Francisco and the Gay/Lesbian/Bisexual/Transgender community of San Francisco. Basker died April 6, 2001 of heart failure at age 82. On April 9, 2001, the San Francisco Board of Supervisors adjourned its meeting out of respect to his memory.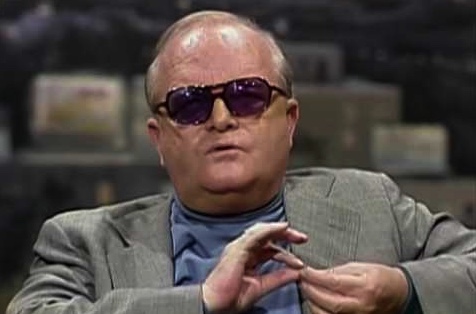 1924 – Truman Capote, born Truman Streckfus Persons (d.1984), was an author of short stories and novels, including Breakfast At Tiffany's and In Cold Blood. He said he was a lonely child, and taught himself to read and write before he entered the first grade in school. He was a neighbor and friend of Harper Lee, author of To Kill a Mockingbird, and Dill, a character in her novel, is based on Capote. He was often seen at age five carrying his dictionary and notepad, and he claimed to have written a book when he was nine years old. At this time, he was given the nickname Bulldog, possibly a pun reference of "Bulldog Truman" to the fictional detective, Bulldog Drummond, popular in films of the mid-1930s.
On Saturdays, he made trips from Monroeville to Mobile, and when he was 10, he submitted his short story, "Old Mr. Busybody," to a children's writing contest sponsored by the Mobile Press Register. When he was 11, he began writing seriously in daily three-hour sessions. Of his early days Capote related, "I began writing really sort of seriously when I was about eleven. I say seriously in the sense that like other kids go home and practice the violin or the piano or whatever, I used to go home from school every day and I would write for about three hours. I was obsessed by it."
In 1933, he moved to New York City to live with his mother and her second husband, Joseph Capote, a Cuban-born textile broker, who adopted his stepson and renamed him Truman García Capote. In 1935, he attended the Trinity School. He then attended St. Joseph's military academy. His mother wished for him to become more masculine. She said, "I will not have another child like Truman, and if I do have another child he will be like Truman." She aborted two pregnancies for this reason. In 1939, the Capotes moved to Greenwich, Connecticut, and Truman attended Greenwich High School, where he wrote for both the school's literary journal, The Green Witch, and the school newspaper. Back in New York in 1942, he graduated from the Dwight School, an Upper West Side private school where an award is now given annually in his name.
When he was 17, Capote ended his formal education and began a two-year job at The New Yorker. Years later, he wrote, "Not a very grand job, for all it really involved was sorting cartoons and clipping newspapers. Still, I was fortunate to have it, especially since I was determined never to set a studious foot inside a college classroom. I felt that either one was or wasn't a writer, and no combination of professors could influence the outcome. I still think I was correct, at least in my own case." He was fired from this job for misrepresenting himself as a writer for the magazine, when he was really little more than a copy boy.
Capote was out Gay in a time when it was common among artists, but rarely talked about. One of his first serious lovers was Smith College literature professor Newton Arvin, who won the National Book Award for his Herman Melville biography.
Capote was well known for his distinctive, high-pitched voice and odd vocal mannerisms, his offbeat manner of dress and his fabrications. He often claimed to know intimately people he had in fact never met, such as Greta Garbo. He professed to have had numerous liaisons with men thought to be heterosexual, including, he claimed, Errol Flynn. He traveled in eclectic circles, hobnobbing with authors, critics, business tycoons, philanthropists, Hollywood and theatrical celebrities, royalty, and members of high school, both in the U.S. and abroad. Part of his public persona was a long-standing rivalry with writer Gore Vidal ("Truman Capote has tried, with some success, to get into a world that I have tried, with some success, to get out of.")
Despite the assertion earlier in life that one "lost an IQ point for every year spent on the West Coast," he purchased a home in Palm Springs and began to indulge in a more aimless lifestyle and heavy drinking. This resulted in bitter quarreling with the more retiring Jack Dunphy (with whom he had shared a non-exclusive relationship since the 1950s). Their partnership changed form and continued as a non-sexual one, and they were separated during much of the 1970s. Dunphy was irritated by the unwavering substance abuse. However, others have alleged that Dunphy, a writer and playwright of far less renown, was unappreciative of Capote's gifts (including a Swiss condominium that Capote had little use for) and financial support.
In the absence of Dunphy, Capote began to frequent the bathhouse circuit in New York, often seducing working-class, sexually unsure men half his age. This frequently resulted in socially embarrassing situations; while visiting Marella Agnelli in Italy, Capote's latest lover—an air conditioner repairman—asked for a baked potato while dining in an exclusive restaurant.
Capote died in Los Angeles on August 25, 1984, aged 59. According to the coroner's report the cause of death was "liver disease complicated by phlebitis and multiple drug intoxication." He passed away at the home of his old friend Joanne Carson, ex-wife of late-night TV host Johnny Carson, on whose program Capote had been a frequent guest. He was interred in the Westwood Village Memorial Park Cemetery in Los Angeles, leaving behind his longtime companion, author Jack Dunphy. Dunphy died in 1992, and in 1994 both his and Capote's ashes were scattered at Crooked Pond, between Bridgehampton and Sag Harbor on Long Island, close to where the two had maintained a property with individual houses for many years.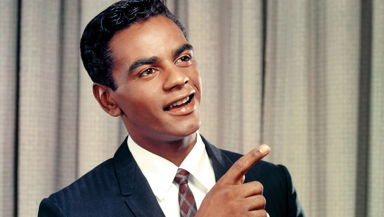 1935 – Johnny Mathis, American singer, born; Although he is frequently described as a romantic singer, his vast discography includes jazz, traditional bop, Brazilian and Spanish music, Soul, R&B, soft rock, Broadway, Tin Pan Alley standards, some blues and country songs, and even a few disco tunes for his album Mathis Magic (1979). Mathis also remains highly associated with holiday music, having recorded nine Christmas albums.
According to British recordings chart historian and Guinness Book of Records Music writer Paul Gambaccini, Mathis has recorded over 110 albums and sold more than 350 million records worldwide. His Merry Christmas album of 1958 has made the USA charts almost every year since its release and is now approaching 6 Million unit sales. This makes Mathis the third most successful male recording artist ever. He was given the title The Voice Of Romance. Mathis has the distinction of having the longest stay of any recording artist on the Columbia Record label, having been with the label from 1956 to 1963 and from 1968 to the present.
A 1982 US Magazine article quoted Mathis as having said, "Homosexuality is a way of life that I've grown accustomed to." He further confirmed a sexual relationship with a male saxophonist. After more than twenty years of silence on the subject, in 2006, Mathis revealed in an interview his silence was due to death threats he received as a result of that 1982 article. On April 13, 2006 Mathis granted a podcast interview with The Strip in which he touched on the subject once again, and how some of his reticence to speak of the subject was partially generational. "Chances are..."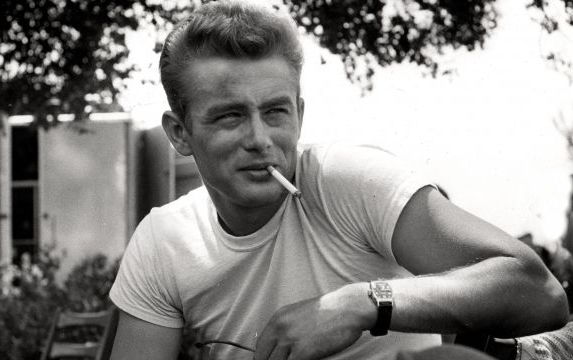 1955 – James Dean, American actor, died in an automobile accident (b.1931); Today, Dean is often considered an icon because of his "experimental" take on life, which included his ambivalent sexuality.
There have been several accounts of Dean's sexual relationships with both men and women. William Bast was one of Dean's closest friends, a fact acknowledged by Dean's family. Dean's first biographer (1956), Bast was his roommate at UCLA and later in New York, and knew Dean throughout the last five years of his life. Bast has recently published a revealing update of his first book, in which, after years of successfully dodging the question as to whether he and Dean were sexually involved, he has finally admitted that they were.
In this second book Bast describes the difficult circumstances of their involvement and also deals frankly with some of Dean's other Gay relationships, notably the actor's friendship with Rogers Brackett, the influential producer of radio dramas who encouraged Dean in his career and provided him with useful professional contacts. Journalist Joe Hyams suggested that any homosexual acts Dean might have involved himself in appear to have been strictly "for trade," as a means of advancing his career.

1959 – Paraguay: The first public action for gay human rights takes place after the Paraguayan government arrests hundreds of gay men without warrant and tortures them for being gay.


Added 2021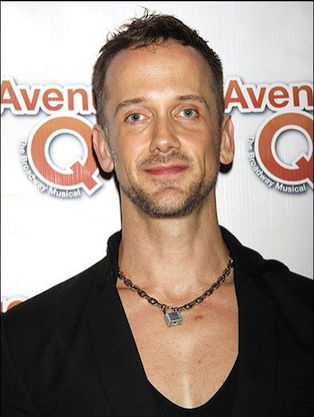 1971 – Jeff Whitty is a Tony Award-winning, Academy Award-nominated American playwright, actor and Oscar-nominated screenwriter.
For the stage musical Avenue Q, he won the Tony Award for Best Book of a Musical.
For his work on the Fox Searchlight film Can You Ever Forgive Me? (2018), he was nominated for the BAFTA and Academy Award for Best Adapted Screenplay and won numerous awards including the Writers Guild of America Award for Best Adapted Screenplay, the Los Angeles Film Critics Association Award for Best Screenplay, AARP's Movies for Grownups, the Satellite Awards, and the Film Independent Spirit Awards.
Avenue Q was his first produced musical and Can You Ever Forgive Me his first produced screenplay.
Jeffrey Whitty was born in Coos Bay, Oregon where he was raised as the fifth of six children. After graduating from the University of Oregon in 1993, he moved to New York City and received a master's degree from New York University's Graduate Acting Program in 1997. After two decades in New York he moved to Los Angeles in 2013.
Whitty is an occasional actor, having appeared in New York productions of plays by Amy Freed, including The Beard of Avon and Freedomland, as well as small roles in the films Garmento, Lisa Picard is Famous, and a cameo in Shortbus.
Among his theatrical credits include stints at the Goodman Theater in Chicago, Philadelphia Theatre Company, and Playwrights Horizons and New York Theatre Workshop in New York City. In 2012 for a 25-performance run he played the titular role in his own The Further Adventures of Hedda Gabler in a production by New York company Exit, Pursued by a Bear, with Billy Porter playing the co-leading role of Mammy. Both roles had been created for and played by women until this production.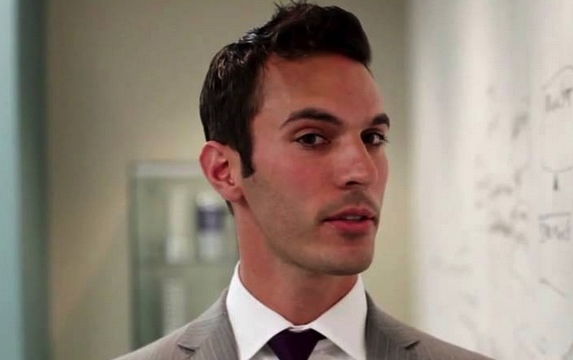 1978 – Ari Shapiro is an American radio journalist who grew up in Beaverton, Oregon. In September 2015, Shapiro became one of four rotating hosts on National Public Radio's flagship drive-time program All Things Considered. He previously served as White House correspondent and international correspondent based in London for NPR.
Ari Shapiro was born in Fargo, North Dakota, the son of a database researcher and university teacher. His family is Jewish. When he was eight years old, he moved with his family to Beaverton, Oregon. He attended Beaverton High School. He graduated magna cum laude from Yale University in 2000 with a Bachelor of Arts degree in English, sang in Mixed Company of Yale, and was a member of the Scroll and Key secret society.
Shapiro began his NPR career as an intern to legal affairs correspondent Nina Totenberg in January 2001. Following that assignment, he worked as an editorial assistant and an assistant editor on Morning Edition. After working as a regional reporter for NPR in Atlanta and Miami and five years as NPR's Justice Correspondent, Shapiro began covering the White House in 2010. In 2014, he became NPR's correspondent in London. On July 9, 2015 NPR announced that Shapiro and Kelly McEvers will join Audie Cornish and Robert Siegel as hosts of NPR's All Things Considered program.
n 2016 and 2008, LGBT-themed magazine Out included Shapiro in the "Out 100", a list of "the year's most interesting, influential, and newsworthy LGBT people." Shapiro was also included on a list of openly gay media professionals in The Advocate's "Forty under 40" issue of June/July 2009.
On February 27, 2004, Shapiro and longtime boyfriend Michael Gottlieb were married at San Francisco City Hall. Gottlieb is a lawyer who worked at the White House counsel's office from 2013-2015.


1981 – In Toronto a Provincial Court judge acquits a man of assaulting police officer during a June 20, 1981 gay demonstration and calls for an investigation of police conduct during the protest.


Added 2021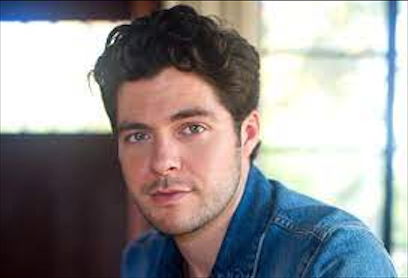 1985 – Ben Lewis is a Canadian actor and writer known for his role as the adult version of William Clayton in the last two seasons of Arrow. He also played Other Scott in Scott Pilgrim vs. the World and Bobby Beckonridge in Degrassi: The Next Generation.
Lewis graduated from the National Theatre School of Canada. One of his earliest roles was in a guest starring role as Teddy Jones Jr., a ranch hand who kills his father's murderers, on Murdoch Mysteries in 2009.
In 2019 he finished filming a role in the upcoming movie The High Note.
During the COVID-19 pandemic, Lewis joined Cameo to raise money for charities. He has also written and directed short films, including Apart from Everything and Zero Recognition, and wrote for the web series This Week Had Me Like.
Lewis is openly gay, and came out to his parents when he was seventeen. He is married to actor Blake Lee, whom he met in the Grauman's Chinese Theatre bathroom at the Scott Pilgrim vs. the World premiere after being told they had mutual friends. Lewis and Lee then began a long-distance relationship between Los Angeles and Toronto.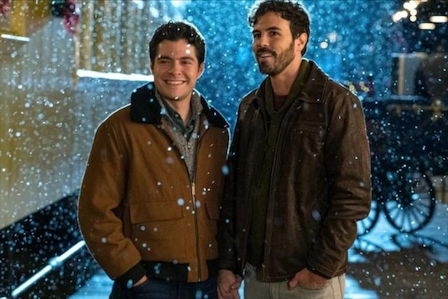 In 2020 Lewis starred opposite his real-life husband Blake Lee in the romantic comedy television film The Christmas Setup.
Lewis has publicly criticized the Marvel Cinematic Universe for not casting LGBT+ actors; in a 2019 interview with Attitude he said "How many fucking Avengers are there at this point, and not one gay actor in the bunch" In the same interview, Lewis praised the Arrow producers for "[giving] more out actors [...] a platform to succeed". His Arrow character was given a coming-out scene after Lewis specifically requested they write it into the show.

1986 – James Barnett is an American entrepreneur and community activist from Dallas, Texas. At 17, he created a social networking site for gay teens and young adults called My-Boi.Com, which resulted in his father moving him from his Christian high school and his outing to his parents. His situation received national media attention and Barnett received several awards for his efforts on behalf of gay youth. Barnett has since created a web development firm and a social networking site for the general high school and college community.
Barnett was motivated to create his own social networking site for gay youth after the then only existing service, XY.Com, went from being a free service to being fee based one. In July 2004, he created My-Boi.Com, announcing the free status of his service in advertisements on XY.Com.
Three months after My-Boi's creation, Trinity Christian Academy was notified of Barnett's homosexuality, and the school administration called on him to further discuss his sexual orientation. The school also notified Barnett's parents about James' homosexuality and website. Trinity did not take the further action of expelling Barnett for his "promotion" of homosexuality, unlike the media said. Instead, a compromise was eventually reached wherein Barnett's father withdrew him from the school to avoid any damage to James' permanent school record. He completed his studies at a public high school.
Barnett's situation was picked up by both the mainstream and gay-focused press, with national organizations such as the Human Rights Council discussing his situation on The O'Reilly Factor.
In January 2005, Barnett was awarded the Point Foundation Scholarship. Vance Lancaster, the executive director of the foundation, noted that "[James' story] is a sadly common and very real example of why Point Foundation scholarships are necessary." In June 2005, Barnett was recognized with the Lawrence & Garner Courage Award, given by the Lambda Legal Foundation, for "outstanding courage in the face of uncertainty, discrimination and hostility in the advancement of civil rights for the LGBT and HIV/AIDS communities."
Barnett graduated from Plano West Senior High in 2005, a public high school. He is a graduate of the University of Texas at Dallas, where he declared business as his major.
In 2007, Barnett launched DoorQ.com, a website for gay fans of science fiction, fantasy, and horror. This is the first project of Door Q Entertainment, a Los Angeles-based production company he launched in May 2007 with two associates, Jody Wheeler and Daniel Greeney.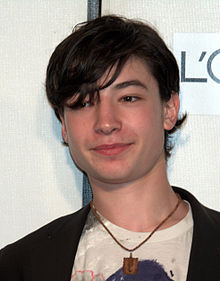 1992 – Ezra Miller is an American actor, known for his roles as Vincent "Vinnie" Rizzo, Jr. in City Island (2009), Elliot Hellman in Another Happy Day (2011), and the titular character of We Need to Talk About Kevin (2011). He starred in the 2012 teen drama The Perks of Being a Wallflower, and has signed on to play the role of Léon Dupuis in Sophie Barthes' adaptation of the Gustave Flaubert novel Madame Bovary.
Miller was born and raised in Wyckoff, a community in Bergen County, New Jersey. When he was six, Miller started to train as an opera singer, to help him overcome a speech impediment. He has sung with the Metropolitan Opera, and performed in the U.S. premiere of Philip Glass's contemporary opera White Raven. He attended Rockland Country Day School and The Hudson School, dropping out after the release of the film Afterschool.
Miller began his film career in 2008 with Antonio Campos's Afterschool, in which he played a teenager at a boarding school. After that, Miller appeared in City Island (2009), and co-starred in Beware the Gonzo and Every Day, both of which premiered at the Tribeca Film Festival. Miller next appeared in the BBC Films movie We Need to Talk About Kevin with John C. Reilly, which was directed and adapted by Lynne Ramsay from American author Lionel Shriver's 2003 novel of the same name. The film became a Cannes Film Festival sensation, winning critical acclaim. Miller also acted as Damien on the Showtime's hit comedy television program Californication. He appeared on Royal Pains as Tucker Bryant for two seasons. His most recent role was Patrick, in the movie adaptation of the novel The Perks of Being a Wallflower, opposite Logan Lerman and Emma Watson. The film was released on September 21, 2012.
Miller is a drummer and a singer in a New York-based band called Sons of an Illustrious Father.
Miller has described himself as queer. He has stated "The way I would choose to identify myself wouldn't be gay. I've been attracted mostly to 'shes' but I've been with many people and I'm open to love wherever it can be"; and that he has "a lot of really wonderful friends who are of very different sexes and genders. I am very much in love with no one in particular."

OCTOBER 1 →
[{(o)}]|[{(o)}]|[{(o)}]|[{(o)}]| [{(o)}]|[{(o)}]