October 3
[{(o)}]|[{(o)}]|[{(o)}]|[{(o)}]| [{(o)}]|[{(o)}]
1847 – Hans Christian Andersen wrote to the Hereditary Grand-duke of Saxe-Weimar-Eisenach, "I love you as a man can only love the noblest and best. This time I felt that you were still more ardent, more affectionate to me. Every little trait is preserved in my heart."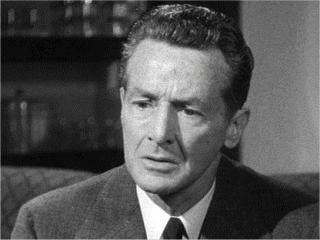 1898 – Francis Morgan Farley (d.1988) was an American actor on the stage and in films and television.
His theatrical career began in 1918 in the stage adaptation of Booth Tarkington's Seventeen. He recreated the role of Joe Bullitt in Orson Welles's Mercury Theatre on the Air adaptation of the story that aired October 16, 1938. He gained a whole new generation of followers as a result of his guest spots on the original Star Trek series in the 1960s in the episodes "The Return of the Archons" and "The Omega Glory".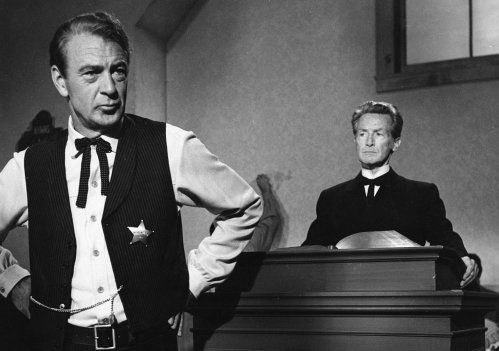 Farley played a large number of mostly small parts in movies, television and Broadway, including the church minister in High Noon. He also served in World War II.
He was an out actor and was an activist in the early movement to gain civil and equal rights for homosexual Americans. He was a member of the board of
ONE, Inc
., the first public organization and publication (
ONE Magazine
). His contribution is covered in a book by
Joseph Hansen
on ONE Magazine's main editor,
Don Slater
, titled
A Few Doors West of Hope
, published by the Homosexual Information Center.

1905 – Wisconsin Supreme Court, in the first case of fellatio reported under the 1897 law, upholds the conviction and says, "We are unwilling to soil the pages of our reports with lengthened discussion of the loathsome subject."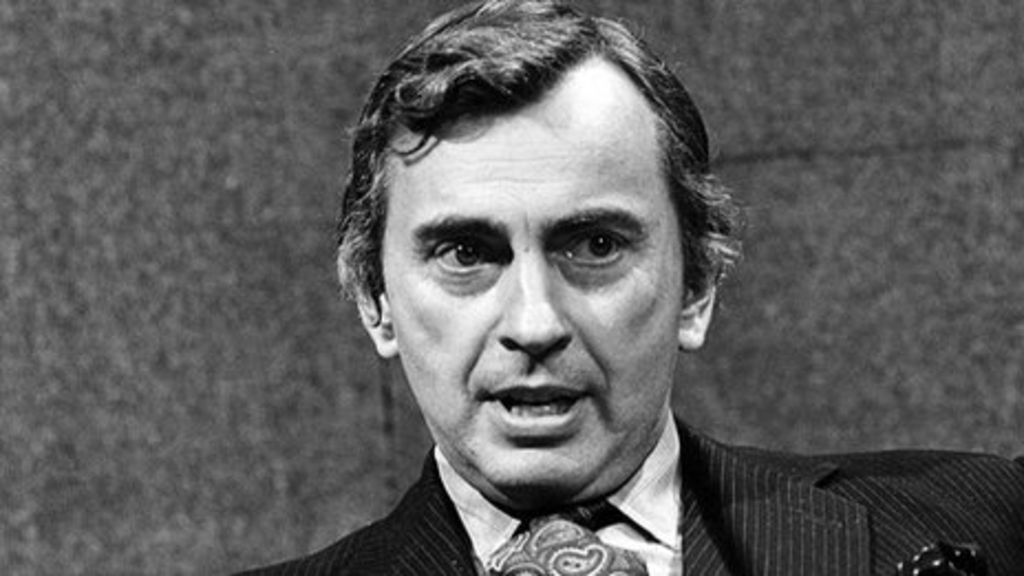 1925 – Gore Vidal (d.2012) was an American author, playwright, essayist, screenwriter, and political activist . His third novel, The City and the Pillar (1948), outraged mainstream critics as one of the first major American novels to feature unambiguous homosexuality. He also ran for political office twice and has been a longtime political critic.
Vidal, whom a Newsweek critic called "the best all-around American man of letters since Edmund Wilson," began his writing career at nineteen, with the publication of the military novel Williwaw, based upon his Alaskan Harbor Detachment duty. The novel was successful and the first novel about World War II. A few years later, The City and the Pillar caused a furor for its dispassionate presentation of homosexuality. The novel was dedicated to "J.T." Decades later, after a magazine published rumors about J.T.'s identity, Vidal confirmed they were the initials of his St. Albans-era love, James "Jimmy" Trimble III, killed in the Battle of Iwo Jima on February 29, 1945; Vidal later said that Trimble was the only person he had ever loved.
Orville Prescott, the book critic for the New York Times, found The City and the Pillar so objectionable that he refused to review or allow the Times to review Vidal's next five books. In response, Vidal wrote several mystery novels the early 1950s under the pseudonym "Edgar Box". Featuring public relations man Peter Cutler Sargeant II, their success financed Vidal for more than a decade.
He wrote plays, films, and television series. Two plays, The Best Man (1960) and Visit to a Small Planet (1955), were both Broadway and film successes.
In 1956, Vidal was hired as a contract screenwriter for Metro Goldwyn Mayer. In 1959, director William Wyler needed script doctors to re-write the script for Ben-Hur, originally written by Karl Tunberg. Vidal collaborated with Christopher Fry, reworking the screenplay on condition that MGM release him from the last two years of his contract. Producer Sam Zimbalist's death complicated the screenwriting credit. The Screen Writers Guild resolved the matter by listing Tunberg as sole screenwriter, denying credit to both Vidal and Fry. This decision was based on the WGA screenwriting credit system which favors original authors. Vidal later claimed in the documentary film The Celluloid Closet that in order to explain the animosity between Ben-Hur and Messala, he had inserted a gay subtext suggesting that the two had had a prior relationship, but that actor Charlton Heston was oblivious. Heston denied that Vidal contributed significantly to the script.
He also wrote the original draft for the controversial film Caligula, but later had his name removed when director Tinto Brass and actor Malcolm McDowell rewrote the script, changing the tone and themes significantly. The producers later made an attempt to salvage some of Vidal's vision in the film's post-production.
Because of his matter-of-fact treatment of same-sex relations in such books as The City and The Pillar, Vidal is often seen as an early champion of sexual liberation. In the September 1969 edition of Esquire, for example, Vidal wrote,
"We are all bisexual to begin with. That is a fact of our condition. And we are all responsive to sexual stimuli from our own as well as from the opposite sex. Certain societies at certain times, usually in the interest of maintaining the baby supply, have discouraged homosexuality. Other societies, particularly militaristic ones, have exalted it. But regardless of tribal taboos, homosexuality is a constant fact of the human condition and it is not a sickness, not a sin, not a crime . . . despite the best efforts of our puritan tribe to make it all three. Homosexuality is as natural as heterosexuality. Notice I use the word 'natural,' not normal."
Vidal was strongly critical of the George W. Bush administration, listing it among administrations he considered to have either an explicit or implicit expansionist agenda. He has described George W. Bush as "the stupidest man in the United States".
Vidal has had affairs with both men and women. The novelist Anaïs Nin claimed an involvement with Vidal in her memoir The Diary of Anaïs Nin but Vidal denied it in his memoir Palimpsest. Vidal has also discussed having dalliances with people such as actress Diana Lynn, and has alluded to the possibility that he may have a daughter. He was briefly engaged to Joanne Woodward, before she married Paul Newman; after eloping, the couple shared a house with Vidal in Los Angeles for a short time. In 1950, he met his long-term partner Howard Austen.
During the latter part of the twentieth century Vidal divided his time between Italy and California. In 2003, he sold his 5,000-square-foot Italian Villa, La Rondinaia (The Swallow's Nest), and moved to Los Angeles. Austen died in November 2003 and, in February 2005, was buried in a plot for himself and Vidal at Rock Creek Cemetery in Washington, D.C.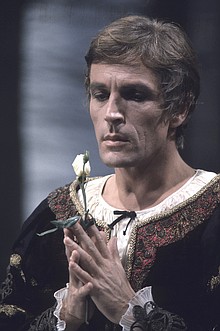 1928 – Erik Bruhn (d.1986) was a Danish ballet dancer, choreographer, company director, actor, and author.
Bruhn began training with the Royal Danish Ballet when he was nine years old, and made his unofficial début on the stage of Copenhagen's Royal Opera House in 1946, dancing the role of Adonis in Harald Lander's ballet Thorvaldsen.He was taken permanently into the company in 1947 at the age of eighteen. Bruhn took the first of his frequent sabbaticals from the Danish company in 1947, dancing for six months with the short-lived Metropolitan Ballet in England, where he formed his first major partnership, with the Bulgarian ballerina Sonia Arova. He returned to the Royal Danish Ballet in the spring of 1948 and was promoted to soloist in 1949, the highest level a dancer can attain in the Danish ballet. Later in 1949, he again took a leave of absence and joined American Ballet Theatre in New York, where he would dance regularly for the next nine years, although his home company continued to be the Royal Danish Ballet.
The turning point in Bruhn's international career came on May 1, 1955 with his début in the role of Albrecht in Giselle partnering Dame Alicia Markova, nearly twenty years his senior, in a matinée with Ballet Theatre in New York after only three days of rehearsal.[3] The performance caused a sensation. Dance critic John Martin, writing in the New York Times, called it "a date to write down in the history books, for it was as if the greatest Giselle of today were handing over a sacred trust to what is probably the greatest Albrecht of tomorrow."
During the next 10 years, Bruhn formed long relationships as a guest artist not only with Ballet Theatre but with most all of the major ballet companies in Europe and North America, including the New York City Ballet, the Joffrey Ballet, the National Ballet of Canada, the Paris Opera Ballet, and London's Royal Ballet.
Bruhn met Rudolf Nureyev, the celebrated Tatar dancer, after Nureyev defected to the West in 1961. Nureyev was a great admirer of Bruhn, having seen filmed performances of the Dane on tour in Russia with American Ballet Theatre, although stylistically the two dancers were very different. Bruhn became the great love of Nureyev's life and the two remained close for 25 years, until Bruhn's death.
Erik Bruhn died in Toronto General Hospital on April 1, 1986 at the age of 57. His death was attributed to lung cancer. However, according to Pierre-Henri Verlhac, he might have died of AIDS. He is buried in an unmarked grave at Mariebjerg Cemetery in Gentofte, an affluent northern suburb of Copenhagen, near the house where he grew up.
In a codicil to his will, Bruhn left part of his estate for the establishment of The Erik Bruhn Prize, recognizing dancers from the three companies with which he was most closely associated: the Royal Danish Ballet, American Ballet Theatre, and the National Ballet of Canada, each of which are invited to send one male and one female dancer to the competition, held in Toronto, Canada.
Bruhn was posthumously recognized in 1987 for "exemplary contributions to Canada and its culture" as the first recipient of the annual Pagurian Award for Excellence in the Arts.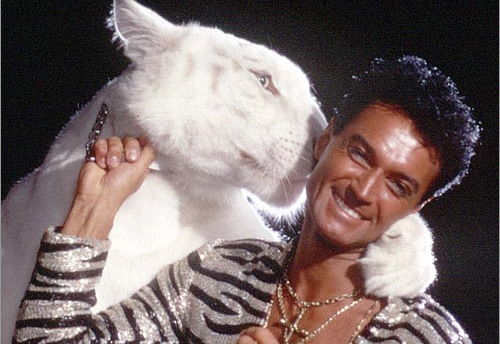 1944 – Roy Horn (d.2020) was better known as the Roy of Siegfried and Roy. They both were born and grew up in Germany. They emigrated to the United States and became naturalized citizens. Siegfried Fischbacher was a traditional magician (illusionist), while Roy grew up among exotic animals.
They met in 1959 when they both found work on a German ocean liner. Siegfried was a cabin steward and Roy a waiter. Siegfried began performing magic for some of the passengers, eventually being allowed to have his own show, with Roy as his assistant. Unknown to the crew, Roy had smuggled a cheetah named Chico aboard the vessel (Penn Jillette suggested on his radio show that it was an ocelot). Roy had come to know Chico from his frequent visits to the Bremer Zoo in Germany.
After developing their show they were given an engagement in Las Vegas. In 1972 they received an award for the best show of the year. In 1990 they were hired by Steve Wynn, the manager of The Mirage, for an annual guarantee of $57.5 million. In 2001, they signed a lifetime contract with the hotel. The duo has appeared in around 5,750 shows together, mostly at The Mirage. Their long-running illusion and magic act closed October 3, 2003 (Roy's birthday) after Roy was severely injured by Montecore, one of the act's tigers, during a performance.
On October 3, 2003, during a show at The Mirage, Roy Horn was bitten on the neck by a seven-year-old male tiger named Montecore. Crew members separated Horn from the tiger and rushed him to the only Level I trauma center in Nevada, University Medical Center. Horn was critically injured and sustained severe blood loss. While being taken to the hospital, Horn said, "Montecore is a great cat. Make sure no harm comes to Montecore.
Michael Jackson wrote and performed a song called "Mind is the Magic", which is about Siegfried and Roy. The song is used in the television series Father of the Pride as Siegfried and Roy's theme tune.
Roy succumbed to COVID-19 in 2020.

1951 – Bernard Cooper is an American novelist and short story writer. He was born in Hollywood, California. His writing is in part autobiographical and influenced by his own experiences as a gay man. Bernard Cooper's fiction and essays have received several awards. He has both his BFA and MFA in art from California Institute of the Arts.
A lot of authors queer the line between real life and art, but Bernard Cooper wins fiction prizes for his nonfiction: Twenty-two years ago he won the 1991 PEN Hemingway – an award for first novel or debut story collection – for his memoir/autobiographical essays Maps to Anywhere. And his 1994 Harpers piece "Truth Serum" won an O Henry story award a year before his second memoir appeared, Truth Serum, which became a Lammy finalist for autobiography.
He has published one novel, A Year of Rhymes (1993), about Burt Zerkin, a suburban L.A. boy dealing with his dawning homosexuality and his adored big brother dying of leukemia, and one collection of short fiction, Guess Again (2000), which is almost entirely gay; it earned an A from Entertainment Weekly, was a Lammy fiction finalist and an ALA Stonewall/Gittings honor book.
In 2006, he released a third memoir, The Bill from My Father, detailing his pretty horrible dad, a lawyer who once presented him an itemized bill for his upbringing totaling $2 million.
The recipient of an NEA grant and a Guggenheim, Bernard Cooper is the very rare nonfiction author who writes gay and has been selected for the Best American Essays series five times: 1988, 1995, 1997, 2002, and 2008.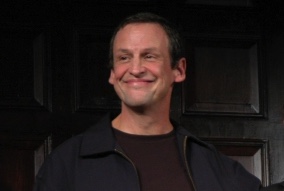 1956 Peter Frechette is an American actor. He is a stage actor with two Tony Award nominations for Eastern Standard and Our Country's Good, and frequently stars in the plays of Richard Greenberg. He is well known on TV for playing hacker George on the NBC series Profiler and Peter Montefiore on Thirtysomething. In film, he is known for playing T-Bird Louis DiMucci in the musical Grease 2.
Raised in Coventry, Rhode Island, Frechette is the youngest of five children. His father was an efficiency expert and his mother a nurse. Frechette earned a Bachelor of Fine Arts in Theater from the University of Rhode Island.
Frechette first appeared on the professional stage at the Edinburgh Festival Fringe as part of the Rhode Island Summer Ensemble, starring with Chel Chenier in the comedy Pontifications on Puberty and Pigtails in 1979.
He received high praise in 1981 for his work in two different productions of Harry Ruby's Songs My Mother Never Sang. The same year he starred in the one-act Off-Broadway production of In Cahoots, part of the Three Hopefuls MARATHON (featuring two other one-act productions). He left to work in Los Angeles, but returned in 1984 to star in Bob Merrill's Musical We're Home, and again in 1987's revised production of Flora the Red Menace (he also recorded songs for the cast album).
In 1988, he returned to live in New York City to take the lead role of Drew Paley in the Off-Broadway production of Eastern Standard by Richard Greenberg. The show transferred to Broadway in December 1989 and he remained in the cast throughout the run despite filming the television series Dream Street simultaneously in New Jersey (he filmed every day and performed every night for three months).
Frechette's made his film debut in Grease 2 (1982) as T-Bird Louis DiMucci. He appeared on the film's soundtrack (including a solo version of 'Let's Do It For Our Country', a satirical duet ballad he performed with Maureen Teefy in the film). He went on to appear in the pilot of Voyagers! (as Eddie Rickenbacker).
Frechette's partner since 1988 is director David Warren. They married in 2017.

1961 – In Hollywood, the Motion Picture Producers and Distributors of America (MPPDA) announces a revision of its production code. "In keeping with the culture, the mores and the values of our time," the revision advises, "homosexuality and other sexual aberrations may now be treated with care, discretion and restraint." The new ruling paves the way for the release of films like The Children's Hour and Advise and Consent, but the MPPDA later amends the revision to specify that "sexual aberration" may be "suggested but not actually spelled out."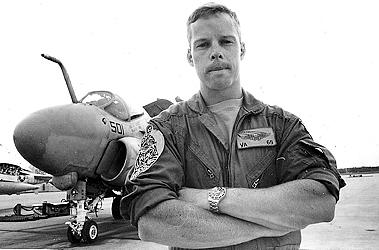 1966 – Tracy William Thorne-Begland is an American judge on the General District Court of Richmond, Virginia, appointed in 2012. He was the first openly gay jurist elected by the Virginia General Assembly.
After graduation from university, Thorne-Begland served in a jet combat squadron of the United States Navy. During the 1992 presidential campaign, he appeared on the television news program Nightline to criticize the Navy's policy of excluding homosexuals, identified himself as gay, and was honorably discharged from the service. As a result of the appeal processes, Thorne-Begland became interested in the law and obtained a law degree.
Tracy W. Thorne was born c. 1967 and grew up in a well-off family in West Palm Beach, Florida. Following his graduation from Vanderbilt University, he entered the US Navy in 1988, inspired by reading Stephen Coonts' novel Flight of the Intruder about naval aviators in the Vietnam War. He was first in his flight training class, and served in Attack Squadron 65, the "Fighting Tigers", at Oceana Naval Air Station flying the A-6 Intruder. Initially denying his homosexuality, Thorne accepted it in 1990 when he visited a gay bar for the first time on New Year's Eve.
In 1992, Thorne came out to his squadronmates, who he later stated were supportive: "It was a complete non-issue". In April he spoke with an aide of Colorado congresswoman
Pat Schroeder
, who encouraged him to go public with his story to build popular support for a bill to overturn the ban on gay service members. Thorne agreed to do so, and completed the process of coming out to family members, including his father and brother. On May 19, 1992, during a presidential campaign in which Democratic candidate
Bill Clinton
was proposing an end to the military's exclusion of homosexuals, Thorne openly identified as homosexual during an interview with
Ted Koppel
on the ABC television news program
Nightline
. Thorne later appeared on NBC's
Today Show
and CNN's
Sonya Live
.
Within days, the Navy began discharge proceedings against him, though he was not formally discharged until 1995. By the time of his first discharge hearing in August 1992, Thorne had reached the rank of lieutenant. On May 11, 1993, he testified before the U.S. Senate Armed Services Committee, which was surveying the opinions of service members on the question of service by open homosexuals. He told the senators that his discussion with his peers following his television disclosure was "a nonevent" and called the policy banning service by homosexuals "Government-sanctioned discrimination." During the committee session, South Carolina Senator Strom Thurmond advised Thorne to seek psychiatric help.
In 1994, President Clinton instituted "don't ask, don't tell" (DADT), a policy which barred open homosexuals from military service but forbade officers to investigate the sexuality of service members. Thorne's previous assertion became a test of this new policy, and proceedings against him continued. While Thorne's discharge proceedings were under way, he was awarded the Navy Achievement Medal for "superb leadership, exceptional professionalism and total devotion to duty". In 1994, a Navy board of inquiry recommended that Thorne be honorably discharged, though the discharge was not official until May 6, 1995.
Thorne then brought suit in federal court to overturn the discharge; the court ordered his reinstatement while the case proceeded. After he lost his challenge to DADT in both U.S. District Court and the Fourth Circuit Court of Appeals, the Supreme Court declined to hear his appeal on October 19, 1998, and he was again discharged.
Thorne's various cases left him with a new interest in the law. He pursued a degree at the University of Richmond School of Law, graduating in 1997.
After serving twelve years as a prosecutor, Thorne-Begland was nominated for an open seat on the General District Court of Richmond in 2012, but the Virginia House of delegates rejected him for the position for his perceived advocacy on homosexual issues. The Richmond Circuit Court judges granted him a temporary appointment to the post on June 14, 2012. On January 15, 2013, he was confirmed in the position by both houses of the Virginia General Assembly.
Thorne-Begland lives with his husband, originally Michael Begland, a Richmond attorney. They have combined their original surnames, and both use the surname Thorne-Begland. They had a commitment ceremony in 2001 after 8 years together and soon decided they wanted to have children. Using eggs from Michael Thorne-Begland's sister and sperm from Tracy Thorne-Begland, they used a surrogate to give birth to their twins in 2005 in a Maryland hospital.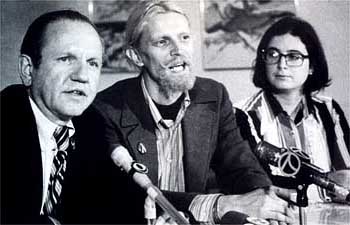 Howard Brown, Bruce Voeller, and Nath Rockhill
announce formation of National Gay Task Force
1973 – Dr. Howard Brown comes out. He was a founder of the National Gay Task Force (now the National Gay and Lesbian Task Force) and a former New York City Health Services Administrator and physician, who helped change the image of gay men and lesbians in the United States by coming out publicly in 1973. Brown's tenure as a gay activist proved brief. Plagued by coronary disease, he suffered a second heart attack on February 1, 1975 and died at the age of fifty. His estate published his autobiography, Familiar Faces, Hidden Lives, a book that also contains anecdotal stories of discrimination experienced by other gay men throughout America.
In 1973, most Americans commonly viewed gay men as effeminate narcissists too disturbed to be respectable members of society. Brown helped change that image. The discovery that a distinguished public figure, the very epitome of respectability as a physician, could also be a homosexual gave the cause of gay liberation a tremendous boost. In 1974 an alternative health center, specializing in sexually transmitted diseases, and catering to gay men and lesbians, was opened in Chicago as the Howard Brown Memorial Clinic (now known as Howard Brown Health Center). It has since become the premier Midwest health center specializing in the medical and psychosocial needs of the lesbian, gay, bisexual, and transgender community.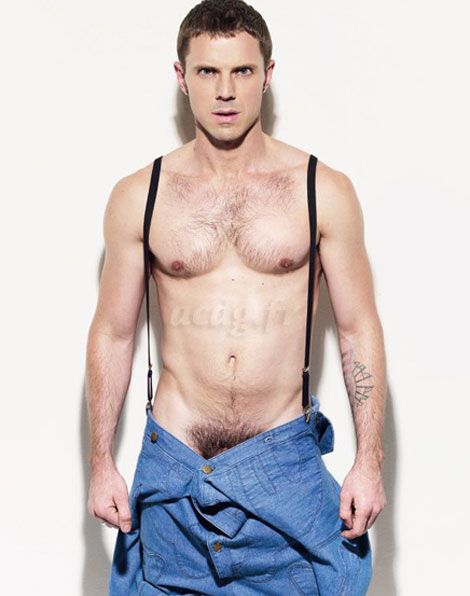 (Click for Larger)
1978 – Jake Shears (born Jason F. Sellards, in Mesa, Arizona) is the lead male vocalist for the American music group Scissor Sisters.
Shears was born in Arizona but grew up north of Seattle, on San Juan Island the son of a father that was an entrepreneur and a Baptist mother. While living on San Juan he went to school at Friday Harbor High School. When he was 18, he moved into the dorm at The Northwest School in Seattle and finished high school there. Shears attended Occidental College in Los Angeles. When Shears was 19, he traveled to Lexington, Kentucky to visit a classmate, who introduced him to Scott Hoffman (Babydaddy). Shears and Hoffman hit it off immediately and, a year later, both moved to New York.
Shears came out to his parents at the urging of Dan Savage, who later called his advice "the worst I've ever given." In 2010 he participated in Savage's It Gets Better Project.
In New York, Shears attended The New School university's Eugene Lang College, where he studied fiction writing and was classmates with Travis Jeppesen, and wrote pieces for the gay magazine HX. For a while, Shears, who is openly gay, was a fixture on the New York gay and electroclash scene. During his early years while he was struggling to make it in New York, he would often earn extra money as a Go-Go dancer and male erotic dancer at Gay-oriented strip clubs. In concert, Shears is known for provocative dancing, flamboyant outfits, and near-nudity.
Shears and Hoffman formed the Scissor Sisters in 2001 as a kind of performance art lark, playing outrageous shows in clubs like Luxx, the heart of the electroclash scene in Brooklyn, where Shears lived. After a couple years struggling in New York (working with record label A Touch of Class, who produced "Comfortably Numb" and "Filthy/Gorgeous"), the Sisters finally found success in the UK and Ireland—ending 2004 with the biggest-selling album of the year in the UK.
He, along with his band, has become especially popular in the queer community. The Scissor Sisters video for Filthy/Gorgeous was directed by John Cameron Mitchell after Shears met him at a gathering of the Radical Faeries. Shears attended Sir Elton John's "stag" party before John's civil partnership ceremony with David Furnish in 2005.
Shears has been in a relationship with Chris Moukarbel since 2004.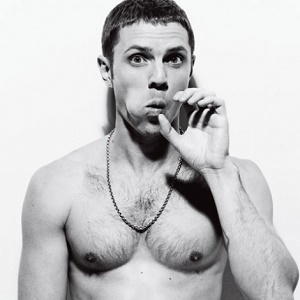 Jake sucks!

1980 – US Representative Robert Bauman was arrested in Washington DC for soliciting sex from a male prostitute. Bauman was a supporter of the Moral Majority and a founding member of the American Conservative Union.

1992 – At the fourth annual Asian Lesbian and Gay Regional Conference in Manila, delegates voted to create the Global Alliance Lesbian and Gay Asia to promote solidarity among Asian sexual minorities.

1997 – Paul Bradford Cain, a 26 year-old champion kickboxer, was sentenced to 25 years to life for the murder of gay scientist Dr Stanley Keith Runcorn. In a statement before his sentencing, Cain claimed he was the true victim because Runcorn made a pass at him. The judge disagreed, saying to Cain "I hope you rot in hell because what you did was callous and cruel."


1997 – An Ontario court ruled that the province's Insurance Act had to include same-sex couples in the definition of spouse.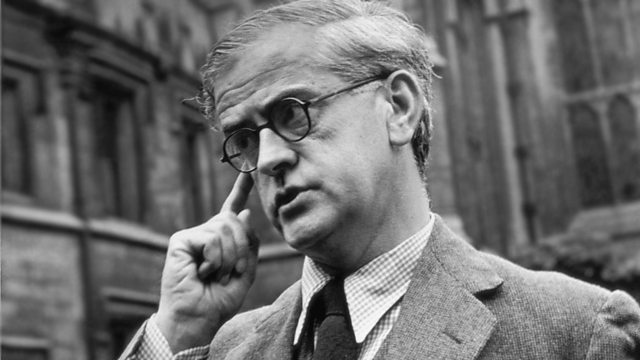 1997
– UK: Gay historian and Shakespeare scholar
A. L. Rowse
(b.1903) dies at age 93 in southwest England. He had suffered a stroke the year before. He  was a British author and historian.
Diary excerpts published in 2003 reveal that "he was an overt even rather proud homosexual in a pre-Wolfenden age, fascinated by young policemen and sailors, obsessively speculating on the sexual proclivities of everyone he meets." Much later, following retirement, he said, "Of course, I used to be a homo; but now, when it doesn't matter, if anything I'm a hetero". His most controversial book (at the time of publication) was on the subject of human sexuality: Homosexuals In History (1977).

OCTOBER 4 →
[{(o)}]|[{(o)}]|[{(o)}]|[{(o)}]| [{(o)}]|[{(o)}]