August 4
[{(o)}]|[{(o)}]|[{(o)}]|[{(o)}]| [{(o)}]|[{(o)}]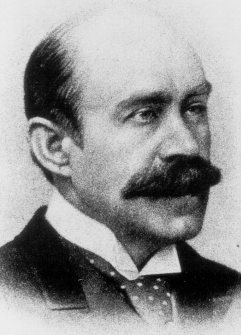 1839 – Walter Pater, English scholar and intellectual (d.1894), reflected a homosexual sensibility among British prose writers of the Victorian era, and was once considered one of the greatest prose stylists in English literature, although he is little read today. William Butler Yeats called Pater's novel Marius the Epicurean (1885) "the only great prose in modern English." Tradition has it that he sought for the right word, the way Flaubert did for le mot juste. The result, to modern taste at any rate, is a prose so over-polished that it is hardly the art that conceals art. Pater's eyes were focused entirely on aesthetic subjects — particularly ancient Rome and the Renaissance — and his writings have been called "reconstructions of the past toward which he turned his eyes away from the present."
His greatest follower, among many, was Oscar Wilde, who has been called an unleashed version of Pater's repressed self. Wilde's favorite work by Pater was Studies in the History of the Renaissance: "It is my golden book; I never travel anywhere without it; but it is the very flower of decadence: the last trumpet should have sounded the moment it was written."
From the 1870s through the 1890s, he was regarded by the reading public as a major theorist and practitioner of Aestheticism and Decadence. (Pater himself regarded this identification with some perplexity, though his influence on Oscar Wilde, for instance, was clear). His stylistic elegance and his dangerous ideas about art's autonomy from morality, combined with rumors of homosexuality at Oxford, where he taught, made Pater's name virtually synonymous with homosexual society of the late nineteenth century. In 1876, speaking as a guardian of public morals, W. T. Courthope announced: "we repudiate the effeminate desires which Mr. Pater, the mouthpiece of our artistic 'culture,' would encourage in society."
Wilde used to tell the story (quoted in The Oxford Book of Literary Anecdotes) in which he delineated both Pater's repressed character and his fondness for picturesque words. One morning before beginning his lecture, Pater asked a young man named Sanctuary to remain behind at the end. The student felt uncomfortable, but when they were left alone together, it was the professor who looked nervous. After a period of embarrassment, the young man said: "You asked me to stay behind, sir, did you not?" Pater pulled himself together: "Oh yes, Mr. Sanctuary. I ... I wanted to say you ... what a very beautiful name you have got."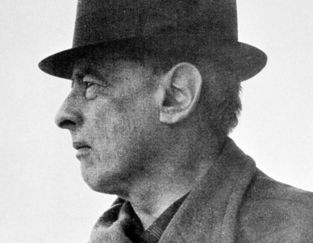 1904 – The Polish novelist and dramatist Witold Gombrowicz was born on this date (d.1969). His works are characterized by deep psychological analysis, a certain sense of paradox and an absurd, anti-nationalist flavor. In 1937 he published his first novel, Ferdydurke, which presented many of his usual themes: the problems of immaturity and youth, the creation of identity in interactions with others, and an ironic, critical examination of class roles in Polish society and culture. He gained fame only during the last years of his life but is now considered one of the foremost figures of Polish literature.
Just before the outbreak of the Second World War, Gombrowicz took part in the maiden voyage of the Polish cruise liner, Chrobry, to South America. When he found out about the outbreak of war in Europe, he decided to wait in Buenos Aires until the war was over, although he reported to the Polish legation in 1941 but was considered unfit for military duties. Gombrowicz was actually to stay in Argentina until 1963 — often, especially during the war, in great poverty.
At the end of the 1940s Gombrowicz was trying to gain a position among Argentine literary circles by publishing articles, giving lectures in Fray Mocho café, and finally, by publishing in 1947 a Spanish translation of Ferdydurke written with the help of his friends, among them Virgilio Piñera (see below).
In his serialized Diary (1953-68) Gombrowicz alluded to his homosexual experiences with 'lower class' young men; a theme which he picked up again when interviewed by Dominique de Roux in A Kind of Testament (1973).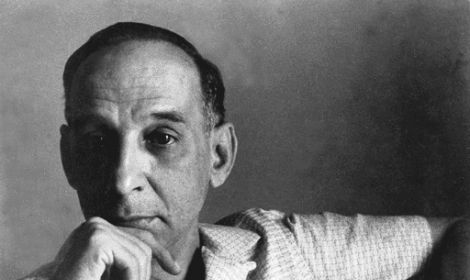 1912 – Virgilio Piñera the Cuban author, playwright, poet, short-story writer, and essayist was born on this date (d.1979). Among his most famous poems are "La isla en peso" (1943), and "La gran puta" (1960). He was a member of the "Origenes" literary group, although he often differed with the conservative views of the group. In the late 1950s he co-founded the literary journal Ciclón. Following a long exile in Buenos Aires, Argentina, Piñera returned to Cuba in 1958, months before Fidel Castro took power.
Due to Piñera's social points of view and especially to his homosexuality, he was censured by the revolution, and died without any official recognition.
The magazine Unión posthumously published autobiographical writing by Piñera in which he discussed how he concluded he was gay. However, his work can not be reduced to his open discussions on homosexuality in a time when such a topic was taboo, especially in the Spanish Caribbean. Piñera's literary and cultural perspective went beyond sexuality, to express concerns on national and continental identity, philosophical approaches to theater, writing and politics. This focus drew fire from the Spanish American literary establishment of his time, including Cuban poets Cintio Vitier and Roberto Fernandez Retamar, and leaders like Fidel Castro and Che Guevara.
His work is seen today as a model by new generations of Cuban and Latin American writers. Some believe that his work influenced that of
Reinaldo Arenas
, who wrote in his memoir
Before Night Falls
of Piñera's time in Argentina and friendship there with
Witold Gombrowicz
(See above). In his other memoir
"The Color of Summer"
Arenas described a raucous and delightful evening at an apartment in Havana where the "literary Queens" came to hear Piñera, the great elder, read his poetry.

1921 – The British House of Commons votes, 148 to 53, to penalize lesbians in the same way as male homosexuals. The Bill is sent to the House of Lords where it is rejected.


1930 – Grand Ayatollah Sayyid Ali al-Husayni al-Sistani is the highest-ranking Twelver Shia marja in Iraq and the leader of the Hawza of Najaf.
In 2005 Sistani issued a fatwa on his website calling for the execution of gays in the "worst, most severe way". Following protests from UK-based Iraqi gay rights groups, Sistani agreed to remove the fatwa from his website except for the section calling for the punishment of lesbianism. Though the text of the fatwa has been removed its status has not been officially revoked. In January 2007, a United Nations report described the increased persecution, torture and extrajudicial killing of Iraqi lesbians and gay men by the Shia death squads of the Badr and Sadr militias (the armed wings of the two main Shia parties that control the government of Iraq).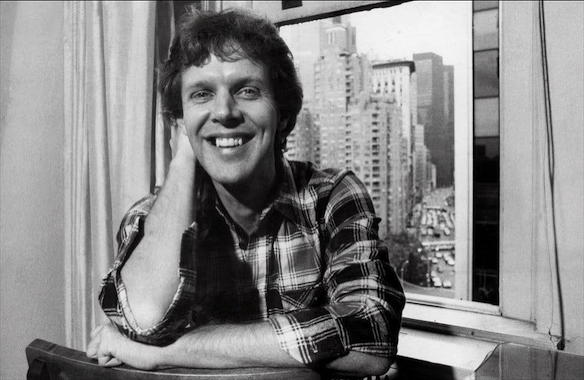 1933 – Rudi van Dantzig, (d.2012) as artistic director and resident choreographer of the Dutch National Ballet from 1971 to 1991, brought his company to international attention with a repertory that embraced works of both classical elegance and modern energy. He has created a body of choreographic work that explores liberation, hope, and the place of homosexuality in our time, as well as such controversial issues as abuses of power.
Born in Amsterdam on August 4, 1933, van Dantzig was six years old when the German Army invaded the Netherlands. During the following five years, van Dantzig grew up under the Nazi Occupation, and for a particularly formative period was separated from his parents when he was sent to stay in the countryside, which presumably was safer from combat and bombing.
In his prize-winning autobiographical novel For a Lost Soldier, which was adapted into a 1994 film of the same title, written and directed by Roeland Kerbosch.(1991), van Dantzig recounts the harsh experiences of wartime from a child's perspective, including the story of a post-Liberation love affair between twelve-year-old Jeroen (the novel's pseudonym for van Dantzig) and a young Canadian soldier who arrives with the Allied troops in 1945. Running through the novel are themes of the loss of youthful innocence and the complexity of relationships in an atmosphere of aggression and fear. Not surprisingly, these same themes recur time and again in van Dantzig's choreography.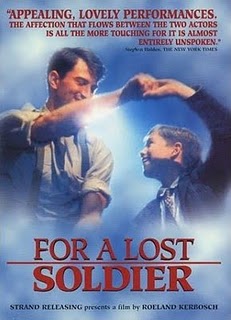 He also wrote books about Nureyev (Remembering Nureyev: the Trail of a Comet), and the homosexual Dutch artist and anti-Nazi resistance fighter Willem Arondéus.
Classic adolescent problems, complicated by his wartime memories and premature introduction to adult sexuality, emerged after van Dantzig's return to Amsterdam. Uninterested in most of his schoolwork, he was a troubled student and dreamed of becoming a painter. Then one day, when he was fifteen, he wandered into a movie theater to be swept away by the film on view. The movie was not about a painter he might wish to become, however; the movie was The Red Shoes, Michael Powell's 1948 dance-filled masterpiece about a ballerina torn between a diabolical impresario and a struggling composer.
From that moment on, van Dantzig's sole obsession was to become a dancer. He studied first with Anna Sybranda before finding his way to the studio of Sonia Gaskell, a former Ballets Russes dancer who ran a small company and school in Amsterdam at that time. Gaskell overlooked his deficiencies and focused on his zeal and intelligence. Once he slipped into Gaskell's realm, van Dantzig worked hard, became a company member, and by 1955 had choreographed his first dance, Nachteiland (to a score by Claude Debussy).
He was not prepared for the impact that modern dance would have on him. Seeing his first Martha Graham performance hit van Dantzig like a bombshell. With a larger choreographic world opened to him by Graham's expressiveness and power, he traveled to New York to study her technique.
Upon returning to Amsterdam, he decided to join ranks with Hans van Manen and Benjamin Harkarvy in 1959 to found The Netherlands Dance Theatre. After a year with the new group, he drifted back to Gaskell (whose company combined in 1961 with the Amsterdam Ballet to become the Dutch National Ballet). Upon Gaskell's retirement in 1968, he and another dancer, Robert Kaesen, took over the reins of the Dutch National Ballet; van Dantzig assumed the sole directorship in 1971.
Being in charge of the company suited van Dantzig. He possessed the rare combination of administrative ability and an unwavering drive to create dances as powerful as Monument to a Dead Boy (1965), with a score by Jan Boerman, which created a sensation at its premiere, showing an adolescent destroyed by his unacceptable sexuality. It was inspired by the brief life of the influential Dutch homosexual poet Hans Lodeizen. Choreographed before van Dantzig shouldered administrative responsibilities, that piece explored innocence and corruption in homoerotic desire and offered ballet superstar Rudolf Nureyev his first role in a modern work.
Sans Armes, Citoyens (1987), with a score by Hector Berlioz, is one example of van Dantzig drawing inspiration from his complex personal life and extending it to address social issues through movement. Requiring ensemble dancing that demands great virtuosity, this piece is a virtual manifesto urging the ideals of Liberty, Equality, and Fraternity without resort to violence. In its political and artistic vision, Sans Armes, Citoyens is also emblematic of the more than fifty provocative works van Dantzig created before leaving the Dutch National Ballet in 1991 to devote himself to writing and to staging his work with other companies.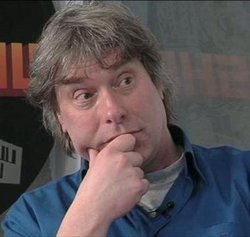 1937 – Paul Abels (d.1992), born in Yellow Springs, Ohio, was the pastor of the Washington Square United Methodist Church in New York City from 1973 to 1984, and was the first openly gay minister with a congregation in a major Christian denomination in America. This congregation in Greenwich Village was locally known as the Peace Church for its opposition to the Vietnam War and for its large gay and lesbian membership.
In 1973 Paul was appointed pastor of Washington Square United Methodist Church. While at Washington Square, he initiated a $1.5 million restoration campaign, planned the church's 125th anniversary, and worked with the many community groups housed in the building, including the Harvey Milk School, a parent-run day care center, and many lesbian/gay support and social groups.
On Sunday, November 27, 1977, Abels was featured in a New York Times article entitled "Minister Sponsors Homosexual Rituals." The article told about four "covenant services" that Paul had performed in recent months. And in the article Paul identifies himself as a "homosexual."
Controversy arose throughout the denomination with many critics calling for his removal. Bishop Ralph Ward asked Paul to take a leave of absence. Paul refused and his appointment was upheld by vote of the New York Annual Conference. The bishop then appealed to the Judicial Council, highest court in United Methodism, which ruled in 1979 that Abels was in "good standing" and in "effective relation" and could remain as pastor at Washington Square.
Paul took early retirement from the pastorate in June, 1984, following the vote of the 1984 General Conference of the United Methodist Church to bar the ordination and appointment of "self-avowed, practicing homosexuals."
He and his partner, Thom Hunt, moved to Rensselaerville, New York where they restored the historic Catalpa House and opened it as a bed and breakfast. From 1984 to 1989, Paul was Executive Director of Equinox Services Agency in Albany. After leaving Equinox, he devoted his time to innkeeping, writing and consulting. He died on March 12, 1992, from complications related to AIDS.
A striking feature of LGBT Church history, is how after a long period of invisibility, in the years following Stonewall, gay clergy followed other gay men and lesbians in coming out of their closets. Facing the prospect of so much more hostile reaction than those in some other professions, and with housing as well as income and career at stake, these people were embarking on acts of rare courage. In doing so, they were simply bearing witnessing to the truth of their lives, and its integration into their faith. In doing so, they can truly be regarded as modern martyrs. Paul Abels was one of the first. Like many others, he ultimately lost his career through his prophetic witness, and was forced to rebuild a new one outside of the church.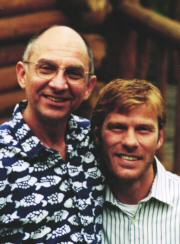 Toby and Kip
1945 – Toby Johnson, (né Edwin Clark Johnson), American, author, editor, psychotherapist, born; An award-winning American novelist and writer in the field of Gay spirituality. From 1996 to 2003, Johnson was editor/publisher of White Crane.
Johnson entered religious life after high school. After a year in Chicago, Johnson worked in a Hospital Chaplaincy summer training at Metropolitan State Psychiatric Hospital in southern Los Angeles; that summer, he came out as a gay man. Johnson viewed this summer of 1969 an auspicious one because of the Stonewall Riot events.
He remained in Southern California at the Servite novitiate in Riverside. As told in his first book, The Myth of the Great Secret, Johnson experienced a dramatic kind of modern "mystical enlightenment" that year.
After leaving seminary in 1970, Johnson moved to San Francisco and lived in the Bay Area throughout the 1970s. While a student at the California Institute of Asian Studies, Johnson was on staff at the Mann Ranch Seminars, a Jungian-oriented summer retreat program. There he befriended religion scholar
Joseph Campbell
and came to regard himself
"an apostle of Campbell's vision to the gay community."
In 1981, Johnson returned to his hometown where he practiced as an openly gay therapist and served as co-chair of the San Antonio Gay Alliance. Toby and partner Kip Dollar organized Gay Pride celebrations, worked with fledgling AIDS Foundations, and helped found gay business societies in both San Antonio and Austin. From 1988 to 1994, Johnson and Dollar ran Liberty Books, the lesbian and gay community bookstore in Austin at the time. Partners since 1984, they were the first male couple registered as domestic partners in Travis County, TX.
Johnson is author of three autobiographical accounts of spiritual development: The Myth of the Great Secret: A Search for Meaning in the Face of Emptiness about his discovering a modern understanding of religion; In Search of God in the Sexual Underworld about his experiences—and interpretation of events as a religion scholar—in the study of teenage prostitution; and The Myth of the Great Secret: An Appreciation of Joseph Campbell which added substantial anecdotal material about his mentor.
Johnson authored three novels: Plague: A Novel About Healing, Secret Matter, and Getting Life in Perspective. Secret Matter, a speculative, romantic comedy about truth-telling and gay identity featuring a retelling of the Genesis myth with a gay-positive outcome, won a Lambda Literary Award in 1990 and in 1999 was a nominee to the Gay Lesbian Science-Fiction Hall of Fame, the first year of the award.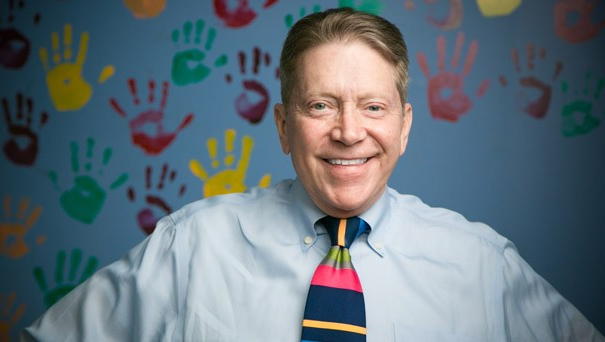 1948 – Tim Mains, born in Indiana, was the first openly homosexual person elected to public office in New York State.
In 1971, when Mains graduated from Ball State University and left his home in Indiana to teach high school social studies in a suburb of Rochester, New York, he assumed that he would keep his private life and his professional life strictly separated. That belief, however, soon changed. During his second year of employment (and without the protection of tenure) Tim invited 5 guest speakers to his classes from the Gay Liberation Front at the University of Rochester. ("It wasn't even my idea," he confesses; "my students requested it.") The tumultuous results locked him in conflict with his employer for the next year. By the end of his battle, he kept his job but developed some very different attitudes.
"Throughout the fight, the district kept telling the union that many people had complained," Mains explained recently. "In the end, it turned out that the only complaints came from parents of students who had not heard the speakers. " It was as if those students with no reality to report, went home and reported their fantasies. It was the fantasies (false accusations about the speakers' conduct) that led to the complaints. Not one parent of a student who had heard the speakers was among the dissatisfied. "I was overwhelmed by the power of the message," Mains explains, "visibility and reality had made a powerful and demonstrable difference." Mains's gay activism was born.
Tim joined the campus organization that had supplied his speakers, and later joined others to found a separate community-based group - The Gay Alliance of the Genesee Valley (GAGV). He would later serve as GAGV President. He applied his journalistic skills, developed from work on his college's daily newspaper, to refine the quality and expand he readership of Rochester's monthly gay newspaper - The Empty Closet. He took leadership positions in the New Your State Coalition of Gay Organizations (NYSCGO) and joined a number of rabble rousers, confronting candidates, challenging the media, and securing political attention for Rochester's burgeoning gay and lesbian movement.
Anyone in the school district who still wondered about him had their suspicions confirmed when Tim was quoted as a GAGV Board member in the local daily newspaper in 1975.
By the time Tim was persuaded to run for office himself, there was no question that he would be open about his sexual orientation. Tim's sexuality became the focal point in that campaign. Despite securing the Democratic Party's endorsement, and the endorsement of every major daily and weekly newspaper in town, Mains won that first election by only 11 votes out of more than 38,000 cast. With that victory he became New York State's first openly-gay elected official.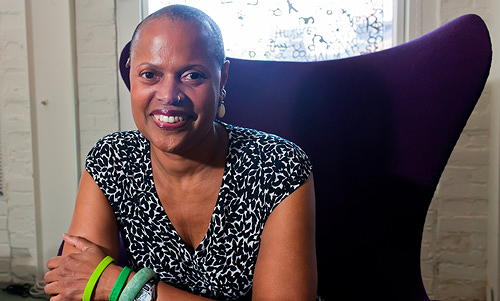 1950 – Ramona Lofton, better known by her pen name Sapphire, is an American author and performance poet.
Ramona Lofton was born in Fort Ord, California, one of four children of an Army couple who often relocated within the United States and abroad. After a disagreement concerning where the family would settle, her parents separated, with Lofton's mother "kind of abandoning them". Lofton dropped out of high school and moved to San Francisco, where she attained a GED and enrolled at the City College of San Francisco before dropping out to become a "hippie". In the mid-1970s Lofton attended the City College of New York and obtained an MFA degree at Brooklyn College. Lofton held various jobs before starting her writing career, working as a performance artist as well as a teacher of reading and writing.
Lofton moved to New York City in 1977 and became heavily involved with poetry. She also became a member of a gay organization named United Lesbians of Color for Change Inc. She wrote, performed and eventually published her poetry during the height of the Slam Poetry movement in New York. Lofton took the name "Sapphire" because of its one-time cultural association with the image of a "belligerent black woman," and also because she said she could more easily picture that name on a book cover than her birth name.
Her first novel, Push, was unpublished before being discovered by literary agent Charlotte Sheedy, whose interest created demand and eventually led to a bidding war. Sapphire submitted the first 100 pages of Push to a publisher auction in 1995 and the highest bidder offered her $500,000 to finish the novel. The book was published in 1996 by Vintage Publishing and has since sold hundreds of thousands of copies. Sapphire noted in an interview that "she noticed Push for sale in one of the Penn Station bookstores, and that moment it struck her she was no longer a creature of the tiny world of art magazines and homeless-shelters from which she came". The novel brought Sapphire praise and much controversy for its graphic account of a young woman growing up in a cycle of incest and abuse.
A film based on her novel premiered at the Sundance Film Festival in January 2009. It was renamed Precious to avoid confusion with the 2009 action film Push. The cast included Gabourey Sidibe, Mo'Nique, who won the Academy Award for her portrayal of Precious' mother Mary, Mariah Carey, and Lenny Kravitz. Sapphire herself appears briefly in the film as a daycare worker.
Sapphire lives in New York City. She is openly bisexual. Like her character Precious, Sapphire herself was sexually abused – in her case by her own father, a US army sergeant, at the age of eight.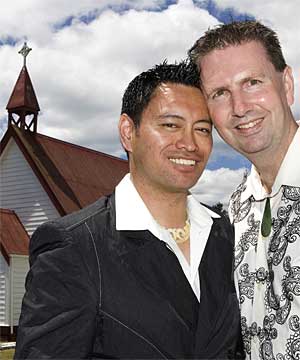 Barnett (R) with Maniapoto
1958 –Tim Barnett has been a member of the New Zealand Parliament for Christchurch Central since 1996, and was the Senior Government Whip.
Born in Rugby, UK, Barnett co-founded (with Ian Mckellen and Michael Cashman) the gay activist organization Stonewall UK. Five years after emigrating in 1991, he became the first openly gay man to be elected to New Zealand's parliament.
In his previous Parliamentary term he was the Parliamentary Private Secretary to the Associate Minister of Justice on human rights issues, the Minister for the Community and Voluntary Sector, and the Minister for Social Development. He was also chair of the Justice and Electoral Select Committee.
He has been active in many community-based organizations in New Zealand, including Rainbow Labour, which he helped to found in 1997, and he is a supporter of UniQ, the Queer Students Association at New Zealand universities. He was the Parliamentary promoter of the Prostitution Law Reform Bill, a bill in his name that became law in 2003, and an outspoken supporter of the Civil Union Bill, which became law in 2004.
At the 2005 general election, Barnett was re-elected with 52.35 percent of the vote and a majority of 6,694.
He currently resides with his partner since 2001, Ramon Maniapoto, an Air New Zealand service consultant, in Christchurch, Canterbury. They married at Waitetoko Marae at Lake Taupo in November 2007 during a relaxed ceremony attended by about 300 guests, including a Who's Who of the Labour Party. Barnett, who wore an ivory coloured shirt with black koru-shaped swirls on it, was escorted down the aisle to a smiling Maniapoto, dressed in a black suit and white shirt, by parliament's Speaker of the House Margaret Wilson.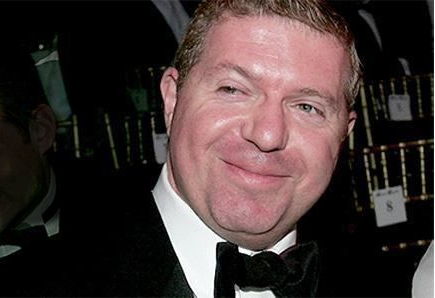 1966 – Leonid Rozhetskin (disappeared March 16, 2008) was a financier and lawyer who went missing under suspicious circumstances after disappearing from his village in Jūrmala, Latvia. In 2013, remains found nearby the year before were confirmed to be Rozhetskin's.
Rozhetskin was born in 1966 to a Jewish family in Leningrad, Soviet Union; he and his mother Elvira emigrated to the United States in 1980, where he became a U.S. citizen. Rozhetskin was a "brilliant student", winning scholarships to Columbia University, where he graduated with distinction. In 1990, Rozhetskin graduated cum laude from Harvard Law School.
Rozhetskin began his legal career as a law clerk for Judge Stephen V. Wilson, a federal judge in Los Angeles, California; he then joined the law firm White & Case. At the age of 26, Rozhetskin returned to Russia, first as a lawyer at White & Case's Moscow office, and then as the head of his own law firm, representing clients such as the International Finance Corporation (a division of the World Bank), Credit Suisse, Morgan Grenfell and The Moscow Times.
In 1995, Rozhetskin's focus shifted from the law to financial ventures. Rozhetskin was part of a group that founded Renaissance Capital, Russia's first investment bank, in partnership with Boris Jordan, an American of Russian origin, and New Zealander Stephen Jennings.
Rozhetskin "amassed his fortune in the mobile phone industry during Russia's privatisation of telecom companies." In 1998, Rozhetskin left Renaissance Capital to co-found the independent venture capital firm LV Finance. With help from Leonid Reiman, LV Finance secured 25% of MegaFon at the time Reiman was Russia's telecommunications minister. In 2003, Rozhetskin sold the MegaFon stake to Alfa Group.
From October 2001 until January 2005, Rozhetskin served as Executive Vice Chairman of Norilsk Nickel, Russia's largest mining company and the world's largest miner of nickel and palladium metals. Rozhetskin was also a board member and founding shareholder of City A.M., London's first free daily business newspaper.
Rozhetskin founded a production company called L + E Productions with Eric Eisner, son of former Disney executive Michael Eisner. Through L + E Productions, he was credited as a producer of Hamlet 2; he was also credited as an executive producer of the 2009 film Boogie Woogie.
Rozhetskin married model Natalya Belova, who gave birth to their son in 2005. According to The Sunday Times (and other sources), Rozhetskin's friends suspected he lived a closeted life, prompted by what the newspaper called Russia's "machismo and deep-seated homophobia"; the "extraordinary lengths to [he went to] conceal his homosexuality included withholding the truth on the subject from his mother, who characterized claims of her son's homosexuality as a "smear campaign."
Rozhetskin was last seen on the night of his disappearance by two men who were picked up at his villa by a taxi that took them to a club called XXL, Riga's largest gay nightclub. Many Western media sources quickly assumed he was dead, although the Russian press claimed he was living in California under the Federal Witness Protection Program.
In 2012, a body found in a forest near Tukums was that of Rozhetskin, according to preliminary DNA tests; these findings were confirmed in November 2013.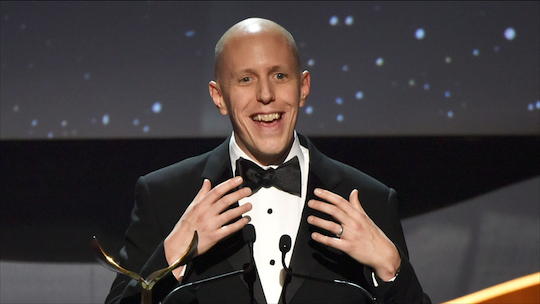 1970 – John August, born John Meise, is an American screenwriter and film director. He writes and maintains the popular screenwriting blog johnaugust.com, and develops screenwriter-targeted software.
August's debut film was 1999's critically acclaimed Go,for which he also served as co-producer and second unit director. In 1998, August acquired the film rights to Daniel Wallace's Big Fish. His adaptation became the 2003 Tim Burton film of the same name and earned August a 2003 BAFTA Award nomination for Best Adapted Screenplay. Since 2003, August has written the screenplay for several Tim Burton films, including Corpse Bride, Charlie and the Chocolate Factory (an adaptation of Roald Dahl's classic children's book), and Frankenweenie. August also shared story credit with Seth Grahame-Smith on Burton's Dark Shadows.
August is writing the book for the Broadway musical adaptation of Big Fish, with music and lyrics by Andrew Lippa, directed and choreographed by Susan Stroman.
He also runs his no-nonsense website for budding screenwriters, where he is forthright about the eleven finished scripts he can't get made, and, gratis, answers readers' random questions about their work.
August is openly gay. He married Michael August on June 28, 2008 during the four months same-sex marriage in California was recognized. Together they have a daughter.
The New York Times wrote, "Mr. August said his sexual orientation has helped him notice things others miss," and quoted him saying, "I suspect every gay screenwriter has a big gay-catharsis movie inside them. But then you go to a gay film festival and you see everyone else has done their movie, and there's not a pressing need for you to do yours."


1977 – In Toronto, murdered shoeshine boy Manuel Jaques is buried. Large demonstration at city hall calls for return of capital punishment, more police power, and elimination of gay people after four men are charged with the rape-killing.

1982 – In France, the age of consent for same-sex acts is lowered from 21 to 15, the same as for heterosexual acts.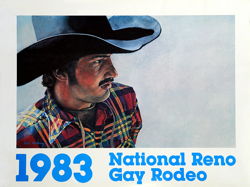 1983 – The Eighth Annual National Reno Gay Rodeo opens under threats of snipers. Snipers do not appear, and 20,000 plus enjoy the festivities.

1987 – The Los Angeles County Board of Supervisors votes unanimously to expand the use of involuntary detention for people with AIDS who knowingly expose others to infection. The vote was in response to a man who gave blood knowing he was infected with HIV.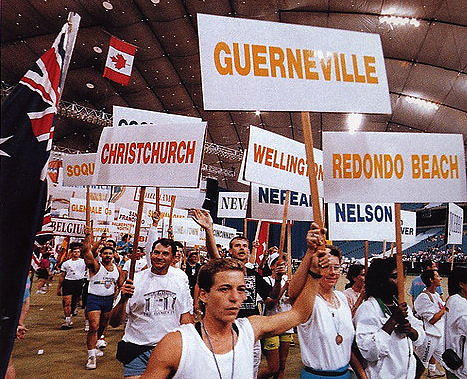 1990 – August 4 - August 11: Vancouver hosts the 1990 Gay Games III.

1995 – U.S. President Bill Clinton signs an executive order forbidding the federal government from denying security clearances on the basis of a person's sexual orientation. Administration spokespersons advise reporters, however, that individuals ought still be denied clearance if they are in the closet and fear exposure to family or friends.

2007 – Rome marks the opening of its first "Gay Street" with flags, banners and protests amid a row over a male couple who claimed they were detained by police for kissing near the Colosseum. Campaigners welcomed a 325-yard zone in the center of the city, filled with shops and bars, as an area where gays can "feel at ease," after days of heated debate in predominantly Roman Catholic Italy over the kissing incident.

2009 – Wisconsin's domestic partners law went into effect on this day and Gay folks appeared at county clerk offices around the state to apply for the 43 protections granted by the new legislation.

2010 – Mexico's Supreme Court upholds the constitutionality of same-sex marriage in an 8-2 vote.

AUGUST 5 →
[{(o)}]|[{(o)}]|[{(o)}]|[{(o)}]| [{(o)}]|[{(o)}]