February 7
[{(o)}]|[{(o)}]|[{(o)}]|[{(o)}]| [{(o)}]|[{(o)}]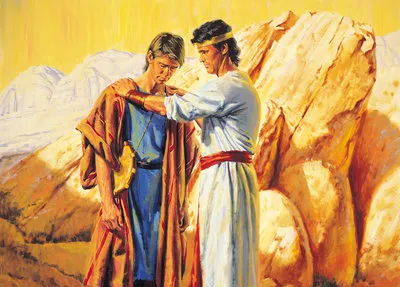 1046 BC – Jonathan, the son of king Saul, was born. The love affair between Jonathan and David was so great that he betrayed his father for his lover. On his deathbed David is recorded in the Biblical reference 2 Samuel 1:26 as saying1046 BC – Jonathan, the son of king Saul, was born. The love affair between Jonathan and David was so great that he betrayed his father for his lover. On his deathbed David is recorded in the Biblical reference 2 Samuel 1:26 as saying "My brother Jonathan, thy love to me was wonderful, passing the love of women." It could be the first significant reference to a gay love affair ever recorded. 

1706 – Queen Anne disallows the 1700 Pennsylvania sodomy law that included flogging and castration provisions, unaware that it had been changed less than a month earlier.

1874 – Olive Custance (d.1944) was a British poet. She was part of the aesthetic movement of the 1890s, and a contributor to The Yellow Book.
She was the only daughter and heiress of Colonel Frederick Custance, who was a wealthy and distinguished soldier in the British army.
Custance was bisexual. In 1901 she became involved in a lesbian relationship with writer Natalie Clifford Barney in Paris, which Barney later included in her memoirs. Custance then became engaged to George Montagu, but ran away and married Lord Alfred Douglas instead. Her father did not approve of Douglas, and the two had eloped to avoid having problems. They married on 4 March 1902. They had one child, Raymond Douglas, born in 1902. The marriage was stormy, after Douglas became a Catholic in 1911. They separated in 1913, lived together for a time in the 1920s after Olive also converted, and then lived apart after she gave up Catholicism.
Their only child, Raymond, showed signs of instability in his youth. For a time he served in the army, but was confined to mental institutions for long periods. This further strained the marriage, which by the end of the 1920s was all but over, despite the fact that they never divorced. Custance died in 1944, her husband in 1945. Raymond survived to the age of 61; after several lengthy episodes of mental instability throughout his lifetime, he died unmarried on 10 October 1965.

1877 – The Dakota Territory reduces the maximum penalty for sodomy from life to 10 years.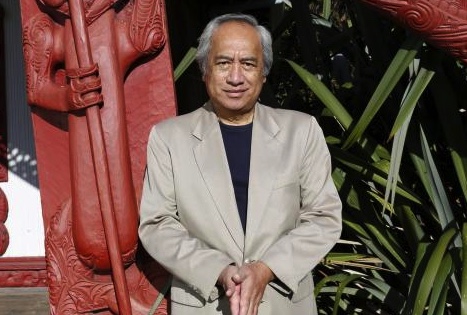 1944 – The New Zealand Maori author Witi Ihimaera was born today. Regarded as the most prominent Maori writer alive today, most of Ihimaera's work consists of short stories or novels. He has written a considerable number of stories, with the most notable being works such as Tangi, Pounamu, Pounamu, and The Whale Rider (the last of which became a celebrated film of the same name). His stories generally portray Maori culture in modern New Zealand. His work often focuses on problems within contemporary Maori society.
In 1995, Ihimaera published Nights in the Gardens of Spain, a semi-autobiographical work about a married father of two daughters coming out. He had come out to himself in 1984 and began the work, but out of sensitivity to his daughters, did not finish or publish it then. In 2010, Nights in the Garden of Spain was made into a movie tiled Kawa starring Calvin Tuteao in the lead role, with changes to the book, making the central character Maori rather than Pakeha (European) to more closely reflect Ihimaera's life. Making the main character in the book Pakeha was Ihimaera's way of keeping his personal experiences somewhat concealed. In an article in The Sunday Star Times (January 23, 2011) to coincide with the screening of the film on Television New Zealand, Ihimaera was quoted as saying the change "was quite a shock to me because I had always tried to hide, to say this is a book that could be about 'everyman', this is not a specific story. So it (the film) is actually nearer to the truth than I would like to admit."
The Uncle's Story (2000) is a powerful love story which illustrates the cyclical nature of destiny, courageously confronting Maori attitudes to sexuality and masculinity and containing some of Ihimaera's most engaging writing to date.
He was made a Distinguished Companion in the New Zealand Order of Merit (equivalent to a knighthood in the British honors system) in 2005 for services to literature.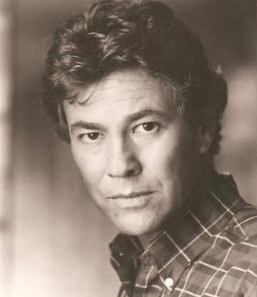 1940 – Gary Bond (d.1995) was an English film and television actor. He was best known as a theatrical actor in his native England, but also played a number of roles in feature films and on television. Having appeared in Zulu in 1964, he went on to star as Pip in the 1967 television production of Great Expectations, and The Main Chance. Bond also had cameos in Z-Cars, The Avengers, Hart to Hart, and Bergerac. He also starred in the classic Australian film Wake in Fright, filmed in 1970 and released the following year.
On stage, he most famously played Joseph in the 1972 London production of Tim Rice and Andrew Lloyd Webber's musical Joseph and the Amazing Technicolor Dreamcoat. Later, he succeeded David Essex as Che Guevara in the London production of Rice and Lloyd Webber's Evita.
Bond was the companion of actor Jeremy Brett from 1969 to 1976. American artist and illustrator EJ Taylor was Gary Bond's long-term partner from 1979-1995. Gary and EJ lived together first in Barnes and then in Ealing, London, following their initial meeting in Fire Island, New York, in 1979.

1944 – George Payne is an American actor and retired pornographic film actor. He found early success as a swimsuit model and was featured in Physique Pictorial.
Payne began work in the adult film industry in The Back Row in 1973 opposite actor Casey Donovan. He was featured on the cover of the LGBT magazine The Advocate the same year. He would go on to star with Jack Wrangler in Navy Blue in 1979, and in Centurians of Rome in 1981. Payne later transitioned to straight roles in the adult industry; his work is considered part of the Golden Age of Porn. He was inducted into the X-Rated Critics Organization Hall of Fame in 1999.
Payne was born in Ohio and moved to Palm Springs, California for schooling. He grew up in a steel mill town in Ohio. His family has roots in Yugoslavia and Croatia. His father originally came from Tunisia prior to immigrating to the United States. He served in the United States Air Force and subsequently studied in university after discharge from the U.S. military.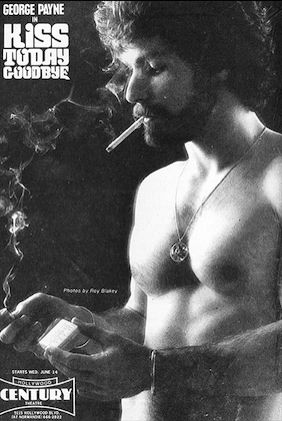 Payne moved to New York to work on a career in male swimsuit modeling.He initially marketed himself towards a gay audience. He was featured on the cover of the LGBT magazine The Advocate in 1973. Payne had an acting role in the 1974 film Death Wish starring Charles Bronson. He starred in the 1976 film Kiss Today Goodbye directed by Francis Ellie alongside Peter Zass, as a blue-collar contractor who has a relationship with a staid man working in finance.
In 2019, he made his mainstream acting debut in director Nicolas Winding Refn's television series Too Old to Die Young.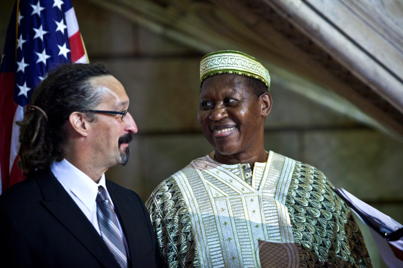 James Credle (R) with husband Pierre Dufresne
1945 – James Credle is an American academic administrator, counselor, and Veterans and LGBT rights activist. He was assistant dean of student affairs at Rutgers University–Newark and is a founding member of several Veterans and LGBTQ associations. For his heroic actions in the Vietnam War, Credle received the Purple Heart, Bronze Star Medal with "V" device, Gallantry Cross, and an Army Commendation Medal.
Credle was born in Mesic, North Carolina during the time of Jim Crow laws. He was one of 14 children. His mother was a dayworker and his father worked part-time as a carpenter. Credle and his siblings worked through high school to supplement the family income. He worked in fields picking cotton, potatoes, corn, and cabbage. He later worked in a crab factory. His family were members of Mount Olive Baptist Church where he sang in the choir. Credle graduated from the all-black Pamlico County Training School in 1962. He moved that year moved to Newark, New Jersey to work at the Veteran's Administration Hospital in Lyons with his aunt and uncle.
Credle worked for three years at the Veterans' Administration Hospital in Lyons, New Jersey. In 1965, he was drafted into the army and served two years in the military. He underwent medic training at Fort Devens. From 1966 to 1967, he was in Vietnam serving as a Spec 4 medic for the 196th Light Infantry Brigade. In Tây Ninh Province, Credle was wounded but continued to help other soldiers evacuate while under enemy fire.
He returned to Newark shortly after the 1967 Newark riots. Within a month, Credle returned to work at the Lyons VA Hospital. He attended Rutgers University–Newark from 1968 to 1972 under the G.I. Bill and received a B.A. in sociology. Credle graduated third in his class. He started all four years on the Rutgers–Newark Scarlet Raiders basketball team and served as captain twice. Credle was a member of the Black Organization of Students (BOS) and Tau Kappa Epsilon. Along with other BOS members, Credle participated in a 72-hour occupation at Rutgers Conklin Hall protesting for increased opportunities and access for minority students, staff, and faculty at Rutgers–Newark.
He spent one semester at Rutgers Law School before obtaining the position of director of the office of veterans affairs at Rutgers–Newark. In 1976, Credle became assistant dean of student affairs at Rutgers. His responsibilities there included acting as the director of the office of veterans affairs. Credle worked at Rutgers for 37 years.
Credle was also a founding member and chairperson for the New Jersey Association of Veterans Program Administrators and the minority affairs director for the National Association of Concerned Veterans. He was a founding member of the National Association for Black Veterans, vice chair of the New Jersey Agent Orange Commission, and the executive director of the National Council of Churches' Veterans in Prisons program. Credle is a founding member and previous co-chair of the National Association of Black and White Men Together and the New York Men of All Colors Together. Credle is a co-founder and board member of Newark Pride Alliance and a member of the Newark Commission on LGBT Concerns.
Although Credle knew he was gay in 1965, he did not tell the United States Army. Credle believed serving in the war was the right thing to do and did not want to disqualify himself. In 1967, he had his first sexual relationship with a man during R&R in Tokyo. Credle ended the relationship when it was clear that the man was married to a woman. In 1968, Credle began an 11 year relationship with a fellow Rutgers–Newark student and basketball player.
On the morning of October 21, 2013, the first day New Jersey allowed same-sex marriage, Credle married Pierre Dufresne. The wedding was officiated by Cory Booker at Newark City Hall. Credle has experienced posttraumatic stress disorder from his military service.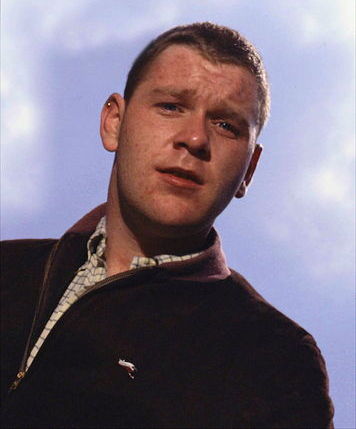 1960 – Today's the birthday of British pop-star Steve Bronski. Born in Glasgow, Scotland, he lent his last name to the band he was a member of in the 1980s, Bronski Beat which gained fame for homosexual themes.
Bronski Beat formed in 1983 when Jimmy Somerville, Larry Steinbachek and Bronski shared a three-bedroom flat in Lancaster House in Brixton, southwest London.
Bronski Beat signed a recording contract with London Records in 1984 after doing only nine live gigs. The band's debut single, "Smalltown Boy", the tale of a boy who was cast away by his family for being homosexual, was a hit in the UK. The single was accompanied by a promotional video directed by Bernard Rose, showing Somerville eagerly trying to make friends at a swimming pool, then being attacked by an anti-homosexual gang, being returned to his family by the police and having to leave home. (The police officer was played by Colin Bell, then the marketing manager of London Records).
The follow-up single, "Why?", while focusing on a Hi-NRG musical formula, was more lyrically focused on anti-homosexual prejudice. It also achieved Top 10 status in the UK, and was a Top 10 hit for the band in Australia.
At the end of 1984, the trio released an album entitled The Age of Consent. The inner sleeve listed the varying ages of consent for consensual male homosexual activity in different nations around the world. At the time, the age of consent for sexual acts between men in the UK was 21 (compared with 16 for heterosexual acts)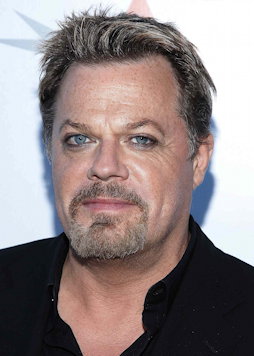 1962 – Eddie Izzard is a cross-dressing British stand-up comedian and actor. He has a very individual style of rambling, surreal monologue. He has turned his attention to acting as well as maintaining his demanding touring schedule.
Eddie was born in Aden, Yemen, as the youngest son of John and Ella Izzard. In 1963, shortly before Britain abandoned the capital of Aden, the Izzards moved to Northern Ireland. He lived in Bangor, County Down until 1967, when troubles started brewing there as well, and the family moved to Skewen, Wales, and Bexhill-on-Sea, East Sussex, England. His mother died in March 1968, of cancer.
Eddie found some degree of solace in comedy after the death of his mother. He drew particular comfort from the works of Monty Python, Steve Martin, Richard Pryor, and the early Benny Hill. He began to toy with stand-up at college and, after being ingloriously kicked out of school, he took his act to the streets.
Having spent a great deal of the 1980s working as a street performer in Europe and the United States, Izzard moved his act into the standup comedy venues in Britain, first appearing at The Comedy Store in London in 1987. He refined his material throughout the '80s, and in the early '90s, he finally began earning some measure of recognition, though originally he did not perform in women's clothing.
His US breakthrough did not really come until 1998, when Dress to Kill, which was shown on American television channel HBO, went on to earn Izzard two Emmy Awards in 2000. He only rarely appears on television, as he says it uses up material at too high a rate, whereas stage material can be continually re-used in front of different audiences for several months.
Izzard describes himself as an 'executive' or 'action' transvestite and as 'a male tomboy'. He regularly cross-dresses both on and off stage and makes it clear that cross-dressing is, for him, not a sexual thing – he simply enjoys wearing make-up and clothing which is traditionally perceived in the West as female-only. He dismisses claims that he is homosexual, saying he is either a straight transvestite or a male lesbian. He has also described himself as "a lesbian trapped in a man's body".

1966 – The New Jersey Supreme Court overturns the conviction of two prisoners for forcible sodomy on another because a third prisoner said during the trial that all of them had engaged in sodomy with the victim. Evidence also is presented at trial to show that the victim was the lover of one of the defendants.

1970 – Sometime in the 1940s a sign appeared over the popular Los Angeles bar at Barney's Beanery that read "FAGOTS – STAY OUT." The message so offended the locals that Life magazine did an article on opposition to the sign in 1964, which included a photograph of the owner steadfastly holding on to it. The owner died in 1968, and efforts continued to have the sign removed.
The Gay Liberation Front organized a zap of the restaurant on February 7, 1970 to push for its removal. The sign disappeared that day. The sign was put up and taken down several times over the next 14 years, but the practice ended in December, 1984, days after West Hollywood voted itself into existence. The then-mayor, Valerie Terrigno, the entire city council and gay-rights activists marched into Barney's and relieved the wall of the offending sign. It was held by Morris Kight for many years and now rests in the ONE National Gay & Lesbian Archivesin Los Angeles.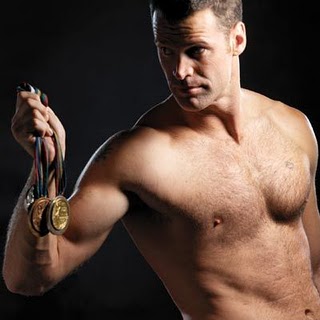 1968 – Today is the birthday of Canadian swimmer and Olympic gold-medalist Mark Tewksbury. Born in Calgary, Alberta, he is best known for winning the gold medal in the 100 meters backstroke at the 1992 Summer Olympics.
To avoid facing up to being gay, which he had realized in elementary school, Mark Tewksbury poured all of his energy into swimming. Some of his junior high school classmates guessed his secret, vandalized his locker and scrawled anti-gay slurs. Without coming out to them, Mark told his parents, who told the principal, whose solution was that Mark should change schools. When boys at his new school discovered why he had transfered, they made his life worse. He considered killing himself. Swimming remained a salvation and by the time he was seventeen he was one of the best in Canada.
Mark studied at the University of Calgary (1986-1989) and graduated from the University of New South Wales (1995) in Sydney, Australia with a degree in Political Science.
Tewksbury was awarded the Meritorious Service Medal (Civil Division) in 1993 for being a "motivational speaker and a gifted athlete."
In December 1998, Tewksbury announced to the Canadian media and people that he was Gay. He was the first Canadian athlete to voluntarily state his homosexuality and his announcement drew great public attention. In 1998, he lost a six-figure contract as a motivational speaker because he was "too openly Gay." Tewksbury became a prominent advocate for gay rights and gay causes in Canada and the world. On May 16, 2003, Tewksbury joined the board of directors for the 2006 World Outgames in Montreal and was named co-president.
In 2006, he published his second book, an autobiography entitled Inside Out: Straight Talk from a Gay Jock. Tewksbury remains a public figure working as a motivational speaker, a television commentator for swimming events, and a continued activist. He is a board member of the Gay and Lesbian Athletics Foundation.
In December 2008 Tewksbury was invited by the government of France to speak at the United Nations in New York City on the day that a declaration was introduced that affirms gay rights and seeks to decriminalize homosexuality world-wide.
On September 19, 2009 Tewksbury was inducted into Canada's LGBT Human Rights Hall of Fame, the Q Hall of Fame Canada, in honour of his outstanding achievements and efforts to end discrimination in the sports world.
On August 5, 2010, he was named the chef de mission of the 2012 Canadian Summer Olympic team.
In 2015, Tewksbury was presented the Bonham Centre Award from The Mark S. Bonham Centre for Sexual Diversity Studies, University of Toronto, for his contributions to the advancement and education of issues around sexual identification.
On July 23, 2015, Tewksbury presented his gold medal to the Canadian Museum for Human Rights in Winnipeg for an exhibit promoting the power of sport to influence positive change.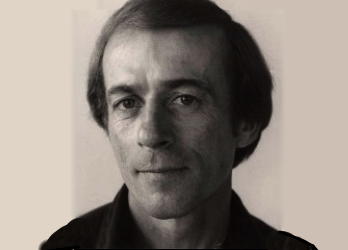 1975 – John Damien (b.1933) was fired for being a homosexual. Damien worked in horse-racing in Ontario for twenty years, as a trainer, jockey and racing steward for the Ontario Jockey Commission. He was dismissed without notice after his gay sexual orientation came to the attention of the Commission, an independent agency of the Ontario provincial government.
The Committee to Defend John Damien was established soon after, and the Damien case gained attention across Canada.

1977 – The U.S. State Department lifts its ban on the employment of LGBT people. It announces that it will consider job applications of open LGBT people on a case-by-case basis going forward for lesbians and gay men for employment in the foreign service and other international agencies.


1980 – County Court Judge George Ferguson hears a Crown appeal in Toronto of decision by a Provincial Court judge acquitting The Body Politic of charges related to using the mail to transmit immoral and indecent material.

1980 – The Wisconsin Supreme Court upholds the right of police discriminatorily to enforce prostitution and solicitation laws against Gay men.

1984 – A Michigan appellate court upholds the applicability of the gross indecency law to consenting adults.

2012 – In a 2-1 decision, a three-judge panel of the Ninth US Circuit Court of Appeals in San Francisco agreed with a lower court judge who in 2010 declared the 'Proposition 8' ban to be a violation of the civil rights of gay and lesbian people.
"Proposition 8 serves no purpose, and has no effect, other than to lessen the status and human dignity of gays and lesbians in California, and to officially reclassify their relationships and families as inferior to those of opposite-sex couples," wrote Stephen Reinhardt, one of the court's most liberal judges, in Tuesday's ruling.
"Although the constitution permits communities to enact most laws they believe to be desirable, it requires that there be at least a legitimate reason for the passage of a law that treats different classes of people differently," the ruling states. "There was no such reason that Proposition 8 could have been enacted."

FEBRUARY 8 →
[{(o)}]|[{(o)}]|[{(o)}]|[{(o)}]| [{(o)}]|[{(o)}]