June 14
[{(o)}]|[{(o)}]|[{(o)}]|[{(o)}]| [{(o)}]|[{(o)}]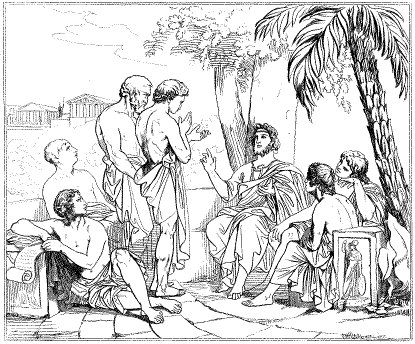 c. 427 BC – On this date Plato was born (d.347 BC). This is hardly the place to summarize the teachings of one of antiquity's greatest thinkers. Suffice it to say that Plato, through his famous Symposium, has given his name to the love that dare not speaks its name nor show its little faerie wings in public, even though Platonic love has come to mean lately a kind of sexless friendship. That Platonic love before Freud was clearly Gay love is evident in Patience, Gilbert and Sullivan's devastating satire on the aesthetic movement, in which the effeminate poet Bunthorne sings about "an attachment a la Plato for a bashful young potato and not too French, French bean!" Plato was born with the name Aristocles. He was surnamed Plato because of his exceptionally well-developed broad shoulders.

1519 – In Spain, Friar Luis Castelloli preaches that the Plague came as God's wrath for sodomy. As a result, mobs hunt down gay men and burn them at the stake.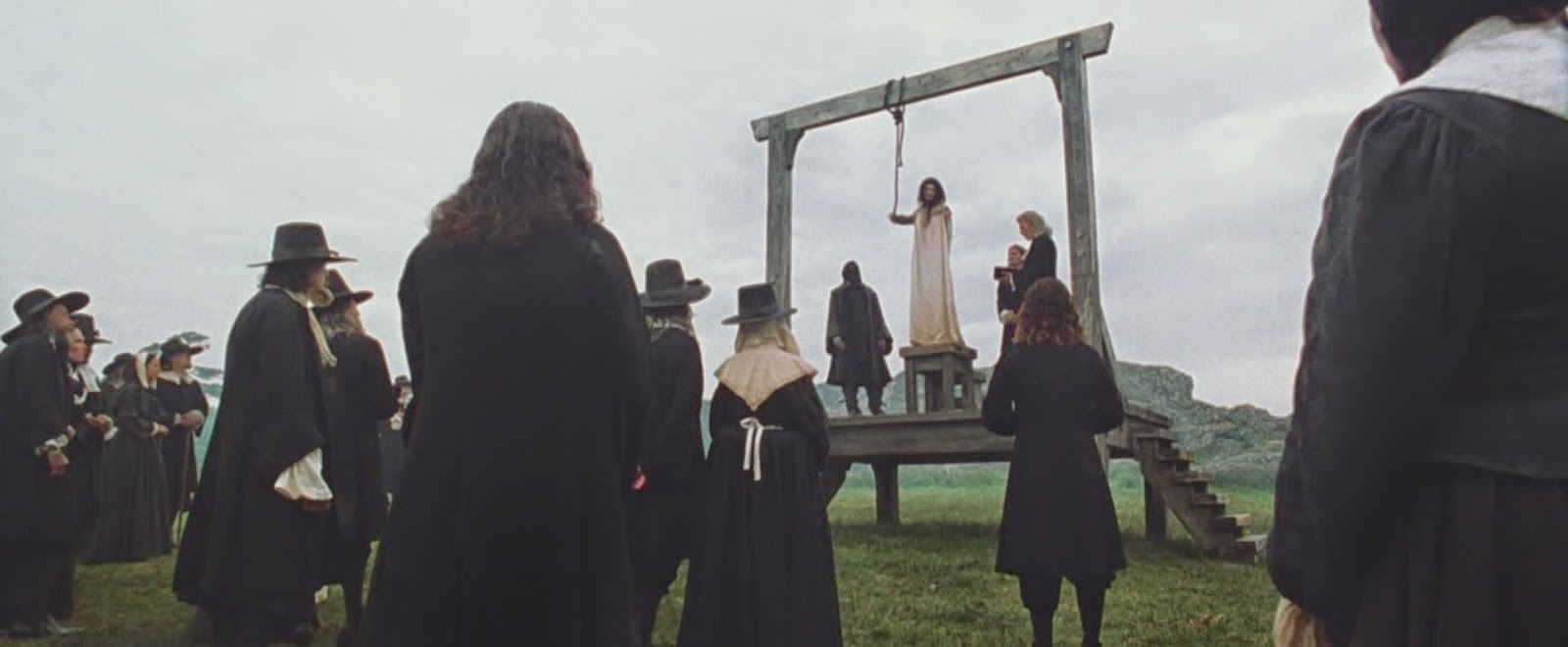 1648 – Margaret Jones is hanged in Boston for witchcraft in the first such execution for the Massachusetts colony.


Revised 2022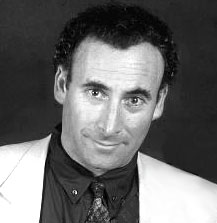 1949 – Born: Sir Antony Sher, British actor, novelist and painter. Sher had a South African background, being born into a Lithuanian-Jewish family in Cape Town, but he worked mainly in the United Kingdom and became a British citizen.
In 1968, after completing his compulsory military service, he left for London to audition at the Central School of Speech and Drama, but was unsuccessful. Instead, he studied at the Webber Douglas Academy of Dramatic Art from 1969 to 1971. After training, and some early performances with the theatre group Gay Sweatshop, he joined the Royal Shakespeare Company in 1982.
His big breakthrough came in 1985, when he played the title role in Shakespeare's Richard III. This won him the prestigious Laurence Olivier Award. Since then he has played the lead in many big productions, including Tamburlaine, Cyrano de Bergerac, Stanley, and Macbeth.
Despite his success, a shy and insecure Sher turned to cocaine as an antidote and by 1996 spent three weeks in rehabilitation.
In 1997, his portrayal of Disraeli in the film Mrs Brown was well received, and he won his second Laurence Olivier Award for his role as Stanley Spencer. In television, he starred in the miniseries The History Man (1981) and The Jury (2002).
His first partner (for over 17 years) was the actor Jim Hooper.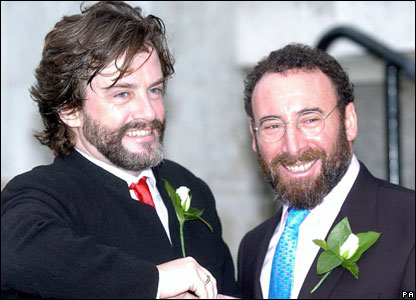 Sher (R) with partner, Greg Doran
In 2005 he and later partner, the director Greg Doran, became one of the first gay couples to form a civil partnership in Britain. They married in December 2015, a little over ten years after their civil partnership.
Antony Sher's books include the memoirs Woza Shakespeare: Titus Andronicus in South Africa, with Gregory Doran (1997), Year of the King (1985), Beside Myself (2002), Characters (1990), and Primo Time (2005); the novels, Cheap Lives (1995), The Indoor Boy (1996), Middlepost (1989), and The Feast (1999); and the play ID (2003)
In September 2021 it was announced that Sher was terminally ill, leading his husband Doran to take compassionate leave from the Royal Shakespeare Company to care for him. Sher died from cancer at his home in Stratford-upon-Avon on December 2, 2021, at age 72.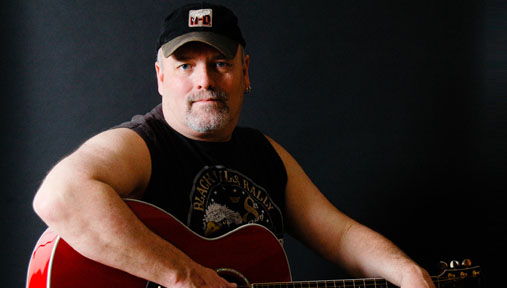 1953 – Ray Boltz is a singer and songwriter who first came to wide notice in contemporary Christian music. Many of his songs tell stories of faith and inspiration.
Boltz was virtually unknown when he wrote "Thank You", which won the Song of the Year prize at the 1990 GMA Dove Awards. His song "I Pledge Allegiance to the Lamb" also won a Dove Award for Inspirational Recorded Song of the Year at the 25th GMA Dove Awards in 1994. After the release of Songs from the Potter's Field in 2002, and his last tour in 2004, Boltz retired from the music industry. He separated from his wife in 2005 before moving to Fort Lauderdale, Florida, with their divorce being finalized in early 2008.
On Friday, September 12, 2008, during an interview with the Washington Blade, Boltz disclosed that he was gay. Since then, Boltz has performed at several churches of the Metropolitan Community Church, a gay-affirming Christian denomination.
In 2010, he released the album True, which won Album of the Year at the OUTMusic Awards. Boltz currently lives in Fort Lauderdale, Florida, with his partner, Franco Sperduti, whom he met a few years ago through a softball league. Franco is also his talent agent.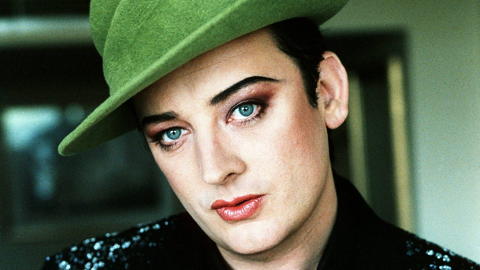 1961 – Born: Boy George, British rocker, who, like many middle-aged queers, is a survivor. And, like many pop icons, one of the main trials he has had to survive is his own fame. The Boy George persona, which came to international attention with the success of the band Culture Club in the early 1980s, threatened to overshadow completely Boy George the performer. However, George's talent, resilience, and genuine affability have seen him through his band's breakup, his own drug addiction, an unexpected solo comeback, and a 1998 reunion with Culture Club. Retaining his sense of style and eclecticism throughout, George has proved he is not merely a stage persona, but also a real original and a gay pioneer.
Born in Bexleyheath, a cheerless section of South London, on June 14, 1961, George Alan O'Dowd was the third of six children born to working class Irish parents. His father, a builder and boxing coach, and his mother, who worked in a nursing home, had little attention to spare to give emotional support to their children, especially little George, who showed signs of being "different" from a very early age. He often showed up at church in outlandish hats and platform shoes. Indeed, the eccentric clothes he wore to school got him assigned to a class for incorrigibles. He soon dropped out and began to seek kindred spirits.
Perhaps tellingly, the first live concert Boy George attended featured gender-bender David Bowie. Flamboyantly dressed and wildly made up, George and his friends were regulars at hip London clubs, where George frequently attracted the attention of photographers. The photos in turn attracted the attention of band manager Malcolm McLaren (Sex Pistols) and bassist Mikey Craig, who approached George about forming a band. Soon, George was fronting Culture Club (named for the cultural mix of its members, Jamaican Craig on bass, the Irish George on vocals, the Jewish Jon Moss on drums, and the English Roy Hay on keyboards). Culture Club's pop-reggae-soul fusion made its first two albums Kissing to be Clever (1982) and Colour by Numbers (1983) into major hits.
George's rich, soulful voice anchored the band, but it was his appearance, in braids and dresses or ornate geisha drag, with elaborate makeup that often took hours to apply, that made Culture Club notorious. While fans loved the rebellious kitsch of George's effeminate look, homophobia led to such reactions as that of a Detroit radio station that distributed blindfolds at a concert so that listeners would not have to look at the offending "she-male." George took the criticism in stride, although he downplayed his gayness in the early years, saying he had experimented with all kinds of sex. In fact, the early years of Culture Club were intensified by a relationship between George and bisexual drummer Jon Moss. In "Take It Like A Man", George told his side of his relationship with Moss. He said many of the songs he wrote for Culture Club were directed at Moss.
Success, however, took its toll, and soon George was using a variety of drugs and, finally, became addicted to heroin. After a string of hits, including the singles "Do You Really Want to Hurt Me" (1982) and "Karma Chameleon" (1983), Culture Club broke up in 1986. George managed to quit heroin, and in 1987 he made his solo debut with the album Sold.
Since then, Boy George has remained in the peripheral vision of the public eye. A true music lover, he no longer seeks the kind of publicity that overwhelmed him in the 1980s, but neither does he accept the has-been status of "former icon." After another popularity surge in the mid-1990s, when he sang the title song from the 1995 film The Crying Game, he reunited with Culture Club for the 1998 "Big Rewind Tour."
He has also scored a success in a musical centered on the 1980s performance artist and fashion designer Leigh Bowery, Taboo, for which he both wrote the score and also appeared as himself. The show's 2003 transition from London, where it was received warmly, to New York, where it was produced by Rosie O'Donnell, was not easy. Despite mostly negative reviews, Taboo ran 100 performances before closing on February 8, 2004.
In his autobiography Take It Like a Man, published in 1995, George stated that he had secret relationships with punk rock singer Kirk Brandon and Culture Club drummer Jon Moss. He stated many of the songs he wrote for Culture Club were about his relationship with Moss.
In 2006, in an episodic documentary directed by Simon George titled The Madness of Boy George, George declared on camera he was "militantly gay". In a 2008 documentary Living with Boy George, he talks about his first realisation he was gay, and when he first told his parents. He discloses that he understands why men fall in love with one another as well as with women.
On 5 December 2008, George was convicted in Snaresbrook Crown Court, London, of the assault and false imprisonment of Audun Carlsen—a Norwegian who initially stood for a photography session with George, but on their next meeting George handcuffed him to a wall fixture, traumatising him, and subjected him to violence. George's defence gave the effects of his long-term drug use as a mitigating factor. On 16 January 2009, George was sentenced to 15 months' imprisonment for these offences.
George was initially incarcerated at HM Prison Pentonville but was then transferred to HM Prison Highpoint North. He was given early release after four months for good behaviour on 11 May 2009. George was required to wear an ankle monitor and submit to a curfew for the remainder of his sentence.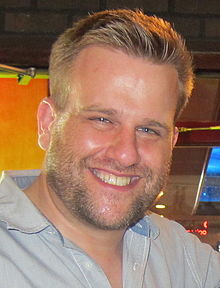 1969 – Stephen Wallem is an American stage and television actor. He is best known for his one-man musical revue, "Off the Wallem", as well as numerous theater productions. Wallem is also a playwright, composer, and director. From 2009 to 2015, he portrayed Thor Lundgren in the Showtime series Nurse Jackie. He is the brother of Linda Wallem, who is an actress, a writer, and a producer.
Wallem was born and raised in Rockford, Illinois, and worked as a stage actor and After Dark Award-winning cabaret singer in Chicago before moving to New York to make his television debut on Nurse Jackie. National tours include Forever Plaid, Into the Woods and Scrooge with Richard Chamberlain. He accrued nearly 2,500 performances as both 'Jinx' and 'Sparky' in various companies of Forever Plaid, including Chicago, Las Vegas, Denver and the first national tour. Wallem portrayed 'Judas'/'Padre' in the Court Theatre's acclaimed production of Man Of La Mancha and reprised his performance at the Long Wharf Theatre in New Haven. For the Ravinia Festival, he appeared with Tony-winners Patti LuPone, Audra McDonald, Michael Cerveris and George Hearn in A Little Night Music, Passion, Sunday In The Park With George and Doll with David Hyde Pierce. Wallem also originated the role of 'Arvid' in the Broadway workshop of Kristina från Duvemåla, written by Benny Andersson and Björn Ulvaeus of ABBA.
After wrapping up season 3 of Nurse Jackie, Wallem teamed up with costar Edie Falco for a cabaret show entitled The Other Steve and Edie.
Wallem is openly gay.


1972 – In Montreal, Canada on this date Gay rights group FLH (Front du libération homosexuel) opens new Gay center with a dance. Police raid it and charge forty people for being found in an establishment selling liquor without permit. The charges were later dropped, but attendance falls at the center. The organization folds within a few months.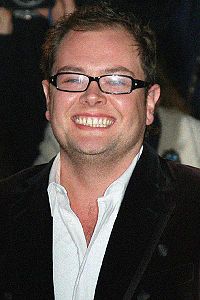 1976 – Alan Carr is an English comedian and television personality. He was born in Weymouth in Dorset yet spent his childhood in Northampton before moving to Chorlton-cum-Hardy, Manchester in his early 20s where he began his comedy career. Carr's breakthrough was in 2001, winning the City Life Best Newcomer of the Year and the BBC New Comedy Award. In the ensuing years, his career burgeoned on the Manchester comedy circuit before becoming well known for hosting The Friday Night Project with Justin Lee Collins. This led to the release of a short-lived entertainment show Alan Carr's Celebrity Ding Dong in 2008, and eventually, his popular comedy chat show Alan Carr: Chatty Man, which has been airing since 2009. Carr also hosted a radio show, Going Out with Alan Carr, on BBC Radio 2 for three years as well as going on two arena tours: Tooth Fairy Live (2007) and Spexy Beast Live (2011).
Despite being openly gay, he does not consider his sexuality to be a focal part of his act, once saying,
"I just think gay people need to get over themselves. Just because you're gay and on the telly doesn't mean you're a role model. I'm just a comedian. That's all I am. What am I meant to do? Do I go down the Julian Clary route and talk about fisting and poppers? I don't talk about being gay and I think what better equality for gays than that?"

1977 – First U.S. national opinion poll of homosexuality takes place. The Gallop team said, "While Americans are becoming increasing liberal regarding homosexual behavior and the legality of homosexuality, there still remains a substantial percentage of the public who consider homosexuality to be unacceptable and who feel it should be illegal." The questions were: "Do you think homosexual relations between consenting adults should or should not be legal?" and "Do you feel that homosexuality should be considered an acceptable alternative lifestyle or not?" The questions were asked by Gallop until 2005.

1978 – An application to register "Gayweek" magazine's name was denied by the US Patent office on the grounds that it was immoral.


Added 2022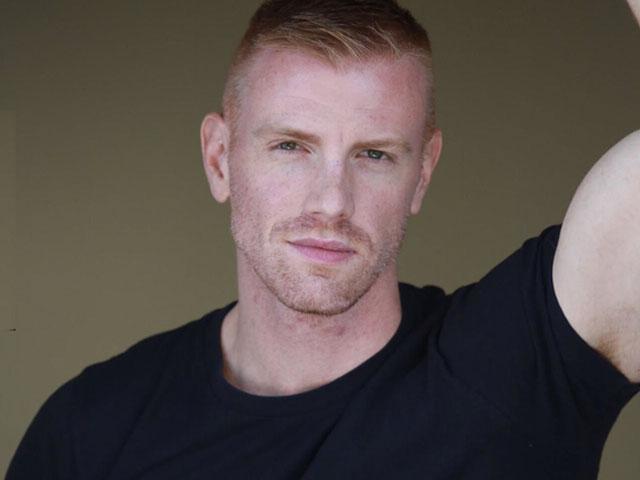 1981 – Daniel Newman is an American actor, model, and musician, born on this date, with work appearing on the Twilight film soundtrack, and several TV series' soundtracks, and with acting roles on The Walking Dead, The Vampire Diaries, Homeland, Sex and the City, and Cirque du Freak.
Newman grew up in a small farm town in Georgia, then moved to Brooklyn to pursue music. He studied at Yale University through a special honors program, before moving back to New York City to continue a music career. He struggled as a musician for a short time, before meeting photographer Bruce Weber.
He began modeling, appearing worldwide on magazine covers and various other advertising. He modeled for Calvin Klein, Christian Dior, Louis Vuitton, and Tommy Hilfiger. He also appeared on the cover of the fashion photographer Thomas Knights' Red Hot Exposed 2017 calendar and redheaded art campaign.
In March 2017, Newman came out as bisexual, and has made appearances in support of GLAAD and the Human Rights Campaign.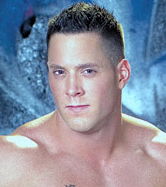 (Click for Full Monty)
1982 – Erik Rhodes (born James Elliott Naughtin) (d.2012) was an openly gay American gay pornographic film actor, under an exclusive pornographic career contract with Falcon Studios. He played versatile roles in videos and in his private sex life. He was also notable in New York's gay nightlife and social circles, where he used to bottom for fashion designer Marc Jacobs during their notorious affair.
Rhodes was the second pornographic actor to perform in the top role with noted top-man Matthew Rush as the bottom in the film Heaven to Hell. He also topped top-man Jason Adonis in his first onscreen role as bottom in the film The Farmer's Son, by film director Chris Steele.
Rhodes made his struggles with drugs and depression public for years. He was a blogger and frequently wrote of his heavy usage of both club drugs and bodybuilding steroids. In 2011 he had a circumcision to remove the foreskin from his penis. He died in his sleep from a cardiac arrest on June 14, 2012. He was cremated per his family's request. Rhodes's HIV positive status revelation posthumously via a New York Times article generated controversy.

1985 – TWA flight 847 was hijacked by Lebanese terrorists. When the hostages returned to the US, two gay lovers who had been on the plane, Victor Amburgy and Jack McCarty of San Francisco, walked arm in arm for their official greeting by President and Mrs. Reagan.


Added 2022
1988 – Kevin McHale is an American actor, singer, and dancer. Formerly one of the two lead vocalists of the boy band NLT, McHale is best known for his role as Artie Abrams in the Fox comedy-drama series Glee. From 2014 to 2016, he hosted the British panel show Virtually Famous on E4. Beginning in 2019, McHale and Glee co-star Jenna Ushkowitz have a podcast called Showmance, where they recapped Glee episodes and interviewed Glee cast and crew members, as well as other dynamic duos.
McHale was born in Plano, Texas, the youngest of four children. His older sister is a talent agent, and he got his start in acting by convincing her to let him audition for a local commercial. He grew up with actor and singer Demi Lovato. He moved to California with his parents as a teenager in order to pursue a career in the entertainment industry.
Before becoming an actor, McHale joined the American four-member boy band NLT, which stands for "Not Like Them" as one of two lead singers.
In 2009, McHale landed his breakout role as Artie Abrams in the Fox musical comedy-drama series Glee. His character, who uses a wheelchair after a car accident, joins the McKinley High glee club in the first episode. He had his first solo performance on the show when he sang "Dancing with Myself" in the episode "Wheels".
In April 2018, McHale came out as gay with a tweet. He is currently in a relationship with actor Austin P. McKenzie. McHale and McKenzie met on the set of When We Rise and have been in a relationship since 2016.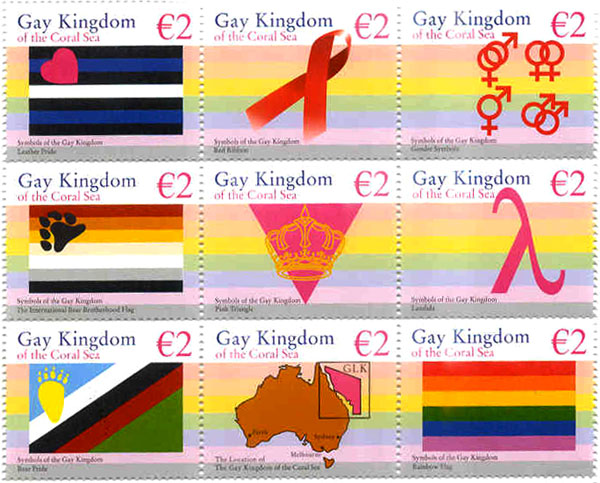 (Click for larger)
2004 – Gay activists chartered a ship called the Gayflower and sailed to Australia's uninhabited Coral Sea Islands Territory where they raised the Gay flag, proclaiming the territory independent of Australia, calling it the Gay and Lesbian Kingdom of the Coral Sea Islands.
The micronation was established as a symbolic political protest by a group of Gay rights activists based in southeast Queensland, Australia. It is an expression of Queer nationalism. On June 14, 2004, the group claimed the Coral Sea Island Territory and seceded from Australia after sailing to the largest island in the group and raising the rainbow flag there. One of the group's members, Dale Parker Anderson, was declared Emperor, as Dale I. The "secession" was staged in protest at a decision to ban same-sex marriage made by the Australian federal parliament.
The kingdom's claims are not recognised by any state, and as no permanent settlement has been established, the Coral Sea Islands remain uninhabited. The kingdom claims to have begun operating a mail service on January 1, 2006. It is presumed this service operates between the Coral Sea Islands and Queensland, however as of July 2006 there is no independent verification of its precise nature and frequency. The kingdom issued its first stamps in July 2006, and intends to issue stamps conservatively "with the aim of creating a high and distinctive reputation amongst the philatelic fraternity." The kingdom's website asserts that tourism, fishing and philatelic sales are its only economic activities.
In a scheme similar to Israel's right of return, a person is automatically granted permanent resident status and is immediately eligible for citizenship in the Gay and Lesbian Kingdom of the Coral Sea Islands simply by being gay or lesbian. There are no visa requirement to visit the Gay and Lesbian Kingdom of the Coral Sea Islands, but there is a requirement that visitors be gay or lesbian.
The kingdom's national anthem is "I Am What I Am" by Gloria Gaynor.

2007 – Congresswoman Tammy Baldwin and Congressman Barney Frank wrote a public letter to Secretary of State Condoleezza Rice urging the State Department to investigate reports of violent persecution of homosexual Iraqis by Islamic groups and militias. According to Iraqi LGBT, a London-based human rights group working to support the human rights of Gay Iraqis, twenty-six of its members have been killed since 2003, including the murder of two minors — eleven-year-old Ameer and fourteen-year-old Ahmed who were forced into child prostitution — in 2006. In addition, a mass kidnapping of five Gay men from the Shaab area of Iraq took place during the first week of December 2006. All are now presumed dead.

JUNE 15 →
[{(o)}]|[{(o)}]|[{(o)}]|[{(o)}]| [{(o)}]|[{(o)}]