March 21
[{(o)}]|[{(o)}]|[{(o)}]|[{(o)}]| [{(o)}]|[{(o)}]
1801 – New York raises the maximum penalty for sodomy from 10 years to life imprisonment.

1804 – The Code Napoléon is introduced in France, Belgium, Luxembourg, and Monaco, maintaining the "hands-off" attitude of the government toward private, consensual sexual relations.

1806 – Pennsylvania denies bail to accused sodomites.

1893 – English Member of Parliament Edward Cobain is convicted of gross indecency and is sentenced to 12 months at hard labor.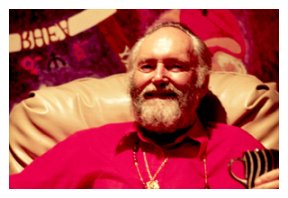 1901 – Gavin Arthur (d.1972) an astrologer and occultist, was born Chester Alan Arthur III, the grandson and namesake of the 21st President of the United States. He grew up in wealth, but did not pursue a career in the professions, choosing instead to join the Merchant Marines. He later panned for gold and sold newspapers.
In the 1930s he travelled widely and came to know many of the counterculture elite of his day. Among his acquaintances were pioneer sexologists Edward Carpenter, Havelock Ellis and Alfred Kinsey. He was unashamedly gay and a forerunner of gay activism. He helped Kinsey with his groundbreaking research into male sexuality.
In the 1950s he settled in San Francisco and devoted his time to astrology. He began to move in the alternative spirituality and sexuality community that first became known for its identification with beat Zen, and he became well-known as an astrological counsellor. He began to develop a perspective on astrology that, contrary to the mainstream of astrological writing, took account of homosexual and bisexual gender preferences. His ruminations culminated in 1966 with his major writing, The Circle of Sex.
Drawing on his reading of gay writers, Arthur concluded that sexuality needs to be separated from the single need to procreate.


Added 2022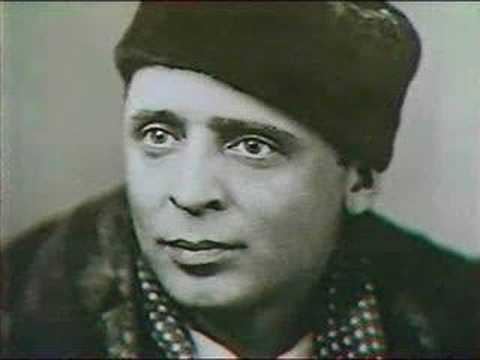 1903 – Vadim Kozin (d.1994) was a Russian tenor, and an openly homosexual man until 1934 when male homosexuality became a crime in USSR.
Vadim Alekseyevich Kozin was born the son of a merchant in Saint Petersburg. His mother was a gypsy and often sang in the local gypsy choir. Their house was frequently full of musicians, exposing Vadim to tradition from an early age.
He began to sing professionally in the 1920s, and gained success almost immediately. In the 1930s he moved to Moscow and began playing with the accompanist David Ashkenazi.
During World War II he served in the entertainment brigade and sang for Soviet troops.
In 1944, shortly before the birthday of Josef Stalin, the police chief Lavrenty Beria called him up and asked why his songs didn't involve Stalin. Kozin famously replied that songs about Stalin were not suited for tenor voices. In late 1944, Kozin was sentenced to five years in jail as part of the repression campaign against prominent Soviet performers and was sent to the Magadan labour camps because of his alleged homosexuality.
He was initially released in 1950 and was able to return to his singing career. Though released once again several years later, he was never officially rehabilitated and remained in exile in Magadan until his death. Speaking to journalists in 1982, he explained how he had been forced to tour the Kolyma camps: "The Politburo formed brigades which would, under surveillance, go on tours of the concentration camps and perform for the prisoners and the guards, including those of the highest rank."
In 1993, being interviewed by Theo Uittenbogaard in the TV documentary Gold – Lost in Siberia, he recalled how he was released from exile temporarily and flown into Yalta for a few hours, because Winston Churchill, unaware of Kozin's forced exile, had asked Stalin for the famous singer Vadim Kozin to perform, during a break in the Yalta Conference, held February 4–11, 1945.
His prison sentence deeply traumatized Kozin, leading to the cessation of his singing career. He even began burning his own records, to the point where his friends were forced to hide their own copies from him in order to preserve them. The Soviet government never officially rehabilitated him and his 90th birthday was celebrated in private among friends in Magadan. He died at the age of 91 in 1994.


Added 2023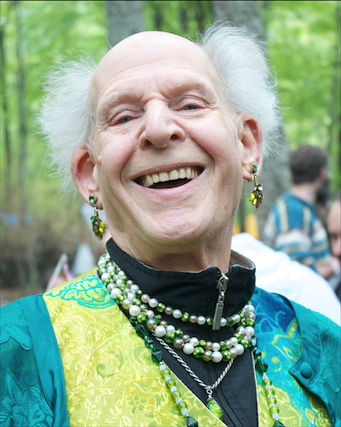 1929 – Byron Whiting (aka "Be" and "Bundle Be") was born on this date (d.2019); Be was a beloved actor, director and puppeteer. From 1964 to 1974 he was a member of the famous Bil Baird Marionette Theater, based in New York City. He performed with the Bairds in their huge show in the Chrysler Pavilion at the 1964 World's Fair, and toured with them for ten years and joined them frequently on their television appearances, including a Muppet Christmas special and the Baird's pupples reenactment of the moon landing.  
Be loved to regale friends with his fabulous memory of the opening night of the Baird's Wizard of Oz puppet show. Be had been chosen to play the Wicked Witch and, as it happened, Margaret Hamilton herself was in the audience that night. She sought him out after the show to tell him, "Your witch was just marvelous. The torch is passed!" In telling the story, Be said, "I've lived on that, as almost all my friends can tell you,  for the rest of my life. Actors don't get that kind of accolade all that often!"
Be was one of several hundred people whose lives were changed by attending the Second Annual Spiritual Gathering of Radical Faeries in 1980. He was an unmissable presence among the Faeries, and an inspiration to many.  Shortly after discovering the Faeries – and realizing he was one –  Byron became known as B. Years later he changed the spelling to "Be".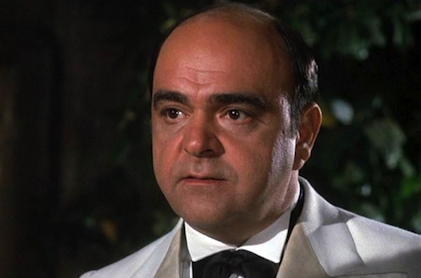 1930 – James Coco was an American character actor. (d.1987) Born in New York City, Coco began acting as a child. As an overweight and prematurely balding adult, he found himself relegated to character roles.
He made his Broadway debut in Hotel Paradiso in 1957, but his first major recognition was for off-Broadway's The Moon in Yellow River, for which he won an Obie Award. For the next several years he worked steadily in commercials and on stage.
Coco's first collaboration with playwright Terrence McNally was an off-Broadway double-bill of one-act plays entitled Sweet Eros/Witness (1968), followed by Here's Where I Belong, a disastrous Broadway musical adaptation of East of Eden that closed on opening night. They had far greater success with their next project, Next, which ran for more than 700 performances and won Coco the Drama Desk Award for Outstanding Performance. Sixteen years later, the two would reunite for the Manhattan Theatre Club production of It's Only a Play.
Coco also achieved success with Neil Simon, who wrote The Last of the Red Hot Lovers (1969) specifically for him. It won him a Tony Award nomination as Best Actor in a Play. The two later joined forces for a Broadway revival of the musical Little Me and the films Murder By Death, The Cheap Detective, and Only When I Laugh, for which he was Oscar-nominated.
Coco's additional film credits include Ensign Pulver, Tell Me That You Love Me, Junie Moon, Man of La Mancha, Such Good Friends, A New Leaf, The Wild Party, and The Muppets Take Manhattan.
On television, Coco starred in two unsuccessful 1970s series and made guest appearances on many shows, including Marcus Welby, M.D., Fantasy Island, Murder, She Wrote, The Love Boat, and St. Elsewhere, for which he won an Emmy Award. One of his last TV assignments was a recurring role on the sitcom Who's The Boss?.
In his final years, Coco became known for his cooking prowess, publishing several best-selling cookbooks and making frequent guest appearances on talk shows garbed in a chef's hat and apron.
Coco died of a heart attack in New York City in 1987 at the age of 56.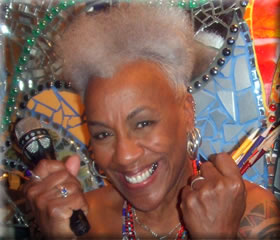 1944 – Lesbian blues singer, guitarist and teacher Gaye Adegbalola was born on this date. In the early '70s, she began her teaching career in the Fredericksburg City Public School system for 18 years.
During her teaching career, Ms. Adegbalola moonlighted as a musician. As a founding member of Saffire - the Uppity Blues Women, she became a full-time performer. (Saffire ended in November, 2009, after making music together for 25 years.)
Saffire - The Uppity Blues Women
was first formed as a duo in 1984 by Ms. Adegbalola and her guitar teacher, Ann Rabson, with third member Andra Faye joining later to form a trio. Saffire recorded their first album on their own label in 1987,
Middle Age Blues
, with songs including
"They Call Me Miss Thang,"
and
"Middle Age Blues Boogie.
" The following year Gaye Adegbalola became a full-time blues performer and in 1990 the band recorded its first album for Alligator Records, with Gaye winning the "Song of the Year" W.C. Handy Award for
"Middle Age Blues Boogie."
In 1991, she met her life partner,
Suzanne Moe
.
During the 1990s Gaye Adegbalola held workshops on various aspects of blues music and worked as a blues music reporter for the World Cafe program on National Public Radio. She also won a battle against cancer. In 1998 she co-founded the Steering Committee of the Blues Music Association. Her first solo album, Bitter Sweet Blues, was recorded in 1999. In addition to her own original compositions ("You Don't Have to Take It (Like I Did)"; "Big Ovaries, Baby"; and "Nothing's Changed") the album featured covers of songs by Bessie Smith, Smokey Robinson, Ma Rainey, and Nina Simone. In 2000, in a short piece on her work and career in The Advocate, Adegbalola came out as a lesbian.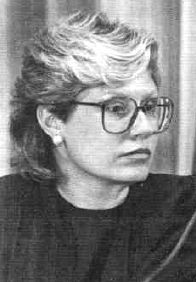 1945 – Susan Fish is a former Canadian politician. She served in the Legislative Assembly of Ontario from 1981 to 1987, and was a cabinet minister in the governments of Bill Davis and Frank Miller.
Fish was born in Rio de Janeiro, Brazil and raised in New York City. She moved to Toronto as an adult and worked on the staff of David Crombie, the pro-reform Mayor of Toronto. Fish was elected to Toronto City Council as a reform alderman in 1976, and served until 1981.
Like Crombie, she was a Red Tory. She ran for Bill Davis' Progressive Conservative Party of Ontario against George Hislop in the 1981 Ontario election and was elected as Member of Provincial Parliament (MPP) for the St. George constituency in downtown Toronto. Of that election, one of our long-time members tells us:
This was an interesting election and campaign in this riding in '81. I knew George and his partner/lover Ron from about 1970 on because of his extraordinary contribution to the gay rights movement. I got to know Susan Fish very well on a personal basis shortly after this election. It's a shame that these two had been pitted against each other in the election. Aside from being a fascinating well-grounded intelligent woman with a great sense of humour, very much like Hislop's, Susan was probably the most gay-positive and gay-aware member of the Conservative caucus. The gay community would have benefitted by both of them being elected.
As a member of the Conservative cabinet (Minister of Citizenship and Culture), to the best of my knowledge Fish was the only conservative politician of any rank to openly and fully support gay-rights legislation in Ontario.
Most importantly, very few people were, or are, aware that Susan alone had the courage to step forward regarding the developing AIDS "crisis". The Minister of Health in Ontario at that time was Keith Norton, a very nice man, a very smooth politician, but also very closeted. Keith initially offered absolutely nothing in response to AIDS at that time — although his Ministry should have. It is my understanding (from Susan) that she marched into Norton's office and informed him that if he was going to do nothing, she would. (She knew he was gay and was appalled at his inaction). As best I can recall the first funding for any AIDS response organizations etc came from Susan's Ministry — which was a bit of a stretch of her ministerial portfolio/mandate for sure.
Keith Norton came out much later, when he was no longer seeking office, and when it was safe to do so.
I have always had enormous respect for Susan Fish.
Shortly after her election, she participated in a rally at Queen's Park to support the inclusion of sexual identity in the Ontario Human Rights Code.
On July 6, 1983, she was Minister of Citizenship and Culture. She supported Larry Grossman in his bid to succeed Davis in 1985, and was dropped from Cabinet after right-winger Frank Miller was elected Tory leader in the January 1985 .
Fish was re-elected in the 1985 election and was Minister of the Environment in Miller's short-lived minority government. After the Tories were defeated, she continued to serve in the legislature as an opposition MPP. She was defeated in the 1987 Ontario election by Liberal Attorney-General Ian Scott.
In 1987 Sexual orientation was finally included in the Ontario Human Rights Code. Pride Day's theme that year was "Rightfully Proud," and 15,000 people attended. The city mayor, Art Eggleton refused again to issue a proclamation. Susan Fish spoke at the Pride Day rally: "Today we march for the first time with protection under the Human Rights code of Ontario."
She returned to politics in 1991, when she ran for Mayor of Toronto against Jack Layton, June Rowlands and Betty Disero. Fearing a Layton victory, the business and development community consolidated its support and funding behind Rowlands as the "Anybody but Layton" candidate, forcing Disero and Fish to drop out of the race due to lack of resources.
She currently serves on the Ontario Municipal Board, on the board of Harbourfront Corp., the Metro Action Committee on Public Violence Against Women and Children, and Casey House.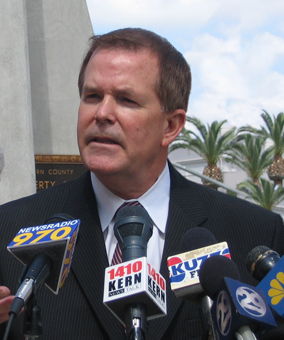 1954
–
Roy Ashburn
is an American politician from Kern County, California. A Republican, he served as a California State Senator from 2002 to 2010 representing the 18th district. He previously served three terms in the California State Assembly, representing the 32nd district and 12 years on the Kern County Board of Supervisors. He now serves on the California Unemployment Insurance Appeals Board after having been appointed by Governor
Arnold Schwarzenegger
.
On March 3, 2010, Ashburn was arrested on suspicion of drunk driving while operating a State of California owned vehicle. The Senator was pulled over in Sacramento by the California Highway Patrol shortly before 2 a.m., with sources saying he was leaving a Sacramento gay nightclub, Faces, in the Lavender Hill neighborhood, with an unidentified male passenger in a state-owned Chevy Tahoe. Ashburn's blood alcohol content was measured at 0.14%.
The arrest "launched nationwide speculation that the veteran lawmaker is gay and therefore a hypocrite for voting against gay-rights bills."
In response to those accusations, during an interview on KERN radio, Ashburn confirmed that he is gay and that he believes "that my responsibility is to my constituents." When asked during the interview whether he personally agreed with adverse votes he had made on gay rights issues, Ashburn didn't answer the question.
According to Project Vote Smart, Ashburn had voted against every gay rights measure in the State Senate since taking office, all of which subsequently passed. However, he marked a political shift after his DUI arrest by carrying an amendment which would eliminate a requirement of the Department of Mental Health to carry out research on "sexual deviants"; the carriage of the bill by Ashburn to unanimous passing by the Senate is the first pro-gay act vetted by Ashburn in his career.
Although he had maintained a firm voting record against gay rights legislation, after Ashburn acknowledged that he is gay in March 2010, and after coming out he increasingly spoke out on gay rights. He has stated that he does not plan to run for any public office again.
In a 2013 radio interview on First Look with Scott Cox, Ashburn revealed that he had a gay brother, who died of AIDS-related illness 20 years prior. In the interview Ashburn also stated that he re-registered to vote as "no party preference" because of the Republican Party's opposition to gay rights and immigration.


Added 2022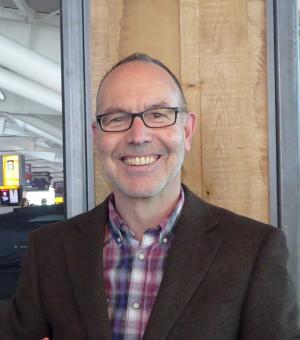 1957 – Dan Healey is a Canadian and English historian, Slavist.
In 1981 he graduated with a bachelor's degree in Russian Language and Literature at the University of Toronto. In the 1980s he worked in the tourism industry in Canada, Great Britain, and the USSR. In the 1990s, he returned to academia and in 1998 completed the Ph.D. at the University of Toronto.
Healey taught at the University of Swansea (2000-2011), at the University of Reading (2011-2013), at St Antony's College of the Oxford University (from 2013).
His book Homosexual Desire in Revolutionary Russia (2001) won the second place of the Gladstone Prize of the Royal Historical Society.
His scholarly interests include the history of LGBT people of Russia, Russian and Soviet medicine and psychiatry, Russian and Soviet penitentiary institutions, GULAG. He is a pioneer of the study of the history of homosexuality in Russia.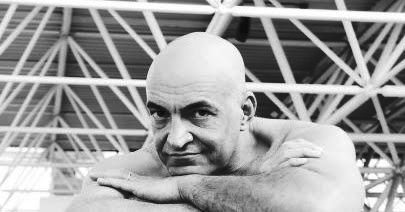 1961 – Greg Herren is an American writer and editor, who publishes work in a variety of genres, including mystery novels, young adult literature and erotica. He publishes work both as Greg Herren and under the pseudonym Todd Gregory.
New Orleans-based writer and journalist, Greg Herren has written extensively about the homosexual lifestyle, both in fiction and nonfiction. His work has appeared in a variety of periodicals and anthologies, and his fiction includes an array of horror stories and mysteries, all featuring homosexual characters.
His novel Murder in the Rue Chartres won a Lambda Literary Award in the Gay Mystery category at the 2008 Lambda Literary Awards, and his anthology Love, Bourbon Street: Reflections of New Orleans, co-edited with Paul J. Willis, won in the anthologies category at the 2007 Lambda Literary Awards.
He was also nominated in the mystery category in 2003 for Murder in the Rue Dauphine, in 2004 for Bourbon Street Blues, in 2005 for Jackson Square Jazz, in 2007 for Mardi Gras Mambo, in 2010 for Murder in the Garden District and in 2011 for Vieux Carré Voodoo, in the anthologies category in 2005 for Shadows of the Night: Queer Tales of the Uncanny and Unusual and in the science fiction, fantasy and horror category in 2013 for the anthology Night Shadows: Queer Horror, co-edited with J.M. Redmann. As Todd Gregory, he was also nominated in the Gay Erotica category in 2010 for the anthology Rough Trade: Dangerous Gay Erotica and in 2013 for the anthology Raising Hell: Demonic Gay Erotica.
Openly gay, Herren lives in New Orleans, Louisiana, where he also works as an HIV/AIDS counselor and educator. He was also a co-founder of the Saints and Sinners Literary Festival.
While not erotic, Herren's mystery novels feature homosexual characters and cater to that audience. His choices have proven controversial on occasion. In 2005, he was invited to speak to the Gay-Straight Alliance at Manchester High School in Chesterfield County, Virginia. However, the superintendent and the school board later canceled his appearance under pressure from the Virginia Family Policy Network, which had organized an e-mail campaign claiming that Herren wrote gay pornography and would not be an appropriate speaker. Herren commented that only a small portion of his writing has erotic overtones, and that, regardless, he hadn't planned to discuss his sexual orientation during his presentation. He said: "I was planning on talking about being a professional writer.… I was not planning on talking about sex." and was defended by the American Civil Liberties Union.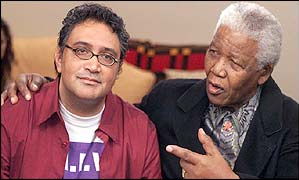 Zackie Achmat with Nelson Mandela
1962 – South African activist Zackie Achmat has been a pivotal figure in his country's response to AIDS. His refusal, from 1999 to 2003, to avail himself of anti-retroviral drugs until they became affordable for the poor brought him recognition from health and human rights advocates worldwide.
In a 1995 autobiographical essay, provocatively entitled "My Childhood as an Adult Molester," he describes the conditions of life for South Africa's "coloureds" during the apartheid era, when he suffered discrimination and poverty. Although of Malaysian extraction, he identified with the country's black population, who were subject to even worse treatment.
The essay also offers a rare portrait of gay male life in the colored community. By age ten, Achmat was aware of his homosexuality. An eager reader, he received a special pass to use a town library ordinarily reserved for whites. However, its restrooms were still off limits. While seeking available facilities, he discovered restroom sex with adult men and took up the life of a "moffie," South African slang for a gay man.
Achmat's political activism began with the 1976 student uprisings against apartheid. He organized youth resistance groups for the African National Congress (ANC) while it was still banned, and he was jailed several times.
In the 1990s apartheid was repealed. The ANC came to power under the charismatic leadership of Nelson Mandela in 1994. Achmat was one of the founders of the National Coalition for Gay and Lesbian Equality in 1994, which advocated for gay rights in the new constitution. In 1996 South Africa became the first nation to include protections against discrimination on the basis of sexual orientation in its Bill of Rights. In 1998 all remaining local sodomy laws were declared unconstitutional.
Achmat co-founded the Treatment Action Campaign (TAC) in 1998 to address the AIDS epidemic. South Africa then had the highest number of AIDS cases in the world, a figure that would eventually grow to over 5 million. To put a human face on the crisis, Achmat publicly announced his own HIV-positive status and vowed not to take anti-retroviral drugs until they were available to all South Africans. As he later told his group, "The majority of people with HIV—they don't have a face, they don't have a political understanding. They're desperate, they're poor, they're alone . . . I can't look them in the eye when I take medicines and I know they're going to die."
Enduring frequent bouts of illness, Achmat spearheaded TAC's civil disobedience campaign to force the government to promote the use of ARVs. TAC and other groups sued the government to provide Nevirapine to curb mother-to-newborn transmission of HIV. TAC won the support of former president Mandela, who met with Achmat and declared him a national hero.
In August 2003, anticipating a victory, Achmat resumed treatment in time to reverse his declining health. In November, South Africa's Ministry of Health finally agreed to a government-funded program to provide ARVs on a wide scale. Although there have been other obstacles to effective treatment for HIV infection in South Africa, TAC has made steady progress
On 5 January 2008, Achmat married his same-sex partner and fellow activist Dalli Weyers at a ceremony in the Cape Town suburb of Lakeside. The ceremony was attended by then Mayor Helen Zille and presided over by Supreme Court of Appeal judge Edwin Cameron. The couple divorced amicably in June 2011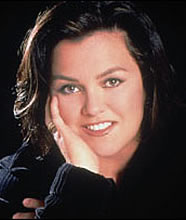 1962 – Rosie O'Donnell, American comedian, actress, talk show host, and publisher, born; an 11-time Emmy Award-winning comedienne, television talk show host, author, film, televisio and stage actress, O'Donnell has also been magazine editor and continues to be a celebrity blogger, and, it must be said, a somewhat reluctant, late-to-the-party LGBT civil rights activist.
In her January 31. 2002 appearance on the sitcom Will & Grace she played a Lesbian mom. A month later as part of her act at the Ovarian Cancer Research benefit at Caroline's Comedy Club O'Donnell came out, announcing "I'm a dyke! I don't know why people make such a big deal about the gay thing. ... People are confused, they're shocked, like this is a big revelation to somebody." The announcement came two months before the end of the hosting of her talk show.
Although she also cited the need to put a face to Gays and Lesbians her primary reason was to bring attention to the gay adoption issue. O'Donnell also is a foster—and adoptive—mother. She protested against adoption agencies, particularly in Florida, that refused adoptive rights to Gay and Lesbian parents.
Diane Sawyer interviewed O'Donnell in a March 14, 2002 episode of Prime Time Thursday. She told USA Today she chose to talk to Sawyer because she wanted an investigative piece on Florida's ban on Gay adoption. She told Sawyer if that was done, "I would like to talk about my life and how (the case) pertains to me." She spoke about the two Gay men in Florida who face having a foster child they raised removed from their home. State law won't let them adopt because Florida bans gay or bisexual people from adopting.
In 2006 O'Donnell became a moderator on The View. Her strong opinions resulted in several notable controversies, including an on-air dispute regarding the Bush administration's policies with the Iraq War, resulting in a mutual agreement to cancel her contract. In July 2014, Rosie O'Donnell was rehired to join The View as a co-host for the series' eighteenth season. O'Donnell announced in February 2015 her decision to depart the series again, this time citing personal reasons for her departure.
On February 26, 2004, O'Donnell married Kelli Carpenter, a former Nickelodeon marketing executive, in San Francisco two weeks after San Francisco Mayor Gavin Newsom authorized the granting of marriage licenses to same-sex couples. Her decision to go to San Francisco to marry Carpenter was seen as a show of defiance against then-U.S. President George W. Bush over his support for the Federal Marriage Amendment.
Carpenter and O'Donnell have three children together. In 2000, the family took in a foster child Mia, and announced intentions to adopt her. In 2001, the state of Florida removed Mia from their home, and O'Donnell has since worked extensively to bring an end to the Florida law prohibiting same-sex family adoption.
In mid-November 2009, O'Donnell disclosed that Carpenter had moved out of their home in 2007. Their official union had ended in August 2004 when their marriage was among the thousands annulled by the California Supreme Court, making divorce unnecessary. In December 2009, O'Donnell was seen publicly with her new girlfriend, Tracy Kachtick-Anders, a Texas-based artist. O'Donnell ended her relationship with Kachtick-Anders in February 2011.
O'Donnell began dating 40-year-old executive-search consultant Michelle Rounds in mid-2011. On December 5, 2011, during a break in the taping of The Rosie Show, O'Donnell announced to her studio audience she and Rounds were engaged. The two married in a private ceremony in New York on June 9, 2012. On January 9, 2013, the couple announced they had adopted a baby girl.
On February 6, 2015, representatives for O'Donnell confirmed she and Rounds had separated in November of the previous year. In February 2015, O'Donnell filed for divorce from Rounds after two years of marriage. Their divorce was settled in October 2015, after months of battling in court. They will share joint custody of their daughter.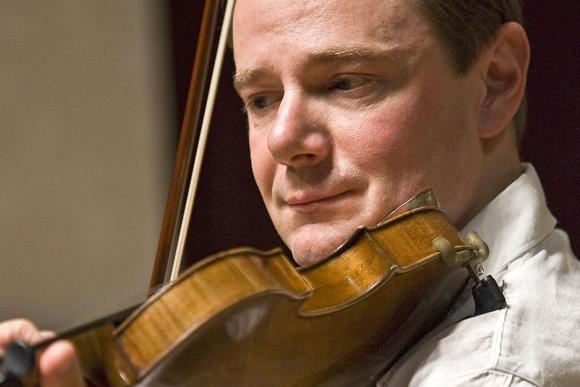 1967 – Philippe Honoré is a French violinist who has been a regular recitalist in France and the United Kingdom. He was appointed Violin Professor at the Royal Academy of Music in London September 2012. He has performed widely in broadcast recitals on French radio and television.
Philippe Honoré divides his busy schedule between solo work, chamber music, as well as leading orchestras. He was a principal player with the Philharmonia Orchestra (from 2005 to 2011). After having received top honours from the Paris Conservatoire and the Royal Academy of Music in London, he was made Lauréat of the Yehudi Menuhin Foundation of France in 1992. He was awarded an Honorary Associateship by the Royal Academy of Music in 2001.
Honoré is a former member of the Vellinger Quartet and a founder member of the Mobius ensemble. As such, he has appeared in some of the most prestigious venues abroad (such as Amsterdam's Concertgebouw) and in the UK (such as the Wigmore Hall and the South Bank in London). He has appeared as a soloist performing Beethoven, Mozart, Bach and Vivaldi concerti, as well as Ravel's Tzigane.
Philippe regularly appears as guest leader with some of the UK's best orchestras. He has made numerous solo and chamber music recordings. His solo violin performances on the Decca album An Equal Music are regularly featured on both Classic FM and Radio 3. The novel of that name by the author Vikram Seth was inspired by and dedicated to him. Vikram Seth and he were at one time lovers in a ten-year relationship.
Philippe's collaboration with the composer Alec Roth over a recent four-year project earned him great critical acclaim. The performances took place at the Salisbury, Chelsea, and The Lichfield Festival. BBC Radio 3 recorded and broadcast these annual concerts, in which, in addition to the world premières of Roth's work, Philippe also played solo Bach and Ysaÿe sonatas. The Times described his account of Roth's solo work in 2007 as "magically played". A studio recording of Alec Roth's Ponticelli for solo violin, played by Philippe, was released by Signum records in November 2011.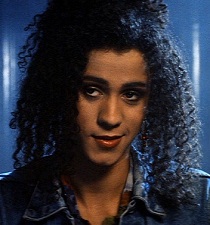 1968 – Jaye Davidson, born Alfred Amey, is an American-British model and retired actor. He is best known for his roles as trans woman Dil in the 1992 suspense-drama thriller film The Crying Game, for which he received an Academy Award nomination for Best Actor in a Supporting Role, (making him the first Mixed Race British actor to be nominated for an Oscar), and in 1994's Stargate as Ra.
Davidson was born in Riverside, California, the son of a Ghanaian father and English mother. His family moved to England when he was two years old, where Davidson grew up in Hertfordshire. Davidson, who had no acting experience, was discovered by a casting associate at a wrap party for Derek Jarman's Edward II. His androgynous look led to his casting as Dil in The Crying Game.
Davidson later retired from acting, stating that he "genuinely hated the fame" he was receiving. He became more driven towards modelling, and has since worked on several high-profile photo shoots.
Davidson is openly gay, but does not feel like he is part of the gay community. He once stated: "Homosexual men love very masculine men. And I'm not a very masculine person. I'm reasonably thin. I have long hair, which isn't very popular with gay men." He later adopted a more masculine look, with a shaved head, tattoos and more developed physique.


1975 – Former jockey John Damien sues Ontario Racing Commission and individuals involved in his firing as a racing steward. Damien's suit filed in Ontario Supreme Court alleged he was fired because he was gay.


1980 – Three judges of the Divisional Court order fired gay Ontario Provincial Police officer Paul Head reinstated as member in good standing of force. Head was fired with the force discovered he was gay. OPP appeal the decision.

1981 – Brandon Scott Sessoms, best known as B. Scott, born in Franklin, Virginia, is an American television personality, radio show host and internet celebrity who is known for his YouTube videoblogs and website LoveBScott.com. He is also a contributing editor to The Glam Network, and an Ebony Magazine advice columnist.
Scott, who is a gender non-conforming androsexual, has become a popular internet personality through his video blogging and his website, LoveBScott.com. Scott's internet presence has contributed to his ability to interview celebrities such as Mariah Carey, Ne-Yo, Chaka Khan, Aubrey O'Day and Ashanti. Following his Internet-based success, he has appeared in mainstream media, making appearances on The Tyra Banks Show, and shows on Oxygen and BET.
Scott was born to parents of African-American, Irish, Jewish and Meherrin ancestry. As a teenager Scott was selected to attend the North Carolina School of Science and Mathematics (NCSSM), a two-year public residential high school.
After graduating from NCSSM in 1999, he attended University of North Carolina and came out as gay and transgender in his sophomore year. He said in a video blog that he had feelings and was questioning previously but when he was a sophomore pre-med, he got his first romantic kiss from a man and realized he was attracted to men, and that he was using the intense pre-med education to distract himself from his sexuality. He stopped efforts to become a physician from the realization that it was a self-invented distraction. Scott graduated in 2002 with a B.A. in Psychology
Scott moved to Washington, DC where he briefly practiced as a licensed realtor in the Capitol Hill area. In June 2005, Scott moved to Los Angeles, California where he continued his work in real estate and as an interior designer. It was during this time that he began his interest in the entertainment industry, while briefly working in print ads as a fashion model.
On January 1, 2007, Scott launched LoveBScott.com which primarily focuses on pop culture: celebrity news, fashion, music, nightlife, and miscellaneous entertainment. The name lovebscott.com was selected in an effort to give his website a readily-identifiable personality with the mission of conveying a positive outlook.
In May 2007, B. Scott started incorporating YouTube videos into his website to personally connect with readers. The videos include personal observations, celebrity news, musical performances, political commentary, interviews and messages of encouragement to the audience. The videos are produced out of his Los Angeles residence. His YouTube channel has over 90,000 subscribers, and has won numerous awards for viewership and subscriptions.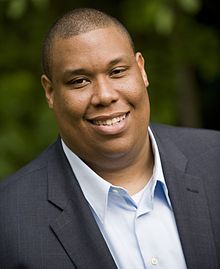 1981 – Rashad Taylor is a political consultant and former politician from Atlanta, Georgia. A Democrat, he served from 2009 to 2013 in the Georgia House of Representatives, representing the City of Atlanta from the 55th House District. He was first elected in November 2008, at 27 years old, making him the youngest serving member of the General Assembly. After re-election in 2010, he was elected Vice Chairman of the House Democratic Caucus, the fourth highest ranking leadership position in the House. At 31, Taylor was the youngest member of the General Assembly leadership, House or Senate, Democrat or Republican.
On May 27, 2011, Taylor came out as a gay man following the circulation of an e-mail which accused Taylor of being gay and of using his official position to solicit sexual relationships. Taylor's accuser later admitted he had no proof to his allegations against Taylor. Taylor was one of four openly LGBT members of the Georgia General Assembly, alongside Reps. Karla Drenner, Simone Bell and Keisha Waites. Taylor was the first openly gay male to serve in the Georgia General Assembly and was only the second openly gay African American male state legislator in the United States.

1987 – Finland: Pekka Haavisto the first openly gay member of Finnish parliament, takes office. He is a Finnish politician and minister representing the Green League. He returned to the Finnish Parliament in the Finnish parliamentary election of March 2007 after an absence of 12 years and was re-elected again in 2011. In October 2013 he was appointed as the Minister for International Development after Heidi Hautala resigned from the job. He has also been a member of the Helsinki City Council.

2000 – The remains of Steen Keith Fenrich (1981 – 1999) are discovered. The gay African-American teen was tortured and murdered by his white, homophobic, racist stepfather who committed suicide.

2007 – First U.S. national Native AIDS Awareness Day. National Native HIV/AIDS Awareness Day is observed each year on the first days of Spring. This day is an opportunity for people across the United States to learn about HIV/AIDS, the need for HIV testing among Native Americans, and ways that everyone can help decrease the stigma associated with HIV/AIDS in their own communities.

2018 – San Francisco renames Terminal 1 at the San Francisco International Airport after slain LGBT supervisor Harvey Milk and installs artwork memorializing the civil rights icon. The name change was first introduced in 2013 by then-Supervisor David Campos who had initially hoped to name the entire airport after Milk but the proposal met with opposition. Instead, an airport naming committee was established, which recently recommended naming SFO's Terminal 1 after Milk.