November 23
[{(o)}]|[{(o)}]|[{(o)}]|[{(o)}]| [{(o)}]|[{(o)}]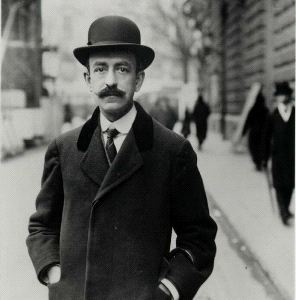 1876 – Manuel De Falla, Spanish composer, born (d.1946); Pablo Picasso is quoted as saying that he considered de Falla the shyest man he had ever met, "even smaller than myself, and as modest and withdrawn as an oyster shell ..." He was said to have been involved in a ménage á trois with composer Maurice Ravel and pianist Ricardo Viñes.
De Falla became close friends with Diaghalev and Massine, with whom he collaborated on The Three-Cornered Hat. It was, incidentally, immediately after the first performance of this ballet, that Massine announced his engagement to Lydia Sokolova, who had just performed the leading role, and was then dismissed from the Ballet Russes by the enraged Diaghelev.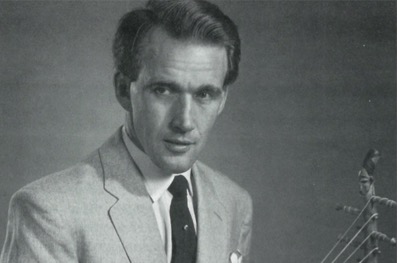 1924 – The famed British-American anthropologist Colin Turnbull was born on this date (d.1994). Best known for this groundbreaking books The Forest People & The Mountain People, Turnbull was also one of the first anthropologists to work in the field of ethnomusicology.
Turnbull was an unconventional scholar who rejected neutrality. He idealized the BaMbuti and reviled the Ik, and described the latter as lacking any sense of altruism, in that they force their children out of their homes at the age of three, and gorge on whatever occasional excesses of food they might find until they became sick, rather than save or share. However, several anthropologists have since argued that a particularly serious famine suffered by the Ik during the period of Turnbull's visit may have distorted their normal behavior and customs, and some passages in his book make it clear that the behavior and customs of the Ik during the period he describes were drastically different from what was normal for them before they were uprooted from their original way of life.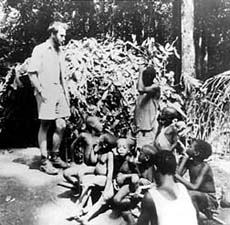 Turnbull with MButi children.
In the US, he lived with his professional collaborator and partner of 30 years, the African American Dr. Joseph Towles, as an openly gay, interracial couple in one of the most conservative areas of the 1960s - rural Virginia.
During this time he also took up the political cause of death row inmates. After his partner's death in 1988, Turnbull, strongly affected, gave all his belongings to the United Negro College Fund. In 1989, he moved to Bloomington, Indiana to participate to the building of Tibetan Cultural Center with his friend Thupten Jigme Norbu, elder brother of the 14th Dalai Lama. In 1991 - 1992, he moved to Dharamsala, India where he took the monks' vow of Tibetan Buddhism, given to him by the Dalai Lama. He was then given a buddhist name.
He died in Virginia in 1994, aged 69. Both Towles and Turnbull died from complications of AIDS.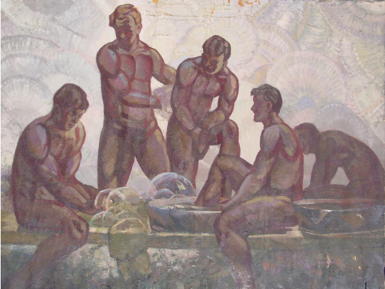 1933 – The New York tabloid Broadway Brevities, under the headline "Fags Tickle Nudes," published an article warning that "Pansy men of the nation" were invading steam baths and turning them into replicas of the orgy houses in Rome at the time of Nero.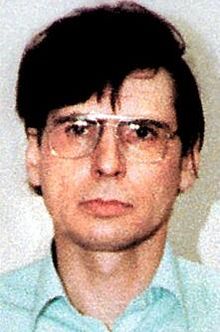 1945 – Dennis Nilsen is a serial killer and necrophiliac, also known as the Muswell Hill Murderer and the Kindly Killer, who committed the murders of 15 young men in London, England, between 1978 and 1983. He retained his victims' bodies for extended periods of time before dissecting their remains and disposing of them via burning or flushing the remains down a lavatory. Nilsen was convicted at the Old Bailey in November, 1983 of six counts of murder and two of attempted murder and is currently incarcerated at the HMP Full Sutton maximum security prison in the East Riding of Yorkshire, England.
Nilsen became known as the Muswell Hill Murderer as his later murders, which led to his detection, were committed at his home at 23 Cranley Gardens in the Muswell Hill district of North London. The description Kindly Killer came from his own belief that his method of murder, strangulation and drowning, followed by a ritual in which he bathed and dressed the bodies, was the most humane method of murder.
Owing to the similarities between the modus operandi of the murders, Nilsen has been described as the "British Jeffrey Dahmer."
Between 1978 and 1983, Nilsen is known to have killed 15 men and boys. The majority of Nilsen's victims were homeless men or homosexuals whom he would typically meet in bars or on the streets and lure to his home with an offer of food, alcohol or shelter. Once at Nilsen's home, the victims were usually given food and alcohol, then strangled and drowned during the night. He used his butchering skills, which he gained from his time as a cook in the army, to help him dispose of the bodies. The bodies were not immediately dismembered, but were kept, sometimes for several months, in different locations in his home, usually under the floorboards. Nilsen later admitted to having engaged in sexual acts with the corpses of his victims.
Nilsen was brought to trial at the Old Bailey on 24 October 1983. He pleaded diminished responsibility as a defence, in order to seek a verdict of guilty to manslaughter, but was convicted of six murders and two attempted murders. He was sentenced to life imprisonment on 4 November 1983. In 1993, he was given permission to give a televised interview from prison.
Nilsen's minimum term was set at 25 years by the trial judge, but the Home Secretary later imposed a whole life tariff, which meant he would never be released. In 2006, he was denied any further requests for parole.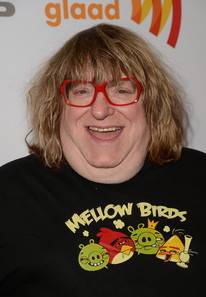 1948 – Bruce Vilanch is an American comedy writer, songwriter and actor. He is a six-time Emmy Award-winner. Vilanch is best known to the public for his four-year stint on Hollywood Squares, as a celebrity participant; behind the scenes he was head writer for the show. In 2000, he performed off-Broadway in his self-penned one-man show, Bruce Vilanch: Almost Famous.
Since 2000, Vilanch has been the head writer for the Oscars, after being an Oscar program co-writer for the previous ten years. He is a featured writer for the Tonys, Grammys and Emmys.
Vilanch was born in New York City and raised in Paterson, New Jersey. When he was four days old,he was adopted by Dr. Jonas Vilanch, an optometrist, and his wife Henne. Having her own theatrical aspirations, Mrs. Vilanch helped launch her son's show business career by getting him signed on with Lane Bryant's Charming Chub division as a chubby child model. Upon graduating from high school, Vilanch attended The Ohio State University as a theater and journalism student. While there, he appeared in student theater productions and wrote reviews, hoping it would be the beginning of a career as a playwright. In 1999 Vilanch stated, "I was going to be Neil Simon, batting out one Broadway show after another."
As an entertainment writer, he began spending time with as many celebrities as would let him. It was how he met then-struggling nightclub singer Bette Midler. Becoming friends, Vilanch later wrote comedy material for Midler's 1974 Broadway show Clams on the Half Shell and co-wrote Divine Madness for her in 1980. In 2008, he co-wrote her Caesars Palace gig The Showgirl Must Go On.
He has also created comic material for Richard Pryor, Joan Rivers, Lily Tomlin, Diana Ross, David Letterman, Billy Crystal, Whoopi Goldberg, Florence Henderson, and Tab Hunter. Vilanch has punched up many, many Hollywood scripts, including films that don't immediately seem to bear his razor humor, like Die Hard 2 and Raiders of the Lost Ark, and he has acted in Mahogany, Ice Pirates, and The Morning After. He's also starred on Broadway as Edna Turnblad in Hairspray, for which he shaved off his signature thirty-year shaggy blond beard, and off Broadway in his own show Almost Famous. He is the subject of the documentary Get Bruce! and appears in Laughing Matters.
Beyond being funny, Vilanch has been a tireless supporter of many aids and gay rights causes.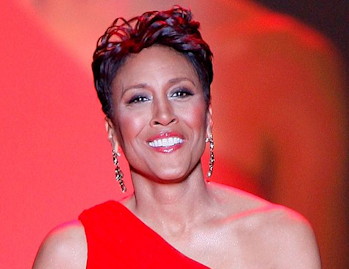 1960 – Robin Roberts is an American television broadcaster. Roberts is the anchor of ABC's morning show Good Morning America. After growing up in Mississippi and attending Southeastern Louisiana University, Roberts was a sports anchor for local TV and radio stations. Roberts was a sportscaster on ESPN for 15 years (1990-2005). She became co-anchor on Good Morning America in 2005. She has been treated for breast cancer and for myelodysplastic syndrome.
In the fall of 2005, Roberts anchored a series of emotional reports from the Mississippi Gulf Coast after it was devastated by Hurricane Katrina; her hometown of Pass Christian was especially hard hit, with her old high school reduced to rubble. On February 22, 2009, Roberts hosted the Academy Awards preshow for ABC, and did so again in 2011. In 2010, Roberts guest starred on Disney Channel's Hannah Montana, appearing in season 4, episode 10, "Can You See the Real Me?". On May 30, 2010, Roberts drove the Pace Car for the 2010 Indianapolis 500.
In 2007, Roberts was diagnosed with an early form of breast cancer. She underwent surgery on August 3, and by January 2008 had completed eight chemotherapy treatments, followed by 6½ weeks of radiation treatment.
In 2012, she was diagnosed with myelodysplastic syndrome (MDS), a disease of the bone marrow. Be the Match Registry, a nonprofit organization run by the National Marrow Donor Program, experienced a 1,800% spike in donors the day Roberts went public with her illness. She took a leave from GMA to get a bone marrow transplant, and went home in October 2012. She returned to GMA on February 20, 2013. Roberts received a 2012 Peabody Award for the program. The Peabody citation credits her for "allowing her network to document and build a public service campaign around her battle with rare disease" and "inspir[ing] hundreds of potential bone marrow donors to register and heighten[ing] awareness of the need for even more donors." ESPN awarded its Arthur Ashe Courage Award to Robin Roberts at the 2013 ESPYs.
On December 29, 2013, Roberts posted a photo on Facebook with a caption that read:
At this moment I am at peace and filled with joy and gratitude. I am grateful to God, my doctors and nurses for my restored good health…I am grateful for my entire family, my long time girlfriend, Amber, and friends as we prepare to celebrate a glorious new year together.
The post was a reflection of the past year and noted her health, the status of her bone marrow transplant, and her sexual orientation. Roberts and Amber Laign, a massage therapist, have been together since 2005. Though friends and co-workers have known about her same-sex relationships, this was the first time Roberts publicly acknowledged her sexual orientation.

1973 – Germany's sexuality laws, Paragraph 175, stays on the books but is significantly amended. The only remaining crime is sex with a minor.

1983 – A Louisville, Kentucky, bank which fired a branch manager for refusing to end his association with Dignity, an organization for GLBT Catholics, was cleared of charges of discrimination and violating the employee's freedom of religion.


1989 – On this date the Natural Bears Classification System was unveiled on a Usenet group. The NBCS or "bear code" is a set of symbols using letters, numbers and other characters commonly found on modern, Western computer keyboards, and used for the self-identification of those who self-identify as "bears" in the sense of a mature gay or bisexual man with facial or substantial body hair. This classification scheme was created by Bob Donahue and Jeff Stoner, and was based on the way in which star and galaxy classification systems used characteristics of an object to derive a classifying identifier.
The format of the NBCS is a sequence of space-separated descriptions that each take the form, "XMme" where X is a letter indicating some trait; M is an optional magnitude indicated by either a number or a sequence of + or - characters (the former are used for rankings that have a broad, but discrete range while the latter is used for more comparative measurements); m is an optional modifier such as "v" which indicates variability of the trait; and e is any extra (such as a parenthesized magnitude that indicates a range from the magnitude outside the parentheses to the magnitude inside).
The format includes physical traits such as "B" for beard density/length, "f" for body hair (or "fur"), "t" for height (or "tallness"), and "w" for weight. It also includes personality traits such as "d" for "the daddy factor" and sexual preferences such as "k" for "the kinky factor."
A sample bear code is: B4 d+c e+ f+ g++ k+ m w t+ r (+?)
Translation: Reasonably thick beard, definite Daddy, cub tendencies, (endowment) gets attention, above average fur, loves groping/pawing/touching, (Kinkiness) loves most things, (Muscle) some definition, Blue collar, average weight, tall, (sex) plays under special circumstances.

1992 – Australia: Prime Minister Paul Keating revokes the country's restrictions on gay men and lesbians in the military

1996 – Elton John was honored as the founder of the Elton John AIDS Foundation at a gala celebrating the 25th anniversary of the Los Angeles Gay and Lesbian Center.

1998 – The Georgia Supreme Court voted 6-1 to overturn the state's sodomy law. In the majority opinion, Chief Justice Robert Benham wrote, "We cannot think of any other activity that reasonable persons would rank as more private and more deserving of protection from governmental interference than consensual, private, adult sexual activity." Since the decision was based on the Georgia constitution rather than the US constitution, the decision could not be appealed.

2006 – Israel's Supreme Court recognizes foreign same-sex marriages.

2009 – On this date the city council of Charleston, South Carolina passed ordinances expanding the city's existing policy prohibiting discrimination in housing to include age, sexual orientation and gender identity. How important is this? In American history there is probably no other conservative city than Charleston. The Civil War was virtually born in Charleston and it is a city that was founded on the slave trade and the institutionalization of the most conservative, landowning families.
But that was then and this is now. Although the state is still a conservative hotbed, Charleston is a more cosmopolitan and urbane city. It also has a spirit of liberalism and openness. So this can only be seen as a sign of how far we have come.
The council also passed a public accommodations ordinance prohibiting discrimination on the basis of race, color, religion, sex, national origin, familial status, disability, age or sexual orientation. Charleston joins a number of other cities in the south with comprehensive anti-discrimination ordinances including Charleston WV, New Orleans LA, Atlanta GA, Covington KY and Columbia SC.

2011 – The Belize Council of Churches rallies to oppose the decriminalization of homosexual acts at the Belize Action/Family Forum. Lesbian, gay, bisexual, and transgender (LGBT) persons in Belize face legal challenges not experienced by non-LGBT citizens. Same-sex sexual activity was illegal in Belize until 2016, when the Supreme Court declared Belize's anti-sodomy law unconstitutional. Belize also has a law prohibiting foreign homosexuals from entering the country, although the law has never been enforced. Regardless, Belize held its first Pride Week in August 2017.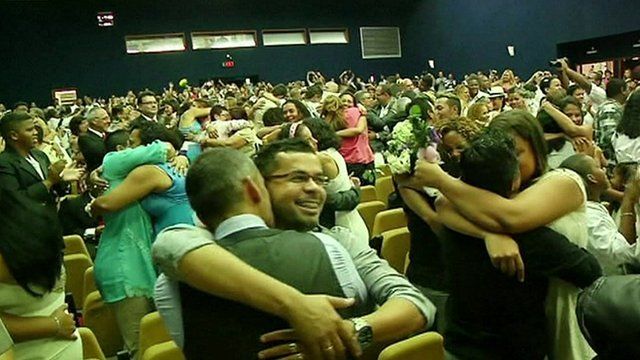 2014 – In Brazil, the world's first largest same-sex wedding with 160 couples takes place in Rio de Janeiro. It was the fifth time mass same-sex weddings were held in Brazil. (The following year 185 couples married.) Claudio Nascimento of Rio Sem Homophobia (Rio without Homophobia) says, "It is an affirmative action to call attention to all of the achievements and challenges in the area of civil and human rights of the LGBT community." Brazil broke the Guinness World Record for the largest pride parade in 2009 with 4 million attendees. Same-sex marriage has been legal in Brazil since May 16, 2013, though it had already been legally recognized since 2004.

NOVEMBER 24 →
[{(o)}]|[{(o)}]|[{(o)}]|[{(o)}]| [{(o)}]|[{(o)}]