October 23
[{(o)}]|[{(o)}]|[{(o)}]|[{(o)}]| [{(o)}]|[{(o)}]
1762 – English sailors Martin Billin and James Bryan are acquitted of sodomy even though a witness testifies against them.

1766 – Christoffel Bosch van Leeuwarden, a seventy year old porter in the Netherlands, was convicted of seduction to sodomy and sentenced to three years of prison labour.

1880 – A medical journal publishes an article, "Notes upon Sodomy," which claims that men who engage in sodomy have a different type of penis from those who don't.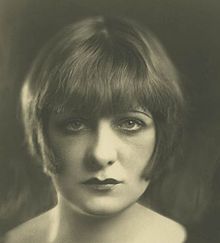 1893 – Jean Acker (d.1978) was an American film actress with a career dating from the silent film era through the 1950s. She was perhaps best known as the estranged wife of silent film star Rudolph Valentino.
Acker was born Harriet Acker in Trenton, New Jersey where she attended school. She performed in vaudeville until she moved to California in 1919. After arriving in Hollywood, Acker became the protegee and lover of Alla Nazimova, a film actress whose clout and contacts enabled Acker to negotiate a $200 per week contract with a movie studio. Acker appeared in numerous films during the 1910s and 1920s, but by the early 1930s she began appearing in small, mostly uncredited film roles. She made her last onscreen appearance in the 1955 film How to Be Very, Very Popular, opposite Betty Grable.
Acker had an affair with the actress Alla Nazimova. Nazimova included Acker in what was dubbed the "Sewing circles", a group of actors who were forced to conceal the fact that they were lesbian, bisexual, and romantically and sexually attracted to women, thus living secret lives.
After meeting and befriending the then-struggling actor Rudolph Valentino at a party, they entered a two-month courtship and married on November 6, 1919. Acker quickly had regrets and locked him out of their hotel bedroom on their wedding night. The marriage was reportedly never consummated.
After filing for divorce, Valentino did not wait the requisite period for it to be finalized before marrying his second wife, Natacha Rambova, in Mexico, and he was charged with bigamy when the couple returned to the United States. Acker then sued Valentino for the legal right to call herself "Mrs. Rudolph Valentino." Valentino remained angry with her for several years, but they mended their friendship before his death in 1926. Acker wrote a popular song about him soon after he died called "We Will Meet at the End of the Trail".
After divorcing Valentino in 1923, Acker met Chloe Carter, a former Ziegfeld Follies girl with whom she would remain for the rest of her life. The couple owned an apartment building together in Beverly Hills. Acker died of natural causes in 1978 at the age of 84, and is buried next to Carter.

1907 – The Molte v. Harden trial began in Germany. Journalist Maximillian Harden accused General Kuno Count von Moltke of being in a homosexual relationship. Moltke filed a civil suit, and though Harden was acquitted the verdict was later overturned and he was found guilty.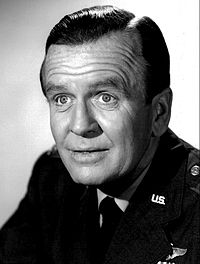 1910 – William Henry Hayden Rorke (d.1987) was an American actor best known for playing Col. Dr. Alfred E. Bellows on the 1960s American sitcom I Dream of Jeannie.
Rorke was born in Brooklyn, New York in 1910. He was the son of screen and stage actress Margaret Rorke (née Hayden), and he took his stage forename from her maiden name.
He attended Brooklyn Preparatory School, a Jesuit school, where he served as president of the Dramatics Society and the Student Government and a member of the Omega Gamma Delta Fraternity. He continued his education at the American Academy of Dramatic Arts and began his stage career in the 1930s with the Hampden Theatrical Company. During World War II, he enlisted in the army, where he made his film debut in the musical This is the Army starring Ronald Reagan, for which he was uncredited as the stage manager and as a soldier in the background.
Rorke was best known for his role as Dr. Bellows, the NASA medical officer in the television sitcom, I Dream of Jeannie. Bellows was constantly trying to figure out why Tony Nelson (Larry Hagman), an astronaut under Bellows' supervision, often behaves strangely, and to decipher the madcap antics, but he never figures out what is actually going on. Bellows usually winds up making himself look like a fool in front of his own superiors. Rorke's last film was reprising his role in the television reunion movie, I Dream of Jeannie... Fifteen Years Later (1985).
Rorke was "unashamedly gay", as Jeannie co-star Barbara Eden stated in her 2011 biography Jeannie Out of the Bottle. She commented that Rorke "and his partner, Justus Addiss, lived together for many years in Studio City, along with their menagerie of dogs." He and Addiss would often invite the cast over for parties.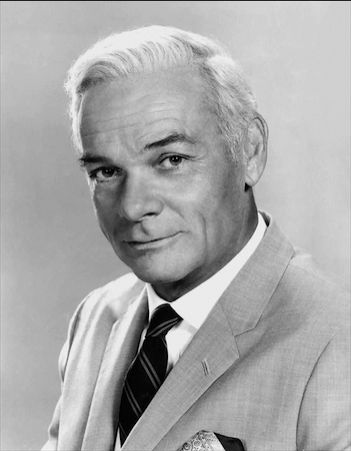 1918 – James Daly (d.1978) was an American theater, film, and television actor, who is perhaps best known for his role as Paul Lochner in the hospital drama series Medical Center, in which he played Chad Everett's superior.
Daly was born in Wisconsin Rapids in Wood County in central Wisconsin, to Dorothy Ethelbert (Hogan) Mullen, who later worked for the Central Intelligence Agency, and Percifer Charles Daly, a fuel merchant. During the 1930s, Daly studied drama and acted in shows before he worked for the armed services, and served with the United States Navy as World War II ended.
Daly was a music major at the University of Wisconsin, a drama major at Iowa State University, and attended Carroll College before receiving a degree from Cornell College in Mount Vernon, Iowa.[3] Cornell College later presented him with an honorary Doctor of Fine Arts degree.
Daly was an accomplished stage actor, starting out in 1946 as Gary Merrill's understudy in Born Yesterday. His starring roles on Broadway included Archibald MacLeish's Pulitzer Prize- winning J.B. and Tennessee Williams' Period of Adjustment.
Between 1953 and 1955, Daly appeared in the TV series Foreign Intrigue. He guest-starred on many television series, including Appointment with Adventure (two episodes), Breaking Point, Mission: Impossible, The Twilight Zone ("A Stop at Willoughby"), The Tenderfoot (1964) for Walt Disney's Wonderful World of Color, The Road West (1966 episode "The Gunfighter"), Custer, Gunsmoke, Combat!, The Fugitive, The Virginian, and Twelve O'Clock High. He portrayed Mr. Flint (an apparently immortal human) in the Star Trek episode "Requiem for Methuselah" (1969).
In 1958, Daly signed a contract with the R.J. Reynolds Tobacco Company to do television commercials for Camel cigarettes. He served as the Camel representative for seven years, being flown by Reynolds throughout the United States to be filmed smoking a Camel cigarette at various locations.
According to his son Tim Daly during an interview on CBS News Sunday Morning, James Daly came out to Tim as gay a decade after divorcing his wife Hope. His struggle to come to terms with his sexual orientation nearly put a rift between him and his family. As homosexuality was still considered a mental illness until the early 1970s, he and his wife tried and failed at "curing" him. After their divorce, Daly decided to limit his contact with his children out of fear that they would end up mentally ill themselves.
Two of Daly's children, Tyne Daly and Tim Daly, and his granddaughter, Kathryne Dora Brown, and grandson, Sam Daly, are actors. Tyne appeared on Daly's TV series, Foreign Intrigue, as a child. The elder Daly and his daughter both guest-starred separately in the original Mission: Impossible TV series. Tim appeared as a child with his father in Henrik Ibsen's play, An Enemy of the People. Daly had two other children: daughters, Mary Glynn and Pegeen Michael.
Daly died on July 3, 1978, of heart failure in Nyack, New York, two years after Medical Center ended, and while he was preparing to star in the play Equus in Tarrytown, New York. His ashes were sprinkled into the Atlantic Ocean.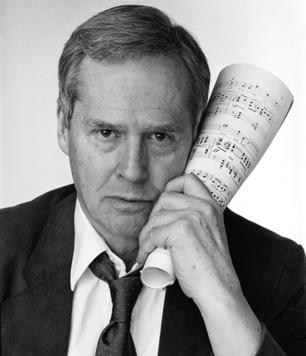 1923 – The American composer Ned Rorem, American composer, was born today. He is most well-known and praised for his song settings. He was born in Richmond, Indiana and received his early education in Chicago. He later travelled in Europe and North Africa.
During the time he lived in Morocco and Paris (1949-57), his song texts came from several languages. An avid diarist, in 1969 he published his Paris Diary, which, with his later diaries, has brought him some degree of notoriety, as he is honest about his and others' sexuality, describing his relationships with Leonard Bernstein, Noël Coward, Samuel Barber, and Virgil Thomson, and outing at least a few people.
Rorem has written extensively about music as well. These essays are collected in anthologies such as "Setting the Tone", "Music From the Inside Out", and "Music and People". His music prose is much admired, not least for its barbed observations about prominent musicians such as Pierre Boulez.

1937 – Mattachine Society founder Harry Hay's former lover Stanley Haggart wrote to him after marrying a woman in an attempt to change his sexuality, "To think it had to take a marriage with its wedding night experiences to show me where my real affinity lies. Every cell in me screamed out in protest at my desecration of my body. At that time I knew that I belonged to you and you to me."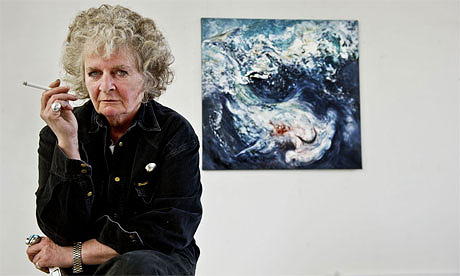 1945 – Maggi Hambling is a British contemporary painter and sculptor. Perhaps her best-known public works are a sculpture for Oscar Wilde in central London and Scallop, a 4-metre-high steel sculpture on Aldeburgh beach dedicated to Benjamin Britten. Both works have attracted a great degree of controversy.
Hambling is openly lesbian and her choice of subjects for portraits over the years has included many other openly gay people, such as Derek Jarman, George Melly, Stephen Fry and Quentin Crisp.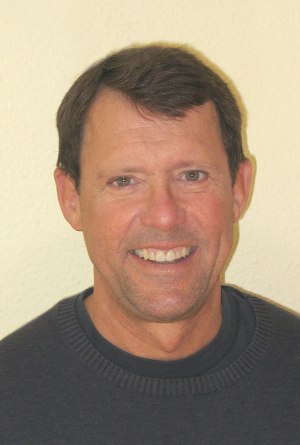 1951 – Jeré M. Fishback, author, is a Florida native, a former journalist, news editor and trial attorney. he is a graduate of the College of Journalism at University of Florida, and the Florida State University College of Law. He lives on Florida's Gulf Coast, on a barrier island west of Tampa, with his partner, Greg.
He began writing fiction during 2003, after he retired. He writes novels, novellas and short fiction. He has also written a memoir piece titled
Hydrangeas
. It chronicles a period in his childhood, when he lived with his grandparents.
His first short story was published in a literary review called Sabal. He attended a writer's conference at Eckerd College in St. Petersburg, Florida, and his story, titled Crawford Creek, won the "best of" conference award in the short story category. He also published a story titled Boy From Red Bluff in SoMa Literary Review, a San Francisco-based, online publication.
During April 2009 the Prizm Division of Torquere Press published his novel, Josef Jaeger, set in the early days of Nazi Germany. This is a 100,000 word book aimed at Young Adult readers, but it's suitable for mature readers as well.
Josef Jaeger, the title character, turns thirteen when Adolf Hitler is appointed Germany's new Chancellor. When his mother dies, Josef is sent to Munich to live with his uncle, Ernst Röhm, the openly-homosexual chief of the Nazi brown shirts. Josef thinks he's found a father-figure in his uncle and a mentor in his uncle's lover, streetwise Rudy, and when Roöhm's political connections land Josef a role in a propaganda movie, Josef's sure he's found the life he's always wanted. But while living in Berlin during the film's production, Josef falls in love with a Jewish boy, David, and Josef begins questioning his uncle's beliefs.
In addition to the above, Jeré publishes erotica pieces — short fiction and novels — under a pseudonym. He does this because he does not want the children in hs family, or his friends' kids, finding this material when they Google Uncle Jeré's name on the Internet. He has published erotic short fiction in over two dozen anthologies. He has also published three, single-author anthologies, and five novels, under his pseudonym.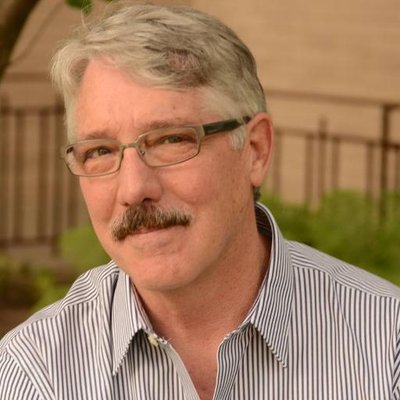 1951 – Michael Rupert, born in Denver, Colorado, is an American actor, singer, director and composer. Rupert originated the role of "Marvin" in the William Finn musicals March of the Falsettos and Falsettoland.
Rupert made his Broadway debut in 1968 in Kander and Ebb's The Happy Time as the young Bibi Bonnard, which earned him his first Tony Award nomination, for Featured Actor in a Musical. He returned to California after The Happy Time, and appeared in local theater while in high school.
In 1974, Rupert returned to Broadway as a replacement in the role of Pippin. In 1981, he appeared on Broadway in Shakespeare's Cabaret. He then created the role of Marvin in two William Finn musicals, March of the Falsettos (1981) at the Off-Broadway Playwrights Horizons and Falsettoland (1991). In 1986 he appeared as Oscar in the Broadway revival of Sweet Charity,[8] for which he won the 1986 Tony Award for Best Performance by a Featured Actor in a Musical.
His television credits include guest roles on series such as My Three Sons, The Waltons, Marcus Welby, M.D. and its legal spin-off Owen Marshall: Counselor at Law, Emergency! and The Partridge Family.
In addition to acting, Rupert has directed several plays and musicals.
Rupert lives in New York City with his life partner, Will Chafin.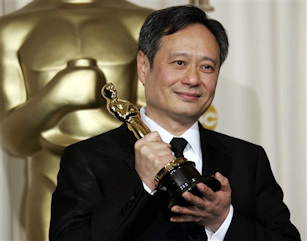 1954 – Ang Lee, the Oscar-winning Taiwanese-born director was born today. Lee decided to take on a small-budget, low-profile independent film based on Annie Proulx's Pulitzer Prize-finalist short story originally published in The New Yorker, Brokeback Mountain. In a 2005 article by Robert K. Elder, Lee was quoted as saying, "What do I know about Gay ranch hands in Wyoming?" In spite of the 'straight' director's removal from the subject at hand, Brokeback Mountain showcased Lee's skills in probing depths of the human heart.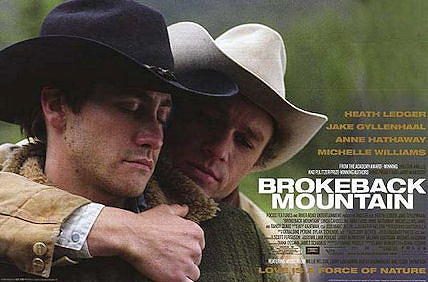 The 2005 movie about the forbidden love between two Wyoming cowboys immediately caught public attention and initiated intense debates. The film was critically acclaimed at major international film festivals and won Lee numerous Best Director and Best Film awards worldwide. In addition, "Brokeback" became a cultural phenomenon and a box office hit. "Brokeback" was nominated for a leading eight Oscars and was the frontrunner for Best Picture heading into the March 5 ceremony, but lost out to Crash, a story about race relations in Los Angeles, in a controversial upset. There was speculation that the film's depiction of homosexuality might have been the reason for that upset, while others speculate that Crash was simply a better movie. Lee said he was disappointed that his film did not win Best Picture, but was honored to win Best Director, becoming the first Asian to ever win the award.
If you're a fan of Brokeback but don't know Ang Lee's other work, we'd recommend his brilliant and touching 1993 film "Wedding Banquet." The film about an interracial Gay couple and the meeting of cultures is a treasure.
He also managed to successfully film Life of Pi, the claustophobic story of a castaway boy and a Bengal tiger togetther adrift in a lifeboat - in widescreen 3D, yet!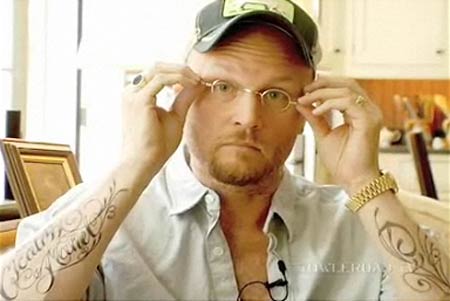 1965
– Today's the birthday of
Augusten Burroughs
, the American novelist known for his
New York Times
bestselling memoir
Running with Scissors
(2002), which spawned a feature film of the same name. Burroughs is the son of poet and writer
Margaret Robison
and the late
John G. Robison
, head of the philosophy department at the University of Massachusetts Amherst. His mother sent him to live with her psychiatrist's family in western Massachuetts.
Some of his childhood experiences were chronicled in Running with Scissors; the book spurred a June 2005 lawsuit in which the Turcotte family of Cambridge, Mass., whom Burroughs had disguised and renamed the "Finch" family in the book, claimed that various family members - particularly the deceased Dr. Rodolph Turcotte, Burroughs' former legal guardian - were defamed by the book's portrayal of the eccentric Finch family. The family recently settled with Sony over the film adaptation, which was written and directed by Ryan Murphy and stars Joseph Cross as Burroughs. In August, 2007, the Turcotte family settled with Burroughs, who emerged victorious, being required only to make trivial word changes in the memoir's front matter.
Burroughs lives in New York City, and Amherst, Mass., with his partner of many years, Dennis Pilsits, and their French bulldogs, Bentley and The Cow.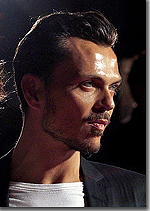 1971 – Matthew Williamson is an English fashion designer.
Williamson is openly gay. He counts celebrities such as Cat Deeley, Sienna Miller, Kelis, Jade Jagger and Plum Sykes amongst his friends, but has often been criticised by others in the fashion industry for using them to promote his designs.
He was born in Manchester, England, and studied in Manchester at Loreto College until he was 17. He then moved to London to attend school at Central Saint Martin's College of Art and Design, graduating in 1994.
His eponymous fashion house was founded in February 1997. That same year, Williamson debuted his collection 'Electric Angels' at London Fashion Week. His collections were displayed during New York Fashion week in 2002. His store at 28 Bruton Street, in Mayfair, London, followed in 2004.
In 2005, he launched his own perfume range; the following year he was appointed Creative Director at Emilio Pucci. In 2007, a runway show of his designs was incorporated into the video for Prince's song "Chelsea Rodgers" from his Planet Earth album. In 2007, the Design Museum, London, hosted a restrospective of his work entitled "Matthew Williamson – 10 years in Fashion".
In 2008, Williamson was awarded the "Red Carpet Designer" accolade at the British Fashion Awards where he has also received three nominations for Designer of the Year. In September 2008 Matthew Williamson returned to London full-time to focus fully on his own label's forthcoming ventures and expansion. He made a guest appearance on season 7 of Project Runway. The episode aired on 28 January 2010.
In October 2010 it was announced that Matthew Williamson signed a new licensing deal with MBFG. The deal began a new line – Muse by Matthew Williamson.
His collections are shown twice a year during New York Fashion Week, and they often have an Indian influence, perhaps related to the time Williamson spent working in India for the clothing store Monsoon.


1977 – Two thousand people demonstrate in downtown Montreal to protest the October 22 "Truxx" bar raids. Police attack the demonstrators with motorcycles and billy-clubs and made further arrests.


1978 – Former Winnipeg Free Press publisher Richard Malone pleads guilty to charges of buggery and obstructing justice. He is given a one-year sentence, following "juvenile sex ring" investigation in February 1979.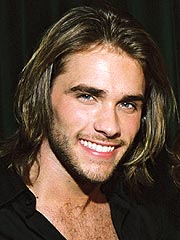 1983
–
Josh Strickland
is an American singer and actor from Charleston, South Carolina. Strickland appeared on season 2 of Fox TV's
American Idol
.
He starred as Tarzan in Disney's production of Tarzan on Broadway at the Richard Rodgers Theatre. The production's run ended after some 14 months and Strickland performed the final show along with the rest of the original cast.
In 2009, Strickland became an original cast member of Peepshow in Las Vegas, and is currently still in the cast. He befriended his costar Holly Madison and could be seen regularly in her television reality show Holly's World.
Josh said of his coming out to The Advocate :
I was really tired of people making up their own answers. I'd rather just put it to rest and be myself. Nowadays it really doesn't even matter. You see people coming out all the time, and it makes them stronger and happier. I didn't want to be one of those souls struggling every day to fight who I am. I'm 10 times better just by being out and open about it. It makes my life so much happier. I have no regrets about anything.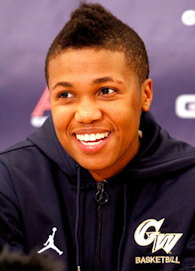 1989
–
Kye Allums
, a female-to-male trans man, is the first openly transgender athlete to play NCAA Division I college basketball. Allums was a star shooting guard on the George Washington University (GWU) women's basketball team. He is now a trans advocate, public speaker, and mentor to LGBT youth.
Born Kyler Kelcian Allums in Daytona Beach, Florida, he was the oldest of four children. Nicknamed Kay-Kay, Allums was a self-described tomboy, who identifed as male from childhood. "I've always felt most comfortable dressing like a boy, but my mom would take all of my clothes and force me to wear girl clothes," he says. Allums would put boys' clothes in his backpack and change before going to school, then change back before he got home. He says it was the only way he could go to school.
Allums received a basketball scholarship to GWU. In his freshman year, he played in 11 games for the Colonials and missed the final 20 due to injury. As a sophomore, he started 20 of 26 games.
That same year, Allums began to distance himself from Kay-Kay and opened up to some of his teammates. "I do not like being called a girl. I'm a guy in a girl's body," he said. Thereafter, he told his head coach Mike Bozeman. Allums says his teammates, coach and family have all been supportive.
Allums was advised not to begin taking male hormones or undergo gender reassignment surgery while remaining on the women's team. If he did, he would risk losing his scholarship and ending his college basketball career. Allums says he's undecided about when he will continue his transition.
In 2011, Allums began telling his story at speaking engagements and other forums. "It meant a lot to me to help and affect others in a positive way," he says about sharing his experience with young people struggling with similar issues.


Relocated 2021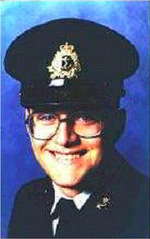 1989 – Simon Thwaites a sailor in the Canadian Armed Forces (b.1962) is ousted from the Canadian Navy for being HIV+.
Simon Thwaites was born In Portsmouth, England. At the age of 13, his family immigrated to Canada. He now resides in Halifax, Nova Scotia.
Simon had served with the Canadian Armed Forces for approximately nine and a half years from June 1980 to 23 October 1989, when he was medically discharged from the CAF for being HIV positive. At the time of his discharge, Simon operated large weapons and electronic surveillance equipment on a variety of warships.
In 1986, Simon had discovered that he was HIV-positive. From May 1986 until November 1987 the progression of his disease was uneventful, yet in the fall of 1986 he was removed from his final qualifying course to become a full Master Corporal and at the same time his security clearance was downgraded. It was only as a result of a tribunal hearing in 1992 that he discovered that this removal was a result of his sexual orientation and not his HIV positive status.
In late October and during November of 1987, he began developing symptoms of HIV, including night sweats and a reduced T-cell count. In March 1988, military doctors conducted a "paper" medical assessment, at which time his medical category was downgraded. As a result, in November 1988 the CAF decided to release Simon, effective 23 October 1989.
In June 1993, after a lengthy inquiry, a human rights tribunal upheld Simon's complaint. It found that the CAF had an obligation to properly assess the risks involved in retaining Simon, including the risks of his going to sea, far from hospital facilities. The military was also required to consider various options other than outright release, such as transferring him to another military occupation.
The Tribunal held that the military had discriminated against Simon as a result of his disability. It held that the military failed in its legal duty to accommodate Simon's disability and to individually assess his capabilities in the context of the risk that he potentially posed to himself and others. It also held that the increased risk posed by retaining a disabled person in the Forces had to be more than a minimal risk before the Forces could justify outright dismissal.
As part of its award, the Tribunal ordered the military to pay back wages as well as some future amounts that would have been owing to Simon had he been retained in the CAF. The Tribunal awarded the maximum amount possible for hurt feelings and its total compensation totalled more than $160,000. It also awarded his legal and actuarial expenses.
The military appealed this decision. It also applied to the Federal Court for an interim order allowing it to withhold payment to Simon pending the outcome of the appeal. In September 1993, the Federal Court refused to grant the interim order, saying that Simon "should be allowed to live his remaining days in dignity." In March 1994, the Federal Court dismissed the military's appeal in its entirety.
Simon has over the years has walked his own path. Constantly volunteering with AIDS organizations and being there for people as they died doing Palliative care, and surviving the horrendous early years of AIDS had a profound effect on ones view of the world.
In 2009 after six years of study he became an openly gay-minister as a Reverend of the Spiritualist Church. With the help of his friends he has started up a new church called Angel Hall which welcomes all.

1993 – In Helena, Montana, the state supreme court ruled that transvestitism is not a sufficient reason to deny a father joint custody of his 3-year old child.

OCTOBER 24 →
[{(o)}]|[{(o)}]|[{(o)}]|[{(o)}]| [{(o)}]|[{(o)}]