August 8
[{(o)}]|[{(o)}]|[{(o)}]|[{(o)}]| [{(o)}]|[{(o)}]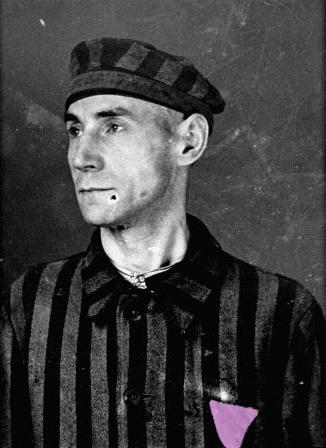 1895 – August Pfeiffer, a servant. was born, in Weferlingen, Germany, and was arrested during the Holocaust for being homosexual under Paragraph 175.
He arrived at Auschwitz on November 1, 1941, and died there December 28, 1941.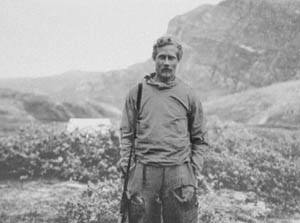 1903 – Count Eigil Knuth (d.1996) was a Danish explorer, archaeologist, sculptor and writer. He is referred to as the Nestor ("elder statesman") of Danish polar explorers. His archaeological investigations were made in Peary Land and adjacent areas of High Arctic Greenland. Knuth was made a Knight of the Dannebrog.
Knuth was born in Klampenborg, Denmark (near Copenhagen). His hero was the Norwegian explorer
Fridtjof Nansen
who, in 1888, was the first to cross the Greenland icecap; the trip was financed by Knuth's maternal grandfather State Councillor
Augustinus Gamel
. Gamel's birth gift to his grandson was a present Gamel had received from Nansen: the compass Nansen carried on his Greenland icecap expedition.
Knuth studied building technology at Royal Danish Academy of Fine Arts, and then woodcarving at Val Gardena in Italy between 1926 and 1928. He published his first book, on the subject of philosophy, in 1927, revealing an affinity with the Danish philosopher Søren Kierkegaard. In 1932, Knuth graduated as a gymnastics teacher from Ollerup Physical Training College in Denmark, having studied under Niels Bukh (the Nazi gym coach who almost became the first gay Olympian).
Knuth first trip to Greenland occurred in 1932 accompanying Dr. Aage Roussel from the National Museum of Denmark on an archaeological dig to excavate old Norse sites on West Greenland's coast. Knuth spent the next two years as an art critic for the Copenhagen newspaper Dagens Nyheder.
Assisting Dr. Roussell and Dr. Poul Nørlund during the summer of 1934, Knuth excavated old Norse ruins at Igaliko. In 1935, Dr. Helge Larsen, Ebbe Munck, and Knuth, as archaeologist, assisted on the Augustine Courtauld Expedition to East Greenland, during which Gunbjrns Fjeld, Greenland's highest mountain, was climbed.
The following summer, in 1936, Knuth, Robert Gessain, and Michel Perez participated in the French Trans-Greenland Expedition under Paul-Emile Victor, crossing the Greenland inlandsis (ice cap), starting at Christianshåb in the west, and ending at Tasiilaq/Angmagsalik, an Inuit settlement in the east. It was here that Knuth worked as a sculptor, producing a notable series of busts of the local Inuit.
Knuth financed the bulk of his next expedition in 1838-9 arriving in Greenland with his co-leader and friend, Ebbe Munck, on 19 June 1938. The crew consisietd of six more men, including the botanist Paul Gelting. It was the first Danish Greenland expedition to make use of an airplane, a de Havilland Tiger Moth. With the start of war, Knuth could not return to Greenland as planned, instead, becoming an announcer for Denmark Radio in the Danish resistance movement.
During the period of 1948—50, Knuth was back in Greenland and made several discoveries, including a large tool collection of the Thule culture and tool fragments of the Dorset culture. His most important contribution, however, was the first identification and demonstration of Independence I culture and Independence II culture, immigration waves of Paleo-Eskimo, spread apart by almost 3000 years. He named the cultures "Independence" after the Independence Fjord located in Peary Land.
Knuth's Danish Peary Land Expeditions ended in 1995 with his last visit to Brønlundhus at Brønlund Fjord which served for almost 50 years as his Peary Land expedition headquarters. He died in Copenhagen the following year and he is buried at Bispebjerg Cemetery.
With the sexual revolution of the 1960s homosexuality became more acceptable. In his older years Eigil said he wished he had come out publicly as a young man before the sexual revolution had happened. But, as many of his obituaries remarked, Eigil had a life-long partner – Greenland.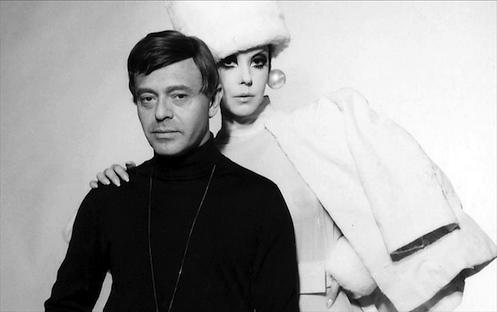 1922 – Rudi Gernreich (d.1985) was an Austrian-American designer and early gay activist. Gernreich was born in Austria in 1922. He and his mother fled Hitler's growing power by emigrating to the US following the Anschluss of 1938. After studying art and a brief stint as a professional dancer, Gernreich began working in the fashion industry in the 1950s. While he achieved modest success, it was not until the swinging 1960s that his natural avant-garde tendencies were able to surface.
During the 1950s Gernreich made his mark in the fashion world by designing the first unstructured women's swimsuit, a form-fitting one-piece with no wire or other supports. In 1964 he one-upped himself with the topless bathing suit. Basically a classic one-piece women's swimsuit, Gernreich cropped it just above the waist and supported it with a V-shaped pair of thin, over-the-shoulder straps, thus exposing the breasts on either side.
Initially a purely artistic statement devised in response to both his own and rival Italian designer Pucci's predictions about the future of womenswear, the design became an unexpected commercial hit and international scandal. It took the exposure of female flesh pioneered by Mary Quant's mini-skirt to the next logical step and became a couture emblem of the 1960s sexual revolution.
Gernreich immediately followed up the success of his topless bathing suit with a more practical and permanent innovation: the no-bra bra. Instead of using rigid supports and padding, Gernreich conceived a soft, minimal skintone bra that went along with the often unstructured styles of the time, as well as with the many sheer fabrics and plunging necklines. Variations on this design are taken for granted as basic lingerie more than thirty years later.
Among Gernreich's other innovations was the use of cut-outs. In both swimwear and other designs he utilised provocative and erotic cut-out areas in the side, back, front, and elsewhere. Similarly, he sometimes used transparent plastics for the same effect, and was among a group of 1960s designers responsible for the integration of plastics and other new materials into clothing. Like many others in the 1960s, Gernreich exploited brilliant new colours and psychedelic patterns sometimes inspired by Op Art and other 1960s trends.
In the 1970s, Gernreich again became a controversial pioneer, this time for his exploration of unisex fashion, which he carried to an extreme by using identical clothing on totally hairless male and female models. In 1974 he designed what were - arguably - the prototypes of the thong swimsuits that became famous years later.
Ultimately, Gernreich was one of the great modernists of fashion design, always thinking about the future and making his clothes consciously futuristic both technically and stylistically.
Gernreich designed the Moonbase Alpha uniforms on the television series Space: 1999.
In some ways Gernreich was ahead of his time in his attitude about his homosexuality as well. On the one hand, he had to remain relatively closeted in accordance with the customs of the time. On the other hand, he never seemed to consider it much of an issue in the first place. Paradoxically, however, after his death it was revealed that Gernreich was actually a founding member of the Mattachine Society in the early 1950s.
Gernreich's participation in the pioneering homophile gay rights group was likely caused by his year-long relationship with radical activist Harry Hay in 1950-1951. He left the group when Hay did in 1953.
Gernreich's association with the Mattachine Society was kept quiet by Hay until the designer's death. However, the posthumous establishment of an endowment at the American Civil Liberties Union by the estates of Gernreich and his life-partner Oreste Pucciani, a Professor of French at UCLA, for the purpose of education and litigation in the area of gay civil rights, suggests an underlying political commitment to change that is equivalent to his more public innovations in fashion.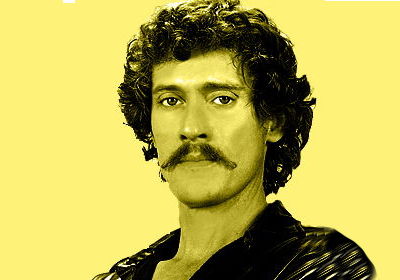 1944 – John Holmes (d.1988), American porn star, , also known as John C. Holmes or Johnny Wadd (after the lead character in a series of related films), was one of the most famous male adult film stars of all time, appearing in about 2,500 adult loops, stag films, and porno feature movies in the 1970s and 1980s, including at least one gay feature film and a handful of gay loops.
Holmes dropped out of high school and enlisted in the Army at age 16. He spent three years in West Germany in the Signal Corps. Upon his honorable discharge, Holmes moved to Los Angeles, where he worked in a variety of jobs, including selling goods door-to-door before graduating to porn flicks.
With the success of Deep Throat (1972), Behind the Green Door (1972), and The Devil in Miss Jones (1973), porn became chic, although its legality was still hotly contested. Holmes was arrested during this time for pimping and pandering, but he avoided prison time by becoming an informant for the LAPD. Using his status as an informer, it is alleged Holmes systematically had his competition in the porn industry arrested, although there is no substantiated evidence to support the claim that anyone in the adult industry was arrested as a result of Holmes' efforts.
By 1978, Holmes was reputed to be earning as much as $3,000 a day as a porn actor. He starred at a time when personality could compensate for a lack of other aesthetic characteristics, and a certain amount of acting ability was still demanded of porn stars.
By the late 1970s, his use of cocaine and freebasing was becoming a serious problem. Professionally, it affected his ability to maintain an erection, as is apparent from his flaccid performance in the 1980 film Insatiable. To support himself and his drug habit, Holmes ventured into crime, selling drugs for gangs, prostituting himself to both men and women, and committing credit card fraud and petty theft. In 1976, he met a 16-year-old girl who became his girlfriend. After Holmes fell on hard times, he prostituted both her and himself, as well as beating her in public.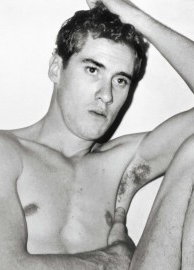 An early pic
(Click to see all)
His performances included at least one homosexual feature film, The Private Pleasures of John C. Holmes, and a handful of gay loops. All of the male stars of Private Pleasures, including Holmes, eventually succumbed to AIDS.
Of course, his greatest claim to fame was his exceptionally large penis, which was heavily promoted as being the longest, thickest, and hardest in the porn industry; however, its exact dimensions are unknown. It was detailed, by Holmes himself, in an interview in "Screw" magazine to be 16.5 inches (41.66 centimeters).
Holmes also attracted notoriety for his involvement in the Wonderland murders in 1981, and for his death from complications caused by HIV-AIDS.
Holmes was the subject of several books, a lengthy essay in Rolling Stone, two feature length documentaries, and was the inspiration for two Hollywood movies Boogie Nights and Wonderland.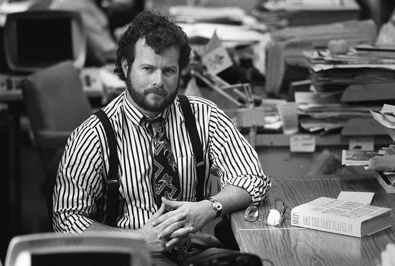 1951 – Randy Shilts (d.1994) was a highly acclaimed, pioneering gay American journalist and author. He worked as a reporter for both The Advocate and the San Francisco Chronicle, as well as for San Francisco Bay Area television stations.
Born in Davenport, Iowa, he was educated at the University of Oregon, where he received a B.S. in 1975. After a stint with the gay news magazine The Advocate, he worked as a correspondent for several San Francisco television stations and newspapers.
By the time of his death from AIDS on February 17, 1994, he had become by far the most successful openly gay journalist in the country, an astute interpreter of the various issues affecting American gay men and lesbians, especially gay and lesbian politics, the AIDS epidemic, and discrimination in the military, the subjects of his three highly acclaimed books.
Shilts's first book, The Mayor of Castro Street: The Life and Times of Harvey Milk (1982), is a biography of the first openly gay elected official in the country, the charismatic San Francisco Supervisor, who was assassinated in 1978 and became a martyr for the burgeoning gay rights movement.
As the title indicates, the book is a history of a turbulent era as well as a chronicle of a particular life. Shilts tells the story of how San Francisco became the vortex of the national gay rights movement and how Milk came to personify the aspirations of a diverse constituency. The book provides fascinating accounts of the various political campaigns waged by Milk, including the successful struggle to defeat a statewide initiative that would have banned gay men and lesbians from teaching school in California; and recounts the aftermath of Milk's murder, including the trial of his assassin, Dan White, and the riots that flared after White's so-called Twinkie defence allowed him to escape conviction for first-degree murder.
In And the Band Played on: Politics, People, and the AIDS Epidemic (1987), Shilts tells the fascinating, depressing, and terrifying story of the emergence of the disease that decimated gay communities throughout the country as it spread almost unchecked for the first five years after its appearance. Seeking to explain why American medical and political institutions did so little for so long, Shilts documents the petty bickerings, territorialism, scientific rivalries, and failures of political vision that exacerbated the crisis, even as he also chronicles the heroism of individuals who struggled mightily to contain it.
Shilts's final book is another massive work that combines history and investigative journalism, Conduct Unbecoming: Gay and Lesbians in the U.S. Military: Vietnam to the Persian Gulf (1993). Influenced by Allan Bérubé's account of gays in World War II, Coming Out Under Fire (1990), Conduct Unbecoming brilliantly uncovers the scandalous mistreatment suffered by gay men and lesbians in the military.

While documenting the fact that many of the most celebrated American soldiers have been gay, the book also traces the development of a gay subculture within the ranks. Like Shilts's other two books, Conduct Unbecoming focuses on the stories of a host of individuals.
These stories, many of which are as compelling as suspense fiction, function to humanise and render personal what remains an important public issue. Perhaps Shilts's greatest achievement as a writer was that he brought novelistic skills to the practice of journalism. All three of his books are distinguished by compelling narratives and vividly detailed character portrayals.
Shilts refused to be tested for HIV until he had completed the writing of And the Band Played On, concerned that the test result, whatever it might be, would interfere with his objectivity as a writer. He was finally found to be HIV positive in March 1987. Although he took AZT for several years, he did not publicly disclose his AIDS diagnosis until shortly before he died. Despite being effectively homebound and on oxygen, he was able to attend the Los Angeles screening of the HBO film version of And the Band Played On in August 1993.
Shilts died, aged 42, at his ten-acre ranch in Guerneville, Sonoma County, California, being survived by his partner, Barry Barbieri. His brother Gary had conducted a commitment service for the couple the previous year.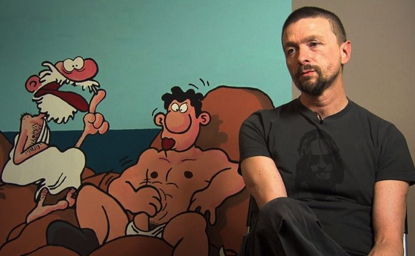 1960 – Today's the birthday of Ralf König, the award-winning German comic book creator . In 1979, he came out as a gay man, and about this time he created short comics stories that appeared in the Munich underground magazine Zomix and the gay periodical Rosa Flieder. In 1981, his early collected comics were published by the gay publishing house Verlag rosa Winkel as SchwulComix (GayComix). In 1987, he wrote The Killer Condom (Kondom des Grauens), his first comic with a continuous story, which was later produced as a movie.
In the German-speaking world, König's comics have a vast gay fan base. Despite initial skepticism about the prospect of a broader audience (due to his works' frequent setting within the gay milieu), his comics have achieved considerable popularity among heterosexual readers as well. A few of his comics have been adapted into films, and several have translated into other languages. By 2008, his total publications exceeded 5 million copies.
König's stories are drawn in an expressive cartoon style. Consistently written with humour, they occasionally deal with serious themes such as the tension between sexual freedom and the risk of AIDS infection. His work has repeatedly portrayed daily routines of gay life, often based on personal experiences of himself and his friends.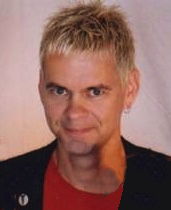 1961 – Chris Freeman, born in Seattle, Washington,is an American bassist. best known as a member of the all-gay band Pansy Division, which was founded by Freeman and Jon Ginoli in 1991. Pansy Division is known as one of the founding examples of the queercore genre of punk rock. He is openly gay.
Freeman is also a writer for various magazines and publications including Frontiers Magazine. He has starred, with Pansy Division, in the 1997 film Queercore: A Punk-U-Mentary by Scott Treleaven; as an actor, he appeared in the 2002 film Luster, by Everett Lewis; and most recently in the 2008 documentary film Pansy Division: Life In a Gay Rock Band, directed by Michael Carmona.


Added 2021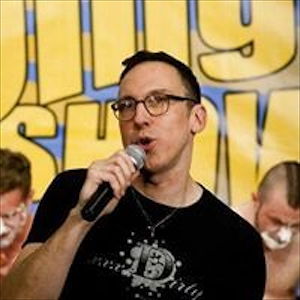 1966 – Daniel Nardicio, born in Cleveland, Ohio, is an American radio personality, Nightlife promoter, entrepreneur, and creator of the social network Dlist.com, and has often been referred to by the media as the "Gay Howard Stern." He has earned substantial notoriety for his extensive nightclub, radio, online TV, and social media work. He is one of NYC's most prominent party promoters. In 2004, Time Out NY named him one of the 50 reasons to love New York and 2006 HX Magazine gave him "The Spirit of New York" award.
Nardicio was born into a working class Italian American family. His mother was alcoholic and schizophrenic, and he spent many childhood years in orphanages and foster homes. He left his final foster home at 17 and bounced around as an actor between San Francisco, Berlin (where he worked as an Opera singer and principal actor at the esteemed Bregenz Festspiele for two seasons) before settling in New York City with his then best friend, cabaret singer Justin Vivian Bond.
In 2002, Daniel opened the now notorious Slide Bar on the Bowery, making it into one of NYC's top ten gay destinations . At this time, he commenced work on various social media sites, including originating what would eventually become Dlist.com (from "Daniel's List" his original promotional email list).
In 2008 Daniel was brought on to the defunct Playgirl magazine. His first idea was to convince Sarah Palin's daughter's babydaddy Levi Johnston into posing, which resulted in such a media frenzy that the magazine was brought back into print and is now still in print and profitable today.
Daniel was the very first American to produce official Europride events at Europride Warsaw in 2010. He brought over transsexual singer Amanda Lepore, Lady Bunny, Whitney Biennial artist Julie Atlas Muz and a party with Boy George DJ-ing. The events were disastrous. Nardicio was quoted saying "The homophobia in Poland was palpable- it was absolute chaos".
Daniel currently resides in Williamsburg, Brooklyn, with his boyfriend (and former Playgirl model) Chris (Gogo) Harder.

1973 – The American Bar Association passes a resolution urging the repeal of sodomy laws.

1978 – On this date the International Lesbian And Gay Association (ILGA) was formed at the Campaign for Homosexual Equality conference in Coventry, England (UK), at a meeting attended by 30 men representing 17 organisations from 14 countries. It changed its name to the International Lesbian and Gay Association (ILGA) in 1986. ILGA is now an international organization bringing together more than 750 LGBTI groups from around the world. It continues to be active in campaigning for LGBT rights on the international human rights and civil rights scene and regularly petitions the United Nations and governments. ILGA is represented in over 110 countries across the world. ILGA is accredited by the United Nations and has been granted Ecosoc consultative status.
The Coventry conference also called upon Amnesty International (AI) to take up the issue of persecution of lesbians and gays. After a campaign that lasted 13 years AI in 1991 made the human rights of lesbians and gays part of its mandate and today is a passionate advocate for LGBT rights on the international level.


1980 – On this date the General Council of the United Church Of Canada, the largest Protestant denomination in country, meeting in Halifax, gives approval to "In God's Image... Male and Female," a study document which advocated acceptance of Gays and Lesbians into ministry and which says premarital and extramarital sex are acceptable under certain circumstances. This was 29 years ago. In the United States there are only two denominations that take that position. And they are far from being the largest. This is a good example of the theological and cultural groundwork that was laid for the advancements on GLBT rights that Canada now excels at.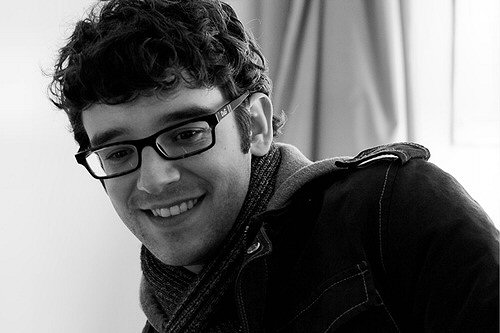 1980 – Michael Urie is an American actor, television producer and director, best known for his portrayal of Marc St. James on the ABC dramedy series Ugly Betty.
The character of "Marc St. James" on Ugly Betty was not initially intended as recurring; thus Urie was billed in the credits as a guest star. As originally conceived, Wilhelmina Slater was to have a different assistant in each episode. However, Vanessa Williams loved their chemistry, and Michael was signed on as a full time regular
Urie has also started his own website for videoblogging and live chats. In June 2009 Urie referred to himself as "a member of the LGBT community" on his website. In an interview with The Advocate in 2010 he said that he was in a relationship with a man and identifies as "queer". He said it never felt wrong when he was with women previously.
Urie originated the role of Rudi Gernreich (See above) in the 2009 off-Broadway play The Temperamentals, about the foundation of the early LGBT rights organization the Mattachine Society.
On February 16, 2012, it was revealed that Urie landed one of the leads in CBS' half-hour pilot Partners. The multicamera comedy, from Will & Grace creators Max Mutchick and David Kohan, centers on lifelong friends and business partners — one straight and one gay. Guess which one is played by Urie!
In April 2015, Urie became the host of Cocktails & Classics on Logo TV, in which he and panels of celebrity friends watch and comment on classic movies while imbibing cocktails named or made for the films.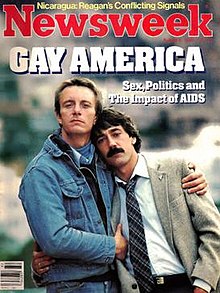 1983 – Bobbi Campbell became known as the "KS Poster Boy" and appears with his partner on the cover of Newsweek on August 8, 1983. Robert Boyle "Bobbi" Campbell Jr., (1952 – 1984) was a public health nurse and an early AIDS activist. In September 1981, Campbell became the 16th person in San Francisco to be diagnosed with Kaposi's sarcoma when that was a proxy for an AIDS diagnosis. He was the first to come out publicly as a person living with what was to become known as AIDS. 
In 1983, he co-wrote the Denver Principles, the defining manifesto of the People With AIDS Self-Empowerment Movement, which he had co-founded the previous year. Appearing on the cover of Newsweek and being interviewed on national news reports, Campbell raised the national profile of the AIDS crisis among heterosexuals and provided a recognizable, optimistic, human face of the epidemic for affected communities.

1992 – The Roman Catholic Archdiocese of Indianapolis orders an AIDS prevention organization to vacate their office space in a church-run facility because they distributed condoms.


Relocated/Revised 2021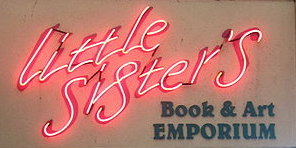 2002 – Little Sister's vs. Big Brother a full-length documentary about how Little Sister's, a small bookstore in the heart of Vancouver's gay and lesbian community, has flourished in the face of book seizures and bombings is released. Little Sister's Book and Art Emporium, also known as Little Sister's Bookstore, but usually called "Little Sister's," is an independent bookstore in the Davie Village / West End of Vancouver, British Columbia, a predominantly gay community. The bookstore opened in 1983.
The bookstore is famous for being embroiled in a legal battle with the Canada Border Services Agency over the importation of what the agency has labeled "obscene materials". These materials, nearly all dealing with male-male or female-female sexuality, are routinely seized at the border. The same publications, when destined for mainstream booksellers in the country, have often been delivered without delay or question. Glad Day Bookshop, an LGBT bookstore in Toronto, has faced similar difficulties.
The bookstore challenged the section of the Customs Act which prohibited the importation of obscene material as well as a section of the Act that put the onus on the importer to disprove obscenity.
At trial, the court found that the customs has targeted shipments to the bookstore and attempted to prevent them from getting in. Consequently, the government was found to have violated section 2 of the Charter. However, the violation was justified under section 1.
In a 6 to 3 decision, the Supreme Court upheld the ruling of the trial judge and found that though the law violated section 2, it was justified under section 1. The law was thus saved. However, they found that the way the law was implemented by customs officials was discriminatory and should be remedied, an opinion they suggested would avail the bookstore in any further legal battles. They also struck down part of the law that put the onus on an importer to prove material was not obscene.
As well as the documentary mentioned above, Little Sister's travails were fictionalized as a subplot of the film Better Than Chocolate, which is a lesbian romantic comedy filmed in Vancouver's West End .

2009 – On this date more than 70,000 Israelis, including President Shimon Peres, attended a solidarity rally for the victims of the shooting at a Tel Aviv LGBT youth center.

AUGUST 9 →


[{(o)}]|[{(o)}]|[{(o)}]|[{(o)}]| [{(o)}]|[{(o)}]