May 9
[{(o)}]|[{(o)}]|[{(o)}]|[{(o)}]| [{(o)}]|[{(o)}]
1726 – In England, Gabriel Lawrence , William Griffin and Thomas Wright were hanged after a trial of five men arrested on charges of sodomy during a raid on Margaret Brown's molly house, a meeting place for gay men. George Kedger, another man who had been sentenced to death, was spared when a judge overturned his conviction.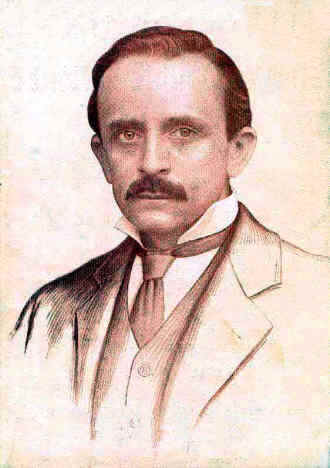 1860 – The diminutive creator of Peter Pan, James M. Barrie, , whose whimsical fairy-tale play of the same name kept Maude Adams, Jean Arthur and Mary Martin gainfully employed for many years, born on this day (d.1937), was also responsible for other popular plays and novels, including The Admirable Crichton, Dear Brutus, and The Little Minister.
He once wrote a play called What Every Woman Knows, which is decidedly not what almost every woman wants. Like Mrs. J.M. Barrie, for example. Her marriage was never consummated and she wasn't particularly happy about it. But then, Barrie never consummated any relationship with anyone, including his strange friendship with the three Davies boys, whose guardian he became after their parents died.
The great love of Barrie's life, George Davies, was only five years old when the playwright met him one day while walking his dog. The precocious child took him home, and the remainder of this bizarre story is superbly told in Finding Neverland. It is one of the oddest closet stories ever told.
Barrie also had friendships with other children, both before he met the Davies boys and after they had grown up, and there has since been speculation that Barrie was a paedophile. One source for the speculation is a scene in the novel The Little White Bird, in which in the protagonist (who resembles Barrie) helps a small boy undress for bed, and at the boy's request they sleep in the same bed.
However, there is no evidence that Barrie had sexual contact with children, nor that he was suspected of it at the time. Nico, the youngest of the Davies brothers, flatly denied as an adult that Barrie ever behaved inappropriately. "I don't believe that Uncle Jim ever experienced what one might call 'a stirring in the undergrowth' for anyone - man, woman, or child", he stated. "He was an innocent - which is why he could write 'Peter Pan'." His relationships with the surviving Davies boys continued well beyond their childhood and adolescence.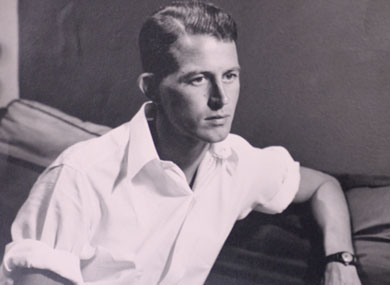 1914 – American prostitute, socialite and literary muse, Denham Fouts was born on this date (d.1948); Fouts was a socialite at best, a hanger-on at worst and probably the most influential hustler of the last century. He's appeared in books by Christopher Isherwood, Gore Vidal and Truman Capote, and popped up in the memoirs of countless artists, writers and royals. He sat for famed photographer George Platt Lynes, and apparently lay down with the French actor, Jean Marais. Mr. Isherwood, one of his closest friends, referred to him as, "the most expensive male prostitute in the world", and "the last of the professional tapettes", with "a lean hungry-looking tanned face, his eyes set on different levels, as in a Picasso painting." Mr. Vidal described him as "good looking in a cadaverous way". Whatever the case, no one can deny the sheer force of his ability to inspire in others what he was unable to achieve himself.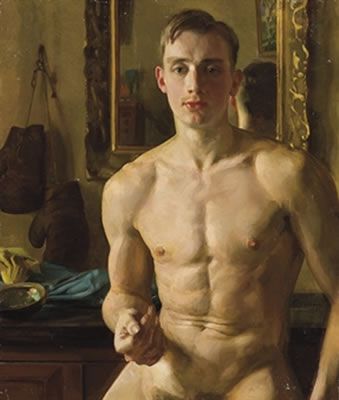 A contemporary portrait of Denham Fouts
There were many lovers, mostly quite a bit older than him. However, contrary to his typical couplings, he was a bit of a pederast "taking on lovers half his age, if not younger." His life as an international party boy and prostitute to the stars started in the late 1920s or early 1930s. While at work at his father's bakery in Jacksonville, Florida, a German Baron, a "cosmetics tycoon", according to Mr. Capote, discovered the young beauty and whisked him away to Berlin. He was 16, and probably did not look anything like "Dorian Gray emerging from the tomb", a description repeated in both Mr. Isherwood's Diaries and his autobiographical novel Down There on a Visit.
After the Baron, he snagged a Greek shipping magnate, whom he robbed with the help of a sailor. He and the seaman then shacked up at a fancy hotel on Capri, where they ran through the small fortune they lifted from the Greek. Once the money ran out, Denham was arrested, but saved by his beauty when Evan Morgan, Lord Tredegar, took him on. He spent some time with the Lord before bedding a Prince, Prince Paul, eventually King Paul of Greece.
Denham wasn't part of the plan when the Prince became the King, but it wasn't the end of the road for the intrepid hustler. He was soon after coupled with Peter Watson, margarine millionaire, publisher of Horizon, a literary magazine edited by Cyril Connolly, and collector of modern art. When WWII came around, Watson sent his young lover, along with Connolly's wife, Jean, to the US for safe keeping, but not before giving him an astounding parting gift, Picasso's Girl Reading.
Once in the US, Mrs. Connolly and her friend Tony Bower introduced the inspiring young slut to the novelist Christopher Isherwood, who took Denham on as somewhat of a pet project. The two lived in Mr. Isherwood's home in L.A. in a non-sexual-tee-totaling-vegetarian-meditation-driven roommate arrangement. That lasted until Denham was sent off to a Civilian Public Service camp for draft dodging. Denham took up the company of a group of young black workers, which somehow led to the claim that he fucked songbird Lena Horne.
Around the same time he picked up a high school diploma and began studying medicine at UCLA. Relations between Denham and Mr. Isherwood subsequently cooled, as Isherwood's new lover, photographer Bill Caskey, was no fan of the illustrious harlot.
It was time for Denham to move on. Bored with the U.S., he returned to Paris, by way of Asia, where he studied archery leading to the story that he once shot flaming arrows at the Champs- Élysées from the window of his room on the Rue du Bac. That room would later be described by Vidal in his short story, "Pages from an Abandoned Journal", and in George Plimpton's biography of Capote. According to Gore Vidal, the room was only furnished with six Venetian chairs and a bed with "a magnificent Tchelitchew painting hanging over it."
This was the setting for the peculiar courtship of Mr. Capote, who was drawn to Denham's bed-side sometime in the late 40s, after Denham, who'd fallen in love with a dust jacket photograph of the impish author, sent him a blank check, marked simply with the word "Come". He did, only to find the notorious lothario impotent and addicted to opium. As the story goes, Denham was busted for drugs soon after and left for Rome, where he died in a bathroom from a malformed heart.
When he was finally laid to rest at the Pere-Lachaise Cemetery in Paris, France his grave showed none of the extravagances afforded him in life. Instead, according to Mr. Isherwood's longtime lover, Don Bachardy, there stands only a simple reminder of a marvelous man, a bronze plaque that reads:
Denham Fouts
May 1914 - December 1948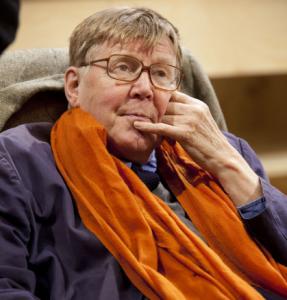 1934 – Alan Bennett is a British playwright, screenwriter, actor and author. Born in Leeds, he attended Oxford University where he studied history and performed with The Oxford Revue. He stayed to teach and research medieval history at the university for several years. His collaboration as writer and performer with Dudley Moore, Jonathan Miller and Peter Cook in the satirical revue Beyond the Fringe at the 1960 Edinburgh Festival brought him instant fame. He gave up academia, and turned to writing full time, his first stage play Forty Years On being produced in 1968.
His output includes The Madness of George III and its film incarnation The Madness of King George, the series of monologues Talking Heads, the play The History Boys, and popular audio books, including his readings of Alice's Adventures in Wonderland and Winnie-the-Pooh.
In September 2005, Bennett revealed that, in 1997, he had undergone treatment for cancer, and described the illness as a "bore". His chances of survival were given as being "much less" than 50%. He began Untold Stories (published 2005) thinking it would be published posthumously. His cancer went into remission.
In the autobiographical sketches which form a large part of the Untold Stories, Bennett writes openly for the first time about his homosexuality (Bennett has had relationships with women as well, although this is only touched upon in Untold Stories). Previously Bennett had referred to questions about his sexuality as like asking a man who has just crawled across the Sahara desert to choose between Perrier or Malvern mineral water.
Bennett lives in Camden Town in London, and shares his home with his partner of more than 15 years, Rupert Thomas, the editor of World of Interiors magazine.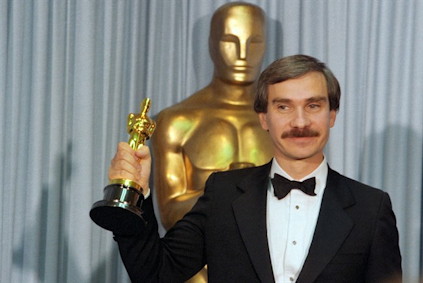 1943 – Emile Ardolino (d.1993) was an American film director, choreographer, and producer, best known for his films Dirty Dancing (1987) and Sister Act (1992).
Emile Ardolino, son of Italian immigrants, was born in a neighborhood of Queens. His father – who at the time of Emile's birth was 54 years old – died in 1949, when Emile was 6 years old.
He began his career as an actor in off-Broadway productions, but soon moved to the production side of the business. In 1967, he founded Compton-Ardolino Films with Gardner Compton. In the 1970s and 1980s Ardolino worked for PBS; his profiles of dancers and choreographers for their Dance in America and Live from Lincoln Center series won him a total of 17 Emmy Award nominations. He actually won the Emmy three times.
Ardolino won an Academy Award for Best Documentary for the 1983 movie He Makes Me Feel Like Dancin'. He found commercial success with the 1987 sleeper hit Dirty Dancing, and went on to make several other mainstream films.
Ardolino, who lived openly gay, died in 1993 of complications from AIDS. He was buried in New York next to his parents, his mother having died in 1975. His last films, The Nutcracker, (based on George Balanchine's New York City Ballet version), and the television production of Gypsy starring Bette Midler in the role created on Broadway by Ethel Merman, were released and shown posthumously.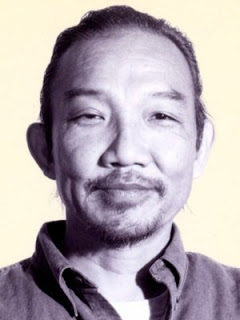 1943 – Kiyoshi Kuromiya (d.2000) was a Gay Pioneer and an early HIV/AIDS expert. Kuromiya was born in a Japanese internment camp in rural Wyoming during World War II. He became active in the civil rights and antiwar movements as a student at the University of Pennsylvania.
Kuromiya participated with Frank Kameny, Barbara Gittings and other Gay Pioneers in the first organized gay and lesbian civil rights demonstrations. These "Annual Reminders," held at Independence Hall and the Liberty Bell each Fourth of July from 1965 to 1969, laid the groundwork for the Stonewall Riots and the GLBT civil rights movement.
In 1970, Kuromiya served as an openly gay delegate to the Black Panthers convention, where the organization endorsed the GLBT liberation struggle. He assisted Buckminster Fuller in writing "Critical Path" (1981), an influential book about technology and its potential to improve the world.
Diagnosed with AIDS in 1989, Kuromiya became a self-taught expert on the disease, operating under the mantra "information is power." He founded the Critical Path Project, which provided resources to people living with HIV and AIDS, including a newsletter, a library and a 24-hour phone line. Around the same time, Kuromiya helped found ACT UP Philadelphia, a pioneering organization that helped bring AIDS to the national consciousness. He worked with many AIDS organizations, including We the People Living with AIDS/HIV.
In addition to his service-oriented work and street-level advocacy, Kuromiya was involved in impact litigation, including a successful challenge to the Communications Decency Act, which criminalized the circulation of "patently offensive" sexual material. He was the lead plaintiff in a federal class action lawsuit on behalf of patients seeking permission to use medical marijuana.
Kuromiya was a nationally ranked Scrabble player. He died at 57 from AIDS-related complications.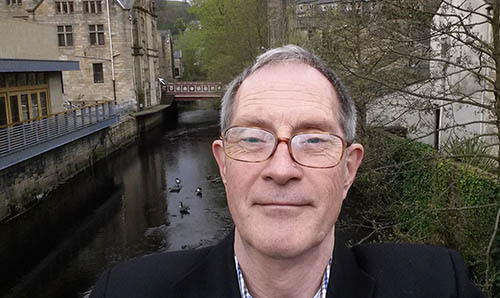 1951 – Geoff Ryman is a writer of science fiction, fantasy, slipstream and historical fiction.
Ryman was born in Guelph, Ontario, Canada and moved to the United States at age 11. He earned degrees in History and English at UCLA, then moved to England in 1973, where he has lived most of his life. He is gay.
In addition to being an author, Ryman started a web design team for the UK government at the Central Office of Information in 1994. He also led the teams that designed the first official British Monarchy and 10 Downing Street websites, and worked on the UK government's flagship website.
Ryman says he knew he was a writer "before [he] could talk", with his first work published in his mother's newspaper column at six years of age. He is best known for his science fiction; however, his first novel was the fantasy The Warrior Who Carried Life, and his revisionist fantasy of The Wizard of Oz, Was..., has been called "his most accomplished work".
Much of Ryman's work is based on travels to Cambodia. The first of these The Unconquered Country (1986) was winner of the World Fantasy Award and British Science Fiction Association Award. His novel The King's Last Song (2006) was set both in the Angkor Wat era and the time after Pol Pot and the Khmer Rouge.


Revised 2022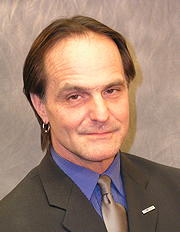 1953 – Jeffrey Montgomery, born in Detroit, Michigan, was an American lesbian, gay, bisexual and transgender (LGBT) activist (d.2016). In 1984, his partner, Michael, was shot to death outside a Detroit gay bar, prompting Montgomery to engage in LGBT advocacy. He started work on LGBT anti-violence issues upon learning that the police were not spending many resources on solving the murder, "just another gay killing".
In 1991 Montgomery became the founding executive director of the Triangle Foundation, and served until September 2007. Initially engaging in victim advocacy around LGBT violence, and to improve handling of LGBT related cases, the foundation's work expanded to LGBT civil rights and advocacy, with projects for anti-violence, media activism, and legislative education on LGBT civil rights. He became nationally known for his work and served at numerous organizations.
Montgomery has appeared as a guest and commentator on television and radio programs, in newspapers, and as a presenter at national conferences. He was an advocate for human rights, civil rights and recognition of LGBT bias crimes.
Montgomery served as a resource on LGBT-related homicide and "homosexual (gay) panic" defenses and his analysis has informed national media, such as the New York Times, Court TV and USA Today on those topics. In 2001, Montgomery was a featured participant in an A&E Network documentary about the Matthew Shepard case.
Montgomery died from a heart attack at the age of 63 on July 18, 2016 at Harper University Hospital in Detroit. Friends reported that his health had been declining in the preceding years.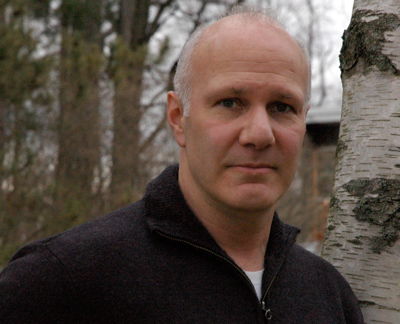 1956 – Henri Cole is an American poet, who has published nine collections of poetry. His books have been translated into French, Spanish, Italian, and German.
Henri Cole was born in Fukuoka, Japan, to an American father and French-Armenian mother, and raised in Virginia, United States. His father, a North Carolinian, enlisted in the service after graduating from high school and, while stationed in Marseilles, met Cole's mother, who worked at the PX. Together they lived in Japan, Germany, Illinois, California, Nevada, Missouri and Virginia, where Cole attended public schools and the College of William and Mary. He became a naturalized U.S. citizen in l970.
Coles growing up was not easy. ln his personal essay. "How I Grew," Cole. raised as a Roman Catholic in a military and tri-lingual home, writes that violence at home between his parents was predictable, that he was whipped and beaten, and that he often prayed for a divine intervention that never came. While away in college, he wrote autobiographical poetry revealing the anger and yearning of a closeted homosexual. This was the beginning of his attempt at the serious craft of lyric poetry, which he would go on to perfect during and after finishing multiple degrees: BA. at the College of William and Mary in l97S. M.A. at the University of Wis- consin at Milwaukee in l980. and M.F.A. at Columbia University in 1982.
From 1982 until 1988 he was executive director of The Academy of American Poets. Since that time he has held many teaching positions and been the artist-in-residence at various institutions, including Brandeis University, Columbia University, Davidson College, Harvard University, Ohio State University, Reed College, Smith College, The College of William and Mary, and Yale University. He has collaborated with the visual artists
Jenny Holzer
and
Kiki Smith
. And from 2010 to 2014, he was poetry editor of
The New Republic
. Cole currently teaches at Claremont McKenna College.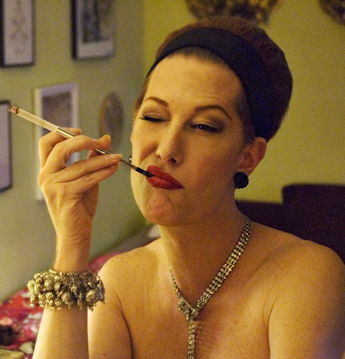 1963 – Justin Bond is an American singer-songwriter, performance artist, occasional actor and Radical Faerie. Described as a "fixture of the New York avant-garde", Bond arose to notability playing the role of Kiki DuRayne in the drag cabaret act Kiki and Herb from the early 1990s through to 2004. Assigned male at birth, Bond is transgender and prefers the gender-inclusive honorific Mx. (in place of Ms./Mr.) and pronoun v (with vself instead of her/himself).
Born in Hagerstown, Maryland, Bond went on to study theater at Adelphi University before moving to San Francisco after graduating in 1985. It was here that Bond met Kenny Mellman, and they began a cabaret act together, which would eventually lead to them creating the characters of Kiki and Herb. Bond designed Kiki to be an elderly alcoholic woman who would perform covers of pre-existing songs in her own distinct style. Bond decided to bring an end to the Kiki character in 2004, subsequently embarking on a solo career, being featured in John Cameron Mitchell's film Shortbus (2006) before releasing the EP Pink Slip (2009), followed in 2011 by the album Dendrophile and publication of the memoir Tango: My Childhood Backwards and in High Heels.
With a musical voice, self-described as "kind of woody and full with a lot of vibration", Bond has received numerous accolades for performing-winning Obie (2001), Bessie (2004), and Ethyl (2007) awards, while also earning a 2007 Tony nomination. Bond performances have been described as being "hilarious, heart-wrenching, vulnerable, sardonic, Wiccan, and world-weary all at the same time."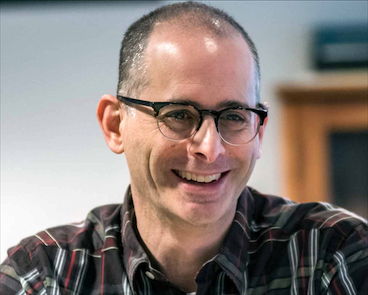 1969 – Michael Lowenthal is an American fiction writer, author of four novels, most recently The Paternity Test.
Currently an instructor of creative writing at Lesley University, he has been the recipient of fellowships from the Bread Loaf and Wesleyan writers' conferences, the Massachusetts Cultural Council, the New Hampshire State Council on the Arts, and the Hawthornden International Retreat for Writers. His short stories have appeared in literary journals and magazines including The Kenyon Review, Tin House, and Esquire.
Lowenthal grew up near Washington, D.C. and graduated from Dartmouth College in 1990 as a class valedictorian. During his speech, he revealed that he was Dartmouth's first openly gay valedictorian. The Dartmouth Review said that he singlehandedly ruined the graduation ceremony; however, The New York Times reported that this statement earned him a standing ovation.
He was awarded the Jim Duggins Outstanding Mid-Career Novelists' Prize by the Saints and Sinners Literary Festival in 2009. In 2014/15 he was a Picador Guest Professor for Literature at the University of Leipzig's Institute for American Studies in Leipzig, Germany.
In his first novel, The Same Embrace, the author focuses on Jacob Rosenbaum, a young, gay Jewish man whose straight twin brother, Jonathan, cuts off relations with him after catching him engaging in sex with another man.
Lowenthal told the Boston Globe that he wrote Charity Girl because he happened to be reading Susan Sontag's book AIDS and Its Metaphors, and was intrigued by a reference to the quarantining during WWI of American women diagnosed with venereal diseases. Intrigued, he rapidly discovered that 15,000 young women had been summarily sent to detention centers for the duration, and wrote his first historical novel about such a girl.

1969 – The Scottish Minorities Group held its first public meeting. It was attended by 25 men and women and organized by Ian Campbell Dunn.

1970 – In Phoenix, Arizona, teacher Ingrid Montano was pressured to resign after being condemned for inviting a homosexual to speak to her sociology class.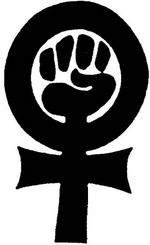 1970 – An all-women's dance, organized by RadicaLesbians, was held in New York City. The organization was formed by a group of women who were frustrated with the predominantly male events of the Gay Liberation Front.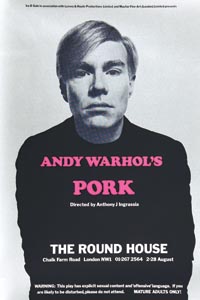 1971 – Andy Warhol's play Pork opened. The cast included a sixteen-year-old drag queen named Harvey Fierstein.

1974 – The District of Columbia Court of Appeals strikes down a law prohibiting commission of a "lewd, obscene and indecent act" (sodomy) in a case brought by Gay men who were arrested and had their employers notified by police.

1978 – Voters in Wichita, Kansas repealed a Gay rights ordinance by a margin of five to one.

1977 – In Ottawa, Private Barbara Thornborrow (born 1951) is confronted by officials in the Canadian Armed Forces about her lesbianism. She decides to go public and fight before she is fired. She later challenged the decision, becoming the first person who was discharged based on their sexual orientation to do so publicly. In honor of her role as a significant builder of LGBT culture and history in Canada, a portrait of Thornborrow by artist Barbara Augustine is held by the Canadian Lesbian and Gay Archives in its National Portrait Collection.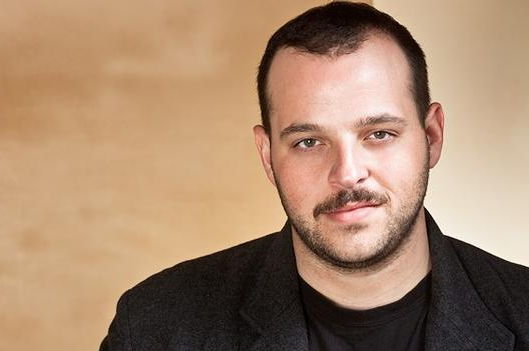 1978 – Daniel Franzese is an American actor, writer, director, comedian and activist best known for his roles in director Larry Clark's Bully and as Damien in Tina Fey's 2004 feature film Mean Girls. Franzese is the creator of several live comedy shows including the 2011 rock opera Jersey Shoresical: A Frickin' Rock Opera! and his one-man stand-up performance I've Never Really Made the Kind of Money to Become a Mess in 2013.
After publicly revealing his homosexuality in 2014, Franzese became more active in the fight for civil and human rights in the LGBTQ community; and through his portrayal of the HIV-positive character Eddie in the second season of the HBO series Looking, and its subsequent series finale television film, Looking: The Movie, he has become a well known AIDS activist in the United States. In 2015 he became an ambassador for the Elizabeth Taylor AIDS Foundation.
After penning a coming out letter to his Mean Girls character Damian in 2014, in which the actor spoke of his admiration for the courage Damian displayed as an outwardly gay teenager and referring to him as an icon for gay youth, Franzese became an influential voice in the LGBTQ community. When he became an official ambassador for the Elizabeth Taylor AIDS Foundation, organizations like GLAAD invited Franzese to host their 2015 gala in San Francisco. He also presented the GLAAD playbook on HIV and AIDS to MSNBC on behalf of the organization. His reputation as an activist grew after he was awarded the role of Eddie in the HBO series Looking, an HIV-positive activist for a non-profit organization and during his time portraying Eddie, Daniel used his celebrity to promote messages of acceptance and understanding for people suffering from AIDS at special events, through media appearances and a speeches at college campuses, including The University of Wisconsin in April 2016.
Franzese is also an ambassador for LAMBDA Legal, which is dedicated to decreasing the stigma associated with people with AIDS, and changing current HIV related laws.
In 2016, Franzese proposed to his boyfriend of two years, stylist Joseph Bradley Phillips, at a Starbucks in North Hollywood, California. Their engagement was called off in July, 2018.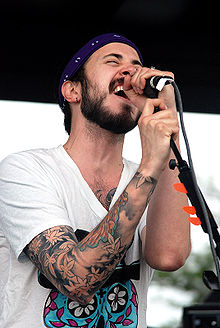 1979 – Matt Morris (also known as Teo Bishop) is an American pop artist, songwriter and religion blogger. He is the son of country music star Gary Morris. He achieved early fame when he appeared on The Disney Channel television series The All-New Mickey Mouse Club, A.K.A. MMC in the early 1990s, where he was a cast member from 1991 to 1996 (Seasons 4–7). Here he met future collaborators Justin Timberlake and Christina Aguilera, along with future celebrities Britney Spears, Ryan Gosling, Chasen Hampton, Keri Russell, and JC Chasez.
Morris first experienced success as a songwriter in the early 2000s. Morris collaborated with Aguilera on her 2002 RCA Records, "Stripped", co-writing five songs with Aguilera and producer Scott Storch, including the hit "Can't Hold Us Down". Another of their collaborations, "Miss Independent", went on to become a number one hit for American Idol winner, Kelly Clarkson.
Morris continued his success in songwriting by co-writing with Timberlake the song "Another Song (All Over Again)" for Timberlake's second solo album, FutureSex/LoveSounds (2006). The track was produced by Rick Rubin, and the album debuted at number one on the Billboard 200 chart. Morris co-wrote with Timberlake a song for Reba McEntire's Reba: Duets album, which McEntire sang with Timberlake. Most recently, Morris co-wrote the song "Woman's World", the first single from Cher's album Closer to the Truth (2013).
Morris' January 2010 performance of Leonard Cohen's "Hallelujah" with Justin Timberlake and Charlie Sexton on the Hope For Haiti Now telethon became the most downloaded song from the international broadcast's digital release and went to #1 on the iTunes music chart and #13 on the Billboard Hot 100. During the same month, Morris released When Everything Breaks Open on Timberlake's Tennman Records. The release gained wide distribution through Interscope Records, garnering much praise in the press. Morris was let go from his deal with Tennman and Interscope in 2011, and continues to write songs for other recording artists.
Morris is openly gay and married Sean Michael Morris when same-sex couples were allowed to do so in California. His husband was his inspiration for the song "Love" found on his debut album. Morris has blogged about his religious journey under the name Teo Bishop since 2009, and in 2012 he changed his legal name to Teo Bishop.

1989 – Nancy Schafer, president of Citizens for Public Awareness in Atlanta, Georgia, announced the group would raise $160,000 to sponsor a ballot initiative to remove Atlanta's Gay rights ordinance.

1996 – The British Parliament rejected a move to lift the nation's ban on Gays in the military.

2007 – Oregon bans discrimination based on sexual orientation (including gender identity) in the private sectors

2012 – In an ABC interview, Barack Obama becomes the first sitting U.S. president to publicly support the freedom for LGBT couples to marry. It marks a reversal from his 2008 campaign when he said he opposed same-sex marriage but favored civil unions as an alternative. His announcement came one day after voters in North Carolina passed a constitutional amendment banning same-sex marriage as well as civil unions for gay and lesbian couples.

MAY 10 →
[{(o)}]|[{(o)}]|[{(o)}]|[{(o)}]| [{(o)}]|[{(o)}]