February 9
[{(o)}]|[{(o)}]|[{(o)}]|[{(o)}]| [{(o)}]|[{(o)}]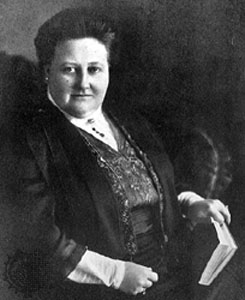 1874 – The American poet Amy Lowell was born on this date (d.1925). Born into Boston's prominent Lowell family. One brother, Percival Lowell, was a famous astronomer who predicted the existence of the dwarf planet Pluto; another brother, Abbott Lawrence Lowell, served as President of Harvard University. She herself never attended college because it was not deemed proper for a woman by her family, but she compensated for this with her avid reading, which led to near-obsessive book-collecting. She lived as a socialite and traveled widely, turning to poetry in 1902 after being inspired by a performance of Eleonora Duse in Europe. Her first published work appeared in 1910 in Atlantic Monthly. The first published collection of her poetry, A Dome of Many-Coloured Glass, appeared two years later.
Lowell was Lesbian, and in 1912 she and actress Ada Dwyer Russell, whom she called "Peter" were lovers. Russell was Lowell's patron and Russell was the subject of her more erotic work. The two women traveled to England together, where Lowell met Ezra Pound, who at once became a major influence and a major critic of her work. Lowell has been linked romantically to writer Mercedes de Acosta, but the only evidence that they knew each other at all is the brief correspondence between them about a memorial for Duse that never took place. Acosta is said to have said that Lowell could spit a cigar tip into a spittoon fifteen feet away.
Forgotten for years, there has been a resurgence of interest in her work, in part because of its focus on Lesbian themes and her collection of love poems addressed to Ada Dwyer Russell, but also because of its extraordinary, almost frightening, ability to breathe life into inanimate objects, such as in "The Green Bowl," "The Red Lacquer Music Stand," and "Patterns."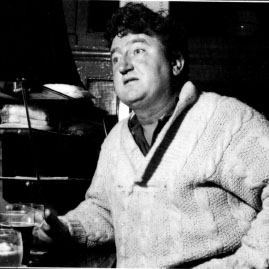 1923 – The Irish poet, short story writer, novelist, and playwright Brendan Behan was born on this date (d.1964). He is best known for this autobiography Borstal Boy. In his book, In Terrible Queer Creatures: Homosexuality in Irish History, Brian Lacey writes that the noted playwright, poet, and novelist, who spent three years in a British reformatory (where he discovered his "Hellenism," as he himself put it) for a 1939 IRA bombing, was Bisexual throughout his life.
At the time of his death, he was working on an unfinished novel, called "The Catacombs" after its setting in a real-life drinking place of that name in a number of interconnected basements in Dublin's Fitzwilliam Place that was a notorious homosexual hangout.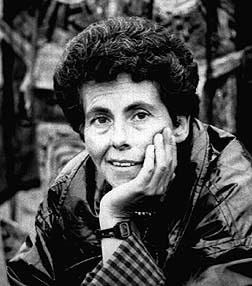 1938 – Jovette Marchessault (d.2012), the first Québécoise novelist unequivocally to declare her lesbianism, was born in Montreal but spent her earliest years in the nearby countryside where her father was employed as a munitions worker during World War II.
In her autobiographical novel, La Mère des herbes (1980; translated as Mother of the Grass, 1989), she recounts the devastation she felt when the family was forced to move to one of the poorest districts in the center of Montreal after the munitions plant closed.
The strongest influence on Marchessault's early life was her grandmother, a half-Indian herbalist, gifted pianist, and inspired painter of hen portraits.
She spent the years between thirteen (when she left school) and thirty-one in a series of jobs that ranged from washing diapers to operating a machine in a garment factory, to clerking in a bookstore and, finally, to a four-year stint pursuing delinquent accounts for the Grolier encyclopedia firm. These jobs were punctuated by long Greyhound bus trips to Mexico and the West Coast and visits to the bars and cafes frequented by gays and intellectuals in the heavily repressive atmosphere of Duplessis's Quebec.
Almost wholly self-educated, to the horror of her family, she quit her job at Grolier, determined on an artistic career. Initially, she became a painter, and within two years achieved a one-woman show at a Montreal gallery, followed by other exhibitions in New York, Paris, and Brussels.
In 1975, she published Le crachat solaire (The Solar Spit; translated in 1988 as Like a Child of the Earth), the first volume of a three-volume autobiographical work with the overall title Comme une enfant de la terre, which won the Prix France-Québec in 1976. Far from straightforward working-class autobiography, these volumes, which include La Mère des herbes (1980; translated as Mother of the Grass, 1989) and Des cailloux blancs pour les forêts obscures (1987; translated as White Pebbles for the Dark Forests, 1990), are lyrical and impassioned attempts to reclaim identity for women in general and lesbians in particular.
In 1980, with the publication of Tryptique lesbienne, Marchessault risked her developing career by becoming the first Quebec novelist unequivocally to declare her lesbianism. The longest piece in the book, "A Lesbian Chronicle from Medieval Quebec," is a poetic account of growing up and coming out in the traditional, closed, and Roman Catholic Quebec. Filled with puns and an uncompromising fury at the Church's misogyny and sexual repression, the piece concludes on a note of hope as its narrator is redeemed by the love of another woman.
In her last several years, Marchessault devoted most of her attention to the theater. Characteristically, her plays, all successfully produced in Montreal and a number of which have also been staged in English, are inventive invocations of women writers and artists, often lesbian, which aim to supplant a dominant male literary tradition.
An important pioneer of lesbian and feminist literature and art in Canada, many of her most noted works were inspired by other real-life women in literature and art, including Violette Leduc, Gertrude Stein and Alice B. Toklas, Emily Carr, Anaïs Nin and Helena Blavatsky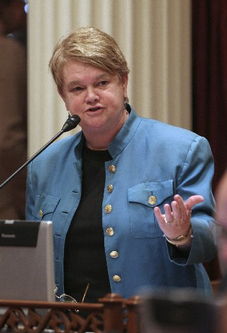 1941 – The American actress and politician Sheila Kuehl was born today. As a former child actress she is best known for her portrayal of the "irrepressible" Zelda Gilroy in the long-running 1950s TV show The Many Loves of Dobie Gillis. She was a Democratic member of the California State Senate, representing the highly urbanized 23rd district in Los Angeles County and parts of southern Ventura County. A former member of the California State Assembly, she was elected to the senate in 2000. Term limits prevented her seeking a third senate term in 2008. She is currently the member of the Los Angeles County Board of Supervisors for District 3.
Kuehl was first elected to the California State Assembly in 1994, becoming the first openly Gay person elected to the California legislature. She served as Speaker pro tempore during the 1997-98 legislative session, becoming the first woman in California history to hold the position. After three terms in the Assembly, she was elected to the California State Senate in 2000, beating Assemblyman Wally Knox in the Democratic primary. Re-elected in 2004 with 65.7% of the vote, she has repeatedly been voted the "smartest" member of the California Legislature by the California Journal.
In 2006, she sponsored a bill that would prohibit the adoption by any school district in California of any instructional material that discriminates against persons based on their gender or sexual orientation. Throughout her career as a legislator, Kuehl has taken a leadership role on health care policy. Her foremost objective has been securing passage of legislation to establish a single-payer health care system in California. SB 840 passed both houses of the legislature in 2006, but was vetoed by Republican Governor Arnold Schwarzenegger; it was reintroduced in 2007 and again passed the state Senate, with a vote pending in the Assembly.
In the past Kuehl had a ten year romantic relationship with Torie Osborn and while hurt at first over the break-up, she was over time able to gain prospective and became best friends with Osborn. Osborn went on to support Kuehl's run for Supervisor and (having previously served as a deputy mayor in L.A.) joined her staff as principal deputy for strategy and policy
Reflecting on her political career Kuehl told an interviewer "I was very proud of the fact that I wasn't too frightened to run for office as a gay person. [You imagine] people making anonymous phone calls in the middle of the night to tell you you're a horrible person only in worse language than that, or imagine getting spat at. It's the same thing people go through about coming out. But it turns out to be much better than you expect."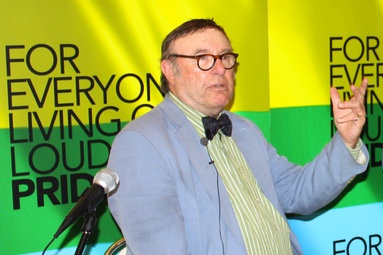 1944 – Nicholas F. Benton is the founder, owner, and editor of the Falls Church News-Press, a weekly newspaper distributed in Falls Church, Virginia, and in parts of Fairfax County, Arlington County, and Washington D.C.
Born in Ross, California, Benton earned a degree in English from Westmont College (a Christian college) in 1965. After college he was a reporter and sports writer for the Santa Barbara News-Press. He obtained a master of divinity degree in 1969 from the Pacific School of Religion in Berkeley, California. He became a contributor to the underground newspaper Berkeley Barb, helped found the Berkeley Gay Liberation Front and wrote the first editorial for the newspaper Gay Sunshine.
In 1970, Benton was involved in to get the White Horse Inn (a gay bar a mile south of UC Berkeley) to loosen its restrictive policies toward expression of gay identity.
Also in 1970, Benton became the first Gay Liberation spokesman to address a major anti-war demonstration.
Benton worked for the Lyndon LaRouche organization from 1974 until the late 1980s, first as a political organizer, and later as the Washington D.C. bureau chief and White House Correspondent for LaRouche's Executive Intelligence Review.[10] In 2007, Benton wrote that he had left the LaRouche movement in the 1980s.
Benton founded the Falls Church News-Press in March 1991, and in July 2010 celebrated the periodical's 1,000th edition. He has served twice as the president of the local Chamber of Commerce, been named Falls Church's "Pillar of the Community" twice and "Business Person of the Year" once, and had his enterprise named "Business of the Year" twice. He has authored a weekly national affairs column in his periodical since 1997.
In November 2009, Benton was unsuccessful in a bid to acquire the Washington Blade in the wake of the bankruptcy of the Blade's parent company.
In December 2010, he was elected to the newly created Stonewall LGBT Caucus of the Virginia Democratic Party.
Benton has been married and divorced three times; he has no children.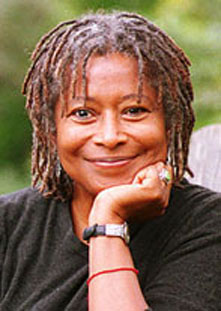 1944 – In her explorations of the damage done to the individual by racism and sexism, Alice Walker depicts lesbianism as natural and freeing, an aid to self-knowledge and self-love. Walker was born February 9, 1944, in Eatonton, Georgia, to an African-American sharecropper family. She attended Spelman College, and graduated from Sarah Lawrence College in 1965. In 1964, she traveled to Africa and began to write poetry, some of it published in the 1968 collection, Once.
In 1965, Walker met Melvyn Roseman Leventhal, a Jewish civil rights lawyer. They were married in 1967 in New York City. Later that year the couple relocated to Jackson, Mississippi, becoming "the first legally married inter-racial couple in Mississippi". They were harassed and threatened by whites, including the Ku Klux Klan. Walker and her husband divorced amicably in 1976.
She has taught at several universities and has published numerous volumes of poetry, fiction, and essays. Among the prestigious awards she has received are the Lillian Smith Award for Revolutionary Petunias (1973), which was also nominated for a National Book Award; the Rosenthal Foundation Award from the American Academy of Arts and Letters (1974); and the 1983 Pulitzer Prize for The Color Purple (1982).
Alice Walker's work speaks to such universal themes as spiritual survival; the achievement of individual identity, freedom, and power. She explores the damage to the individual self wrought by racism and sexism. As she depicts racial and sexual taboos, she diagnoses abusive behavior as an expression of self-hatred. Walker's recurrent argument is that healthy self-definition stems from self-knowledge and self-love. Within these contexts, she treats lesbianism as natural and freeing, notably in The Color Purple. Here Celie, the protagonist, is figuratively reborn from a death of the spirit through her sister/friend/lover's teaching. She is sexually and spiritually awakened to both the beauty of her body and the possibility of personal autonomy within a shared and reciprocal relationship.
n 1965, Walker met Melvyn Rosenman Leventhal, a Jewish civil rights lawyer. They were married on March 17, 1967, in New York City. Later that year the couple relocated to Jackson, Mississippi, becoming "the first legally married inter-racial couple in Mississippi". They were harassed and threatened by whites, including the Ku Klux Klan. Walker and her husband divorced in 1976.
In the mid-1990s, Walker was involved in a romance with singer-songwriter Tracy Chapman. "It was delicious and lovely and wonderful and I totally enjoyed it and I was completely in love with her but it was not anybody's business but ours."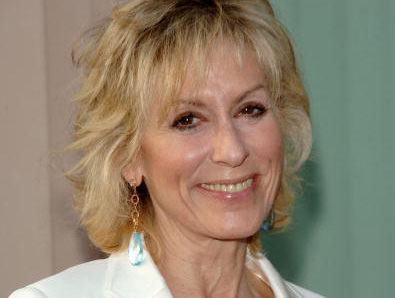 1949 – The American actress and Gay rights advocate Judith Light was born today. An Emmy Award-winning American actress. She is best known for her role as Angela Bower on the sitcom Who's the Boss?, and is starred as Claire Meade on ABC's Ugly Betty.
Light is a Gay rights activist and helped former Who's the Boss? co-star Danny Pintauro to come out of the closet.
She has done work for many LGBT charities. She sits on the board of the Matthew Shepard Foundation, and she spoke at the 1993 March on Washington. In 1998, she had a library named after her at the Los Angeles Gay and Lesbian Center.
She is also a prominent AIDS activist and played Ryan White's mother in a 1989 TV movie on his life.
Also, she sits on the board of Point Foundation, a LGBT organization that provides financial support, mentoring, leadership training and hope to meritorious students who are or feel marginalized due to sexual orientation, gender identity or gender expression.
On April 1, 2010, Judith Light joined Cyndi Lauper in the launch of her Give a Damn campaign to bring a wider awareness of discrimination of the GLBT community as part of her True Colors Fund. The campaign is to bring straight people to stand up with the gay, lesbian, bisexual, transgendered community and stop the discrimination.
She has been married to television actor Robert Desiderio since 1985, when they met while co-starring on One Life to Live.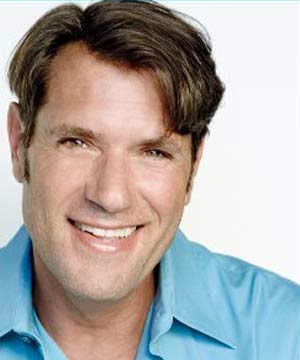 1955 – Jim J. Bullock, the American actor and former talk-show co-host, was born today. An out Gay personality, Bullock became a notable entertainment figure in the 1980s when he co-starred on Too Close for Comfort with Ted Baxter and was a regular "square" on John Davidson's updated version of Hollywood Squares (1986-89). After the sitcom went off the air, Bullock remained active with theater, TV, and film work. He briefly hosted a syndicated talk show with ex-televangelist, Tammy Faye Messner. The Jim J. and Tammy Faye Show debuted in 1996, but Messner exited the program a few months later following a cancer diagnosis. Bullock continued with new co-host Ann Abernathy, and the show became The Jim J. and Ann Show until it was cancelled soon after. Bullock was also the voice of Queer Duck in the animated series of cartoons of the same name which have appeared on both the Internet and the TV channel Showtime.
In 1985, while Too Close For Comfort was being retooled as The Ted Knight Show, Bullock learned that he was HIV positive. In 1996, Bullock's partner of six years, John Casey, died from AIDS-related complications. Bullock is a longtime survivor of the virus and, as of 2011, was still healthy due in part to antiretroviral drugs.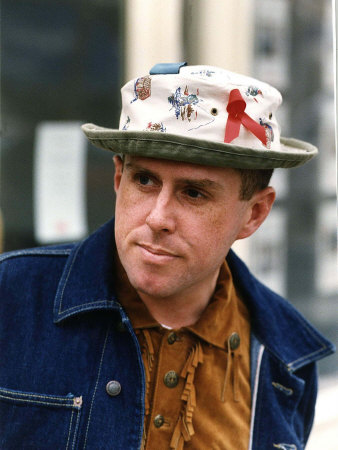 1960 – Today's the birthday of Holly Johnson, lead singer of 1980s band Frankie Goes to Hollywood. The band were pioneering for having two openly gay members - Holly and second vocalist Paul Rutherford – and a sound and image that borrowed heavily from underground gay culture and dance music, which they in turn fed into with their controversial number 1 hit Relax.
In November 1991, Johnson learned he was HIV positive. This triggered a temporary withdrawal from the music business and public life in general, with one of his last TV performances around the time being at the Diamond Record Awards, Antwerp, where he performed "Americanos" and "Where Has Love Gone?". His condition was made public during an interview with The Times in April 1993.
In March 1994, his critically acclaimed autobiography, A Bone in My Flute, was published. In it he discusses his struggle with, and acceptance of, his homosexuality. The same year, he recorded a new single, "Legendary Children (All of Them Queer)", whose lyrics referred to famous LGBT people throughout history. During 1994, he performed live at London's Gay Pride show, where he performed "Relax", "Legendary Children" and "The Power of Love". In April 1998, he performed "The Power of Love" live at the Easter Gay Happening in Krefeld, Germany at Club Königsburg.
Since the mid 1990s, Johnson has worked primarily as a painter. His works have been exhibited at the Tate Liverpool, and The Royal Academy. He has contributed to Modern Painters and the Paul Smith sponsored CARLOS magazine.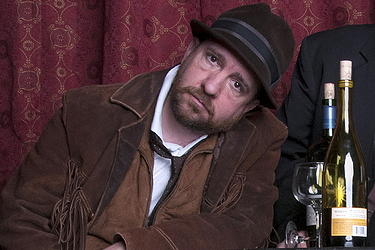 1965 – Stephen Raymond Merritt, better known as Stephin Merritt, is an American singer-songwriter, best known as the principal singer and songwriter of the band The Magnetic Fields. He is known for his distinctive and untrained bass voice. Merritt is openly gay.
Merritt created and played principal roles in the bands The Magnetic Fields, The 6ths, The Gothic Archies and Future Bible Heroes. He briefly used the name The Baudelaire Memorial Orchestra as an attribution for a song written for Lemony Snicket's A Series of Unfortunate Events, entitled "Scream and Run Away". Further music was recorded for the audiobook versions of the series and is attributed to The Gothic Archies. The Tragic Treasury was released by Nonesuch Records in October 2006 along with the 13th and final book of the series.
Growing up, Merritt used different spellings of his name for different purposes. Stephin was one such pseudonym that he used to sort his junk mail, and that became the spelling he used for his life as a musician.
Prior to 2013, Merritt had never met his father, folk singer Scott Fagan, who had a brief affair with Merritt's mother, Alix Merritt. The three met at a screening of the film AKA Doc Pomus in 2013, and Fagan is planning a cover album of his son's songs pending the outcome of a Kickstarter campaign.
Mrritt's lyrics are known for bending and blurring gender lines; examples include the song "When My Boy Walks Down The Street," sung by a male vocalist, which contains the lyric "and he's going to be my wife."

1971 – Barely a month after the TV show All in the Family takes to the air, Archie discovers that one of his bar buddies, an ex-football player, is gay. This is the first instance in which a network television program aired a positive plotline involving a gay issue.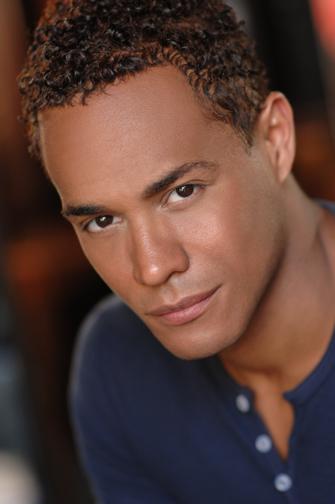 1980 – Christian Vincent is a Canadian-American professional dancer, choreographer, actor and model. His most visible role has been as Ricky Davis on the LOGO MTV sitcom Noah's Arc, which chronicles the lives of four gay African-American friends in Los Angeles.
While growing up in Windsor, Ontario, Vincent had several interests as a child, ranging from karate to painting and drawing. He later discovered his passion for dance and eventually enrolled at Butler University, where he received his BFA, with cum laude honors.
Vincent later moved to Los Angeles to pursue a career as a dancer and choreographer. As a dancer/choreographer, Vincent has toured and performed with Madonna, Ashanti, Gloria Estefan, Ricky Martin, Shakira, and Britney Spears.
Vincent has also appeared in the films She's All That, Rent, Starsky & Hutch, and Sex Politics & Cocktails and the television series Smallville, Buffy the Vampire Slayer, Arrested Development, MADtv, George Lopez, Baywatch and Cold Case. He was a background dancer in Madonna's "Don't Tell Me" music video. Most recently he starred in Noah's Arc: Jumping the Broom and Center Stage: Turn It Up.
He has also appeared on the reality TV show Dancing with the Stars and is currently a co-star on Canada Sings. Christian appeared in the October 2012 issue of PMc Magazine by celebrity photographer Patrick McMullan.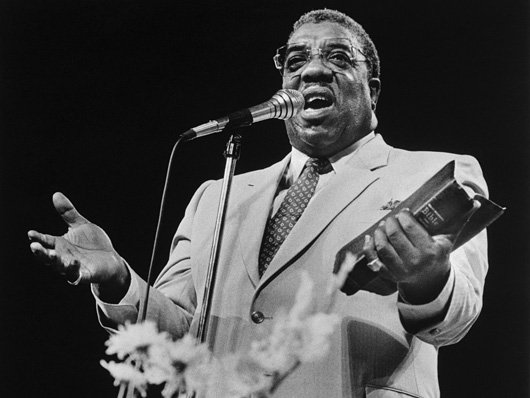 1991 – The gospel singer, arranger, and composer Reverend Dr. James Cleveland died on this date (b. 1931). He was the driving force behind the creation of the modern gospel sound, bringing the stylistic daring of hard gospel and jazz and pop music influences to arrangements for mass choirs. He was known as the King of Gospel music. He was also homosexual, though he denied it all his life.
After his death the truth came out when JET magazine published an article titled "James Cleveland Infected L.A. Youth with HIV, $9 Mil. Lawsuit Claims." The plaintiff claimed he had had sexual encounters with Cleveland for three years and the suit was quietly settled out of court.
In February 1992, Cleveland's then-foster son, Christopher Harris (formerly Christopher Harris Cleveland), filed a lawsuit against Cleveland's estate claiming that Cleveland sexually abused him over a period of five years and infected him with the HIV virus which he claims Cleveland contracted through same-sex liaisons. The case was settled on undisclosed terms.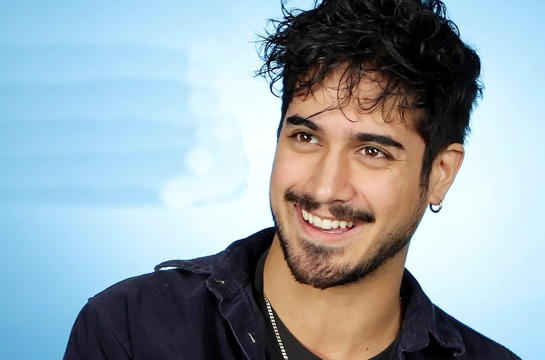 1992 – Avan Jogia is a Canadian-British actor, singer, activist, director, and writer. He is known for his television roles Beck Oliver in the Nickelodeon sitcom Victorious, Danny Desai in the ABC Family drama Twisted, Roman Mercer in the Syfy paranormal action series Ghost Wars, and Ulysses Zane in the Starz comedy Now Apocalypse.
Jogia first came to prominence with his portrayal of Danny Araujo in the 2006 biographical television film A Girl Like Me: The Gwen Araujo Story. After moving to the United States in his late teens, he landed various television roles within series such as Caprica (2009–2010), and the miniseries Tut (2015). Jogia's numerous credits in television and cinema include Spectacular! (2009), Finding Hope Now (2010), Rags (2012), Ten Thousand Saints (2015), I Am Michael (2015) and Zombieland: Double Tap (2019). His directorial debut came in 2011 with the short film Alex, which was followed by the 2016 web series Last Teenagers of the Apocalypse.
Avan Tudor Jogia was born in Vancouver, British Columbia. Jogia's father is British Indian, and his mother is of English, German, and Welsh descent. He is the younger brother of Ketan, a music producer in London.
Besides English, Jogia speaks some Gujarati and French.
According to The Start, Jogia was a student at Killarney Secondary School until age 17 when he left to pursue acting full-time, having already gained a number of small television credits. In an interview, he said that his parents withdrew him from middle school in favor of home schooling. He moved to Los Angeles, California on the trial-basis that he would land a role within a six-month period – or return to schooling.
Jogia has cited British actor Tim Curry as one of his early acting inspirations, particularly Curry's role as Long John Silver in the 1996 musical adventure comedy film, Muppet Treasure Island. British actor Sir Ben Kingsley is another of Jogia's inspirations; the two would later appear in the 2015 miniseries Tut, and work together on the 2016 short film Of Dogs and Men.
Jogia co-founded the online PSA organization Straight But Not Narrow (SBNN) in 2011, with Heather Wilk and Andre Pochon, in conjunction with the support of fellow actor, Josh Hutcherson. The non-profit organization is aimed towards changing the attitudes and viewpoints of heterosexuals about the lesbian, gay, bisexual, and transgender community. Jogia believed, "[t]here was no one making straight youth responsible for their apathy. When you see a bully beating up a kid and you stand idle, that's as loud, or louder, than the actual oppression", and thus established the organization.

1994 – Pope Iohn Paul II attacks the European Parliament resolution in favor of lesbian and gay rights.

1999 – The leader of the "moral majority" and founder of the anti-gay hate bastian Liberty Universaly, the Reverend Jerry Falwell, claims that the purple-colored Teletubby named Tinky-Wink is gay.


2011 – The Canadian House of Representaives passes a law protecting gender expression rights.

2018 – Adam Rippon  was selected to represent the United States at the 2018 Winter Olympics in Pyeongchang, South Korea where he won a bronze medal thus becoming the first openly gay U.S. male athlete to win a medal in a Winter Olympics. Later that year, he won season 26 of Dancing with the Stars with professional dancer Jenna Johnson, making Rippon the first openly gay celebrity to win the competition.

FEBRUARY 10 →
[{(o)}]|[{(o)}]|[{(o)}]|[{(o)}]| [{(o)}]|[{(o)}]