May 19
[{(o)}]|[{(o)}]|[{(o)}]|[{(o)}]| [{(o)}]|[{(o)}]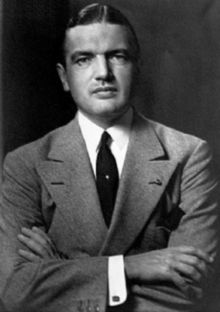 1891 – John Vernou Bouvier III (d.1957) was an American Wall Street stockbroker and socialite. He was the father of First Lady Jacqueline Kennedy Onassis and of socialite Lee Radziwill, and was the father-in-law of John F. Kennedy.
John Vernou Bouvier III was born in East Hampton, New York. His nickname, "Black Jack", referred to his perpetually dark-tanned skin and his flamboyant lifestyle. John Vernou Bouvier III attended Philips Exeter Academy and Columbia Grammar & Preparatory School. He then studied at Columbia University before transferring to the Sheffield Scientific School at Yale University. While attending Yale, he was a member of the Book and Snake secret society and the Cloister Club. He graduated in 1914.
Upon his graduation, he went to work as a stockbroker at his father and uncle's firm: Bouvier, Bouvier & Bouvier. In 1917, he left the firm to join the United States Navy. When the Navy proved to be too strenuous, he transferred to the United States Army, where he served as a major. Bouvier was discharged in 1919, whereupon he went back to work as a stockbroker on Wall Street.
By the mid-1950s, Bouvier had sporadic contact with his daughters and family. He spent the majority of his time drinking alone at his New York City apartment located at 125 East 74th Street. Though a well-known womanizer, he was also known for his man-on-man affairs within some circles. A noted narcissist, his Manhattan apartment was covered wall to wall with pictures of himself. Among his lovers was composer Cole Porter.
Bouvier is thought to be the "Wall Street Jack" mentioned in the lyrics of "Forty Second Street", from the musical 42nd Street.

1894 – Ohio repeals its "sex toys" law and expands the ban on any instrument of an "immoral or indecent nature."

1897 – Irish playwright and poet Oscar Wilde is released from Reading Gaol.

"When first I was put into prison some people advised me to try and forget who I was. It was ruinous advice. It is only by realising what I am that I have found comfort of any kind. Now I am advised by others to try on my release to forget that I have ever been in a prison at all. I know that would be equally fatal. It would mean that I would always be haunted by an intolerable sense of disgrace, and that those things that are meant for me as much as for anybody else - the beauty of the sun and moon, the pageant of the seasons, the music of daybreak and the silence of great nights, the rain falling through the leaves, or the dew creeping over the grass and making it silver - would all be tainted for me, and lose their healing power, and their power of communicating joy. To regret one's own experiences is to arrest one's own development. To deny one's own experiences is to put a lie into the lips of one's own life. It is no less than a denial of the soul."
- Oscar Wilde: De Profundis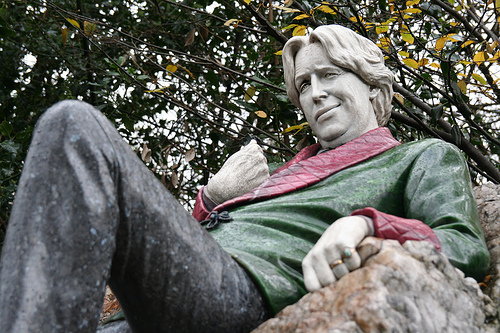 This Oscar Wilde tribute in Dublin's Merrion Square park is perhaps the greatest tribute statue of all time. The statue of Wilde is quite impressive. The great man lolls on a rock, and is positioned so that he is looking at the last house on the north side of Merrion Square, the house where he once lived. The statue is made from stone of different colours - Wilde's jacket is green stone with red stone cuffs, for example.
Also part of the sculpture are two stone pillars which are covered in quotations from Wilde. One has a bronze figure of a naked woman kneeling on the top, while the other has a bronze male torso. These indicate Wilde's ambiguous sexuality and aesthetic sensibilities. . Below, the sculptor, Danny Osborne, discusses his work while replacing the head with superior material. (7 mins 28 sec.)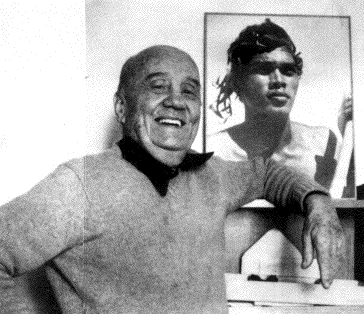 1904 – Born, Daniel Guérin, French politician and activist (d.1988). After a long career as activist in the French labor and socialist movements, Daniel Guérin "came out" as a homosexual in his late sixties and for the remainder of his life worked to fuse gay liberation with left-wing politics.
Frédéric Martel dubbed Daniel Guérin "grandfather of the French homosexual movement," but the term is misleading. Although it is true that, as one journalist has written, he "dedicated his life to the love of boys and to revolution," Guérin did not actually become involved in homosexual politics before the early 1970s. Until then he kept his sexual orientation strictly private for fear that it would discredit him with the notoriously homophobic French political left.
Guérin was born on May 19, 1904 into a well-to-do and well-connected Parisian family noted for its liberal and humanist principles. As a young man in the politically charged atmosphere of the 1920s and 1930s, he rejected his privileged background to embrace the cause of proletarian revolution. He later attributed his radicalism at least in part to his sexual adventures with virile working-class men. "It was there, in bed with them, that I discovered the working class, far more than through Marxist tracts," he admitted in the 1980s.
In the late 1920s and the 1930s he traveled extensively in the French colonies in the Middle East and South-East Asia, an experience that turned him into a lifelong enemy of racism, colonialism, and imperialism.
Guérin also visited Germany, where he witnessed first-hand the threat posed by Nazism. "Fascism is essentially offensive," he warned, "if we remain on the defensive, it will annihilate us." During World War II, however, he refused to choose between the "imperialist bloc" (the Allies) and the fascists, and instead worked underground with a clandestine group of Trotskyites.
After the war, he lived briefly in the United States (1946-1949), where he was shocked by the plight of African Americans. In the 1960s he supported the Algerians who were fighting for their independence from France.
Despite a facade of heterosexual respectability, Guérin—like his own father before him—pursued homosexual relationships until the very end of his life. He began his last serious love affair at the age of seventy-seven—with a young man of seventeen!
Guérin started writing in defense of sexual freedom and homosexuality in the early 1950s, but did not admit to his own homosexuality until the late 1960s, after the "events" (strikes and riots) of May 1968 initiated a liberalization of French moral values.
He maintained that "homophobic prejudice" could not be defeated through "reformist" means, but "like racial prejudice, only by an anti-authoritarian revolution." Homosexual liberation "will be total and irreversible only if it is achieved within the context of social revolution."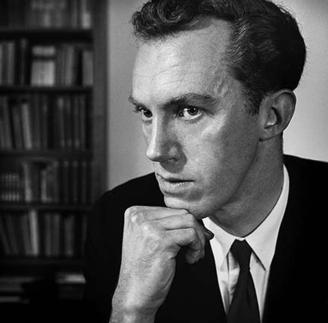 1923 – Peter Wildeblood (d.1999) was a British-Canadian journalist, novelist, playwright, and gay rights campaigner. He was one of the first men in the UK to publicly declare his homosexuality.
Wildeblood won a scholarship to Radley College and then went to Trinity College, Oxford in 1941, but almost immediately volunteered for the Royal Air Force during World War II and trained as a pilot in Rhodesia, However, after a series of crashes he was grounded and instead became an RAF meteorologist, still in Rhodesia. After the war he resumed his place at Trinity College where he gravitated towards a homosexual circle in the theatre and arts.
After Oxford Wildeblood turned to journalism, writing for the Daily Mail's regional office in Leeds, then in Fleet Street itself, first as the royal correspondent, then as its diplomatic correspondent. At this time Wildeblood began a passionate affair with an RAF corporal called Edward McNally and had written him a series of passionate love letters. It was these letters which proved a crucial part of the evidence leading to Wildeblood's later conviction for conspiracy to incite acts of gross indecency.
In the summer of 1953, Lord Montagu of Beaulieu had offered Wildeblood the use of a beach hut near his country estate. Wildeblood brought with him two young RAF servicemen, his lover Edward McNally and John Reynolds. The foursome were joined by Montagu's cousin Michael Pitt-Rivers. At the subsequent trial the two airmen turned Queen's Evidence, and claimed there had been dancing and 'abandoned behaviour' at the gathering. Wildeblood said it had in fact been 'extremely dull'. Montagu claims that it was all remarkably innocent, saying: 'We had some drinks, we danced, we kissed, that's all.'
Arrested on 9 January 1954, in March of that year Wildeblood was brought before the British courts charged with 'conspiracy to incite certain male persons to commit serious offences with male persons' (or 'buggery'). Wildeblood was charged along with Lord Montagu and Michael Pitt-Rivers, and during the course of the trial he admitted his homosexuality to the court. Montagu received a 12 months sentence, while Wildeblood and Pitt-Rivers were sentenced to 18 months in prison as a result of these and other charges, which led eventually to the Wolfenden Report, which in 1957 recommended the decriminalisation of homosexuality in the UK.
After his release from prison he gave evidence to the Wolfenden Committee and to the House of Lords, and became a campaigner for homosexual law reform. He described his background and the history of the events up to 1955 in a book titled Against the Law. His main points were that homosexuality between consenting adults in private ought not to be against the law, that prison only encourages homosexuality.
In 1969 he joined the staff of Granada Television and worked as a television producer. In the early 1970s he accepted an offer from the Canadian Broadcasting Corporation and went to live in Toronto and became a Canadian citizen. For 16 years he wrote and produced a number of successful series.
When he retired he went to live in a wooden Edwardian cottage in Victoria, British Columbia which had a view over the Juan de Fuca Straights to the Olympic Mountains above Seattle. Here he resumed his childhood interest in nature.
In June 1994 he had a stroke which left him speechless and quadraplegic. He learnt to communicate via a computer using movements of his chin. He died at the age of 76. Shortly after his death, Against the Law was republished with an introduction by journalist Matthew Parris in 2000.
The story of Peter Wildeblood and Lord Montagu's trial and their role in the history of decriminalisation in England is told in a 2007 Channel 4 drama-documentary, A Very British Sex Scandal.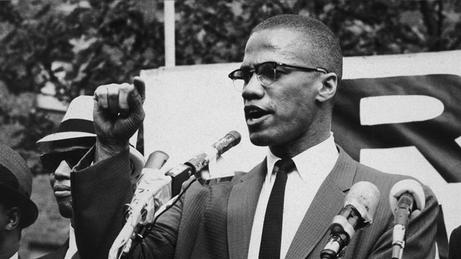 1925 - Malcolm X (d.1965) né Malcolm Little (and also known as El-Hajj Malik El-Shabazz), was an African-American Muslim minister and a human rights activist. To his admirers he was a courageous advocate for the rights of blacks, a man who indicted white America in the harshest terms for its crimes against black Americans; detractors accused him of preaching racism and violence. He has been called one of the greatest and most influential African Americans in history.
Malcolm X was effectively orphaned early in life. His father was killed when he was six and his mother was placed in a mental hospital when he was thirteen, after which he lived in a series of foster homes. In 1946, at age 20, he went to prison for larceny and breaking and entering. While in prison he became a member of the Nation of Islam, and after his parole in 1952 quickly rose to become one of its most influential leaders. For a dozen years he was the public face of the controversial group; in keeping with the Nation's teachings he espoused black supremacy, advocated the separation of black and white Americans and scoffed at the civil rights movement's emphasis on integration.
By March 1964, Malcolm X had grown disillusioned with the Nation of Islam and its leader Elijah Muhammad. He ultimately repudiated the Nation and its teachings and embraced Sunni Islam. After a period of travel in Africa and the Middle East, including completing the Hajj, he returned to the United States to found Muslim Mosque, Inc. and the Organization of Afro-American Unity. While continuing to emphasize Pan-Africanism, black self-determination, and black self-defense, he disavowed racism.
In February 1965, shortly after repudiating the Nation of Islam, he was assassinated by three of its members. The Autobiography of Malcolm X published shortly after his death, is considered one of the most influential nonfiction books of the 20th century.
According to eyewitness testimony and hundreds of different sources, Malcolm X was a bisexual who carried on a sustained affair with a white businessman. It is, of course, not unheard of for poor straight men to make a quick buck as rent boys. But Malcolm X's involvement seems to have been a little different. Firstly, he liked to boast loudly to whomever would listen that he "serviced queers." Then there's the matter of his sustained sexual relationship with a white businessman, not to mention his frequent dalliances with the transvestite Willie Mae. In all, Malcolm X is thought to have spent a decade of his life sleeping almost exclusively with men; usually for money but not always. As Peter Tatchell pointed out in The Guardian, it's unlikely he could have sustained the practice that long without at least some level of interest.
And interest seems to have always been there in Malcolm's life. Although there's no suggestion he slept with men after marrying his wife, old school friends have repeatedly remarked that he used to make local boys jerk him off; boasting if he managed to get them to give him oral sex. Recently, the respected African-American historian Manning Marble repeated the assertion that Malcolm X was bi-sexual in his hugely scholarly biography of Malcolm X.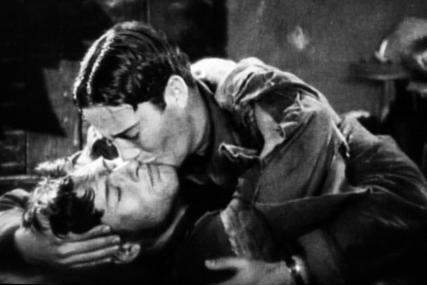 1927 – Wings, the first feature film with a male/male kiss, premieres…in Texas! The actors were Richard Arlen and Jack Powell. It is the first film to win the Academy Award for Best Picture. It's an American silent film set during the First World War, produced by Lucien Hubbard, directed by William A. Wellman.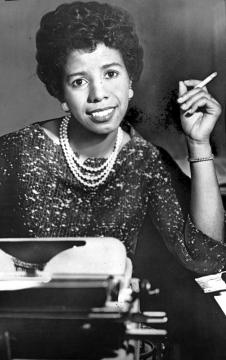 1930 – American playwright Lorraine Hansberry was born on this date (d.1965). She is best known for her play A Raisin in the Sun. The play was a huge success. It was the first play written by an African-American woman and produced on Broadway. It also received the New York Drama Critics Award making Hansberry the youngest and first African American to receive the Award.
She married Robert Nemiroph, a Jewish literature student and songwriter, in 1953. They separated in 1957 and divorced in 1964. The marriage lasted only a few years because Hansberry soon began coming to terms with her Lesbianism.
Around 1957, Hansberry joined the Daughters of Bilitis, the pioneering lesbian organization based in San Francisco, and began receiving their journal, The Ladder, the first Lesbian publication in the United States. In May 1957, Hansberry wrote the first of two thoughtful letters to the magazine. Since the editorial policy was to identify letter writers with initials, the printed letter was signed only, "L.H.N., New York,N.Y." - the writer's identity was disclosed only after her death. In her letter, Hansberry mused about everything from butch-femme culture to the gaps between Lesbians and gay men, displaying a feminist awareness that would grow stronger over the next few years. In August of that same year,"L.H.N." once again wrote the The Ladder with more feminist commentary. The connections she drew between sexism and homophobia were ahead of her time: "Homosexual persecution has at its roots not only social ignorance, but a philosophically active anti-feminist dogma," she wrote.
She died on January 12,1965 of pancreatic cancer at the age of 34.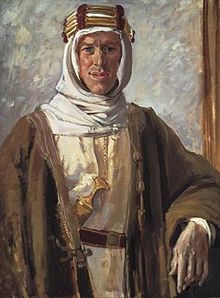 1935 – English soldier, memoirist and masochist T. E. Lawrence, also known as "Lawrence of Arabia" died on this date.(b. 1888) At the age of 46, two months after leaving the service, Lawrence was fatally injured in an accident on his Brough Superior SS100 motorcycle in Dorset, close to his cottage, Clouds Hill, near Wareham. A dip in the road obstructed his view of two boys on their bicycles; he swerved to avoid them, lost control and was thrown over the handlebars. He died six days later on 19 May 1935. The spot is marked by a small memorial at the side of the road.
The circumstances of Lawrence's death had far-reaching consequences. One of the doctors attending him was the neurosurgeon Hugh Cairns. He was profoundly affected by the incident, and consequently began a long study of what he saw as the unnecessary loss of life by motorcycle dispatch riders through head injuries. His research led to the use of crash helmets by both military and civilian motorcyclists.
On Lawrence's death, his mother arranged with the Framptons for him to be buried in their family plot at Moreton Church. His coffin was transported on the Frampton estate's bier. Mourners included Winston and Clementine Churchill and Lawrence's youngest brother, Arnold. A bust of Lawrence was placed in the crypt at St Paul's Cathedral and a stone effigy by Eric Kennington remains in the Anglo-Saxon church of St Martin, Wareham.
"All men dream ... But not equally...
Those who dream by night in the dusty recesses of their minds wake in the day to find it is vanity;
but the dreamers of the day are dangerous men,
for they act their dreams with open eyes to make it possible ..."

1947 – The Colorado Supreme Court upholds the sodomy conviction of a man whose love letters to another man were admitted into evidence against him.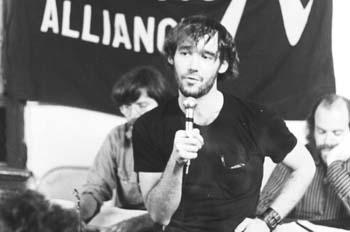 1944 – Pete Fisher (d.2012), with his late partner Marc Rubin and a cadre of fearless comrades in the Gay Activists Alliance (GAA) militantly challenged anti-gay bigotry in the early 1970s,
Peter Fisher was born in Richmond, Virginia, graduated from Eastchester High School in Westchester, went to Amherst College for two years. He enlisted in the Air Force rather than wait to be drafted, and graduated Magna Cum Laude and Phi Beta Kappa from Columbia University in 1969. He was pursuing a graduate degree "but resigned to become a full-time homosexual. I have yet to regret it," he wrote in 1972.
Fisher, coming to consciousness of being gay pre-Stonewall, had a rough time. His father, an executive at the New York Times, strongly disapproved and sent him to a shrink to try to turn him heterosexual – partly by forbidding masturbation!
His groundbreaking 1972 book "The Gay Mystique" chronicled the early, vibrant post-Stonewall movement and explained homosexuality to straight people and to homosexually-oriented people still coming to terms with themselves.
He joined GAA in 1970 where he met Rubin, and their relationship endured until Marc's death.
Describing his intense joy marching in the Christopher Street Liberation Day march in 1970 that commemorated the first anniversary of the Stonewall Rebellion, Fisher wrote, "There's no going back after that. You can't feel those things and take them back to the closet and nurse them. When you know what it really means to be free, you know that freedom is life. Do you know how it tastes to be alive for the first time? Oppression in any form requires the complicity of the oppressed. To come out is to refuse to oppress oneself, refuse to play the game."
Fisher was writing and agitating at a time when sodomy was still a crime in most states including New York, psychiatry classified homosexuality as a mental illness, and civil rights protections on the basis of sexual orientation were non-existent. He led several of the most famous "zaps" for which GAA was known, taking over the offices of the Daily News when its editors derided gay people as "fairies, nances, and queers" and of Harper's magazine when its Joseph Epstein wrote, "If I had the power to do so, I would wish homosexuality off the face of the earth, because I consider it a curse."
When City Councilman Saul Sharison refused to allow the New York gay rights bill to be heard in committee in 1971, Fisher was among those who led more than a thousand people from a dance at the GAA Firehouse at 99 Wooster Street to Sharison's high rise at 70 East Tenth Street and got clubbed by the police. "It was the most nightmarish scene I had ever witnessed: long, brutal clubs smashing left and right, landing on people's heads, the crowd panicking, pushing first to the barricades and then falling back," he wrote. He and Rubin were arrested, but five days later the hearing was scheduled on the bill that GAA put forward as the first in the country to propose protections on the basis of "sexual orientation."
With Marc Rubin, Fisher wrote the novel "Special Teachers/ Special Boys" based on Rubin's experiences teaching troubled youth.
He died of suicide in 2012.

1950 – The US Senate authorized an investigation into the employment of homosexuals by the federal government.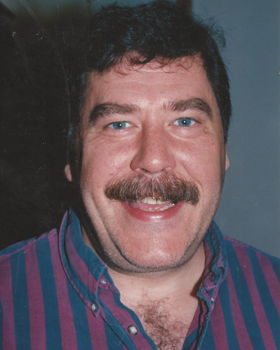 1950 – Dr. Rick Huskey, M.D., D.Min., M.Div., a co-founder of Affirmation: United Methodists for Gay, Lesbian, Bisexual and Transgender Concerns, was born in Minneapolis, Minnesota. Graduating from Robbinsdale Senior High School in 1968, with honors. Rick received a scholarship to attend St. Olaf College in Northfield, Minnesota, where he majored in religion, with minors in classics, philosophy and urban studies.
While an undergraduate student at St. Olaf College in Northfield, Minnesota, Rick helped organize the Northfield Gay Liberation Front in 1971.
While attending the United Methodist General Conference in Atlanta in May, 1972, as part of a seminary class, Rick met openly gay minister Gene Leggett from Texas. Rick and Gene quickly became colleagues and lobbied for acceptance of gay and lesbian clergy there. That General Conference adopted the infamous "we do not condone..." clause in the waning hours of the conference.
Back at seminary in the fall of 1972, Rick was instrumental in the formation of Chicago Gay Seminarians and Clergy, along with fellow seminarians John Yoakam, David Sindt, David Blix and Bill Krick. The following spring Huskey and Leggett traveled the East Coast together (in Huskey's Dodge Dart) and began building a network of gay and lesbian United Methodist clergy.
After receiving an M.Div. degree from Garrett and a D.Min. degree from Chicago Theological Seminary in 1974, Rick returned to Minnesota where he served as associate pastor at Good Samaritan UM Church in Edina. The following May, during a conversation about pastoral appointments with Bishop Wayne Clymer, Rick informed the bishop that he was gay and asked to begin a ministry with gay and lesbian Christians in Minnesota.
Huskey understood that his ministry was following in the footsteps of John Wesley, Methodism's founder, who in 1732 ministered to the "homosexual" Tommy Blair in Oxford's Bocardo Jail. This ministry was documented in Wesley's Oxford Diaries and confirmed by the diaries of other "Holy Club" members. Among the diary listings are John's private visitations, running errands, teaching religious catechism, and serving as legal defense in young Blair's "buggery" charge.
The bishop removed Huskey from his parish position, placing him on "voluntary location." Two years later, the Minnesota Annual Conference voted to put Huskey on "involuntary location," thereby ending his ministerial career in the church. Over 100 gay men and lesbian from the area participated in a "kneel-in" demonstration protesting Huskey's "de-frocking" during the ordination service at the conference session.
During this time, Rick continued to organize gay and lesbian United Methodists. In the summer of 1975, he, Steve Webster, Ernie Reagh and Gene Leggett convened the first national meeting of gay and lesbian United Methodists. During this meeting at Wheadon UM Church in Evanston, this group named itself The United Methodist Gay Caucus.
In the summer and fall of 1977, Huskey was one of the lead organizers of demonstrations against Anita Bryant's campaign to repeal the St. Paul (Minnesota) ordinance that banned discrimination in employment and housing.
In 1988, Huskey arranged for the beginning of a United Methodist Gay and Lesbian Archives by donating his collection of papers and documents to the United Methodist Archives at Drew University. He has actively campaigned and worked to get the papers of other early United Methodist gay and lesbian leaders added to this collection.
Rick lives in Martinsburg, West Virginia, and commutes to his practice in the District. He is the attending physician for over 200 seriously ill nursing home patients. Dr. Huskey cares for patients in their final, end-of-life status. He cares for the sickest elderly in the community, and incorporates home care visits into his practice. He yet expects to be ordained an Elder in the United Methodist Church as an open gay man with a call to ministry.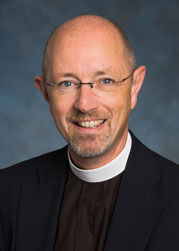 1954 – Peter Elliott, born in St. Catharines, Ontario, is rector of Christ Church Cathedral and Dean of New Westminster in the Anglican Church of Canada. Elliott grew up in St. Catharines, Ontario. His brother Tim Elliott is a retired Anglican priest. His sister Anne Elliott is the head of the St. Leonard's Society for paroled ex-offenders. His eldest nephew Jeremy Elliott is the drummer in the charted Canadian roots rock band Staggered Crossing.
He was ordained a priest in the Diocese of Niagara in 1980. Prior to coming to Vancouver, he was a program director with the Anglican Church of Canada. In 1994, Elliot was made rector of Christ Church Cathedral and Dean of New Westminster.
From 1998 to 2001, Elliott served as an officer of the General Synod of the Anglican Church of Canada and was elected for a second term as a member of the Council of General Synod and chair of its Planning and Agenda Team.
From 2003 to 2007, Elliott served as Prolocutor of General Synod, initially as deputy for the first year. Andrews was elected prolocutor on June 21, 2007 at the 2007 General Synod in Winnipeg.
Following the retirement of the diocesan bishop, the Right Reverend Michael Ingham, and the see being vacant, on August 31, 2013, Elliott, as Dean of New Westminster became administrator of the diocese. He continued as administrator until the ordination and installation of the next bishop, Melissa M. Skelton, on March 1, 2014.
Elliott also chairs a task force on negotiating a settlement concerning native residential schools.
The diocese of New Westminster was cited in the Windsor Report and the Anglican Communion Primates' Meeting over the issue of the blessing of same-sex unions. Elliott was the highest-ranking (in his position as Prolocutor) openly gay cleric in the Anglican Church of Canada. In 2005, Elliott made an official presentation to the Anglican Consultative Council in Nottingham, England:
I come to this issue as man who is a Christian, ordained for 25 years, a gay man, in a committed relationship myself. I come to this meeting with the support of my partner Thomas, my family, my parish, my bishop, my diocese. And I have brought with me the very first Bible I received when I was just 4 years old. In it, in my handwriting, are the words, "Today I gave Jesus my life." It's dated March 29, 1962. I was eight years old ...
Elliott serves on the board of directors of the Vancouver International Film Festival. He has reviewed movies for the Anglican Journal - the national newspaper of the Anglican Church of Canada and for the newspaper of the Anglican Church of Australia. In 1999, his film reviews received an award of excellence from the Associated Church Press.
Elliot has been involved with the popular CBC readings of A Christmas Carol from their inception. His sister-in-law is the CBC radio announcer Judy Maddren who began the readings in 1990 in Toronto. In Vancouver, Christ Church Cathedral has held the popular readings for a decade.
Below is an excerpt from his Sermon for Pride Day, July 31, 2011:
"... for many GLBT people the first awareness of our sexual orientation comes as a wound, a deep and unexpected aspect of our identity with which we silently wrestle year after year. Unbidden and unwanted, we agonize, trying to figure out how we can be in the world and whether we will ever find someone to love.

"Those of us of a certain age—the older ones of us—were not helped by how homosexuals were depicted in literature and film: gay characters in works by Tennessee Williams and others were always tragic figures, obsessed by their sexual desires but unable to adjust to the straight society around them. Alcoholic or suicidal or both, these characters mirrored the dominant attitudes so prevalent in the North American culture of the 40s, 50s, even through to the 60s and early 70s.

"Being gay was not an option when I was growing up in those years. The only option was to be straight, if popular images in cinema were to be trusted, and to grow up to be just like Doris Day and, um, Rock Hudson. So we buried our feelings, took on relationships that didn't give us the expression we needed and lived a secret life. The wounding of women and men in those years, and sadly, still today, is deep and like Jacob, we walked through life, metaphorically speaking, with a limp.

"Now times have changed here, thank God, in this good land of Canada and in many other parts of the world, but sadly the story of the wounding of gay people is far from over. As we gather here on the day of the Lesbian and Gay Pride parade we are conscious of the many places in the world where the powers that be, too often undergirded by religious leaders, criminalize same sex behavior producing generations of women and men who live secret lives quite literally terrified for their safety. It creates a climate of fear that stands in stark contrast with the freedoms and openness that today's celebrations in Vancouver represent.

"And if our parades, our humour, our campiness seem, to heterosexual people, to be outrageous bordering on lewd, remember this: what is hidden for centuries when revealed may emerge unfiltered and extreme. It's always helpful for me to remember that the very designation of our movement as 'gay pride' is to point out its opposite: for many of us, our experience was gay shame.

"And so we wrestled and experienced a wounding and have emerged, like Jacob, with a transformed understanding of who we are and what we can offer the world. I believe the journey of coming out is a spiritual journey, and thank God that so many Christians are now able to witness, receive, affirm and bless the gifts of lesbian and gay disciples of Jesus Christ.

"We can thank some of our pioneers for that. One of the early prophets of full inclusion was our friend the late Archbishop David Somerville. As diocesan bishop he gave permission to the group Integrity to meet and meet they did for over 30 years, providing a safe space for gay and lesbian people to worship together and offer pastoral care for each other.

"Just 17 years ago, when I was appointed Dean, it was not safe for a priest to be openly gay or partnered. David told me how, after my appointment was announced, someone approached him and said, 'Do you know that Peter Elliott is gay?'

"David didn't miss a beat; he responded, 'What colour are his eyes?'

"The person was taken aback, 'Didn't you hear me—I said he's gay.'

"David just smiled and said again, 'What colour are his eyes?' It was his way of saying that being gay didn't matter any more than eye colour mattered."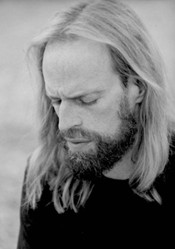 1954
–
Lev Raphael
, the son of Holocaust survivors, is a pioneer in writing fiction about America's Second Generation, publishing his first short story about children of survivors in 1978. Many of his early stories on this theme were collected in his award-winning book, Dancing on
Tisha B'Av
, while the best of those and newer ones appear in his second collection
Secret Anniversaries of the Heart
.
Raphael is the author of 18 other books, including two novels about survivors, Winter Eyes and The German Money, and three memoirs, Journeys & Arrivals, Writing a Jewish Life, and My Germany. Raphael's fiction has been widely anthologized in the U.S. and Britain, most recently in the anthology Promised Lands, which contains Lev's latest story featuring a child of survivors: "Money."
Born and raised in New York City, Raphael taught at the university level in New York, Massachusetts and Michigan for 13 years. The first course he designed was a multi-disciplinary study of the Holocaust. He left teaching in 1988 to write and review full-time. He has published work in a variety of genres, including literary fiction, murder mysteries, fantasy, short stories, memoir and non-fiction, and is known for being one of the most prominent LGBT figures in contemporary Jewish American literature.
Raphael has keynoted three international Holocaust conferences where he received standing ovations, as well as appearing at hundreds of invited lectures and readings in Israel, North America, and Europe at Jewish Book Fairs, Jewish Community Centers, synagogues and universities.
In 1996, Raphael began publishing a series of mystery novels centred on Nick Hoffman, an English professor and amateur detective investigating murders in the academic world, assisted his life partner, Stephan Borowski.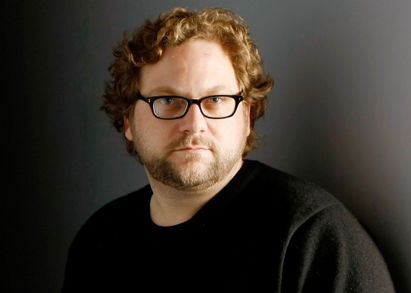 1971 – Ross Katz, in Philadelphia, Pennsylvania, is an American film producer, screenwriter and film director.
Prior to becoming a producer, Katz was a commercial rock DJ on 94 WYSP FM in Philadelphia. He got his start in movies working as a grip on Quentin Tarantino's Reservoir Dogs, then interned at Good Machine eventually becoming Ted Hope's assistant. It was Hope who encouraged Katz to try his hand at producing. His first effort was Jim Fall's Trick. The film was one of the early independents to explore homosexual cinema treated as romantic comedy.
Next he co-executive produced, along with Ted Hope & Anne Carey, an HBO television mini-series of Moisés Kaufman's play The Laramie Project. The mini-series version of The Laramie Project was adapted by Kaufman and members of New York's Tectonic Theater Project who went to Laramie, Wyoming after the murder of Matthew Shepard. The piece is based on more than 200 interviews they conducted while there. It follows and in some cases re-enacts the chronology of Shepherd's visit to a local bar, his kidnap and beating, the discovery of him tied to a fence, the vigil at the hospital, his death and funeral, and the trial of his homophobic killers. The mini-series mixes real news reports with actors portraying friends, family, cops, killers, and other Laramie residents in their own words. It concludes with a Laramie staging of "Angels in America" a year after Shephard's death.
Katz went on to co-produce two Academy Award Best Picture nominees; Todd Field's
In the Bedroom
and
Sofia Coppola
's
Lost in Translation
.
In 2009 Katz returned to HBO for another real-life story Taking Chance. This was his directorial debut and was praised by television critics for its "reverence and sensitivity" to the men in uniform. Based on a true story, the brief film — it runs less than 90 minutes — follows the journey of a fallen U.S. Marine, 19-year-old Lance Cpl. Chance Phelps, as his body makes its way across the country accompanied by a Marine escort, Lt. Col. Michael Strobl (Kevin Bacon). Strobl wrote about the experience in 2004 and his journal entry has been e-mailed and posted online, where it gained an avid following (read it at ChancePhelps.org). He was nominated for an Emmy and co-won the WGA Award (TV) in Long Form adaptation at the Writers Guild of America Awards 2009 with Michael Strobl.
Katz has had three films in competition at the Sundance Film Festival and was invited to join the Academy of Motion Picture Arts and Sciences (producers branch) in 2005.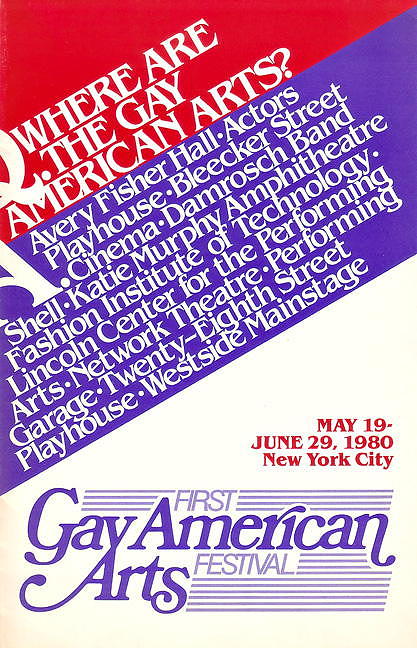 1980 –The first Gay American Arts Festival opened in New York City.

1981 – Iowa repeals its law requiring a coroner's investigation of deaths resulting from "unnatural sex" relations.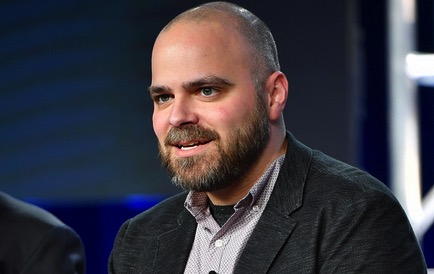 1983 – Kyle Patrick Alvarez is an American film director and screenwriter.
Alvarez was born in Miami, and attended the University of Miami.
His first film, Easier with Practice, was based on a GQ article by Davy Rothbart. Alvarez then adapted a short story by David Sedaris into the film C.O.G., which premiered at the 2013 Sundance Film Festival, and was released later that year. Alvarez's third film, The Stanford Prison Experiment, a thriller dramatizing the 1971 experiment of the same name, premiered at the 2015 Sundance Film Festival, where it received the Alfred P. Sloan Prize. It received positive reviews and was distributed by IFC Films. Alvarez has also directed four episodes of the Netflix series 13 Reasons Why. Alvarez directed the second season of the Amazon series Homecoming which premiered on May 22, 2020.
Alvarez lives in Los Angeles. He is openly gay.

1983 –The TV show 20/20 did its first show on AIDS. It had been a forbidden topic until executives learned that children were getting the disease.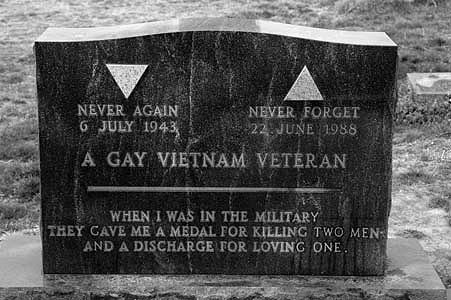 The gravestone of Leonard Matlovitch
1987 – Leonard Matlovich, among the earliest gay men to challenge the US military's policy against gays and lesbians, announced on Good Morning America that he had AIDS.

1991 – Hong Kong's Executive Council votes to decriminalize homosexuality.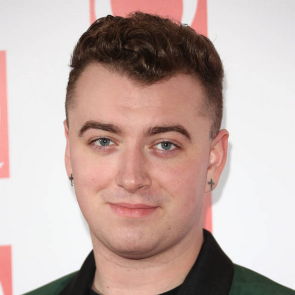 1992 – Sam Smith is a British singer-songwriter. He rose to fame in October 2012 when he was featured on Disclosure's breakthrough single "Latch", which peaked at number eleven on the UK chart. His subsequent feature —on Naughty Boy's "La La La"— earned him his first number-one single on the chart in May 2013.
Smith was born in London, England.He is an alumnus of Youth Music Theatre UK and starred in their 2007 production of "Oh! Carol". For a number of years he studied singing and songwriting under jazz vocalist/pianist Joanna Eden.
In 2009, his mother Kate Cassidy, a former City banker who earned more than £500,000 a year, launched a £1.5m High Court battle against her former employers Tullett Prebon. The company dismissed her amid accusations that she was spending too much time managing her son's music career.
In December 2013, Smith was nominated for the 2014 BRIT Critics' Choice Award and the BBC's Sound of 2014 poll; both of which he went on to win. He released his debut studio album, In the Lonely Hour, on 26 May 2014 via Capitol Records. The lead single, "Lay Me Down", was released prior to "La La La". The second single, "Money on My Mind", was released on 16 February.
n May 2014, Smith explained that many of the songs on his debut album were inspired by unrequited love, stating "'In the Lonely Hour' is about a guy that I fell in love with last year, and he didn't love me back. I think I'm over it now, but I was in a very dark place. I kept feeling lonely in the fact that I hadn't felt love before."
The video for "Leave Your Lover" features Smith in a bi-sexual three-way affair.

1992 – Springfield Oregon voters passed a law prohibiting the passing of any law protecting homosexuals from discrimination. City agencies were given the okay to deny services to gay organizations and any organization supportive of gay rights, public libraries were ordered to remove from their shelves any books which were neutral or positive on the topic of homosexuality, and gay pride events were banned from public property.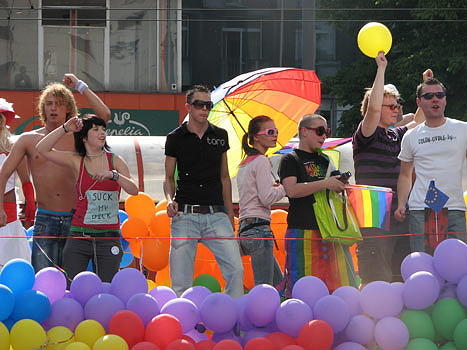 2007 – On this date more than five- thousand people marched through the streets of Warsaw in the first legally sanctioned LGBT pride parade in the Polish capital. Many of the marchers carried banners reading "Stop homophobia."

[{(o)}]|[{(o)}]|[{(o)}]|[{(o)}]| [{(o)}]|[{(o)}]
TODAY'S GAY WISDOM
Lorraine Hansberry:
[{(o)}]|[{(o)}]|[{(o)}]|[{(o)}]| [{(o)}]|[{(o)}]
"There is always something left to love. And if you ain't learned that, you ain't learned nothing. Have you cried for that boy today? I don't mean for yourself and for the family 'cause we lost the money. I mean for him; what he's been through and what it done to him. Child, when do you think is the time to love somebody the most; when they done good and made things easy for everybody? Well then, you ain't through learning -- because that ain't the time at all. It's when he's at his lowest and can't believe in his self 'cause the world done whipped him so. When you starts measuring somebody, measure him right child, measure him right. Make sure you done taken into account what hills and valleys he come through before he got to wherever he is."


- from Raisin in the Sun

MAY 20 →


[{(o)}]|[{(o)}]|[{(o)}]|[{(o)}]| [{(o)}]|[{(o)}]