January 30
[{(o)}]|[{(o)}]|[{(o)}]|[{(o)}]| [{(o)}]|[{(o)}]
1827 – Illinois enacts a law prohibiting anyone convicted of sodomy from holding public office.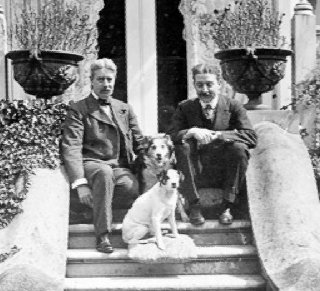 Howard Sturgis (L) with William Haynes-Smith
1855 – Howard Overing Sturgis the novelist and eccentric was born on this date. (d.1920) A millionaire American expatriate, Sturgis passed his life in England knitting, embroidering and writing novels. He is best known for two homosexual novels: Tim: A Story of School Life and Belchamber.
George Santayana, distantly related, said that:
[Sturgis] became, save for the accident of sex, which was not yet a serious encumbrance, a perfect young lady of the Victorian type. He ... instinctively embraced the proper liberal humanitarian principles in politics and history.... He learned to sew, to embroider, to knit, and to do crochet.... He would emit little frightened cries, if the cab he was in turned too fast round a corner; and in crossing a muddy road he would pick up the edge of his short covert-coat, as the ladies in those days picked up their trailing skirts.... Howard attracted affection, and however astonished one might be at first, or even scornful, one was always won over in the end.
Tim was published anonymously, dedicated to the "love that surpasses the love of women." Edward Prime-Stevenson labeled Tim "a minute study of psychic Uranianism between two school-lads, a sympathetic but tragic depiction of a sensitive child in British public school [Eton]."
Tim had sold well, but the lukewarm reception of Belchamber, along with withering criticism from Henry James, caused Sturgis to abandon writing altogether except for a few unpublished short stories.
Affable and witty, Sturgis was a favorite with Henry James, Edith Wharton, and A. C. Benson, and the subject of a memorable sketch by E. M. Forster. Sturgis maintained a lifelong relationship with a much younger man, William Haynes-Smith, known as "Babe", a distant relative, who lived with him until until Sturgis's death in 1920, and to whom his novel "Belchamber" is dedicated.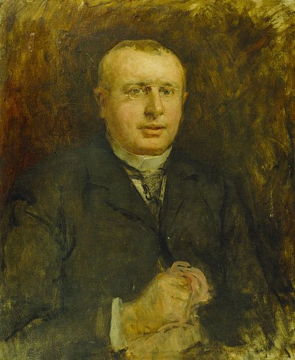 1859 – Edward Martyn was born on this date. (d.1923); Martyn was the first president of Sinn Féin, the Irish republican movement's political party, which he co-founded with Arthur Griffith, serving from 1904 to 1908. He was homosexual and the son of a wealthy Catholic family from Tillyra Castle in County Galway.
A pillar of the Celtic Renaissance, in 1899 Martyn co-founded, with the poet W.B. Yeats, what became Ireland's famous national theater, The Abbey, the Irish Literary Theatre (1899), which was part of the nationalist revival of interest in Ireland's Gaelic literary history. He was a cousin and friend to George Moore, the Irish novelist, though their relationship was often antagonistic.
Violently opposed to British rule in Ireland, he was the center of a court case in 1905 as the result of an off-the-cuff remark in which he stated that "All Irishmen who join the English army ought to be flogged". He died in 1923, unmarried, and after donating his body to science, was buried at his own request in a pauper's grave.
Martyn was outed by his friend George Moore, a prolific novelist, critic, and polemicist, in his three-volume memoir "Hail and Farewell" (published between 1911 and 1914), which entertained its readers but infuriated his former friend. Moore himself said of these memoirs, "Dublin is now divided into two sets; one half is afraid it will be in the book, and the other is afraid that it won't".
Moore, who was attracted to the handsome young Yeats, later fell in love with the celebrated French painter Edouard Manet, who painted three portraits of him. Moore was influenced by the homosexual Oxford critic Walter Pater, and Moore's 1886 work, A Drama in Muslin, contained references to Lesbianism. Moore's 1887 novel, A Mere Accident, also has a homosexual theme and its central character is again based on Martyn.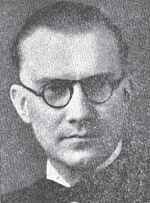 1889 – Joseph Fielding Smith (d.1964) was presiding patriarch and a general authority of The Church of Jesus Christ of Latter-day Saints (LDS Church) from 1942 until 1946.
Smith was born in Salt Lake City, Utah, the son of a LDS Church apostle. He went to school at the University of Utah. In 1929, he married Ruth Pingree. Together they had 7 children.
At the age of 43, Smith was ordained a high priest and Patriarch to the Church on 8 October 1942 by Church President Heber J. Grant. He served but four years before it was reported by the church that he had requested to be released from his position. His request was granted by Church President George Albert Smith on 6 October 1946, with the church announcing that Smith was released for reasons of "ill health." After Smith's death it was discovered that the patriarch had been involved in a homosexual affair with a 21-year-old U.S. Navy sailor, who was also a Latter-day Saint.
After being released, Smith took his family to Honolulu, Hawaii, where he continued to raise his family. For a time, Smith was not allowed to hold any position in the church, but reportedly was "treated with compassion." In 1957, Smith was again allowed to serve in the church after he had forsaken his homosexual behavior.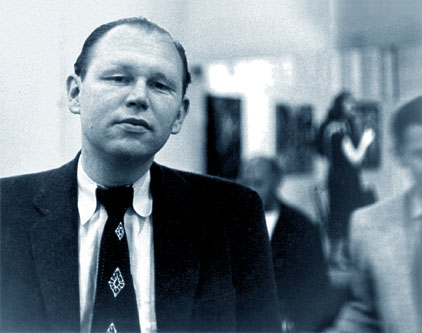 1925 – The poet Jack Spicer was born in Hollywood, California (d.1965). Most often identified with "the San Francisco Renaissance," he is associated with other poets of the era like Robin Blaser and Robert Duncan, and studied Old Norse, Anglo-Saxon, and German to prepare for a career in linguistics. This putative career was blighted by Spicer's refusal to sign the 'Loyalty Oath', a legal provision that required all California state employees (including graduate teaching assistants at Berkeley) to swear loyalty to the United States.
Although writing and living in the middle of the Beat movement, Spicer and Duncan stood oddly set apart from it, maintaining an approach to poetry and art that wedded aesthetics to intellect. Spicer's relations with his Gay contemporaries Allen Ginsberg and Frank O'Hara remained antagonistic: Ginsberg was too 'populist'; O'Hara a 'superficial versifier'.
The lyric beauty, intellectual power, and formal invention of Spicer's poetry attracted a core of disciples who met in the North Beach bars and the San Francisco parks he favored. The open homosexuality of his core group, the 'Spicer Circle', resulted in the marginalization of some of the most moving love poetry produced in this century.
Spicer died as a result of his alcoholism. Since the posthumous publication of The Collected Books of Jack Spicer (first published in 1975), his popularity and influence has steadily risen, affecting poetry throughout the United States, Canada, and Europe.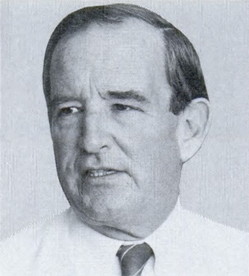 1931 – Stewart McKinney (d.1987) was an American politician who represented the Fourth congressional district of Connecticut in the House of Representatives from 1971 until his death of AIDS.
McKinney was born in Pittsburgh, Pennsylvania, but by the time he graduated from high school, his family was living in Connecticut, where he would live for the rest of his life. He attended Kent School and later Princeton University from 1949 to 1951, but dropped out and enlisted in the United States Air Force, attaining the rank of sergeant. After leaving the Air Force in 1955, he went back to college, receiving a B.A. from Yale University in 1958.
In 1966, McKinney was elected as a Republican to the Connecticut State House of Representatives, where he served two 2-year terms, including a stint as minority leader in his second term (1969-1970).
McKinney married Lucie Cunningham, the daughter of Briggs Cunningham II and Lucie Bedford, the granddaughter of a co-founder of Standard Oil.
In 1970, McKinney ran for the U.S. House and won. He served in the House as a moderate Republican until his death in Washington, DC.
His death in 1987 was brought about by complications of AIDS. His physician speculated he became infected with HIV in 1979 from blood transfusions during heart surgery, although the odds of that may have been about 10,000 to 1. McKinney was actively though not openly bisexual. Antigay prejudice at the time of McKinney's death in 1987 may have promoted a disingenuous approach to speculations on the cause of McKinney's HIV infection. He was the first U.S. congressman to die of the disease.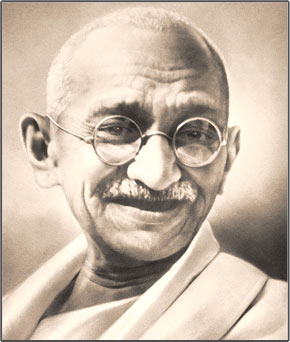 1948 – Mahatma Gandhi was assassinated in New Delhi, India by a Hindu religious extremist. Gandhi had ended British rule in India through nonviolent resistance.
"Non-violence is not a garment to be put on and off at will. Its seat is in the heart, and it must be an inseparable part of our very being," he stated in 1926.
His teachings were used during many of the Gay demonstrations of the 60s and 70s and were a major influence on Martin Luther King, through his gay cohort and fellow organizer, Bayard Rustin, who studied with Gandhi and brought the idea of satyagraha (a synthesis of the Sanskrit words Satya (meaning "truth") and Agraha ("insistence", or "holding firmly to") back to the American civil rights movement Today, the Gay Christian group Soulforce continues the uses Gandhi's non violence practices in its demonstrations against Christian churches that discriminate against GLBT people.

1951 – A California appellate court upholds the oral copulation conviction of a man based on police looking into the window of a restroom.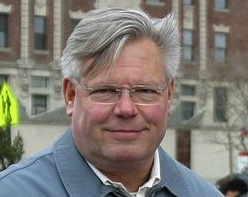 1955 – Thomas K. Duane is an American politician from New York, who served in the New York State Senate from 1999 to 2012.
Duane was the first openly gay member of the New York State Senate, and the only such member during his tenure there. He was also the body's only openly HIV-positive member.
Duane was the lead sponsor of Same-sex union legislation in the New York State Senate.
Since retiring from the State Senate, he has continued his advocacy work on behalf of the LGBTQ community, disadvantaged children, people with HIV/AIDS, and others.
Duane's partner of 25 years is Louis Webre.

1961 – The New Mexico House of Representatives votes 37-28 in favor of a revised criminal code that includes a repeal of the state's sodomy law. This is the first vote by a U.S. legislative body to repeal a sodomy law. This bill refers to sodomitical relations as "variant sexual practice," something unique in U.S. history.

1978 – The Louisiana Supreme Court overturns a sodomy conviction because of testimony given in the trial trying to show that the defendant was Gay. The Court said that whether the defendant was Gay or not was irrelevant under the state's sodomy law.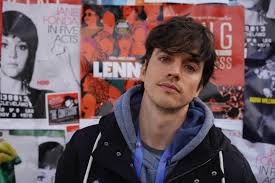 1981 – Fernando Grostein Andrade, born in São Paulo, is a Brazilian filmmaker, director, producer, screenwriter, director of photography, and media entrepreneur. He is a columnist for VEJA magazine and the newspaper Folha de S. Paulo.
His best-known work is the documentary Quebrando o Tabu, which discusses alternative policies to the War on Drugs and features former Brazilian president Fernando Henrique Cardoso as well as former US presidents Bill Clinton, Jimmy Carter, infectologist Drauzio Varella and writer Paulo Coelho.
In 2012, in partnership with Sun Dog Pictures, owned by British entrepreneur Richard Branson, the documentary was adapted into an international version which was narrated by actor Morgan Freeman. The project has spun off into the largest online platform in defense for human rights, with over 15 million followers between Facebook and Instagram.
Abe, his most recent movie, was selected to the Sundance Film Festival in 2019, and stars Noah Schnapp and Seu Jorge.
Fernando was also selected a Young Global Leader by the World Economic Forum in 2019. He is a founder of Spray Media, which produces content for cinema as well as YouTube and branded content. Other works include the documentary Wandering Heart, with Caetano Veloso, and a number of publicity campaign for big brands such as Nestlé, Coca-Cola, and Volkswagen.
Fernando is the son of PhD urbanist Marta Dora Grostein and journalist Mario Escobar de Andrade, director of Playboy magazine in Brazil, who died in 1991. He is brother, on his mother's side, of the TV host Luciano Huck. He currently resides in Los Angeles with his husband, actor Fernando Siqueira.

2003 – On this date Belgium became the second country in the world to legally recognize same-sex marriage, with some restrictions. According to the Belgian Official Journal, approximately 300 same-sex couples were married between June 2003 and April 2004 (245 in 2003 and 55 in 2004). This constituted 1.2 percent of the total number of marriages in Belgium during that period. Two thirds of the married couples were gay male couples; the remainder were lesbian couples. On 22 July 2005, the Belgian government announced that a total of 2,442 same-sex marriages had taken place in the country since the extension of marriage rights to same-sex couples two and a half years earlier.

JANUARY 31 →
[{(o)}]|[{(o)}]|[{(o)}]|[{(o)}]| [{(o)}]|[{(o)}]