May 5
[{(o)}]|[{(o)}]|[{(o)}]|[{(o)}]| [{(o)}]|[{(o)}]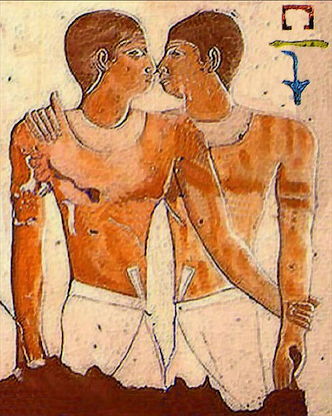 2400 BC – In 1964 in the ancient necropolis of Saqqara, Egyptian archaeologist Ahmed Moussa discovered the burial chambers of Khnumhotep and Niankhkhnum, servants and royal confidants at the Palace of King Niuserre during the Fifth Dynasty of Egyptian pharaohs, and are believed to be the first same-sex couple in recorded history. They were ancient Egyptian royal servants who shared the title of Overseer of the Manicurists in the Palace of King Niuserre Ini, sixth pharaoh of the Fifth Dynasty, reigning during the second half of the 25th century BC. They were buried together at Saqqara and are listed as "royal confidants" in their joint tomb.

1725 – Leendert Hasenbosch was a Dutch employee of the Dutch East India Company who was set ashore as a castaway on uninhabited Ascension Island in the South Atlantic Ocean as a punishment for sodomy. He wrote a diary until his presumed death six months later. The diary was published in 1726 under the title "Sodomy Punish'd." In 2006 the full story was published by Alex Ritsema, with the book A Dutch Castaway on Ascension Island in 1725; a second, revised edition was printed in 2010.

1722 – Pennsylvania requires registration and duty for certain imported servants, including those convicted of sodomy.

1891 – Carnegie Hall (then known as "the Music Hall") has its grand opening and first public performance, with Pyotr Ilyich Tchaikovsky as guest conductor.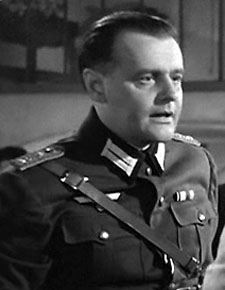 1898
–
Hans Heinrich von Twardowski
(d.1958), German / US. Actor, who appeared in numerous films from the 1920's to 1944, first in Germany, later in Hollywood.
He made his first film appearance in the 1920 Robert Wiene-directed horror movie Das Cabinet des Dr. Caligari (The Cabinet of Dr. Caligari) which starred Conrad Veidt, Werner Krauss and Lil Dagover. He would go on to appear in over 20 movies in Weimar Germany during the 1920s.
Twardowski, a homosexual, fled Germany in 1933 to escape the Nazi regime. Shortly after, he appeared in the 1932 drama Scandal for Sale starring Pat O'Brien.
In 1939, Twardowski's career picked up as he appeared in two Warner Bros. anti-Nazi movies. He played in the spy thriller Confessions of a Nazi Spy. Next Twardowski appeared in another spy thriller Espionage Agent starring Joel McCrea which was released just three weeks after Germany invaded Poland.
Later in 1939, Twardowski appeared in the highly controversial anti-Nazi movie Hitler - Beast of Berlin. Twardowski plays Albert Stalhelm, a SS storm trooper who becomes disillusioned with the brutality of the Nazi regime. His character accidentally betrays his anti-Nazi friends to his fellow SS members, who in turn murder him.
With the outbreak of World War II and the subsequent increase in war movies, Twardowski received uncredited roles as Nazis. He portrayed storm troopers, U-Boat captains, and army officers. He appeared in seven films in 1942, including a large role in the Nazi spy thriller
Dawn Express
. He next played an uncredited role as a sergeant in
The Pied Piper
starring
Monty Woolley
as an Englishman trying to get out of German-occupied France with a group of children. He also appeared in the comedy
Joan of Ozark
. Twardowski appeared as a German soldier in
Desperate Journey
with
Errol Flynn
and
Ronald Reagan.
In June 1942, Twardowski, appeared in a small role in Casablanca playing a German officer.
Twardowski's acting career ended along with World War II. However, he continued to write and direct plays.

1902 – Anderson Lawler (d.1959) was an American film and stage actor and producer, who had a career lasting from the 1920s through the 1950s. He began on Broadway, before moving to featured and supporting roles in Hollywood over a ten-year career at the very beginning of the talking picture era. After the end of his acting career, Lawler would move to the production end of the film industry, as well as becoming a producer of legitimate theater in the late 1940s and 1950s.
Lawler was born Sidney Lawler on May 5, 1902, in Russellville, Alabama. Prior to 1927, Lawler moved to New York City, and changed his professional name to Anderson.
In 1927 he had a featured role in the Broadway production Her First Affaire, which premiered at the Nora Bayes Theatre in August 1927. In 1929 he moved to Los Angeles, where he began his career in the film industry. His first role would be in 1929's River of Romance. While in Hollywood, he appeared in almost thirty films during this time, mostly in supporting roles, before moving behind the scenes in 1939. Aside from his professional career, he was also popular with many Hollywood actors including William Haines, George Cukor, and Gary Cooper.
Modern research suggests overwhelmingly that Cooper was involved in a long-term relationship with Anderson Lawlor. Just arrived in Hollywood, he met Cooper. Lawler frequently stayed at the Cooper house at 7511 Franklin Avenue while Cooper's parents were away. When Cooper eventually took his own apartment on Argyle Avenue, Anderson casually moved in.
Cooper biographers have explored his friendship with Anderson Lawler, with whom Cooper shared a house on and off for a year, while at the same time seeing Clara Bow, Evelyn Brent and Lupe Vélez. Lupe Vélez once told Hedda Hopper that during her affair with Cooper — whenever he would come home she would sniff for Lawler's cologne. Vélez' biographer Michelle Vogel has reported that Vélez consented to Cooper's sexual behavior with Lawler, but only as long as she, too, could participate.
Although Lawler was Gay, he was frequently linked with women, though this was usually a Hollywood smoke screen. In 1935 he accompanied Kay Francis on a trip to Europe, ostensibly sent by the studios to keep her out of trouble.
On April 6, 1959, Lawler died suddenly from a heart attack.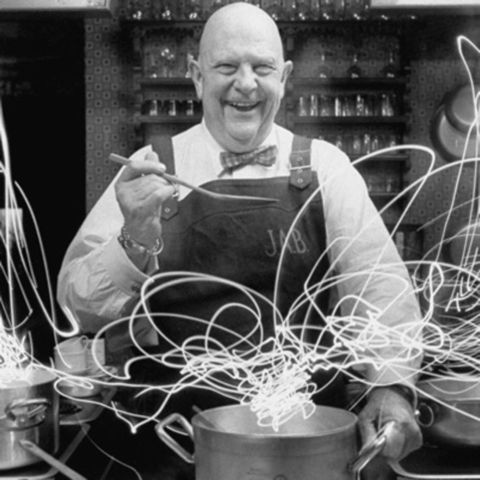 1903 – The American chef and food writer James Beard was born (d.1985). Recognized by many as the father of American gastronomy, throughout his life he pursued and advocated the highest standards, and served as a mentor to emerging talents in the field of the culinary arts.
Beard and his mother spent summers at her seaside cottage in Oregon. His father rarely joined them. Mary Beard was renowned in Gearhart for her lavish and elaborate picnics on the beach. Her son fondly recalled digging clams for some of the dishes and savoring other delicious local seafood.
In the idyllic summer days , Beard began exploring his sexuality with other boys. His mother, who counted gay men and lesbians among her friends, spoke to him candidly and positively about his sexual orientation. Beard's father did not learn of his homosexuality until much later and "was not thrilled."
According to the James Beard Foundation,
"After a brief stint at Reed College in Portland, in 1923 Beard went on the road with a theatrical troupe. He lived abroad for several years studying voice and theater, but returned to the United States for good in 1927.
As Beard recalled near the end of his life,
"I got kicked out of Reed for politics and because sex had reared its lovely head. There was an attachment to one of the male professors. They didn't kick the professor out. I went home to live. Even then, Father wasn't aware of my sexual life. That came later."
He met and became enamored of a handsome young man from Holland. In addition to enjoying the ambiance of Paris, the two traveled to Berlin, where gay men and lesbians could also participate in a vibrant subculture.
He trained initially as a singer and actor, and moved to New York City in 1937. Not having much luck in the theater, he and his friend, Bill Rhodes, capitalized on the cocktail party craze by opening a catering company, "Hors D'Oeuvre, Inc.", which led the publication of Beard's first cookbook, Hors D'oeuvre and Canapés, a compilation of his catering recipes.
In 1946, he appeared on an early televised cooking show, I Love to Eat, on NBC, and thus began his rise as an eminent American food authority. Beard began lecturing, teaching, and writing books and articles. Julia Child states, "Through the years he gradually became not only the leading culinary figure in the country, but `The Dean of American Cuisine'."
Biographer Robert Clark reports that in 1950 Beard began a relationship with "a Dutchman, Ate de Boer, a shadowy presence over the next few years, whom no one remembers much about." Beard's friends regarded the "relationship [as] of little emotional intimacy, if one of some affection and companionship, . . . and the delectation of his lover's body; perhaps not love but nonetheless a quiet and forthright rejoinder to solitude."
In 1955, he established The James Beard Cooking School and taught cooking for the next 30 years around the country. He was a tireless traveler, bringing his message of good food, honestly prepared with fresh, wholesome, American ingredients, to a country just becoming aware of its own culinary heritage.
At around the same time, Beard, deeply depressed by the break-up of an affair, met Italian architect Gino Colfacci, who soon moved in with him and never left, even after they ceased to be romantically involved.
By 1970 Beard, who had always fought a losing battle with his weight, was suffering health problems because of it, including high blood pressure and varicose veins. The following year a heart attack landed him in the hospital for a month of convalescence.
Beard bought a four-story townhouse in Greenwich Village in 1972 and moved in, along with his comely, efficient, and personable houseman, Clay Triplette. There was a separate apartment for Colfacci, who had long since given up architecture and drifted from one job to another, sometimes teaching lessons on pastry at the cooking school.
Joining the household in 1974 was a young man named Carl Jerome, a former cabbie whom Beard had hired as a driver but who soon became his lover and constant companion, assisting him in ways ranging from pushing the wheelchair that he frequently needed to use to doing the cooking at classes under his direction.
Beard was smitten with Jerome, but the younger man was far from popular with Beard's friends and associates, who complained that he limited their access to Beard and stated their belief that he was exploiting his relationship with Beard for personal aggrandizement. Beard would hear nothing against him, though, until July 1976, when he was hospitalized in San Francisco with a pulmonary embolism that could have been fatal. When Jerome left him there to return to New York to meet another lover, Beard solicited and heeded the advice of his friends and ended his relationship with Jerome.
Beard died January 21, 1985 in New York City, New York, United States of heart failure at the age of 81. He was cremated, and his ashes were scattered over the beach in Gearhart, Oregon, United States, where he spent his summers as a child.
Julia Child accurately sums up Beard's personal life in an brief description:
"Beard was the quintessential American cook. Well-educated and well-traveled during his eighty-two years, he was familiar with many cuisines but he remained fundamentally American. He was a big man, over six feet tall, with a big belly, and huge hands. An endearing and always lively teacher, he loved people, loved his work, loved gossip, loved to eat, loved a good time."
After Beard's death in 1985, Julia Child had the idea to preserve his home in New York City. Peter Kump, a former student of Beard's, spearheaded the effort to purchase the house and create the James Beard Foundation. Beard's renovated brownstone is in the heart of Greenwich Village. It is North America's only historical culinary center, a place where Foundation members, the press, and the general public are encouraged to savor the creations of both established and emerging chefs from across the country and around the globe.
The annual James Beard Foundation Awards are given at the industry's biggest party, part of a fortnight of activities that celebrate fine cuisine and Beard's birthday.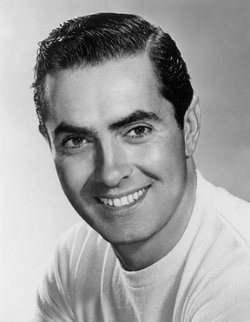 1913 – Tyrone Power was born on this date in Cincinnati, Ohio (d.1958). Handsome, but not much of an actor, Power led a busy bisexual life in Hollywood and kept the studio busy keeping his name out of the papers. He starred in these swashbuckling roles: The Mark of Zorro, Blood and Sand, The Black Swan, Prince of Foxes, The Black Rose and Captain from Castile. He received his biggest accolades as a stage actor in John Brown's Body and Mister Roberts. Power died from a heart attack at the age of 44.
Although Power was linked to (or married to) some of the most eligible beauties of his time, there were always rumors of his homosexual activities with men such as Errol Flynn.
More than 20 years after Tyrone Power's death, Hector Arce cited anonymous sources to support his claim that Power was bisexual. Up until that time, no claims to this effect had been made.
In his 1994 autobiography Crying With Laughter, the British comedian and actor Bob Monkhouse claimed that he had rejected advances from Power.
The fashion critic Mr. Blackwell, in his 1995 autobiography From Rags to Bitches claimed that he met Power when a young actor for "romantic moments in his dressing room and took long rides speeding down Sunset to Malibu".
According to William J. Mann, in his book Behind the Screen: How Gays and Lesbians Shaped Hollywood, 1910-1969, Power was involved in homosexual relationships.
In his book, The Evening Crowd at Kirmser's: A Gay Life in the 1940s, Ricardo J. Brown confirms that he had heard in New York that there were "a lot of queer people in the theater and the movies", among them Tyrone Power and Tallulah Bankhead.
In Oops, I Lost My Sense of Humor, Lois M. Santalo writes that "many stars of the silver screen, dating back to Tyrone Power, had been Gay".
In Robert Aldrich and Garry Wotherspoon's Who's Who in Contemporary Gay and Lesbian History: From World War II to the Present Day, Power is listed among the "Top box office stars who were Gay or bisexual".

1914 – Sir Charles Fletcher-Cooke, QC (d.2001) was a British politician who resigned his Home Office post after a minor homosexual scandal.

Fletcher-Cooke was born into a professional London family, though one that was financially diminished because of his father's death from wounds received in the Gallipoli Campaign. He was educated at Malvern College and Peterhouse, Cambridge where he was president of the Cambridge Union in 1936. He was an Apostle and a member of the Communist Party. He became a barrister and was called to the bar by Lincoln's Inn in 1938, later becoming a Queen's Counsel. He served in the RNVR during World War II and was a legal advisor to the British Government at the Danube Conference in 1948.

Fletcher-Cooke was responsible for the creation, introduction and passage of the Suicide Act 1961, which decriminalised suicide across the United Kingdom, although he had been trying to introduce such a private member's bill before the British Parliament for over a decade beforehand. Apart from some Catholic and conservative Anglican opposition, the bill passed easily.

Fletcher-Cooke was a junior Home Office minister from 1961 to 1963. In February 1963, an informer tipped off the press that the Borstal boy Andrew Turner was living with Fletcher-Cooke. His wife said: "We are separated"; they divorced in 1967. Fisher-Cooke will probably be remembered for the press photograph of him looking like a frightened gargoyle taken in the wake of the incident that ended his promising ministerial career. Homosexuality was then still a prison offence. The press pack had been alerted that the police had arrested his handsome 18-year-old boy-friend Andrew Turner, a delinquent with three convictions, driving Fletcher-Cooke's Austin Princess without a driving licence or insurance. He resigned his ministerial office on the pretence that he had only been "misguided" in trying to help Turner.

Fletcher-Cooke went on to be a delegate to the Consultative Assembly of the European Council and a Member of the European Parliament from 1977 to 1979. He was knighted in 1981.

Del Martin (L) and Phyllis Lyon

1921 – Del Martin, feminist and Gay rights pioneer, was born on this date (d. 2008). Born Dorothy Louise Taliaferro "Del" Martin, along with her wife Phyllis Ann Lyon they were an American Lesbian couple known as feminist and gay- rights activists. They were a couple until Del Martin's death on August 27, 2008 and two of the single most important pioneers in the LGBT Civil Rights movement, on a par with Harry Hay.

Martin and Lyon met in 1950, became lovers in 1952, and moved in together on Valentine's Day 1953 in an apartment on Castro Street in San Francisco. They had been together for three years when they founded the Daughters of Bilitis (DOB) in San Francisco in 1955, which became the first social and political organization for lesbians in the United States.

They both acted as president and editor of The Ladder until 1963, and remained involved in the DOB until joining the National Organization for Women (NOW) as the first lesbian couple to do so. Both women worked to form the Council on Religion and the Homosexual (CRH) in northern California to persuade ministers to accept homosexuals into churches, and used their influence to decriminalize homosexuality in the late 1960s and early 1970s. They became politically active in San Francisco's first gay political organization, the Alice B. Toklas Democratic Club, which influenced Dianne Feinstein to sponsor a citywide bill to outlaw employment discrimination for gays and lesbians. Both served in the White House Conference on Aging in 1995.

They were married on June 16, 2008 in the first same-sex wedding to take place in San Francisco after the California Supreme Court's decision in In re Marriage Cases legalized same-sex marriage in California. Martin died from complications of an arm bone fracture in San Francisco.

1933 – On this date in Berlin, the Nazi Youth of the Deutsche Studentenschaft made an organized attack on Magnus Hirschfeld's Institute of Sex Research. The "Institut für Sexualwissenschaft" or Institute for Sexology was a private sexology research institute which included a research library and a large archive, and included a marriage and sex counseling office. In addition, the institute was a pioneer worldwide in the call for civil rights and social acceptance for Homosexual and Transgender people.

A few days later the Institute's library and archives were publicly hauled out and burned in the streets of the Opernplatz. Around 20,000 books and journals, and 5,000 images, were destroyed. Also seized were the Institute's extensive lists of names and addresses of LGBT people. In the midst of the burning, Joseph Goebbels gave a political speech to a crowd of around 40,000 people.

1939 – Ray Gosling (d.2013) was an English broadcaster, journalist, author, and gay rights activist.

He wrote and presented several hundred television and radio documentaries and regional programmes for BBC Radio 4 and Granada Television from the 1960s to 1980s on quirky aspects of life in different British towns and cities. His later documentaries focused on his personal life and his emergence as a gay activist. He was described as "one of the most uniquely talented figures in the history of British broadcasting."

Gosling was born in Northampton in 1939. He was educated at Northampton Grammar School and the University of Leicester, and also briefly worked as a railway signalman, before dropping out to become the manager of a band, and then working in a factory in London and as a youth worker in Leicester. He moved to Nottingham while in his twenties, and became a detached outreach youth worker in the St Ann's district.

He first worked in radio when he was interviewed as a campaigner for tenants' rights in Nottingham. He was then commissioned to record a series of talks, mostly interviews with what were called "ordinary people", broadcast during intermissions of classical musical recitals on BBC radio.

Gosling was an early pioneer of the modern British gay rights movement, first becoming involved in the 1950s, and working with Allan Horsfall in the North West Homosexual Law Reform Committee of the late 1960s, which later became the Campaign for Homosexual Equality (CHE). Horsfall and Gosling ran a website together called Gay Monitor which is partly a history of CHE and partly an account of more recent cases of discrimination against gay men.

Gosling's background in grass-roots activism chimed with CHE's stated attempt to forge a democratic mass movement in which gay people were encouraged to take control of their own lives and fight for their rights. This was in contrast to much pre-1967 work by, in particular, the London-based Homosexual Law Reform Society, which was seen as "top-down", metropolitan and somewhat elitist and not run by gay people themselves.

During the 1990s, his professional fortunes waned, and his long-term partner Bryn Allsop was diagnosed with pancreatic cancer. Gosling nursed him until his death in late 1999.

On Inside Out on 15 February 2010, in an uncorroborated confession, he stated that he had used a pillow to suffocate a former lover. Gosling said that the "young chap" was dying from AIDS and in "terrible, terrible pain", but he did not specify whether it was motivated by a pact or some explicit agreement. He described how he said to the doctor: "Leave me, just for a bit." When the doctor had gone: "I picked up the pillow and smothered him until he was dead. The doctor came back and I said: 'He's gone.' Nothing more was ever said." On 16 February, The Daily Telegraph reported that officers from the Nottinghamshire Constabulary were to investigate. He was arrested on suspicion of murder on 17 February 2010,and released on police bail the following day without being charged.

On 20 August 2010, the Crown Prosecution Service announced that Ray Gosling would be prosecuted because he had "...caused wasteful employment of the police by knowingly making...a false report tending to show that an offence had been committed." Gosling was found to have fabricated the claim and had not been in the UK at the time of the death. On 14 September 2010, he was given a 90-day suspended sentence at Nottingham Magistrates' Court.

1944 – Roger Rees, British-born actor, born (d.2015); A Welsh born American actor, Rees created the title role in the original production of the play The Life and Adventures of Nicholas Nickleby, winning both an Olivier and Tony Award for Best Actor in a Play in 1982 for it. He also starred in the original production of The Real Thing by Tom Stoppard in London in 1984.

Rees became an American citizen in 1989, and in the 1990s, continued his work in the theatre, both as an actor and a director. He did some television work in the 1970s and began his film career in the 1980s. From 1989 to 1993, he appeared intermittently on the long-running American TV series Cheers as the dashing, feckless English tycoon Robin Colcord." He then played an antagonist to a different Robin as the Sheriff of Rottingham, in Mel Brooks' 1993 film, Robin Hood: Men in Tights.

Later television appearances include My So Called Life as substitute teacher "Mr. Racine" and British Ambassador Lord John Marbury on The West Wing. He was awarded an OBIA for his 1992 performance in the off-Broadway play The End of the Day, and in 1995, he was nominated for a Tony for Best Actor in a Play for his role in Indiscretions.

In November 2004, Rees was named artistic director of the Williamstown Theater Festival in Williamstown, Massachusetts, only the fourth person to hold the post in its half century.

Openly gay, Rees's longtime partner was writer/producer Rick Elice. They married in 2011. Rees and Elice also collaborated professionally, most notably as co-playwrights of the comedic thriller Double Double. Elice was also the co-author (with Marshall Brickman) of the book of the Addams Family musical, the cast of which Rees had joined on 22 March 2011.

Rees died of brain cancer at age 71 at his home in New York on 10 July 2015. On Wednesday, 15 July 2015, the marquee lights at all the theatres on Broadway were dimmed in his honour.

1947 - The Colorado Supreme Court upholds a sodomy conviction despite the contention that a housekeeper testified as to the defendant's relationship with another man, but not the one in question.

1948 – Robert Vano, born in Nové Zámky, Slovakia, is a Slovak photographer who currently resides in Prague.

He was born to parents of Hungarian descent. He studied in Bratislava and after his closing exams in 1967, instead of joining the armed forces for duty, he emigrated via Yugoslavia and Italy to the United States where he made a living as a hairdresser and beauty parlour assistant. Later on, he worked as an assistant for a number of fashion photographers and since 1984 he has been active as a stand-alone artist.

Over the years, he has worked in New York, Paris, Milano and Prague, shooting photographs for fashion magazines such as Cosmopolitan, Harper's Bazaar and Vogue. He has been residing in Prague since 1990, assuming the post of Executive Art Director in the Czech edition of the Elle fashion magazine 1996 through 2003 and subsequently until 2009 in Czechoslovak Models advertising agency.

Vano is a fashion and commercial photographer. He mostly takes black-and-white portraits and nude art photography on standard celluloid, in addition to using the nowadays rarely used technique of platinotype. He has been working together with renowned brands and is in charge of a number of "Daylight Nude" workshops. He prefers to shoot by daylight.

Vano is openly homosexual. In 2009, the Czech gay portal Colour Planet pronounced him one of the most influential gay figures in the Czech Republic. This aspect of his being is also reflected in his work as he has mainly earned his reputation with nude photography of male models. He himself has cited American photographer Robert Mapplethorpe as one of his ideals.

1968 – The American actor and director Albert Dekker died in unusual circumstances on this date (b. 1904).

On May 5, 1968, Dekker was found dead in his Hollywood home. He was found naked, kneeling in his bathtub with a noose wrapped around his neck that was looped around the shower's curtain rod. He was also handcuffed, blindfolded, gagged and had "cocksucker" scrawled on his body in red lipstick.

The police claimed that Dekker was a closet homosexual who acted very discreetly with anonymous male prostitutes, but this time, something had gone wrong and the frightened partner had quietly let himself out. The coroner's ruling was accidental death by autoerotic asphyxiation.

Added 2022

1970 – Kyan Douglas (born Hugh Edward Douglas Jr) is an American television personality and stylist. He was the grooming expert on the American television program Queer Eye from 2003 to 2007.

Born in Miami, Florida, Kyan Douglas was raised in Tampa and Tallahassee. His sister Kelli first taught him about styling hair. After high school he moved first to Dallas, where he studied philosophy at Brookhaven College and first became interested in religion and the healing arts. He then moved to Austin, where he had initially planned to pursue his interest in acting by studying drama at the University of Texas at Austin, though he was precluded by his extreme shyness. In his mid-twenties, he moved to New Orleans, where he earned a degree in TV production and theater studies at Loyola University. In 1996 three of Douglas' close friends were murdered in a restaurant robbery where both they and Douglas worked. This motivated him to leave New Orleans.

Douglas moved to New York City in 1999 and started work in sales for Aveda, then helped them set up the Aveda Institute, a hairstyling and grooming school. He enrolled in its cosmetology program, and after graduating at the top of his class, he joined the New York-based hair salon Arrojo Studio as a colorist. He began working on the makeover TV shows What Not to Wear and While You Were Out as well. In 2002, a client at Arrojo told him about a makeover show that was being cast. Kyan sent a photo of himself and a short bio he'd written to the producers. Queer Eye called him for an audition and quickly hired him as the show's "Grooming Guru".

Douglas was in a serious relationship with publicist and gay rights activist Gregory Durham from March 2004 to August 2006. In July 2006, they became briefly engaged. He was previously rumored to be dating (in fall 2003) Queer as Folk actor Robert Gant. Gant confirmed to TV Guide that the pair had dated briefly, but were just friends.

1971 – Jay Michaelson is a writer in the United States. He is the legal affairs columnist at The Daily Beast and an editor at 10% Happier, a meditation platform.

Since 2013, Michaelson's work at The Daily Beast has focused on law, religion, and LGBT issues. Michaelson twice won the New York Society for Professional Journalists award for opinion writing, most recently in 2014. In addition to covering the Supreme Court, he has written widely on subjects including antisemitism, voter suppression, and judicial nominations. His recent work has been featured on CNN, MSNBC, and Meet the Press.

Michaelson is Jewish and openly gay and was a professional religious LGBTQ activist from 2004-2013. He was the founder and executive director of Nehirim, an LGBTQ Jewish organization, from 2004 to 2013. His 2009 book God vs. Gay? The Religious Case for Equality was an Amazon bestseller and Lambda Literary Award finalist, and Michaelson spoke at over 100 places of worship during the 2009-15 debates about same-sex marriage. Michaelson was called one of the "Most Inspiring LGBT Religious Leaders" in 2011 by the Huffington Post and one of "Our Religious Allies" by the LGBT newspaper The Advocate.

1974 – The Community Homophile Association of Newfoundland (CHAN) is formed becoming the first gay organization in province.

1979 – In Saskatoon, the Saskatchewan Division of Canadian Union of Public Employees (CUPE) at annual convention supports legislation banning discrimination on basis of sexual orientation.

1979 – On this date David Kloss was "crowned" the first International Mister Leather in Chicago, Illinois.

1987 - A Michigan appellate court, while upholding the constitutionality of the state's gross indecency law as applied to consensual acts in private, nevertheless overturns the conviction of a man for acts in a restroom due to overhead surveillance.

2009 – The Swedish Parliament was presented with legislation that would allow Gay couples to marry in civil ceremonies or in the Lutheran Church, which until 2000 was the official church of Sweden.

"The main proposal in the motion is that ... a person's gender will no longer have any bearing on whether they can marry. The marriage law Laws regarding same-sex partnerships in Europe and other laws concerning spouses will be rendered gender neutral according to the proposal,"

a statement from Prime Minister Fredrik Reinfeldt's conservative Moderates said.

On 22 October 2009, the governing board of the Church of Sweden, voted 176-62 in favour of allowing its priests to wed same-sex couples in new gender-neutral church ceremonies, including the use of the term marriage. Same-sex marriages have been performed by the church from 1 November 2009.

Civil unions granting Gays and Lesbians the same legal status as married couples have been allowed in Sweden since 1995. Sweden, already a pioneer in giving same-sex couples the right to adopt children, became the first country in the world to allow Gays to marry within a major Church. Lutheran pastors will be able to opt- out of performing Gay marriages if they have personal objections.

Existing registered partnerships will remain in force, and can be converted to a marriage if the parties so desire, either through a written application or through a formal ceremony. New registered partnerships will no longer be able to be entered into and marriage will be the only legally recognized form of union for couples regardless of sex.

2009 – New Hampshire passes same-sex marriage bill by Senate and House.

2010 – On this date a court in Lithuania blocked the parade permit for a weekend gay pride event in Vilnius. Amnesty International condemned the move to ban the parade. On March 1st a new Lithuanian law went into effect that bans the "spread of homosexual propaganda" to minors.

2011 – Brazil's Supreme Federal Court votes 10-0 for civil unions with the same legal rights as married couples.

MAY 6 →




[{(o)}]|[{(o)}]|[{(o)}]|[{(o)}]| [{(o)}]|[{(o)}]