November 10
[{(o)}]|[{(o)}]|[{(o)}]|[{(o)}]| [{(o)}]|[{(o)}]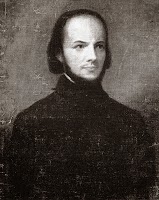 1855 – Quaker poet and critic, Rufus Griswold, denounces Walt Whitman as a "scurvy fellow...indulging the vilest imaginings"
In the November 10, 1855, issue of The Criterion, Griswold anonymously reviewed the first edition of Walt Whitman's Leaves of Grass, declaring: "It is impossible to image how any man's fancy could have conceived such a mass of stupid filth". Griswold charged that Whitman was guilty of "the vilest imaginings and shamefullest license", a "degrading, beastly sensuality." Referring to Whitman's poetry, Griswold said he left "this gathering of muck to the laws which... must have the power to suppress such gross obscenity." He ended his review with a phrase in Latin referring to "that horrible sin, among Christians not to be named", the stock phrase long associated with Christian condemnations of sodomy.
Griswold was the first person in the 19th century to publicly point to and stress the theme of erotic desire and acts between men in Whitman's poetry.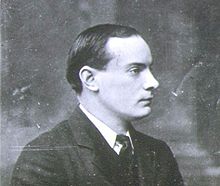 1879 – Patrick Pearse (also known as Pádraic or Pádraig Pearse (d.1916) was an Irish teacher, barrister, poet, writer, nationalist and political activist who was one of the leaders of the Easter Rising in 1916. Following his execution along with fifteen other leaders, Pearse came to be seen by many as the embodiment of the rebellion.
When the Easter Rising began on Easter Monday, 24 April 1916, it was Pearse who read the Proclamation of the Irish Republic from the steps of the General Post Office, the headquarters of the rising. After six days of fighting, heavy civilian casualties and great destruction of property, Pearse issued the order to surrender.
Pearse and fourteen other leaders, including his brother Willie, were court-martialled and executed by firing squad. Thomas Clarke, Thomas MacDonagh and Pearse himself were the first of the rebels to be executed, on the morning of 3 May 1916. Pearse was 36 years old at the time of his death. Roger Casement, who had tried unsuccessfully to recruit an insurgent force among Irish-born prisoners of war from the Irish Brigade in Germany, was hanged in London the following August.
The suggestion that the unmarried Pearse, a hero of Irish nationalism, may have been homosexual, has drawn fierce opposition from some Irish people. However, his biographer Ruth Dudley Edwards is clear that although celibate, he was undoubtedly physically attracted to young men men and boys.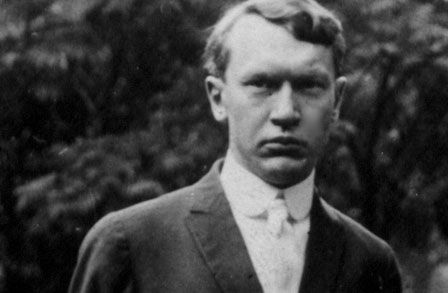 1879 – The poet and influential critic Vachel Lindsay was born on this date (d.1931). His exuberant recitation of some of his work led some critics to compare it to jazz poetry despite his persistent protests. Because of his use of American Midwest themes he also became known as the "Prairie Troubador."
Lindsay's fame as a poet grew in the 1910s. Because Harriet Monroe showcased him with two other Illinois poets — Carl Sandburg and Edgar Lee Masters — his name became linked to theirs. The success of either of the other two, in turn, seemed to help the third.
Edgar Lee Masters published a biography of Lindsay in 1935 (four years after its subject's death) entitled 'Vachel Lindsay: A Poet in America'. In 1915, Lindsay gave a poetry reading to President Woodrow Wilson and the entire Cabinet. Lindsay was well known throughout the nation, and especially in Illinois, because of his travels which were sometimes recorded in the front page of every newspaper.
He is probably best known for this poetic apostrophe to the Salvation Army in "General William Booth Enters Heaven," although it is questionable whether he ever made it past the pearly Gates himself, since he not only liked boys too much , but also ended his days a suicide.
In his 40s, Lindsay lost his heart to the dazzlingly good-looking Australian composer and pianist, Percy Grainger, as had the Norwegian composer Edvard Grieg before him.
Lindsay killed himself (horribly, swallowing Lysol) in 1931, the year before Hart Crane leapt into the sea. His only biography was published during the Eisenhower years, a decade before homosexuality was officially invented. If it took biographers almost a century to acknowledge Whitman's Gayness, Lindsay should be due for a really serious biography around 2021.
Lindsay is credited with having "discovered" the poet Langston Hughes while staying at the Wardman Park Hotel in Washington, DC. Lindsay was dining in the hotel restaurant and the young Hughes was his busboy. When Hughes came to take his food away he left a number of his poems at Lindsay's table. Lindsay, upon reading them, was moved to declare the next day in his daily column to having "discovered a great Negro American poet." It launched Hughes' career.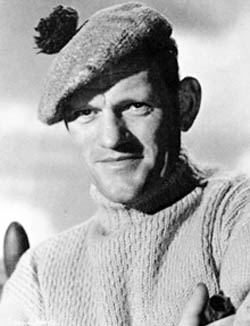 1911 – Harry Andrews (d.1989) was an English film actor, known for his frequent portrayals of tough military officers. His performance as Sergeant Major Wilson in The Hill alongside Sean Connery earned Andrews the 1965 National Board of Review Award for Best Supporting Actor and a nomination for the 1966 BAFTA Award for Best British Actor. He made his film debut in The Red Beret in 1953 followed by The Black Knight, both with Alan Ladd. He went on to perform in a number of historical and adventure films, including Alexander the Great and Moby Dick in 1956, Ice Cold in Alex in 1958, Solomon and Sheba in 1959, and 633 Squadron in 1964.
From October 1939 to October 1945, Andrews served with the Royal Artillery during the Second World War. Andrews was known for his portrayal of tough military officers. These performances included Sergeant Payne in A Hill in Korea in 1956, Major Henry in I Accuse! in 1958, Major Swindon in the 1959 The Devil's Disciple, Captain Graham in A Touch of Larceny in 1959, Lord Lucan in The Charge of the Light Brigade (1968) and Colonel Thompson in Too Late the Hero in 1970.
Prior to his film career, Andrews was an accomplished Shakespearean actor, appearing at such venues as the Queen's Theatre, the Lyceum Theatre, and the Shakespeare Memorial Theatre in England as well as theatres in New York City, Paris, Antwerp and Brussels.
Andrews died at the age of 77 on 6 March 1989, at his home in Salehurst, leaving behind his long-term friend and partner Basil Hoskins.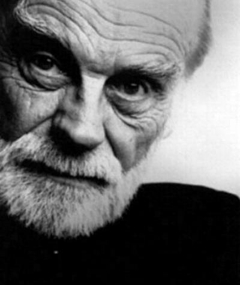 1913 – James Broughton (d.1999) was an American poet, and poetic filmmaker. He was part of the San Francisco Renaissance. He was an early bard of the Radical Faeries as well as a charter member of The Sisters of Perpetual Indulgence serving her community as Sister Sermonetta.
Born to wealthy parents, he lost his father early to the 1918 influenza epidemic and spent the rest of his life getting over his high-strung, overbearing mother.
Before he was three, "Sunny Jim" experienced a transformational visit from his muse, Hermy, which he describes in his autobiography, Coming Unbuttoned (1993):
I remember waking in the dark and hearing my parents arguing in the next room. But a more persistent sound, a kind of whirring whistle, spun a light across the ceiling. I stood up in my crib and looked into the backyard. Over a neighbor's palm tree a pulsing headlamp came whistling directly toward me. When it had whirled right up to my window, out of its radiance stepped a naked boy. He was at least three years older than I but he looked all ages at once. He had no wings, but I knew he was angel-sent: his laughing beauty illuminated the night and his melodious voice enraptured my ears ... He insisted I would always be a poet even if I tried not to be ... Despite what I might hear to the contrary the world was not a miserable prison, it was a playground for a nonstop tournament between stupidity and imagination. If I followed the game sharply enough, I could be a useful spokesman for Big Joy.
Broughton was kicked out of military school for having an affair with a classmate, dropped out of Stanford before graduating, and spent time in Europe during the 1950s, where he received an award in Cannes from Jean Cocteau for the "poetic fantasy" of his film The Pleasure Garden, made in England with partner Kermit Sheets.
"Cinema saved me from suicide when I was 32 by revealing to me a wondrous reality: the love between fellow artists," Broughton wrote. This theme carried him through his 85 years. "It was as important to live poetically as to write poems."
Despite many love affairs during the San Francisco Beat Scene, Broughton put off marriage until age 49, when, steeped in his explorations of Jungian psychology, he married Susanna Hart in a three-day ceremony on the Pacific coast documented by his friend, the experimental filmmaker Stan Brakhage. Susanna's theatrical background and personality made for a great playmate; they had two children. And they built a great community among the creative spirits of San Francisco.
In 1967s "summer of love," Broughton made a film, The Bed, a celebration of the dance of life which broke taboos against frontal nudity and won prizes at many film festivals. It rekindled Broughton's filmmaking and led to more tributes to the human body (The Golden Positions), the eternal child (This Is It), the eternal return (The Water Circle), the eternal moment (High Kukus), and the eternal feminine (Dreamwood). "These eternalities praised the beauty of humans, the surprises of soul, and the necessity of merriment," Broughton wrote.
In the Coming Unbuttoned, Broughton remarks on his love affairs with both men and women. Among his male lovers was gay activist Harry Hay.
Hermy appeared again to the older Broughton in the person of a twenty-five-year-old Canadian film student named Joel Singer. Broughton's meeting with Singer was a life-changing, life-determining moment that animated his consciousness with a power that lasted until his death. In Joel Singer he found a creative as well as emotional partner.
With Singer, Broughton traveled and made more films - Hermes Bird (1979), a slow-motion look at an erection shot with the camera developed to photograph atomic bomb explosions, The Gardener of Eden (1981), filmed when they lived in Sri Lanka, Devotions (1983), which takes delight in friendly things men can do together from the odd to the rapturous, and Scattered Remains (1988), a cheerfully death-obsessed tribute to Broughton's poetry and filmmaking.
He died in May, 1999 with champagne on his lips, in the house in Port Townsend, Washington where he and Joel lived for 10 years. Before he died, he said, "My creeping decrepitude has crept me all the way to the crypt." His gravestone in a Port Townsend cemetery reads, "Adventure - not predicament."
God and Fuck belong together
Both are sacred and profane
God (the Divine) a
dirty word used for damning
Fuck (the sublime) a
dirty term of depredation

God and Fuck are so much alike
they might be synonymous glories
I'd even go so far as to say
God is the Fuck of all Fucks
And boy He has a Body
like you've never seen

- From Special Deliveries by James Broughton


Phyllis Lyon (L) with Del Martin
1924 – The Lesbian pioneer and activist Phyllis Lyon was born on this date (d.2020). Born in Tulsa, Oklahoma, she holds a degree in journalism from the University of California, Berkeley, earned in 1946. During the 1940s, she worked as a reporter for the Chico Enterprise-Record, and during the 1950s, she worked as part of the editorial staff of two Seattle magazines.
Her name is now almost always paired with that of her partner, Del Martin. Martin and Lyon met in Seattle in 1950 when they began working for the same magazine. They became lovers in 1952 and entered into a formal partnership in 1953 when they moved to San Francisco together although technically unable to legally marry.
In 1955, Martin and Lyon and six other Lesbian women formed the Daughters of Bilitis, the first major Lesbian organization in the United States. In 1956, DOB issued a twelve-page, mimeographed newsletter called The Ladder, edited by Lyon. Within five years of its origin, the Daughters of Bilitis had chapters around the country, including Chicago, New York, New Orleans, San Diego, Los Angeles, Detroit, Denver, Cleveland and Philadelphia. There were 500 subscribers to The Ladder, but far more readers, as copies were circulated among women who were reluctant to put their names to a subscription list.
An accommodationist organization, soon to be closely associated with the Mattachine Society, a predominantly male homophile group, DOB became the first national Lesbian society; and The Ladder, the first overtly Lesbian journal, achieved national circulation. Because of the conservative climate of the 1950s, membership in DOB was secret, and Lyons used a pseudonym for her work on the first few issues of The Ladder. Martin took over editorship of the newsletter from 1960 to 1962, and was then replaced by other editors until the newsletter ended its connection with the Daughters of Bilitis in 1970.
Lyon and Martin remained leaders of the DOB until the late 1960s, when they were replaced by women who were perceived as more radical and who had different goals for the organization. The Daughters of Bilitis disbanded not long after Martin and Lyon's leadership ended.
Martin and Lyon have been active in the National Organization for Women (NOW) since 1967. Del Martin was the first openly Lesbian woman elected to NOW. Lyon and Martin worked to combat the homophobia they perceived in NOW, and encouraged the National Board of Directors of NOW's 1971 resolution that Lesbian issues were feminist issues.
In 2004, Martin and Lyon were granted the first marriage license given to a same-sex couple in the United States. The license was granted in violation of California state law by the City and County of San Francisco after mayor Gavin Newsom ordered that marriage licenses be given to same-sex couples who requested them. The license, along with those of several thousand other same-sex couples, were voided by the California supreme court in August 2004.
Del is 83 years old and I am 79. After being together for more than 50 years, it is a terrible blow to have the rights and protections of marriage taken away from us. At our age, we do not have the luxury of time. — Phyllis Lyon wrote at the time.
However, they were married again on June 16, 2008, after the California Supreme Court ruled same-sex marriage legal. Once again they were the first couple married in San Francisco, in fact the only couple married that day by the mayor.
Del Martin died in 2008 from complications of an arm bone fracture. She was 87 years old. Phyllis, was at her side. San Francisco mayor Gavin Newsom ordered that the flags at City Hall be flown at half-staff in her honor. Phyllis Lyon died in April 2020 of natural causes.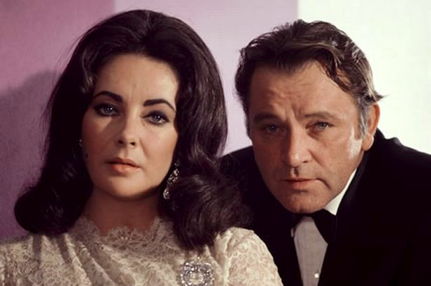 Richard Burton (R) with Elizabeth Taylor
1925 – Richard Burton, CBE (born Richard Walter Jenkins Jr.;d.1984) was a Welsh actor. Noted for his mellifluous baritone voice, Burton established himself as a formidable Shakespearean actor in the 1950s, and he gave a memorable performance of Hamlet in 1964. He was called "the natural successor to Olivier" by critic and dramaturge Kenneth Tynan. An alcoholic, Burton's failure to live up to those expectations disappointed critics and colleagues and fuelled his legend as a great thespian wastrel.
Burton was nominated for an Academy Award seven times, but never won an Oscar. He was a recipient of BAFTAs, Golden Globes, and Tony Awards for Best Actor. In the mid-1960s, Burton ascended into the ranks of the top box office stars. By the late 1960s, Burton was one of the highest-paid actors in the world, receiving fees of $1 million or more plus a share of the gross receipts. Burton remains closely associated in the public consciousness with his second wife, actress Elizabeth Taylor. The couple's turbulent relationship was rarely out of the news.
Burton was married five times, twice consecutively to Taylor. From 1949 until 1963, he was married to Sybil Williams. His marriages to Taylor lasted from 15 March 1964 to 26 June 1974 and from 10 October 1975 to 29 July 1976. Their first wedding was at the Ritz-Carlton Hotel in Montreal. Of their marriage, Taylor proclaimed, "I'm so happy you can't believe it. This marriage will last forever." Their second wedding took place sixteen months after their divorce, in Chobe National Park in Botswana. Taylor and Eddie Fisher adopted a daughter from Germany, Maria Burton (born 1 August 1961), who was re-adopted by Burton after he and Taylor married. Burton also re-adopted Taylor and producer Mike Todd's daughter, Elizabeth Frances "Liza" Todd (born 6 August 1957), who had been first adopted by Fisher.
Burton acknowledged homosexual experiences as a young actor on the London stage in the 1950s. In a February 1975 interview with his friend, David Lewin, he said he "tried" homosexuality. He also suggested that perhaps all actors were latent homosexuals, and "we cover it up with drink". In 2000 Ellis Amburn's biography of Elizabeth Taylor suggested that Burton had an affair with Laurence Olivier and tried to seduce Eddie Fisher, although this was strongly denied by Burton's younger brother Graham Jenkins.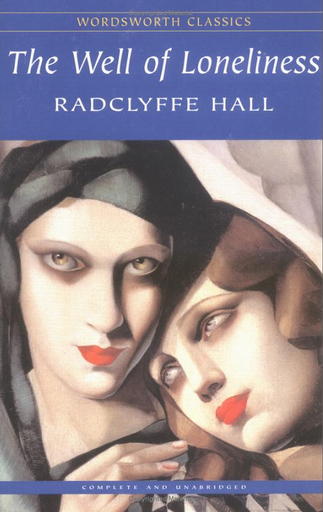 1928
–
The New York Times
reported that forty distinguished witnesses, mostly authors, appeared in a London court to testify in favor of the lesbian novel
"The Well of Loneliness,"
by
Radclyffe Hall
. The judge refused to hear any of them.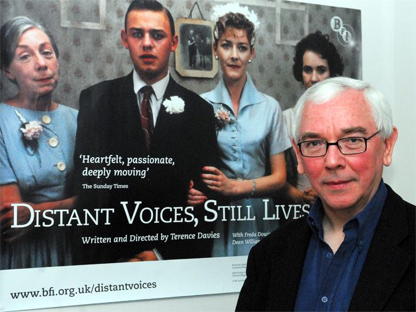 1945 – the English screenwriter and director Terence Davies was born on this date in Liverpool, England. After leaving school at sixteen, he worked for ten years as a shipping-office clerk and as an unqualified accountant, before leaving Liverpool to attend Coventry Drama School. While there, he wrote the screenplay for what became his first autobiographical short, Children (1976), filmed under the auspices of the BFI Production Board.
After this introduction to filmmaking, Davies went to the National Film School, completing Madonna and Child (1980), a continuation of the story of Davies' alterego, Robert Tucker, covering his years as a clerk in Liverpool. Three years later, he completed the trilogy with Death and Transfiguration (1983), in which he hypothesizes the circumstances of his death. These works went on to be screened together at film festivals throughout Europe and the U.S. as The Terence Davies Trilogy, winning numerous awards. Davies, who is Gay, frequently explores Gay themes in his films.
Due to funding difficulties and his refusal to compromise, Davies' output has been comparatively sporadic, with only four feature films released to date. The first two, Distant Voices, Still Lives and The Long Day Closes, are very autobiographical films set in forties and fifties Liverpool; his two most recent films, The Neon Bible and The House of Mirth, are adaptations of novels by John Kennedy Toole and Edith Wharton, respectively.
His most recent released work is his first documentary Of Time and the City, which was premiered out of competition at the 2008 Cannes Film Festival. The work uses vintage newsreel footage, contemporary popular music and a narration by Davies himself as a bittersweet paean to his hometown of Liverpool. It received rave reviews on its premiere.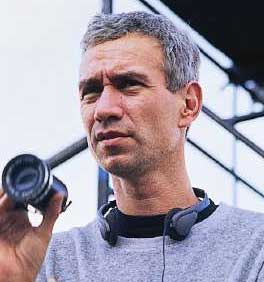 1955 – Roland Emmerich is a German film director, screenwriter, and producer. His films, most of which are Hollywood productions filmed in English, have grossed more than $3 billion worldwide, more than those of any other European director. His films have grossed just over $1 billion in the United States, making him the country's 14th-highest grossing director of all time.
He began his work in the film industry by directing the film The Noah's Ark Principle as part of his university thesis and also co-founded Centropolis Entertainment in 1985 with his sister. He is a collector of art and an active campaigner for the lesbian and gay community, himself being openly gay. He is also a campaigner for an awareness of global warming and equal rights.
in 1990, Emmerich was hired to replace director Andrew Davis for the action movie Universal Soldier. The film was released in 1992, and has since been followed by two direct-to-video sequels, a theatrical sequel, and another sequel released in 2010.
Emmerich next helmed the 1994 science-fiction film Stargate. At the time, it set a record for the highest-grossing opening weekend for a film released in the month of October. It became more commercially successful than most film industry insiders had anticipated, and spawned a highly popular media franchise.
Emmerich then directed Independence Day, an alien invasion feature that became the first film to gross $100 million in less than a week and went on to become one of the most successful films of all time. His next film, the much-hyped Godzilla, did not meet its anticipated box office success and was largely panned by critics. Taking a short break from science-fiction, Emmerich next directed the American Revolutionary War film The Patriot.
After teaming up with new writing partner Harald Kloser, Emmerich returned once again to directing a visual effects-laden adventure with 2004's The Day After Tomorrow. Soon afterwards, he founded Reelmachine, another film production company based in Germany.
Emmerich's most recent efforts have been 10,000 BC, a film about the journeys of a prehistoric tribe, and 2012, an apocalyptic film inspired by the theory that the Mayans prophesied the world's ending in 2012.
In 2006, he pledged $150,000 to the Legacy Project, a campaign dedicated to Gay and Lesbian film preservation. Emmerich, who is openly Gay, made the donation on behalf of Outfest, making it the largest gift in the festival's history.

1980 – A former policeman fires a submachine gun into two Greenwich Village gay bars in New York City, killing two men and wounding six others.


1980 – Toronto's civic election sees defeat of George Hislop, the first openly gay candidate to run for municipal office in Canada. Gay-positive mayor, John Sewell was also defeated. The "Gay issue" figures prominently in campaign and brings out flood of anti-gay literature.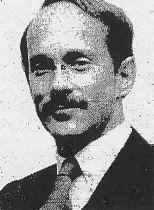 1989 – Died: Craig J. Spence (b.1941) was a Republican lobbyist who was found dead in a Ritz-Carlton hotel room in 1989 after being connected to a call-boy scandal in Washington.
Spence attended Syracuse University before becoming a correspondent for ABC News. In January 1985, Spence registered with the U.S. State Department as a foreign agent for Japan and began lobbying for Japanese interests.
Spence's name came to national prominence in the aftermath of a June 28, 1989 article in the Washington Times identifying Spence as a customer of a homosexual escort service being investigated by the Secret Service, the District of Columbia Police and the United States Attorney's Office for suspected credit card fraud. The newspaper said he spent as much as $20,000 a month on the service. He had also been linked to a White House guard who has said he accepted an expensive watch from Mr. Spence and allowed him and friends to take late-night White House tours.
Spence entered a downward spiral after in the wake of the Washington Times exposee, increasingly involving himself with call boys and crack, and culminating in his July 31, 1989 arrest at the Barbizon Hotel on East 63rd St in Manhattan for criminal possession of a firearm and criminal possession of cocaine.
Months after the scandal had died down, and a few weeks before Spence was found dead in a room of Ritz-Carlton Hotel, in Boston, he was asked who had given him the "key" to the White House. Michael Hedges and Jerry Seper of The Washington Times reported that "Mr. Spence hinted the tours were arranged by 'top level' persons", including Donald Gregg, national security adviser to Vice President George H. W. Bush at the time of the tours were given.
On November 10, 1989 Spence was found dead dressed in a tuxedo in Room 429 the Boston Ritz Carlton, the city's most expensive hotel with three dollars in his pocket. When found by hotel employees was attired in the style he affected at his lavish dinner parties, according to the police report: "black Tux with white shirt, bow tie, white suspenders, black socks and shoes", with a telephone cradled in his ear and a Walkman headset containing a cassette tape of Mozart's "A Little Night Music".
In black felt-tip marker he had written on a mirror of his room:
Chief, consider this my resignation, effective immediately. As you always said, you can't ask others to make a sacrifice if you are not ready to do the same. Life is duty. God bless America.
As a postscript, he wrote, "To the Ritz, please forgive this inconvenience."

1984 – Chris Smith came out and became the first openly gay member of UK Parliament.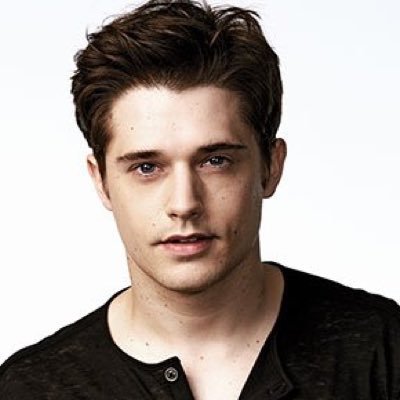 1986 – Andy Mientus is an American stage and television actor. He is known for his role as Kyle Bishop in the television series Smash.
Mientus has toured with the first national touring company of Spring Awakening as Hanschen and appeared in the 2012 Off-Broadway revival of Carrie: The Musical.
In 2013, Mientus was cast in season two of the musical drama television series Smash as series regular Kyle Bishop. Following the cancellation of Smash, Mientus and co-stars Jeremy Jordan and Krysta Rodriguez joined the cast of Hit List, the real-world staging of the fictional rock musical created for season two of Smash. The show ran for three performances on December 8—9 at 54 Below.
Mientus made his Broadway debut in the 2014 revival of Les Misérables as Marius.
In 2014, Mientus appeared in several episodes of the ABC Family series Chasing Life. That same year, he was cast in a recurring role on the CW series The Flash as the Pied Piper.
Mientus is openly bisexual. He is engaged to fellow Broadway actor Michael Arden. Mientus and Arden both planned to propose to each other on the same exact day while on a trip in England. Michael had planned a scavenger hunt for Andy to complete and eventually lead to a proposal. However, Andy was able to execute his proposal first. Andy's proposal was a video of a young boy talking about marriage which quickly cut to all of their friends saying why Michael should say yes. The couple set the wedding to take place Autumn of 2015.

1992 – The Louisiana Baptist Convention voted 581-199 to exclude congregations which condone homosexuality. A similar resolution was approved the same day by the North Carolina State Baptist convention.

1992 – The Portland, Maine, school committee approved a ban on anti-gay discrimination in public school employmen

NOVEMBER 11 →
[{(o)}]|[{(o)}]|[{(o)}]|[{(o)}]| [{(o)}]|[{(o)}]