October 14
[{(o)}]|[{(o)}]|[{(o)}]|[{(o)}]| [{(o)}]|[{(o)}]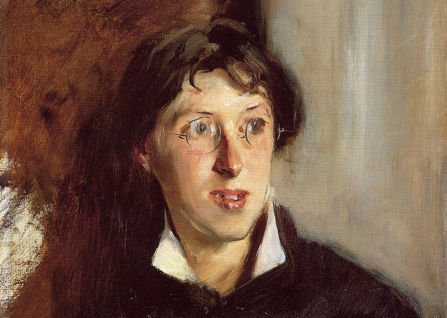 1856 – The French Victorian writer Vernon Lee was born on this date (d.1935). Also known as Violet Paget, she was responsible for introducing the concept of "empathy" (Einfühling) into the English language. Empathy was a key concept in Lee's psychological aesthetics which she developed on the basis of prior work by Theodor Lipps. Her response to aesthetics interpreted art as a mental and corporeal experience. This was a significant contribution to the philosophy of art which has been largely neglected.
She fell in love with three women in succession, and fully expected, being the Victorian she was, to live out her life with each of them, falling swooning into her fainting bed each time the friendship ended. She kept a faded portrait of her first love over her bed; her second love announced her marriage to (horrors!) a Jew, which required liberal application of smelling salts; and her third simply drifted away.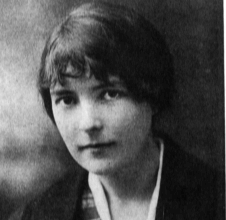 1888 – The New Zealand-born author Katherine Mansfield was born on this date (d.1923). Considered to be the British Chekhov, her quiet stories are painful commentaries on the inadequacy of human relationships.
Although she had many affairs with men and married John Middleton Murry, her diaries and letters reveal her to have been a Lesbian. Mansfield had two lesbian relationships notable for their pre-eminence in her journal entries, but continued to have male lovers, and attempted to repress her lesbian feelings at certain times.
Her first relationship was with Maata Mahupuku, a Maata Matapuhu, a Maori princess and fellow schoolgirl whom Mansfield had first met in Wellington, and then again in London. In June 1907 she wrote: "I want Maata—I want her as I have had her—terribly. This is unclean I know but true."
The second relationship, with Edith Kathleen Bendall, took place from 1906 to 1908, and Mansfield also professed her adoration for her in her journals.
A third lesbian attachment was a longer one and a troubled one at that, with a "slave" by the name of Ida Baker, (also known as Lesley Moore), who was a fellow writer, a South African, with whom she had a lifelong relationship.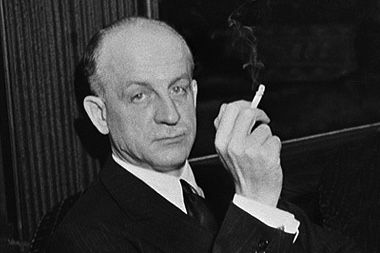 1892 – Benjamin Sumner Welles (d.1961) was an American government official and diplomat in the Foreign Service. He was a major foreign policy adviser to President Franklin D. Roosevelt and served as Under Secretary of State from 1937 to 1943, during FDR's presidency.
In September 1940, Welles accompanied Roosevelt to the funeral of former Speaker of the House William B. Bankhead in Huntsville, Alabama. While returning to Washington by train, Welles solicited homosexual sex from two African-American Pullman car porters. When FBI Director J. Edgar Hoover would not release the file on Welles to Republican Senator Owen Brewster of Maine, Brewster threatened to initiate a Senatorial investigation into the incident. Roosevelt was embittered by the attack on his friend, believing they were ruining a good man, but he was obliged to accept Welles' resignation in 1943. Publicly, he accepted Welles' resignation with regret and explained that Welles was prompted to leave government service because of "his wife's poor health."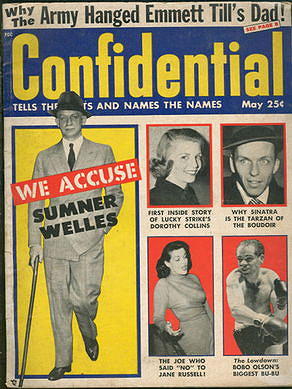 In 1956, Confidential, a scandal magazine, published a report of the 1940 Pullman incident and linked it to his resignation from the State Department, along with additional instances of inappropriate sexual behavior or drunkenness. Welles' explained the 1940 incident to his family as nothing more than drunken conversation with the train staff.

1941 – A newspaper reports that the Ohio Pardon and Parole Commission adopted a policy the previous year of requiring all males convicted of sex crimes to be sexually sterilized before release. The surgery performed leaves the men permanently impotent.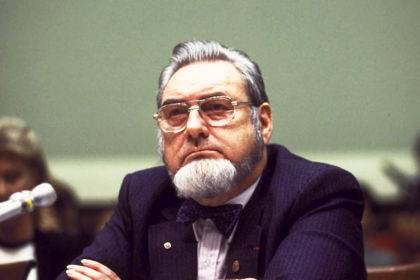 1916 – Charles Everett Koop (d.2013) was an American pediatric surgeon and public health administrator. He was a vice admiral in the Public Health Service Commissioned Corps, and served as the 13th Surgeon General of the United States under President Ronald Reagan from 1982 to 1989. According to the Associated Press, "Koop was the only surgeon general to become a household name."
Koop was known for his work to prevent tobacco use, AIDS, and abortion, and for his support of the rights of disabled children.
Koop was Surgeon General when public health authorities first began to take notice of AIDS. For his first four years in office, Koop, the nation's top health officer, was prevented from addressing this health crisis, for reasons he insisted were never fully clear to him but that were no doubt political. Koop wrote the official U.S. policy on the disease, and in 1988 he took unprecedented action in mailing AIDS information to every U.S. household.
Gay activists and their supporters were unhappy with the way in which he targeted gay sex and the risk of infection through anal sexual intercourse as primary vectors of the disease, but Koop was unapologetic, claiming such activities entail risks several orders of magnitude greater than other means of transmission.
Religious activists, upset over the pamphlet's frank discussion of sexual practices and advocacy of condom use, called for Koop's resignation. Koop also infuriated some former supporters by advocating sex education in schools, possibly as early as the third grade, including later instruction regarding the proper use of condoms to combat the spread of AIDS.
While a straightforward telling to the public about the disease was controversial, Koop was also criticized by some health activists who claimed that his office had not gone far enough in attempting to develop a cure or vaccine, reducing the role of his office to educating the public on health concerns.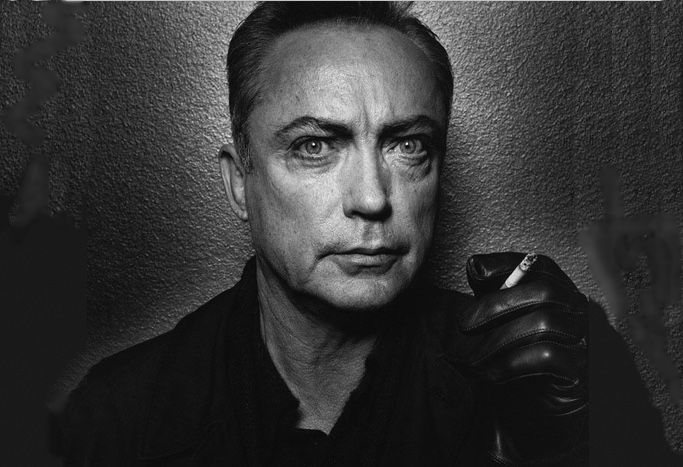 1944 – Udo Kier, German-born actor is best known for roles in gory horror movies.
Udo Kier was born in Cologne, Germany, during World War II. His entrance was just as dramatic as some of his roles. On the evening of his birth Udo's mother requested extra time with her new baby. The nurses had gathered all of the other babies and returned them to the nursery when the hospital was bombed. He and his mother were rescued from underneath the rubble.
Kier and German director Rainer Werner Fassbinder were teenage lovers and street hustlers in the Frankfurt gay scene in the early 1960s.
When Udo was 18 he moved to Britain in order to learn the English language. While there he took a few acting courses. He was eventually offered a role by director Michael Sarne as a gigolo in the film Road to Saint Tropez (1966).
Kier met director Paul Morrissey on an airplane trip. Morrissey offered him the lead role in the 3-D Flesh for Frankenstein (1973). It was this film, along with its sister film Blood for Dracula (1974), that made Udo a cult figure. Both Morrissey films are also known as Andy Warhol's Frankenstein and Dracula; however, Andy Warhol was not involved in the production or creation of the films. Both were rated X when released.
Beginning in the late 1970s, Kier was cast in a number of Fassbinder features. It was a period in which Kier was also living in Fassbinder's Munich household, running the kitchen. He played the hairdresser with whom the station master's wife had an ongoing affair in "Bolwieser/The Stationmasters' Wife" (1978) and was one of the terrorists in the black comedy "Die Dritte Generation/The Third Generation" (1979). Kier had small roles in the episodic masterpiece "Berlin Alexanderplatz" (1980) which was originally made for German television, as well as parts in "Lola", and "Lili Marlene" (both 1981), the latter being one of Fassbinder's takes on life in Nazi Germany.
Kier also appeared in Werner Schroeter's "Flocons d'Or" (1978) and had the title role in Walerian Borowczyk's "The Blood of Doctor Jekyll" (1981), both made in France.
When Udo moved to the USA, Gus Van Sant cast him as a john who goes after River Phoenix in "My Own Private Idaho" (1991; hilarious with his deadpan rendition of the line "I'm so excited") and as a commercial director in "Even Cowgirls Get the Blues" (1993).
Mainstream audiences may remember Kier from the blockbuster "Ace Ventura: Pet Detective" (1994), wherein he played a shady entrepreneur or from "Barb Wire", as Pamela Anderson Lee's sidekick, and Steve Barron's "The Adventures of Pinocchio" (both 1996), as the villainous puppetmaster Lorenzini. He reprised the latter three years later in "The New Adventures of Pinocchio".
From the late 90s on, Kier seemingly found a niche in horror films, many with vampires at their core. In "Blade" (1998), he was deliciously monstrous as the venal bloodsucker Dragonetti.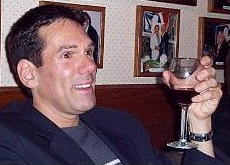 1955 – Alfred Anthony Quarantello Jr., better known by his professional name Al Rantel, is a conservative talk show host. Rantel's most recent contract was with KABC radio, Los Angeles, California. He retired for medical reasons in June, 2009.
Rantel is unusual in being an outspoken conservative who is openly gay.
He worked in Florida for many years prior to moving to KABC, and has appeared as a pundit on television news and discussion programs. Rantel received the opportunity to work in Los Angeles at radio station KABC due to the encouragement of another East Coast transplanted talk host, Tom Leykis. Rantel previously worked for Los Angeles station KNX and Florida stations WINZ, WNWS, and WFTL. Starting January 2012, Rantel can be heard once a week (either Tuesday or Thursday) on The Marc Germain Show, on TalkRadioOne.com
Rantel has been critical of same-sex marriage.


Added 2021
1961 – Isaac Mizrahi is an American fashion designer, television presenter and chief designer of the Isaac Mizrahi brand for Xcel Brands. Based in New York City, he is best known for his eponymous fashion lines. Mizrahi currently serves as a judge on Project Runway All Stars.
Mizrahi was born in Brooklyn, the son of Sarah, and Zeke Mizrahi, who was a children's clothing manufacturer. He is of Egyptian-Jewish and Syrian-Jewish descent. His father gave him a sewing machine at the age of ten. At 15, he launched his own label, IS New York, with the help of a family friend. He attended Yeshivah of Flatbush, High School of Performing Arts, and the Parsons School of Design.
Mizrahi presented his first collection in 1987 at a trunk show held by New York department store Bergdorf Goodman. The line immediately earned praise from fashion editors, prompting several top retailers to place orders.
Mizrahi has made appearances in numerous television shows and movies since the 1990s. Including the 1993 Michael J. Fox comedy, For Love or Money, as an up-and-coming fashion designer.
In 2009, Mizrahi began co-hosting the first season of The Fashion Show on Bravo with singer Kelly Rowland. Bravo launched the series to replace its former hit Project Runway, which then moved to the Lifetime network. Mizrahi returned as co-host in November 2010 for the show's second season, opposite a close friend and colleague, supermodel Iman, who previously hosted the Canadian version of Project Runway.
Mizrahi has worked as the costume designer for three Broadway revivals, including two plays The Women (2001) and Barefoot in the Park (2006); and one operetta Threepenny Opera (2006).
Mizrahi married his partner of six years, Arnold Germer, in a civil ceremony in New York City Hall on November 30, 2011.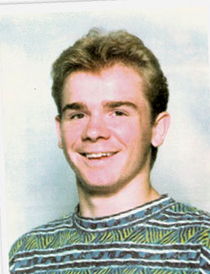 1975 – Jamie Nabozny, Youth Activist, the first student to successfully sue a school district for its failure to protect a student from anti-gay harassment. His 1995 lawsuit helped pioneer the Safe Schools Movement for GLBT students.
When he was five years old, Jamie Nabozny told his grandmother that he was a "homosexual," a word he could barely pronounce. At age seven, he came out to his mom. His was a loving, supportive two-parent (heterosexual) family.
When Jamie entered Ashland Junior High School as a seventh grader, the bullying began. Every day when he went to school, he faced unrelenting verbal taunts and mild physical abuse: shoving, his books and papers thrown around, being pushed up against the lockers.
After one particularly tough day, he attempted suicide by taking a bottle full of pills and ended up in the emergency room. His parents went to the school to ask them to help stop the bullying. The junior high principal's response, "Boys will be boys."
In high school, the bullying escalated. He tried to hide from his tormentors, but wasn't always successful. He endured physical violence regularly, to the point that he was hospitalized and had to have surgery after one particularly violent beating. Again, his parents went to the school principal. His attackers were let off without even a verbal reprimand. The high school principal's response, "That's what happens when you hit on the hockey team." (Jamie did not "hit on" his fellow students.)
Jamie ran away and landed at a teen shelter in Minneapolis. A legal advisor there suggested that he and his parents sue the school district. They did and they won. The landmark case has set a precedent and served as a warning to schools across the nation that not keeping LGBTQ students safe from bullying can be very expensive. (Jamie won $900,000.)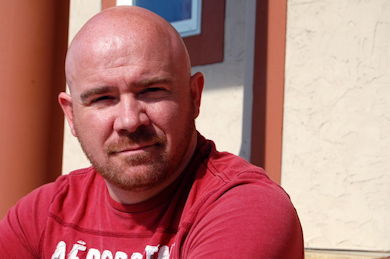 Jamie today.
Jame was one of the featured cases in the movie "Bullied."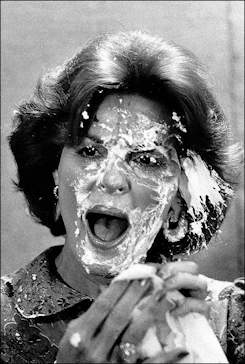 1977 – On this date Minneapolis Gay rights activist Thom Higgins threw a banana cream a pie into the face of Anita Bryant during a news conference in Des Moines, Iowa. The former beauty queen (Bryant) was in the middle of a nationwide campaign to criminalize Gay behavior and overturn the few Gay rights ordinances in the country.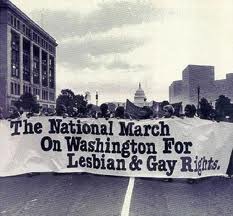 1979 – The First Gay Rights March On Washington D.C. was held on this date and called for "an end to all social, economic, judicial, and legal oppression of Lesbian and Gay people." Marking the tenth anniversary of the Stonewall riots and coming in the wake of the lenient jail sentence given to Dan White for the assassination of openly gay San Francisco city supervisor Harvey Milk, the First National March on Washington for Lesbian and Gay Rights on October 14, 1979 was an historic event that drew more than 200,000 people from across the United States and ten other countries.
In the wake of the Milk/Moscone assassinations, the Anita Bryant campaign to roll back protections extended to sexual orientation, and years of community building around the nation, the support for a massive demonstration in the nation's capital grew. There were strong reservations on the part of those who worried that anything less than massive numbers would negate the demonstration and undermine political activism. However, by the late summer of 1979 it was clear that the March would be a large media event. Locally, the National Coalition of Black Gays and the DC Coalition of Black Gays supported the March from the beginning.
Both groups were also involved in planning and holding the first Third World Conference, held at Harambee House on Georgia Avenue. The Third World Conference concluded with a march by persons of color down Georgia Avenue to the Mall where they joined the March on Washington. This walk down Georgia Avenue was the first public demonstration by Lesbians and Gays in the heart of the African-American areas of the city.
The plans for the 1979 March were determinedly more inclusive of persons of color and the transgendered. The souvenir booklet for the March includes an article by Jim Kepner summarizing GLBT activism leading to the March and an article by Brandy Moore detailing the preparations for the March. Speakers included Richard Ashworth and Adele Starr (PFLAG) Marion Berry (then D.C. mayor), S.F. Councilman Harry Britt, Lesbian feminist theorist, Charlotte Bunch, poet Alan Ginsberg, activists Flo Kennedy, Morris Kight, poet and activist Audre Lorde, musicians, Robin Tyler and Tom Robinson, Leonard Matlovich, Arthur McCombs (Gay Atheist League), feminist theorist Kate Millett, Rev. Troy Perry (listed as a "cameo" appearance"!), Juanita Ramos (Comite Homosexual Latinamericano), Betty Santoro (NY Spokeswoman for Lesbian Feminist Liberation), Eleanor Smeal (N.O.W.) and labor activist, Howard Wallace.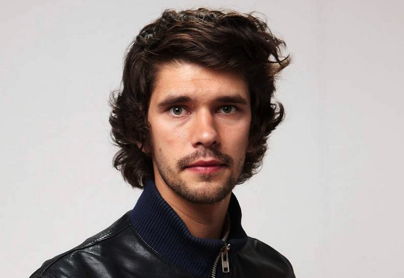 1980 – Ben Whishaw is an English actor. He is known for his stage role as Hamlet; his roles in the television series Nathan Barley, Criminal Justice, and The Hour; and film roles including Perfume: The Story of a Murderer, I'm Not There, Bright Star, Brideshead Revisited, and Cloud Atlas. He played the role of Q in the James Bond film Skyfall, and will be the voice of Paddington Bear in the 2014 film, Paddington.
Whishaw was born and raised in Clifton, Bedfordshire. He has a fraternal twin brother, James, and was a member of the Bancroft Players Youth Theatre at Hitchin's Queen Mother Theatre. He attended Samuel Whitbread Community College in Shefford where he first rose to prominence during collaborations with their offshoot theatre company, Big Spirit. He graduated from the Royal Academy of Dramatic Art in 2003.
Whishaw was involved in many productions with Big Spirit, perhaps most notably If This is a Man (also performed as The Drowned & The Saved), a piece devised by the company based on the book of the same name by Primo Levi, a survivor of Auschwitz concentration camp. It was adapted into a physical theatre piece by the group and taken to the 1995 Edinburgh Festival, where it garnered five-star reviews and great critical acclaim.
As the lead in Trevor Nunn's 2004 production of Hamlet at the Old Vic, he received highly favourable reviews and was nominated for the Olivier Award for Best Actor and the Ian Charleson Award. The role was shared with Al Weaver in an unusual arrangement that saw Whishaw playing all nights except for Mondays and matinées. Nunn is reported to have made this arrangement due to the youth of the two actors playing the lead, to relieve some of the pressure on each.
Whishaw appeared in the 23rd James Bond film, Skyfall, in the role of Q.He portrayed a younger Q than in previous films; Peter Burton and Desmond Llewelyn both received the role when they were in their forties, while Llewelyn and John Cleese played the role into their eighties and sixties, respectively.
In 2015, Whishaw co-starred in The Lobster, a romantic science fiction drama from Greek director Yorgos Lanthimos; appeared in Suffragette, a story of the early feminist movement written by Abi Morgan and also starring Carey Mulligan, Helena Bonham Carter, Meryl Streep and his The Hour co-star, Romola Garai; reprised his role, Q, in Spectre, the 24th James Bond film; and played author Herman Melville in Ron Howard's In the Heart of the Sea.
The star has been famously guarded about his personal life, only confirming his sexuality publicly last year when he revealed he had privately entered into a civil partnership with Australian composer Mark Bradshaw in 2012.
More recently he has opened up about his experiences of coming out:
"It was never a secret, everyone around me in my life knew … It's just very hard to know how to say it, in a way, with some sort of dignity and to remain private … It was something that happened at that time and now I'm very happy it's just a fact and I can get on with life."

1986 – The Georgia Court of Appeals upholds a sodomy conviction even though the defendant claimed that what he was charged with doing was "anatomically impossible." The court does not detail the act.

1987 – The U.S. Congress votes in favor of banning federal funding for AIDS education organizations that "promote homosexuality."

1999 – California state senator Pete Knight, who sponsored a ballot initiative banning same-sex marriages in California, was criticized in the Los Angeles Times by his gay son David. David questioned his father's defense of family values because his father rejected him when he came out.

2009 – Uganda: The Anti-Homosexuality Act bill is submitted to Parliament, calling for the death penalty of those convicted of homosexuality. After dropping the death penalty to life in prison, the bill passed. The Constitutional Court of Uganda ruled the law invalid in 2014.


2011 – 15 year-old Jamie Hubley, the son of Ottawa city councillor Allan Hubley, commits suicide after having blogged for a month about the anti-gay bullying he was facing at school. The bullying had begun as early as Grade 7, with students on Jamie's bus attempting to stuff batteries in his mouth because he preferred figure skating over hockey.

OCTOBER 15 →
[{(o)}]|[{(o)}]|[{(o)}]|[{(o)}]| [{(o)}]|[{(o)}]