May 4
[{(o)}]|[{(o)}]|[{(o)}]|[{(o)}]| [{(o)}]|[{(o)}]
1497 – A revolt against religious leader Savanarola in Florence, who had been a leader against sodomy, leads one man to say, "Thank God, now we can sodomize again."

1805 – Louisiana outlaws sodomy with a compulsory sentence of life imprisonment at hard labor.

1885 – Ohio outlaws sodomy with a penalty of up to 20 years in prison. There is evidence that the bill was introduced solely as a political ploy to embarrass the Governor, hinted by an opposition newspaper of being Gay.

1886 – An Ohio appellate court rules that, under the state's 1885 sodomy law, indictments must be specific and that sodomy can be accomplished only if at least one party is a male person. This frees Lesbians from prosecution. (Note that while "sodomy" is generally used to denote anal intercourse, in legal terms it also refers to oral intercourse.)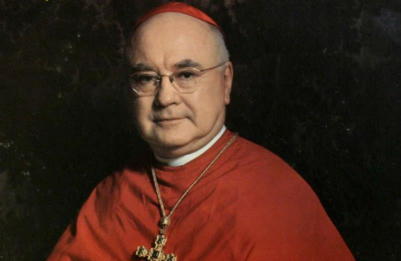 1889 – Francis, Cardinal Spellman, Roman Catholic Cardinal, born (d.1967); Francis Cardinal Spellman, the late Prince of the Church known as "Franny" to assorted Broadway chorus boys and others, was New York's archbishop from 1939 until his death in 1967.
He, in many ways, is almost single-handedly responsible for ushering in the American Catholic Church's more punitive, authoritarian stances and reactions to the sexual revolution, feminism and Gay rights.
Gore Vidal has long alluded to Spellman's, homosexuality, once commenting that, "the serious crimes of Spellman were not sexual", implying of course that the most serious crime was the arrogant and reckless hypocrisy.
The original bound galleys of former Wall Street Journal reporter John Cooney's Spellman biography, The American Pope - published in 1984 by Times Books, which was then owned by The New York Times Company - included four pages on Spellman's homosexuality. In a hideous example of the church's power and The New York Times' fears in those days, these pages were removed.
"In New York's clerical circles, Spellman's sex life was a source of profound embarrassment and shame to many priests," Cooney had written in the original manuscript of his book. The archdiocese exploded after it got wind of the information, and became determined to stop it from being published.
Cooney had included interviews with several notable individuals who knew Spellman as a closeted homosexual. Among Cooney's interview subjects was C.A. Tripp, the noted researcher affiliated with Dr. Alfred C. Kinsey of the Institute for Sex Research and author of the controversial book published recently, The Intimate World of Abraham Lincoln, which brought forth evidence of the former president's same sex relationships.
Tripp, who died in May of 2003 gave a telephone interview to Michelangelo Signorile a year before his death. Tripp told Signorile that his information about Spellman came from a Broadway dancer in the show One Touch of Venus who had a relationship with Spellman back in the 1940s; the prelate would have his limousine pick up the dancer several nights a week and bring him back to his place. Tripp related that when the dancer once asked Spellman how he could get away with this, Spellman answered, "Who would believe that?" The anecdote is also recounted in John Loughery's history of Gay life in the 20th century, The Other Side of Silence.
Signorile describes Spellman as "one of the most notorious, powerful and sexually voracious homosexuals in the American Catholic Church's history"
Biographer of J. Edgar Hoover, Curt Gentry, says that Hoover's files had "numerous allegations that Spellman was a very active homosexual".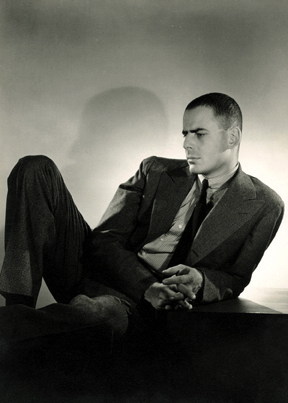 1907 – Lincoln Kirstein (d.1996) was an American writer, impresario, art connoisseur, and cultural figure in New York City, famous less for his own artistic achievement than for his social influence. Born in Rochester, New York, to a very wealthy Bostonian family, he was educated at Harvard, from which he graduated in 1930.
His interest in ballet and George Balanchine started when he had seen Apollo with the Ballet Russes. He became determined to get Balanchine to America. Together with Edward M. M. Warburg (a classmate from Harvard), they started the School of American Ballet in Hartford, Connecticut, in October 1933. The studio moved to New York City in 1934. Warburg's father invited the group of students from the evening class to perform at a private party. The ballet they did was Serenade, the first major ballet choreographed by Balanchine in America. Just months later Kirstein and Warburg founded, together with Balanchine and Dimitriev, The American Ballet.
During World War 2 Kirstein joined the Army and served in Europe. He worked with the division of Monuments, Fine Arts, and Archives, helping to recover stolen artwork from the Nazis.
The American Ballet would become the resident company of the Metropolitan Opera, but this proved unsatisfactory because the Opera would not allow Balanchine and Kirstein artistic freedom. In 1946, Balanchine and Kirstein founded the Ballet Society, renamed the New York City Ballet in 1948. Together they made this one of the most innovative dance companies in the world.
His eclectic interests, ambition and keen interest in high culture, funded by independent means drew a large circle of friends which would stimulate creativity in many of the arts. These included: Glenway Wescott, Monroe Wheeler, George Platt Lynes, Pavel Tchelitchev, Katherine Anne Porter, Gertrude Stein, Cecil Beaton, Jean Cocteau, Jared French, George Tooker and far too many more to name.
Kirstein kept diaries beginning in summer camp in 1919 until the late 1930's, and Martin Duberman's 2007 biography The Worlds of Lincoln Kirstein makes use of them and numerous letters. Kirstein enjoyed sex with men—Harvard undergraduates, sailors, street boys, casual encounters in the showers at the 63rd St YMCA. Longer affairs are described with dancer Pete Martinez, artist Dan Maloney, and conservator Jensen Yow among others, as well as relationships that were physically unrealized. Casual sex frequently grew into long-term friendship.
He also slept with women and in 1941 married Fidelma Cadmus, the sister of the artist Paul Cadmus – some say because he was in love with her brother. He and his wife enjoyed an amicable if not stressful relationship until her death in 1991. Some of his boyfriends lived with them in their East 19th Street house; "Fidelma was enormously fond of most of them." The New York art world considered his bisexuality an "open secret," although he did not publicly acknowledge his sexual orientation until 1982.
He was the primary patron of Cadmus and purchased many of his paintings and subsidised his living expenses. Cadmus had difficulty selling his work through galleries because of the erotically charged depictions of working and middle class men, which provoked great controversy.
Kirstein commissioned and helped to fund the physical home of the New York City Ballet: the New York State Theater building at Lincoln Center, designed in 1964 by gay architect Philip Johnson. Despite its conservative modernist exterior, the glittery red and gold interior recalls the imaginative and lavish backdrops of the Ballets Russes. He would serve as the general director of the ballet company from 1948 to 1989.
Kirstein and Balachine's collaboration lasted until Balanchine's death in 1983.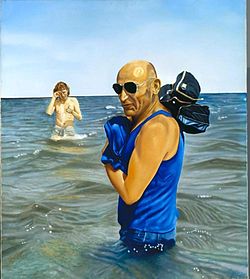 1920 – Benno Premsela (d.1997) was a Dutch Interior designer, who was a pioneer activist in the cause of gay emancipation. He was one of the first people in the Netherlands to come out publicly, and as early as 1947 was speaking out for equality.
In 1964 he was the first homosexual to appear on Dutch television without having his features distorted. From 1962 to 1971 he chaired the gay rights group COC, and in 1995 he was given the prestigious Silver Carnation award, for his contribution to both arts administration and gay emancipation.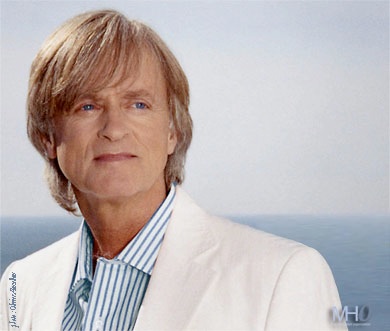 1944 – Dave is the stage name of Wouter Otto Levenbach, a Francophone singer from the Netherlands who had a string of number one hits in France in the 1970s. Despite his great success, he is still virtually unknown in his country of origin.
Dave was born in England. At 16, he became a very spiritual person and even planned to study theology; however, he eventually chose to study law.
Among other things, he was inspired by Jack Kerouac's On the Road , a revolutionary novel which incited the young people of the world to leave to learn the life on the roads, and to communicate with others. Passionate about the sea and rivers (a love which he owes to his grandfather), he left the Netherlands by boat with 1,000 guilders in his pocket (about two months' living expenses).
He met Eddie Barclay, the executive for Barclay Records, in Saint-Tropez in 1968; Barclay was responsible for launching Dave's career in show business.
On February 26, 1969, he participated in the Nationaal Songfestival, the Dutch pre-selection contest for that year's Eurovision Song Contest with a song called Niets gaat zo snel, but did not win. In Summer 1969 he reached the Veronica Top 40 charts for the first time with Nathalie, peaking at #28.
From 1971 to 1974, he was one of the actors in the musical Godspell, making friends with actor Daniel Auteuil, who would become his best friend.
In 1974, he released
Trop Beau
, a French adaptation of
The Rubettes
' hit
Sugar Baby Love
; later, he released
Vanina
, an adaptation of
Del Shannon
's
Runaway
, adapted into French by
Patrick Loiseau
. These were followed in 1975 by
Mon cœur est malade, Dansez maintenant
and
Du côté de chez Swann
. His self-titled first album was released at the end of 1975. His later hits included
Lettre à Hélène
(1978), C
omment ne pas être amoureux de vous
(1978), and his first number one single,
Allo Elisa
(1979).
In the 1980s, his popularity waned following the advent of FM radio in France. He still had an audience due to live performances and his classic hits. In 1994, he made a comeback following the release of a greatest hits album, which sold more than 200,000 copies. He later recorded a new album entitled Toujours le même bleu, which included a title single from which enabled him to hit the charts once again. It is also around this time that Dave revealed himself as a homosexual.
In 2003, he released another autobiographical book, Soit dit en passant... mes années paillettes, which dealt with his life as a showbiz celebrity in the 1970s. The book also revealed Dave's homosexual relationship with his lyricist and companion Patrick Loiseau for more than thirty years. Patrick also contributed to the book to share his version of the events.
In 2006, he released a new album under the name of "Dave Levenbach", Tout le plaisir a été pour moi.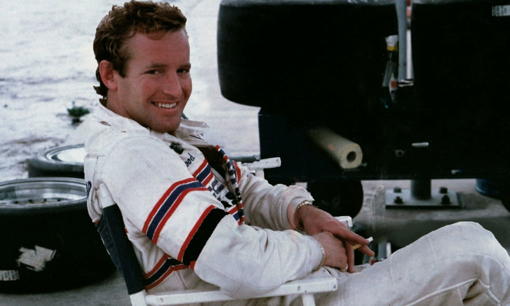 1948 – Hurley Haywood is an American race-car driver. Hurley has won multiple events, including five overall victories at the Rolex 24 at Daytona, three at the 24 Hours of Le Mans, and two at the 12 Hours of Sebring. He is credited with the 1988 Trans-Am title, two IMSA Championship titles and 23 wins, three Norelco Cup championships, a SuperCar title and 18 IndyCar starts.
He won the 24 Hours of Le Mans in 1977 (Porsche 936), 1983 (Porsche 956) and 1994 (Dauer 962 Le Mans) and is tied as the most successful driver at the 24 Hours of Daytona with five wins (1973, 1975, 1977, 1979, and 1991). He won the 12 Hours of Sebring in 1973 and 1981. He also drove in the 1980 Indianapolis 500 finishing 18th. He represented IMSA four times in the International Race of Champions (1986, 1989, 1992, 1995).
In 1970, he was drafted into the Vietnam War where he served as Specialist 4. After completing his tour of duty, he won his first IMSA GT title in 1971.
He is the chief driving instructor at the Porsche Sport Driving School, held at the Barber Motorsports outside Birmingham, Alabama.
In February 2018, Haywood publicly came out as Gay in his autobiography Hurley: From The Beginning.
In June 2019, to mark the 50th anniversary of the Stonewall riots, an event widely considered a watershed moment in the modern LGBTQ rights movement, Queerty named him one of the Pride50 "trailblazing individuals who actively ensure society remains moving towards equality, acceptance and dignity for all queer people".

1949 – Hawaii amends its disorderly conduct law to include "soliciting men for the purpose of committing a crime against nature or other lewdness."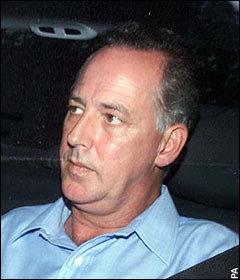 1952 – Michael Barrymore, né Michael Kieron Parker, is a British comedian who appeared as a presenter of game shows and light entertainment programmes on British television in the 1980s and 1990s. These included Strike It Lucky, My Kind of People, My Kind of Music and Kids Say the Funniest Things. He headlined the 1993 Royal Variety Performance and was voted the UK's favourite TV star several times, becoming one of the highest-paid stars on TV.
Michael met his first wife, dancer Cheryl St. Claire, in 1974, while she was performing as a dancer in a West End theatre show. They married two years later in 1976, although not until after Barrymore had paid off his mother who threatened to reveal a previous 18-month-long gay love affair. Cheryl later claimed, without contradiction from her estranged husband, that they had had a "full" marriage, including connubial relations.
At the height of his popularity, Barrymore suffered increasing alcohol problems. Barrymore claims he wanted to seek help, but that his wife, dancer Cheryl St. Claire, continually told him: "No, you're not (alcoholic). Don't be stupid."
In mid-1995, at the height of his fame, Barrymore went to the The White Swan gay pub in London's East End, where he gave an impromptu stage performance to the largely local crowd singing the words: "Start spreading the news - I'm extra gay today". Within 48 hours, every tabloid newspaper had printed its own version of the evening's events, including an untrue claim that the star had thrown away his wedding ring.
In November 1995, Barrymore attended the National Television Awards, where, clearly drunk, he made a rambling, incoherent speech. At an after-show party on a live late night radio show, he publicly declared he was gay and "no longer wanted to live a lie", following which he split with Cheryl. Barrymore, as of 2010, has said that he is no longer gay after setting up a relationship with a woman. However, he has acknowledged that he may be bisexual.
Following a party in the early hours of 31 March 2001, a 31-year-old man, Stuart Lubbock, died after three witnesses - including Barrymore himself - claimed to have found him motionless in Barrymore's swimming pool. All charges were dropped when it later came to court, though witnesses could not agree on whether he was found floating on top of the pool or at the bottom of it, Barrymore had said he was top of the pool. The cause of death was found to be drowning. Lubbock, described as a "bubbly partygoer", had traces of drugs and alcohol in his system. Pathologists discovered severe anal injuries, although not until the post mortem had taken place; which the media said were consistent with a sexual assault.
In November 2002 Barrymore's lawyers successfully demanded that Essex Police re-investigate matters surrounding Lubbock's death. Their focus was on Barrymore's allegations that the injuries inflicted upon Lubbock's body could have occurred while lying unguarded in the mortuary. A pathologist's report found that Lubbock's wounds were only four hours old at the time of the examination at 4pm, while Lubbock had been pronounced dead at the Princess Alexandra Hospital in Harlow at 8.20am that morning so there was a mysterious gap of eight hours. On his claims, Barrymore told Five Live: "We want to prove the fact that the anal injuries could not have happened at the house." He added: "If these injuries had happened then, why have the police not charged anyone with anything?"
On 14 June 2007, Essex Police arrested Barrymore and two other men on suspicion of murder and serious sexual assault in the Lubbock case. The two other men arrested were Jonathan Kenney, Barrymore's partner at the time of the death, and Justin Merritt, an unemployed former dustman at the time, all present at the party when Stuart died, the three men were held for questioning.
On 31 July 2007, Barrymore was told that he would not face charges for the events that occurred.
In July 2015, Barrymore was suing Essex Police over his arrest after Stuart Lubbock was found dead floating in his swimming pool.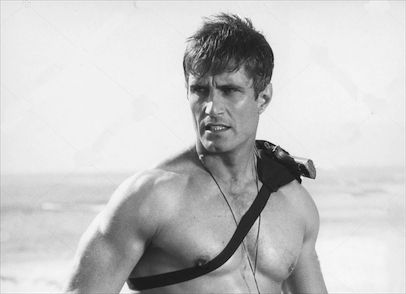 1952 – Antony Hamilton (d.1995), English-Austrlain actor/model, born in Liverpool, England, but adopted by an Australian military man and his wife and raised in Adelaide, Australia, where he studied ballet and toured with the Australian Ballet Company before moving into modelling.
In 1972, during a dance tour in Europe with The Australian Ballet, he was "discovered" by a fashion photographer. This resulted in Hamilton soon after leaving the ballet and moving to the USA to pursue a career as a model. During the following 10 years, he worked extensively as a model in Europe, America, Asia and Africa, becoming a favorite subject of world-famous photographers as Richard Avedon and Bruce Weber, often working with famous fashion designers such as Gianni Versace, and frequently appearing in magazines such as Vogue and GQ.
After having worked for a while as a model, Hamilton also began taking acting classes, wanting to expand his career. He eventually got his big break as an actor (replacing Jon-Erik Hexum who died in an accident on the set) in the American TV-series Cover Up (1984). As Hexum was an acting school classmate of Hamilton's, the actor hesitated to profit by Hexum's death, but eventually agreed to take the role. As an actor, however, he is probably better known for the role of Impossible Missions Force agent Max Harte, a former ANZAC commando, in the 1988 revival of the American television series Mission: Impossible, as well as for playing Samson in the 1984 television film Samson and Delilah.
He was briefly considered by Cubby Broccoli as a successor to Roger Moore as James Bond. According to some reports, Broccoli decided against a blond Bond; in other reports, it was agreed by both Hamilton and Broccoli that Hamilton's known homosexuality would work against him in the role. He continued to work in film and TV, notably the revived Mission Impossible and The Howling IV, until his death in March, 1995 from an AIDS-related illness. His family requested that contributions be made in his name to AIDS Project Los Angeles.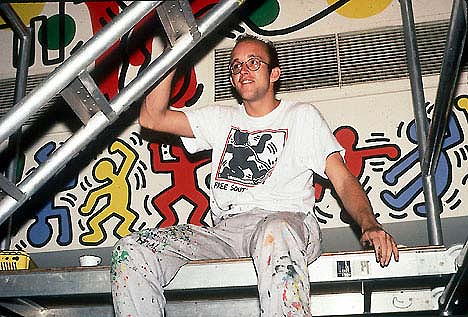 1958 – Pop-artist, muralist and graffiti genius Keith Haring, born in Reading, Pennsylvania, Haring studied graphic art in Pittsburg (d.1990). After coming out, he moved to New York where he became influenced by graffiti art. With his distinctive style, he quickly moved from the streets to international art galleries. His work is part of the iconography of the 1980s.
Sexuality was a predominant theme throughout Haring's work. Through much of his art there are scenes of penetration, in a bodily and sexual sense. These scenes are often filled with monsters, skeletons and beasts, which almost always add a nightmarish feeling to the work. Rather than being something positive or affirming, sexuality is almost always presented as threatening or silence. "Rape, sexual compulsion and castration are the fundamental forms in which individual self-determination is forcibly prevented."
For Haring, sex was part of his work because it was part of his life. "It's inevitable that the subway drawings have it too because it's part of my life and part of the rest of the body of work," he said. Haring's perception of sex was later affected by constant fear as the threat of AIDS became apparent.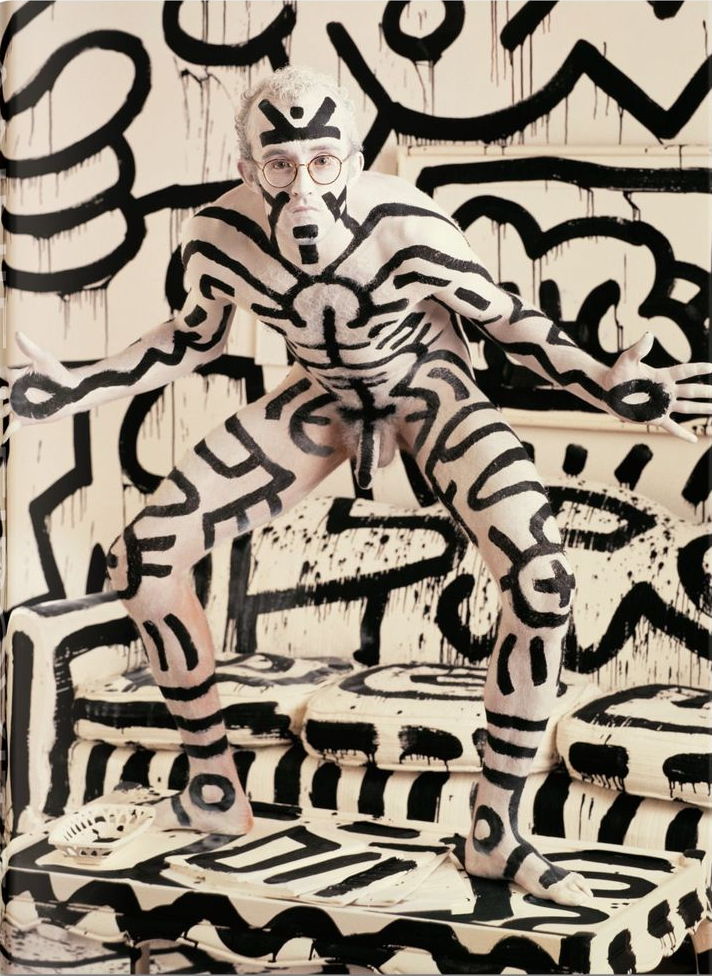 Click for Larger
He was a tireless AIDS campaigner and, tragically, succumbed to the disease himself in 1990 at the age of 31. Shortly before he died, he established the Keith Haring Foundation to maintain and enhance his legacy of supporting children's and AIDS organizations.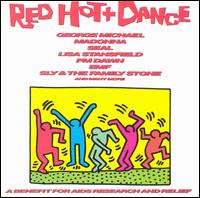 As a celebration of his life, Madonna declared the first New York date of her Blond Ambition World Tour a benefit concert for Haring's memory, and donated all proceeds from her ticket sales to AIDS charities including AIDS Project Los Angeles and amfAR; the act was documented in her film Truth or Dare. Additionally, Haring's work was featured in several of Red Hot Organization's efforts to raise money for AIDS and AIDS awareness, specifically its first two albums, Red Hot + Blue and Red Hot + Dance, the latter of which used Haring's work on its cover.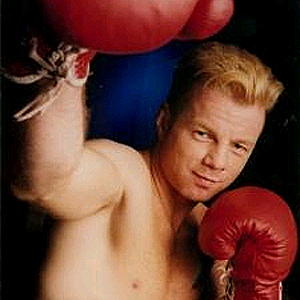 1964 – Mark Leduc (d.2009) was a boxer from Canada, who won a silver medal at the 1992 Barcelona Summer Olympics. After turning professional, he became the Canadian superlightweight champion.
One of six children - he had a twin sister; his lone brother died in a car wreck - Leduc left home when his parents separated. He was about 15 years old when he went to live on the streets. Rebellion served to cloak what was a difficult reality. He was only a tough kid. To his close friends, he was a hard man who happened to be gay. A friend invited him along to a gym in Toronto's east end, and it didn't take long before he was hooked. By the time he was 12 years old, Leduc was certain of only two things: his sexuality and his deep love of boxing.
It was, in hindsight, a way for an unsettled teen to compensate. "People don't really equate being a fighter with being gay," he sad. "I guess I did use it as a mask." A few years later, Leduc found himself hooked on other vices.
Young Leduc went to prison. He robbed a jewelry store at gunpoint. He had been told by an accomplice that it was an insurance scam: the owner wanted the place jacked, Leduc's buddy explained, and hired them as thugs to make it look real. Leduc grabbed the gold and gems, passed them over, pocketed a cash fee, and was picked up by the police a few weeks later. He was sentenced to over six years in prison, to be served at Collins Bay Penitentiary in Kingston, Ontario.
Leduc was not a hero or role model, at least not until 1992, when he won a silver medal for Canada at the Olympics in Barcelona.
After about 18 months inside, a guard named Harry took a shine to Leduc, and tried to secure him day passes so he could train in a real gym. The first application was rejected by the warden, but Leduc was ultimately awarded 72 hours a month in the outside world. For Leduc, the outside world consisted largely of Kingston's amateur boxing club. He used his "free" time sparingly: an hour to train here, a couple of hours to train there, a few more hours for a fight. He began to acquire a smart amateur record. By the time he hung up the headgear, he had won 184 bouts, and lost only 26.
The 1984 Olympics came and went while Leduc languished in prison. He was released in time for the 1988 Summer Games trials, but failed to earn a spot on the team that was to go to South Korea. Leduc decided to stick with the game for another four years. After winning both the national championship, and the gold medal at a preliminary international meet, Leduc was on his way to Barcelona. It would prove to be an interesting trip.
Just before the finals, Leduc developed tendonitis in his left shoulder. Though he is a southpaw, he fought right-handed, and relied heavily on the left jab. He also had a mosquito bite on his leg, and which became infected. The bite had to be lanced, and Leduc was struck by fevers and chills. The gold eluded him but he did achieve the silver.
The Olympic boxing hero decided that it was time to retire from professional boxing and, at the same time, admit to the world that he is a homosexual. In 1994, Leduc came out as gay in the TV documentary For the Love of the Game, one of the few boxers ever to do so. He also spoke about being a gay athlete in CBC Radio's documentary "The Last Closet" and spent time talking to gay youth. "I wanted to do it myself, rather than always hear people spreading rumors about me,'' Leduc said. "It's a big relief." In a candid interview with the Sun, Leduc also said that he wanted to help shatter the stereotype of homosexuals as "sissies'' and to show that homosexual athletes can be positive role models for young people.
He attended Toronto's Pride Parade in 1999 as grand marshal. Leduc worked for and volunteered with the Toronto People with AIDS Foundation, later becoming a set-builder and construction worker in the film industry.
He died in Toronto on July 22, 2009 - he had collapsed in the sauna of a local hotel, and doctors suggested that his death may have resulted from heat stroke.

1972 – Rhode Island enacts a law permitting compensation for anyone killed or injured by the "crime against nature."


Added 2022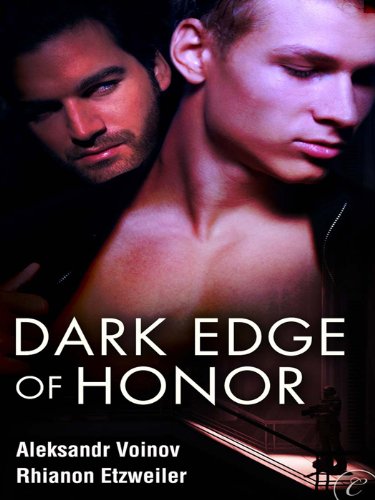 1975 – Aleksandr Voinov is an emigrant German author living near London where he makes his living as an editor in the financial services sector. After many years working in the horror, science fiction, cyberpunk and fantasy genres, Voinov has set his sights now on contemporary and historical gay novels such as Dark Edge of Honour.
As a trained historian, Voinov is fascinated by wars, religion and the conflict between the individual and society. Voinov single-handedly sustains three bookshops in London.
Dark Edge of Honor, co-authored with Rhianon Etzweiler, won a 2011 Rainbow Award as Best Gay Sci-fi / Futuristic. Country Mouse, co-authored with Amy Lane, won a 2012 Rainbow Award as Best Bisexual Erotic Romance and Incursion won as Best Bisexual / Transgender Sci-fi/Fantasy and Best Bisexual / Transgender Novel. The two novellas If It Flies and If It Fornicates, co-authored with L.A. Witt, won a 2013 Rainbow Award as Best LGBT Erotica.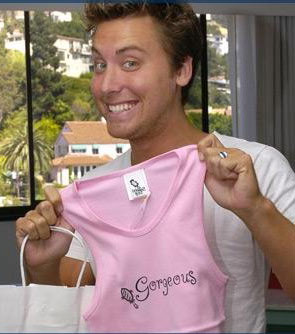 1979 – Lance Bass, American singer (N'Sync), born: American pop singer, actor, film and television producer, and author. He grew up in Mississippi and rose to fame as the bass singer for the American pop boy band 'N Sync. 'N Sync's success led Bass to experiment with film and television, primarily as an actor and a producer. Bass' acting career is most noted for his starring role in the 2001 film On The Line, which his company, Bacon & Eggs, also produced. Bass later formed a second production company, Lance Bass Productions, as well as a now-defunct music management company, Free.
In 2003, Bass began serving as World Space Week's Youth Spokesman. Bass has stated that he believes young people becoming more interested in space exploration "will help the future of our planet". From 2003 to 2005, Bass spent World Space Week traveling to American high schools speaking with students about space exploration and encouraging them to explore careers in the fields of science and mathematics. Bass is a member of the National Space Society, a non-profit educational space advocacy organization founded by Dr. Wernher Von Braun. Bass has served on the National Space Society's Board of Governors since October 2004, alongside other space advocates such as actor Tom Hanks and author and futurist Sir Arthur C. Clarke. In a 2007 interview with GQ magazine, Bass stated that he "absolutely" still intends on going to space, and that he hopes to work on a space documentary. Bass has also retained fluency in Russian, which he was required to learn during his training.
Bass came out as gay in a cover story for People magazine on July 26, 2006. There had been considerable media speculation about his orientation due to numerous paparazzi snapshots of him at gay bars and nightclubs, most notably during the preceding Independence Day weekend in Provincetown, Massachusetts. Celebrity gossip blogger Perez Hilton had also been posting items on his website about Bass's orientation since September 2005, and New York gossip column Page Six ran a blurb on July 12, 2006, that reported a sighting of Bass at a gay bar with his then-boyfriend, Reichen Lehmkuhl. Bass's publicist, Ken Sunshine, chose to release the story exclusively to People magazine, who bumped actor Johnny Depp off of that week's cover in favor of Bass. In his coming out interview, Bass stated,
"The thing is, I'm not ashamed - that's the one thing I want to say. I don't think it's wrong, I'm not devastated going through this. I'm more liberated and happy than I've been my whole life. I'm just happy."
Bass's announcement received a large amount of media attention. The American public's reaction was generally positive, with Bass receiving "overwhelming support" from many teenagers and young adults who grew up listening to 'N Sync. However, Bass received criticism from the LGBT community when he referred to himself and his friends as "straight acting" in his People interview, stating, "I call them the SAGs — the straight-acting gays. We're just normal, typical guys. I love to watch football and drink beer." This comment angered some members of the LGBT community, who believed that Bass not only implied that effeminate gay men were not 'normal', but further enforced unneeded stereotypes. In a 2007 interview with The Advocate, Bass called his comment a "mistake" and noted that he was unaware of the negative implications surrounding the term. Bass stated,
"Every community is hard to please. Our community is very fickle. It's a touchy community because it's the last civil rights movement we have left here in America. So when someone new like myself comes along and says off-the-mark things, yeah, I can see how people would get pissed."
In his autobiography, Bass documents two gay relationships that predated media speculation; one with a Miami, Florida, native named Jesse, with whom Bass lived for two years, and another with an Idaho native named Joe.
Bass found himself in the midst of further controversy later that year when he, along with then-boyfriend Reichen Lehmkuhl, was awarded the 2006 Human Rights Campaign Visibility Award on October 7, 2006. The Washington Blade printed a guest editorial from a long-time HRC supporter who claimed that neither recipient had done enough to deserve the award and that The Human Rights Campaign was simply capitalizing on Bass's fame to sell tickets. The Human Rights Campaign stood by Bass and defended his award, responding to critics by saying,
"Bass is the biggest music star since Melissa Etheridge to come out, and maybe some people think HRC should just ignore these moments of cultural significance, but his declaration did initiate a positive, national conversation that continues today."
Bass began dating painter Michael Turchin in January 2011 and they became engaged in September 2013. They married on December 20, 2014 at the Park Plaza Hotel in Los Angeles. Former NSYNC bandmates Joey Fatone, Chris Kirkpatrick and JC Chasez were in attendance; Justin Timberlake, who was then headlining his The 20/20 Experience World Tour, was not present. The ceremonial event was filmed and televised in a special E! presentation: Lance Loves Michael: The Lance Bass Wedding that aired on February 5, 2015. Bass and Turchin were the first same-sex couple to exchange vows on cable television.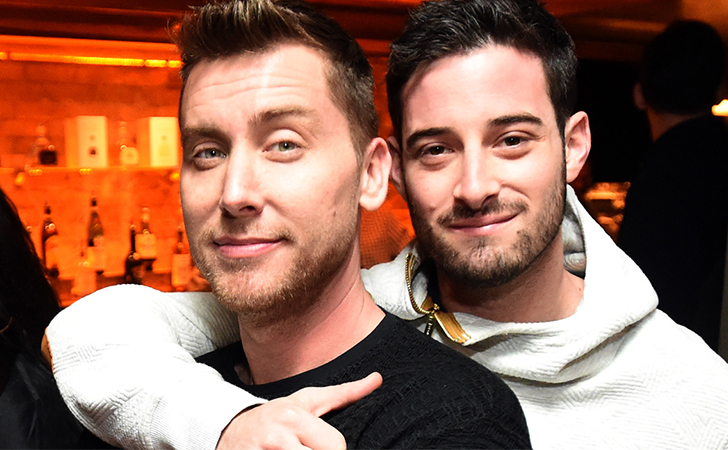 1988 – President Reagan announced the creation of a national AIDS advisory committee.

1993 – "Angels in America: Millennium Approaches" opened on Broadway.

1998 – The Arizona state senate approved an amendment prohibiting state and local government from discrimination based on sexual orientation.

1999 – In Denver, Colorado, former police officer Ed Thomas was re-elected to the Denver city council, defeating two gay candidates in the city's largely gay Capitol Hill district. In an odd turn of events, the Denver Police Department endorsed gay candidate Ken Shancady while "OutFront Colorado", Denver's local gay newspaper, endorsed Thomas.

MAY 5 →
[{(o)}]|[{(o)}]|[{(o)}]|[{(o)}]| [{(o)}]|[{(o)}]