March 23
[{(o)}]|[{(o)}]|[{(o)}]|[{(o)}]| [{(o)}]|[{(o)}]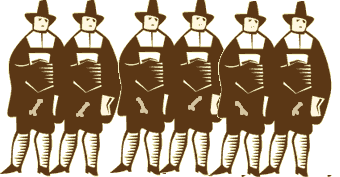 1653 – In New Haven Colony, six teenage males are sentenced to be flogged for "wickedness in a filthy corrupting way with one another."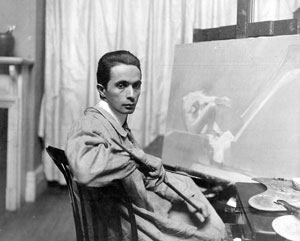 1874 – J.C. Leyendecker, German-American commercial artist, born (d.1951); A highly popular American illustrator of Dutch ancestry, Leyendecker was born in Germany and emigrated to the United States at the age of eight in 1882 with his parents, his sister, Augusta, and two brothers, Francis Xavier "Frank" Leyendecker, and Adolph Leyendecker.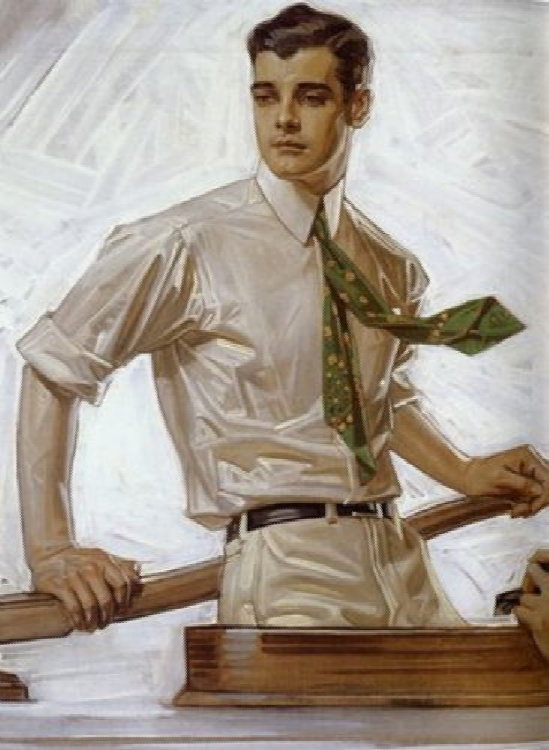 Arrow Collar Man
(Click for larger)
J.C. Leyendecker was one of the most successful and recognizable commercial artists of the 20th century, best known, perhaps as the creator of the sleekly handsome Arrow Collar Man. Almost seven decades after the height of his vogue, the Arrow Collar Man still appeals. Blond, classically handsome, patrician, somewhat aloof, probably a bit of a shit, he is definitely more interested in himself than he is in any of the beautiful women pictured with him. When he first appeared in magazine ads, the Arrow Collar people received carloads of fan letters from adoring women eager to discover the identity of the sexy artist's model. Some proposed marriage. Little did they know that the Arrow Collar Man was the artist's lover, Charles Beach, blond, handsome, patrician, and vain.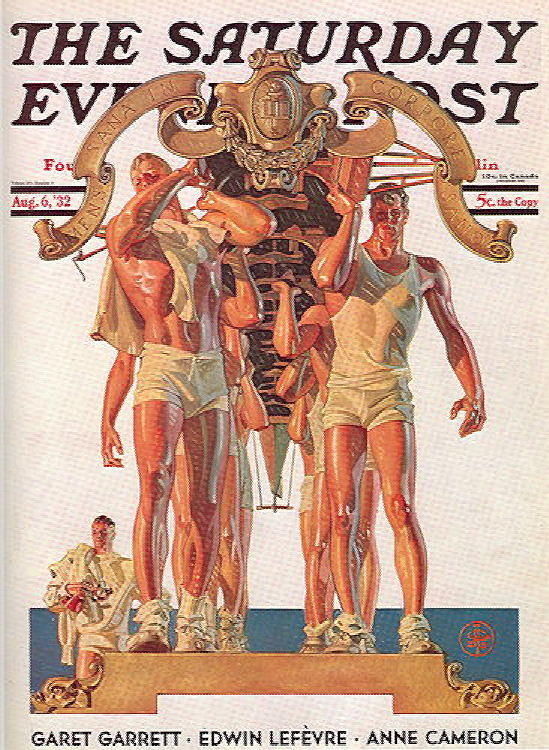 1932 Olympic Rowing Champs
(Click for larger)
Over forty years, Leyendecker illustrated covers for the enormously popular Saturday Evening Post. In total, he produced over 300 illustrations for the magazine. The mainstream image of Santa Claus as a jolly fat man in a red fur- trimmed coat was popularized by Leyendecker, as was the image of the New Year Baby. Also notable is Leyendecker's illustration of the Three Kings, from the Christmas 1900 edition of the Saturday Evening Post and the one above honoring the 1932 Olympic Champions U.S. Rowing Team.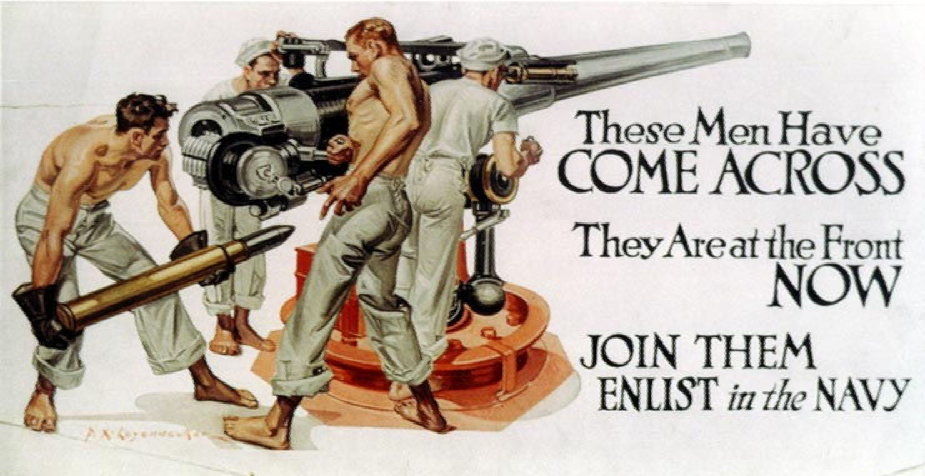 (Click for larger)
Leyendecker drew propaganda posters during WWI, encouraging people to buy war bonds. But what could be more deliberately homoerotic than his recruiting poster for the U.S. Navy with its semi-naked men and the phallus symbolism of the cannon and the shell, not to mention the line "These men have COME ACROSS."
In 1914 the Leyendecker brothers built an estate in New Rochelle, NY, where they, their sister, and Charles Beach, lived. Leyendecker was the chief influence on, and a friend of Norman Rockwell, who was a pallbearer at Leyendecker's funeral in 1951. Leyendecker was elected to the Society of Illustrators Hall of Fame in 1977.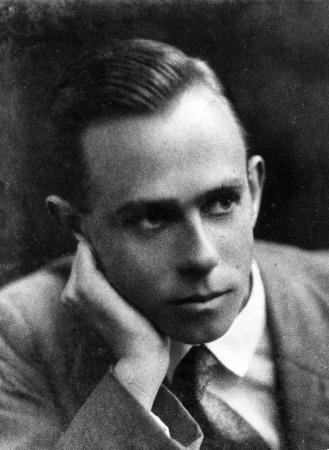 1903 – Frank Sargeson (d.1982) was the pen name of Norris Frank Davey. He is considered one of New Zealand's foremost short story writers. Like Katherine Mansfield, Sargeson helped to put New Zealand literature on the world map.
Born in Hamilton, Sargeson has been credited with introducing New Zealand English into short stories. His technique was to write the story without mentioning the setting. He also used a semi-articulate style which means that the story was written from a naive point of view. Events are simply told but are not explained.
Although Sargeson became known for his literary depiction of the laconic and unsophisticated New Zealand male, his upbringing had in fact been middle-class comfortable. Upon completing his training as a solicitor, he spent two years in the United Kingdom. Sometime in the 1930s, he began living year-round in his parents' holiday cottage in Takapuna, a northern suburb of Auckland. He eventually inherited the property which became for several decades an important gathering place for Auckland's bohemia and literati.
When author Janet Frame was released in 1955 from eight years of voluntary incarceration in New Zealand psychiatric hospitals, Sargeson invited her to stay in a former army hut on his property. He introduced her to other writers and affirmed her literary vocation and encouraged her to adopt good working habits. She lived in the shed for about a year, during which time she wrote her first novel, Owls Do Cry.
During the 1930s and 40s, Sargeson experienced considerable economic hardship, as his literary output earned him very little money. This experience left him permanently sympathetic to the Left. For example, he quietly advocated closer relations between New Zealand and Maoist China.
He was also gay at a time when sodomy was illegal in New Zealand. In 1929, he was arrested on a morals charge in Wellington, but later acquitted. His biographer believes that this trial explains why Sargeson adopted a pen name and never practised the profession for which he had trained.
Sargeson died in Auckland.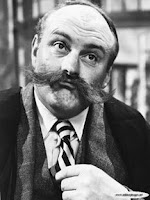 1920 – Jimmy Edwards (d.1988) was an English radio and television comedy actor, best known as Pa Glum in Take It From Here and as the headmaster 'Professor' James Edwards in Whack-O!
Born James Keith O'Neill in Barnes, he served in the Royal Air Force during World War II, earning the Distinguished Flying Cross. His Dakota was shot down at Arnhem in 1944, resulting in injuries requiring plastic surgery — he disguised it with the huge handlebar moustache that later became his trademark. He was a member of the Guinea Pig Club.
Edwards was a feature of London theatre in the immediate post-War years, including a season with Tony Hancock. He gained wider exposure as a radio performer in Take It From Here, co-starring Dick Bentley, which first paired his writer Frank Muir with Bentley's: Denis Norden.
Graduating to television, he appeared in Whack-O!, also written by Muir and Norden, the panel game Does the Team Think?, The Seven Faces of Jim, as well as guest slots in Make Room for Daddy and Sykes. Edwards also worked with Eric Sykes when he acted in the Sykes-penned short films The Plank (1967) (alongside Tommy Cooper), and in the remake of The Plank (1979).
He published his autobiography, Six of the Best, in 1984, as a follow up to the earlier Take it From Me. Amongst his outside interests were brass bands - he played the tuba and the euphonium - and the Handlebar Club, in which all the members had such moustaches.
Having been previously married, During the 1970s, however, he was publicly outed by others as a lifelong homosexual, much to his annoyance. Consequently, he found TV work harder to come by in what were more homophobic times.
His spent much of his life in East Sussex and he died in London in 1988 at the age of 68 from pneumonia.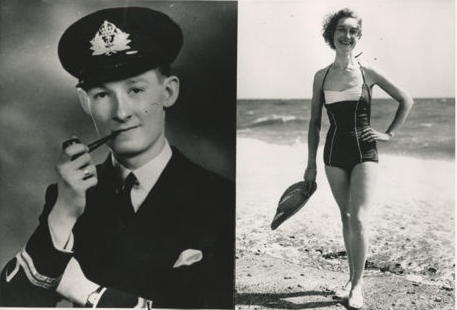 1923 – Georgina Somerset (d.2013) was a British dentist and former Royal Navy officer. She was the first openly intersex person in the United Kingdom.
Somerset was born on 23 March 1923 in Purley and christened George Edwin Turtle. Her birth was registered outside of the usual time limit because of confusion as to her sex. Ultimately, the obstetricians decided to assign her male. She was educated at Purley High School for Boys, a grammar school in Croydon and Reigate Grammar School, an all-boys free school. She went on to study dentistry at King's College Hospital, London, and qualified in 1944.
As a newly qualified dentist, Somerset was called up to the Royal Navy Volunteer Reserve as the Second World War was coming to an end. She was promoted to temporary surgeon-lieutenant on 27 March 1946 with seniority from 21 September 1945. She left the military in 1948.
Upon returning to civilian life, she established a dental practice in Croydon, London. In early 1960, she sold this practice and moved to Hove, East Sussex, where she ran another dental practice until retiring in 1985. Somerset wrote two books:
Over The Sex Border
published in 1963 and her memoir
A Girl Called Georgina
published in 1992.
Somerset's father was a Freemason and initiated both his sons into the Craft in 1945. She rose to become Worshipful Master of her Lodge but resigned from the craft in 1953. Having felt female from a young age, Somerset underwent gender confirming surgery in January 1957. She had previously been rejected by the eminent plastic surgeon Sir Harold Gillies, as she had turned up to her appointment in male morning dress. In 1960, after sworn testimony from her doctors, she was given a new birth certificate with her chosen name of Georgina Carol Turtle and her sex as female.
In June 1962, her engagement to Christopher Somerset, distantly related to the Duke of Beaufort, was announced in the Court and Social page of The Daily Telegraph. They married in St Margaret's, Westminster, London, in October 1962. This made her the first known woman to marry in a church after officially changing sex.
Georgina Somerset died on 30 November 2013, aged 90.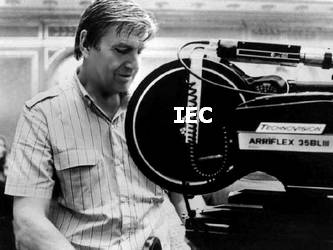 1925 – David Watkin BSC (d.2008) was a British cinematographer, an innovator who was among the first directors of photography to experiment heavily with the usage of bounce light as a soft light source. He worked with such film directors as Richard Lester, Peter Brook, Tony Richardson, Mike Nichols, Ken Russell, Franco Zeffirelli, Sidney Lumet and Sydney Pollack.
In 1985, Watkin won the Academy Award for Best Cinematography for his work on Out of Africa. He received lifetime achievement awards in 2004 from the British Society of Cinematographers and the cinematographic-centric Camerimage Film Festival in Łódź, Poland.
In Chariots of Fire, he "helped create one of the most memorable images of 1980s cinema: the opening sequence in which a huddle of young male athletes pounds along the water's edge on a beach" to the film's theme music by Vangelis.
After a brief period in the Army during World War II, Watkin started work at the Southern Railway Film Unit in 1948 as a camera assistant. After the unit was absorbed into British Transport Films in 1950, he eventually climbed the ranks up to director of photography at BTF before going off to work freelance in commercials around 1960. Before working in feature films "as a fully fledged cinematographer", he shot the title sequence of the James Bond film, Goldfinger (1964).
It was on a commercial shoot that he met Richard Lester, who hired him for his feature film, The Knack …and How to Get It (1965) which won the Palme d'Or at Cannes. The two men subsequently worked together on Help!, How I Won the War, The Bed-Sitting Room, The Three Musketeers, The Four Musketeers, Robin and Marian and Cuba.
Watkin was openly gay long before homosexuality was decriminalised. David Watkin died, aged 82, at his home in Sussex Mews, Brighton on 19 February 2008, having been diagnosed with prostate cancer just six months previously. He was survived by his civil partner Nick Hand.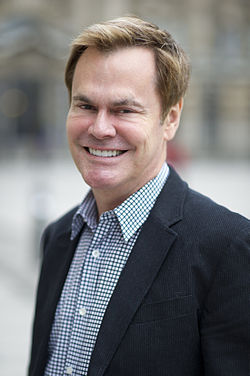 1948 – Bruce Bastian, born in Twin Falls, Idaho, is an American computer programmer, businessman, philanthropist and social activist. He co-founded the WordPerfect Software Company with Alan Ashton in 1978 (originally known as Satellite Software International (SSI) and then changed to WordPerfect Corporation in 1982).
While enrolled as a student at Brigham Young University, where he originally majored in music and was for a time the director of the BYU Cougar Marching Band, he developed a software program to help choreograph marching band performances, with the help of an instructor, Alan Ashton. When he lost his position with the marching band it was suggested that he get his Master's Degree in computer science rather than in music.
When he graduated in the spring of 1978, Bastian worked for a short time for Ashton and another partner, developing word processing software. When that company stopped because of inadequate funding, Bastian took a job with the Eyring Research Institute (ERI).[citation needed] At ERI, Bastian briefly worked on a language translation program (unrelated to WordPerfect). Within a few months of his employment at ERI, ERI signed a contract with Orem City to produce a word processor for the city's new DEC PDP-11/34 mini computer. Since Bastian was the only employee at ERI who had any development experience with word processing, ERI contracted with Bastian and Ashton to develop what would become WordPerfect. Originally the word processor was written in DEC Assembler Language.
Later on the software was ported to personal computers like IBM PC and designed so well that it was easy to adapt it to any other languages since then, as it was.
At one time Bastian's net worth was estimated at $1.4 billion, earning him a place on the Forbes list of the 500 wealthiest people in America.
A native of Twin Falls, Idaho, he was a member of The Church of Jesus Christ of Latter-day Saints (LDS), served as a Mormon missionary in Italy, married in the LDS temple and had a family prior to coming out and later becoming a social activist for gay rights.
Bastian has always been a major donor to Utah's cultural arts. Among these is the Bastian Foundation Diversity Lecture Series at Westminster College, Salt Lake City. Somewhere along the way, "philanthropy transitioned to activism". Bastian contributed half of the Don't Amend Alliance's budget for fighting Utah's constitutional amendment defining marriage as between only a man and a woman. (The amendment passed in 2004.)
He is a member of the board of directors of the Human Rights Campaign (HRC), the U.S.'s largest Gay and Lesbian political action committee, and was grand marshal of the Utah Pride Festival's parade in 2004.
On July 26, 2008 at the San Francisco Human Rights Campaign dinner, Bastian announced he was donating $1 million to HRC, designated to fight California Proposition 8 (2008), which eliminated same-sex marriage in California. He was the first individual to pledge such a large amount to fight the proposition.
He is the executive producer of 8: The Mormon Proposition, a film about the LDS church's involvement in California Proposition 8 (2008), and the 2007 documentary For the Bible Tells Me So. He was also the first major donor to the National Equality March.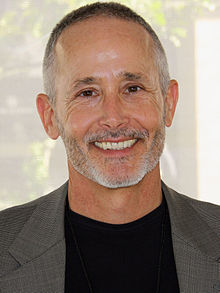 1956 – Steven Saylor is an American author of historical novels. He is a graduate of the University of Texas at Austin, where he studied history and Classics.
Saylor's best-known work is his Roma Sub Rosa series, set in ancient Rome. The novels' hero is a detective named Gordianus the Finder, active during the time of Sulla, Cicero, Julius Caesar, and Cleopatra. Outside this crime novel series, Saylor has also written two epic-length historical novels about the city of Rome, Roma and Empire. His work has been published in 21 languages.
In the early 1980s, following a move to San Francisco, Saylor became an editor at Drummer magazine, a popular gay S/M publication at the time. He explained in a later interview that the erotic fiction he wrote in his twenties emphasized the seriousness with which he undertook the task, stating, "I probably did more actual rewriting on those stories than anything I've done since, because for me, writing erotic fiction is like writing a piece of music, because if one note is wrong, you lose the audience."
Saylor has also written two novels set in Texas. A Twist at the End, featuring O. Henry, is set in Austin in the 1880s and based on real-life serial murders and trials (the case of the so-called Servant Girl Annihilator). Have You Seen Dawn? is a contemporary thriller set in a fictional Texas town, Amethyst, based on Saylor's hometown, Goldthwaite, Texas.
Saylor contributed autobiographical essays to three anthologies of gay writing edited by John Preston, Hometowns, A Member of the Family, and Friends and Lovers, and prior to his novel-writing career he published gay erotic fiction under the pen name Aaron Travis.
Saylor has lived with Richard Solomon since 1976; they registered as domestic partners in San Francisco in 1991 and later dissolved that partnership in order to legally marry in October 2008. The couple split their time between Berkeley, California, and Austin, Texas.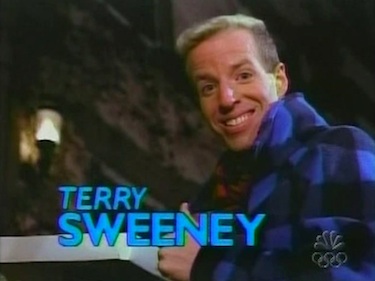 1960 – Terry Sweeney is an American writer, comedian and actor. He started identifying himself as gay as early as the fourth grade. Sweeney is best known for his appearances as a regular cast member of Saturday Night Live (SNL) during that program's 1985-86 season. He was discovered by Lorne Michaels while Sweeney was performing in a New York play, Banned in France in 1983.
Sweeney was SNL's first openly gay cast member; He was "out" prior to being hired as a cast member. His run on the show came at a time when there were few openly gay characters or actors on television. For roughly 27 years, there were no other openly gay cast members on SNL, until Kate McKinnonwas added to the cast in April 2012. However, as of 2012, no other gay males (out or otherwise) besides Terry Sweeney have been cast members on SNL.
During his season on SNL, he became known for his celebrity impersonations, particularly female impersonations of stars like Diana Ross, Patti LaBelle, Joan Collins, Brooke Shields's mother Teri Shields, and Joan Rivers, as well as Ted Kennedy (the only male celebrity he impersonated). His most notable recurring character was a portrayal of then-First Lady Nancy Reagan.
While at SNL, he faced many hardships from both the writers and cast because of his sexuality, especially from Chevy Chase. Sweeney was told by Ron Reagan, who hosted one of that season's episodes, that he was "more like his [Reagan's] mother than she is."
Terry Sweeney's partner is Lanier Laney, a comedy writer who also wrote for SNL in the 1985-1986 season. According to a 2000 magazine article, they met during a sketch called the "Bess Truman Players". Laney and Sweeney were also writing partners for Saturday Night Live during the 1985-1986 season, the movie Shag, and the Sci-Fi Channel cartoon Tripping The Rift.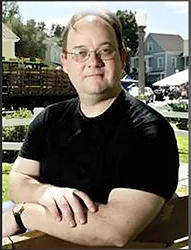 1962 – Openly gay Marc Cherry is an American writer and producer. He is best known for being the creator of the show Desperate Housewives.
After graduating from high School, Cherry attended California State University, to study theatre and initially considered a career in performance. He decided to move to Hollywood and pursue writing work. His move came at a bad time; the 1988 writer's strike hit as soon as Cherry arrived.
In 1990, he became a writer and producer for the long-running hit sitcom The Golden Girls. He later created Some of My Best Friends a 2001 sitcom that was based in part on the film Kiss Me, Guido.
In 2002, a conversation with his mother inspired him to develop a show about the fractured lives of four upper middle class suburban women. After HBO, FOX, CBS, NBC, Showtime, and Lifetime Television all passed on the show, Cherry got his big break when his agent was arrested and went to jail for embezzlement. His new agents brought the show to ABC, which decided to pick it up. The series, Desperate Housewives, was an immediate ratings smash and generated enormous national (and subsequently, international) debate. Cherry received several lucrative offers from various parties, but chose to sign a long-term deal with Touchstone, since their network had shown faith in Desperate Housewives when no one else would.
He says he added the gay couple to the script to underline the growing "normality" of having gay neighbors.
Desperate Housewives continued to be popular for seven more seasons and Cherry took more of a back seat during its eight and final season.
Cherry has been described as a 'somewhat conservative gay Republican and was the recipient of the Log Cabin Republicans American Visibility Award in 2006. Cherry was described in an article about him in Newsweek as a "somewhat conservative, gay Republican."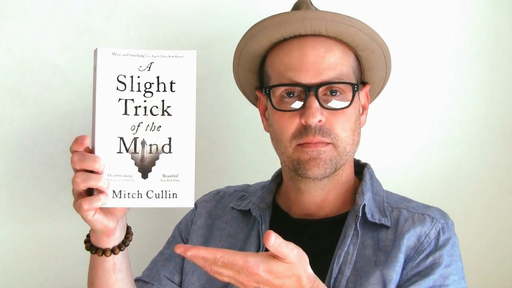 1968 – Mitch Cullin is an American writer. He is the author of seven novels, and one short story collection. His books have been translated into over 10 languages.
Cullin was born in Santa Fe, New Mexico, of Scotch-Irish and Cherokee descent. He currently resides in Arcadia, California and Tokyo, Japan with his partner and frequent collaborator Peter I. Chang.
Cullin's novel Tideland was adapted for the screen and directed by Terry Gilliam in 2003, and the author also made a brief cameo appearance in the film. Despite mixed reviews from critics, Gilliam's film adaptation won the 2005 FIPRESCI prize at San Sebastián International Film Festival.
In 2005, Cullin published his sixth novel,
A Slight Trick of the Mind
, a portrait of
Sherlock Holmes
in old age, of which
Carolyn See
of
The Washington Post
stated that
"you don't read it to be 'improved' but for the plain joy of seeing what the language can do in the hands of an affectionate, very accomplished writer."
A film version of Cullin's A Slight Trick of the Mind, titled Mr. Holmes, with Ian McKellen starring as Sherlock Holmes, written by Jeffrey Hatcher and directed by Bill Condon, was released in 2015.
Cullin is credited as the producer of Peter I. Chang's film I Want to Destroy America, a documentary about the life of Hisao Shinagawa., and he is also credited as the cinematographer and producer on Peter I. Chang's 2008 documentary Tokyo is Dreaming.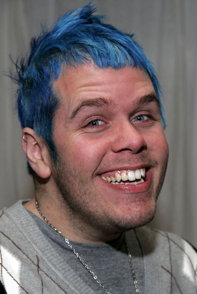 1978 – Mario Armando Lavandeira, Jr., better known as Perez Hilton (a play on "Paris Hilton"), is an American blogger and television personality. His blog, Perezhilton.com (formerly PageSixSixSix.com), is known for posts covering gossip items about celebrities. His blog has garnered negative attention for its attitude, its outing of alleged closeted celebrities, and its role in the increasing coverage of celebrities in all forms of media.
On his blog, Hilton is open about his homosexuality and about his desire to "out" those who he claims are closeted gay celebrities. When former 'N Sync member Lance Bass officially came out as gay on July 26, 2006, Hilton received criticism for having been partially responsible in the outing. "It upsets me that people think what I'm doing is a bad thing," Hilton told Access Hollywood. "I don't think it's a bad thing. If you know something to be a fact, why not report it? Why is that still taboo?" On November 2, 2006, another celebrity often questioned by Hilton for remaining closeted, actor Neil Patrick Harris, revealed that he is gay.
Prominent members of the gay community who have criticized Hilton's outing tactics include Arts & Entertainment Editor of The Advocate Corey Scholibo, AfterElton.com editor Michael Jensen, and Damon Romine, spokesperson for the Gay and Lesbian Alliance Against Defamation. Kim Ficera, contributing writer for AfterEllen.com, wrote,
"I have to question the character of a man who attacks others on such deeply personal levels, without provocation and for self-benefit, monetary or otherwise...If he's emotionally incapable of exhibiting even the tiniest bit of compassion for closeted people, if he can't be sensitive to the fact that coming out is a very personal decision and that the process can be difficult for some — especially celebrities — I feel sorry for him. If his juvenile behavior is his shtick, I think it makes him a much more pathetic figure, and one the gay and lesbian community should not support....If we support behavior like Hilton's, we applaud shallowness, arrogance, rage and invasion of privacy, and risk becoming what we despise."
Some of Hilton's fellow gossip bloggers have also objected to his approach. Author, screenwriter, and former friend Japhy Grant has also questioned his motives, writing on Salon.com, "Spreading gossip is just your average pedestrian variety of immorality. Claiming that you're doing it to further civil rights is an outright sham."
When questioned on Midweek Politics about whether reporting on celebrities' sexual orientation incites homophobia by making it news, Hilton indicated that he did not believe so. He said that coming out in Hollywood is not necessarily a bad thing, citing Ellen DeGeneres and Rosie O'Donnell as examples:
"I know there is some controversy about outing people, but I also believe the only way we're gonna have change is with visibility. And if I have to drag some people screaming out of the closet, then I will. I think that lots of celebrities have an archaic fear that being gay will hurt their career but look at Rosie. Look at Ellen."
Some prominent gay rights advocates disagree. GLAAD spokesperson Damon Romine told Salon.com,
"Media speculation about a celebrity's orientation is not something we support. This kind of gossip can lead some people to the decision to come out, as we've seen recently, or it may drive others further into the closet. People are going to become more guarded and secretive and not less, because they don't want to create any opportunities [for anyone to out them]."
Actor Bruce Vilanch said, "What purpose does it serve? These [people like Perez] are professional homosexuals. They are gay people for a living. They have to respect the rights of homosexuals who aren't professional." In an article entitled "Just How Dangerous is Perez Hilton?", AfterElton.com suggested that Hilton's actions put people's careers at risk, because anti-gay bias is still a prominent part of American culture. He continued, "Both as a gay man and a journalist, I question whether the gay community should approve of Hilton's actions.... Being associated with someone who publishes photos of panty-less starlets and scribbles dirty notes...makes us look infantile and ridiculous."

1988 – Israel decriminalizes same-sex acts between consenting adults.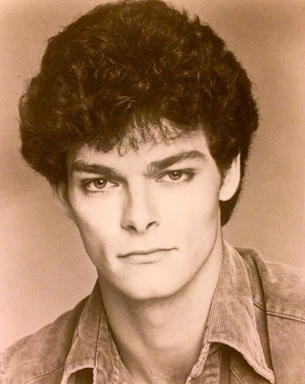 1992 – On this date, Shaun McGill the Canadian figure-skater, coach and choreographer and principal member of Baltimore's ice dancing company, Next Ice Age, died of complications of AIDS. (b. 1961). He was survived by his longtime companion, Regis Gagnon, of Toronto

McGill, known for his intricate footwork and lightning speed, began his skating career in Canadian competition in the late 1970s. He went on to perform around the world with the John Curry Skaters, the first group to combine ballet and ice skating. He also skated with the Torvill and Dean Company, as well as Next Ice Age.

Mr. McGill was known for his portrayals on public television of the evil witch, Carabosse, in the ice ballet "Sleeping Beauty" and the magical old Drosselmeyer in a Chicago ice ballet version of "Nutcracker," which was choreographed by Nathan Birch, Next Ice Age artistic director.

Mr. Birch described Mr. McGill as "one of the most inventive, artistic skaters of all times, and he really inspired younger skaters to push the envelope a bit and be more experimental."

1995 – The Montana Senate votes 50-0 to delete a provision from a sex offender registration bill for consensual sodomy to be included, after overwhelming public opposition. Sponsor Senator Al Bishop calls consensual homosexual activity worse than rape.

2005 – St. Kitts and Nevis:   The Windjammer Barefoot Cruise ship with 110 gay men is not allowed to dock on the island. Officials stated that they don't want homosexuality to be part of their culture.

MARCH 24 →
[{(o)}]|[{(o)}]|[{(o)}]|[{(o)}]| [{(o)}]|[{(o)}]