January 12
[{(o)}]|[{(o)}]|[{(o)}]|[{(o)}]| [{(o)}]|[{(o)}]
1564 – Queen Elizabeth I reinstates the buggery law in England which makes sodomy illegal.

1706
–
Pennsylvania
eliminates the castration penalty from its sodomy law.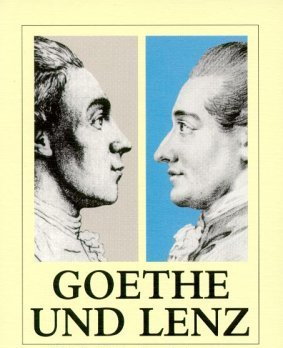 1751 – On this date the Baltic German writer of the Sturm und Drang movement Jakob Lenz was born (d.1792). Lenz is remembered as the most creative and original of Goethe's Strasbourg friends and, because of failures in his personal life, as a figure of pathos. The son of a Lutheran pastor who received a theological education at the University of Koenigsberg, Lenz was a religious thinker who saw himself as prophet as well as poet.
In 1771 in Strasbourg, he met the young Johann Wolfgang von Goethe, who at this time happened to be in Strasbourg, and whose acquaintance Lenz made, as well as that of Johann Heinrich Jung-Stilling. Goethe now became Lenz's literary idol, and through him he made contact with Johann Gottfried Herder and Johann Kaspar Lavater, with whom he corresponded.
In the following year, 1772, Lenz accompanied his literary masters to the garrisons of Landau, Fort Louis and Wissembourg. He also fell in love with Friederike Brion, once the beloved of Goethe, but his feelings were not reciprocated.
Recent scholarship has has revealed Lenz's relationship with Goethe. In books like Karl Hugo Pruys' "The Tiger's Tender Touch: The Erotic Life of Goethe" and Alice Kuzniar's "Outing Goethe and His Age" Lenz's full character and sexuality has been revived. Lenz was deeply in love with Goethe. Indeed he wrote countless love letters to the writer in which he professed his desire to be Goethe's wife.
Historians of Goethe have always been puzzled by an incident in Goethe's life. In April 1776 Lenz followed Goethe to the court of Weimar where he was at first amicably received. But in early December, on Goethe's instigation, he was expelled. The exact circumstances are not recorded; Goethe, who broke off all personal contact with him after this, refers only vaguely in his diary to "Lenz's idiocy" ("Lenzens Eseley"). Historians seem puzzled by this strange rejection of Lenz. A clearer reading of their relationship or Lenz's desires for Goethe make the situation a bit more clear. The rejection may have been a break in their relationship or a spurning of Lenz's attentions.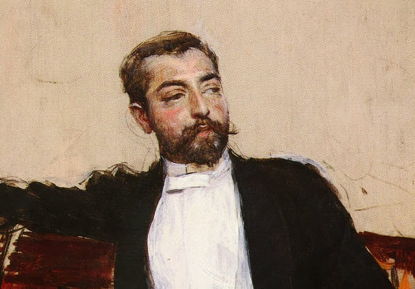 1856 – John Singer Sargent American portrait painter, born (d.1925) was the most successful portrait painter of his era, as well as a gifted landscape painter and watercolorist. Sargent was born in Florence, Italy to American parents. He studied in Italy and Germany, and then in Paris under Emile Auguste Carolus-Duran. Among the artists with whom Sargent associated were Dennis Miller Bunker, Carroll Beckwith, Edwin Austin Abbey (who also worked on the Boston Public Library murals), Francis David Millet, Wilfrid de Glehn, Jane Emmet de Glehn and Claude Monet, whom Sargent painted.
He developed a life-long friendship with fellow painter Paul César Helleu, whom he met in Paris in 1878 when Sargent was twenty-two and Helleu was eighteen. Sargent painted both Helleu and his wife Alice on several occasions, most memorably in the impressionistic Paul Helleu Sketching with his Wife, 1889. His supporters included Henry James, Isabella Steward Gardner, (who commissioned and purchased works from Sargent and sought his advice on other acquisitions) and Edward VII, whose recommendation for knighthood the artist declined.
Sargent was, as they say, "extremely private regarding his personal life," though the painter Jacques-Émile Blanche, who was one of his early sitters, said — after his death — that Sargent's sex life "was notorious in Paris, and in Venice, positively scandalous. He was a frenzied bugger." Was the bugger refernce as in "buggery"?. As homophobic scholars put it, "the truth of this may never be established." Some have gone so far as to boldly suggest that Sargent was homosexual. He had personal associations with Prince Edmond de Polignac and Count Robert de Montesquiou (the model for Des Esseintes in Huysman's A Rebours, and even more famously, the Baron de Charlus in Proust's A la recherche du temps perdu, and, in real life, if you will, Prince Polignac's life-long lover, as well), two of the most notorious homosexuals of the age.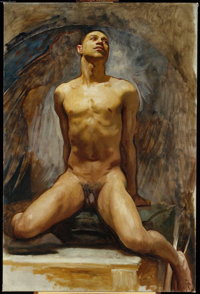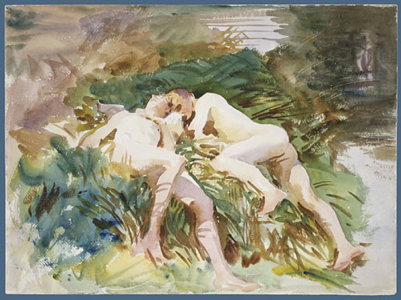 Sargent's male nudes reveal complex and well-considered artistic sensibilities about the male physique and sensuality; particularly evident in his portrait of Thomas E. McKeller but also in Tommies Bathing (both above), nude sketches for Hell and Judgement, and his portraits of young men, like Bartholomy Maganosco and Head of Olimpio Fusco .
There were friendships with women, as well, and a similar sensualism informs his female portrait and figure studies (notably Egyptian Girl, 1891). The likelihood of an affair with Louise Burkhardt, the model for Lady with the Rose, and the first wife of author J.R. Ackerley's father is accepted by Sargent scholars. Sargent's friends went so far as to wonder if he and Burckhardt had formed a romantic attachment. His enthusiasm while creating the picture of her probably instigated the rumors, but a mutual friend learns from Sargent in 1882 that "he does not care a straw for her." Despite numerous friendships with women throughout his life, this is the only episode to cause associates to doubt his status as a "committed bachelor." His sensuous, unparalleled appreciation of male beauty leaps off the canvas to this day.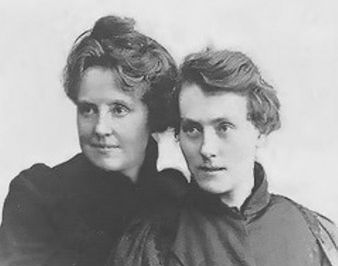 Edith Cooper & Katherine Bradley
1862 – Edith Emma Cooper, American author and poet born (d.1913); with her aunt/lover Katherine Harris Bradley, Cooper wrote poetry and plays under the joint pseudonym "Michael Field." As Field they wrote around forty works together, and a long journal Works and Days. Their intention was to keep the pen-name secret, but it became public knowledge, not long after they had confided in their friend Robert Browning. The journal reveals that they were Lesbian lovers, over a long period.
Katherine Bradley was educated at the Collège de France and Newnham College and became Edith Cooper's guardian since her mother was disabled.. Bradley was for a time involved with Ruskin's utopian project. She published first under the pseudonym "Arran Leigh," a nod to Elizabeth Barrett. Edith adopted the name "Isla Leigh."
From the late 1870s, when Edith was at University College, Bristol, they agreed to live together; they were to be suffragists and oppose vivesection. The first joint publication as Michael Field was in 1884. They had financial independence: Bradley's father Charles Bradley had been in the tobacco industry in Birmingham.
They developed a large circle of literary friends and contacts; in particular Charles Ricketts and Charles Shannon, near whom they settled in Richmond, London. While they were always well connected, the early critical success was not sustained (something that is often attributed to the joint identity of Field becoming known). They knew many of the aesthetic movement of the 1890s, including Walter Pater, Vernon Lee, J.A. Symonds and Bernard Berenson.
Edith died of cancer in 1913, as did Katherine less than a year later. A much-edited selection from the journals, which were two dozen annual volumes in ledgers with aspects of scrapbooks combined with a self-conscious literary style of composition, was prepared by T. Sturge Moore , a friend through his mother Marie.

For Catholics today is the feast day of St. Aelred Of Rievaulx, patron saint of intimate friendships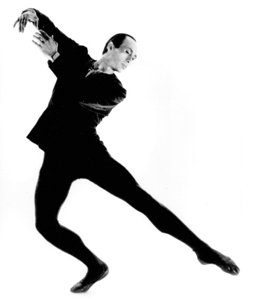 1908 – The Mexican choreographer and dancer José Limón was born on this date (d.1972). The handsome Mexican-American with an heroic presence was said to have "danced with great masculine force, but without macho brutality." He first danced with the Humphrey-Weidman Company, and then after serving in World War II formed his own company, for which he created his most famous ballet, The Moor's Pavane (1949), based on Shakespeare's Othello. The ballet is a masterpiece whose theme is homosexual jealousy. Another work with deep moral sensibility and homoerotic subtext is The Traitor (1954), based on Judas's betrayal of Christ.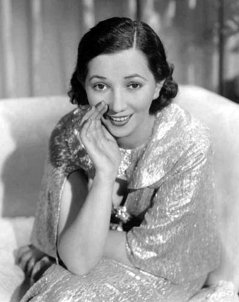 1910 – On this date the Tony Award-winning American stage and film comedic actress Patsy Kelly was born (d.1981). She was born in Brooklyn, New York to Irish immigrants and made her Broadway debut in 1928. In 1933 famed producer Hal Roach hired Kelly to co-star with Thelma Todd in a series of short-subject comedies. The Todd-Kelly shorts cemented Patsy Kelly's image: a brash, wisecracking woman who frequently punctured the pomposity of other characters. Later entries in the series showcased Kelly's dancing skills. Kelly then moved into the more ambitious world of feature films, often playing working-class character roles in comedies and musicals.
Off screen, Kelly's unabashed lifestyle resulted in loud ejections from cocktail lounges and restaurants. On occasion she would frankly disclose, in public and with typical candor, to being a "dyke". By 1943 movie producers had distanced themselves from loose-cannon Kelly, and she could find work only at Producers Releasing Corporation, the smallest and cheapest of the movie studios. Her last starring roles were in two PRC comedies, My Son, the Hero and Danger! Women at Work. She eventually became a housekeeper and sporadic lover to Tallulah Bankhead, claiming that any man attracted to her must really be a "lesbo."
On television she appeared on The Man from U.N.C.L.E, The Dick Van Dyke Show, The Wild Wild West, and Alfred Hitchcock Presents. Patsy also made a memorable appearance as "Laura-Louise" in the film thriller Rosemary's Baby (1968), alongside other veteran actors Sidney Blackmer, Ruth Gordon, and Maurice Evans.
She returned to Broadway in 1971 in the revival of No, No, Nanette with fellow Irish Catholic hoofers Ruby Keeler and Helen Gallagher. Kelly scored a huge success as the wisecracking, tap-dancing maid, and won Broadway's 1971 Tony Award as Best Supporting or Featured Actress for her performance in the show. She topped that success the following year when she starred in Irene with Debbie Reynolds, and was again nominated for a Tony for Best Featured Actress in a Musical. Kelly appeared as the housekeeper Mrs. Schmauss in the 1976 film Freaky Friday which starred Jodie Foster and Barbara Harris. Her final motion picture appearance came in the 1979 Disney comedy, The North Avenue Irregulars, also co-starring Harris, along with Cloris Leachman, Edward Herrmann and Karen Valentine.
She died in 1981 at the age of 71 in Woodland Hills, California of cancer. For her contribution to the motion picture industry, Patsy Kelly has a star on the Hollywood Walk of Fame at 6669 Hollywood Boulevard.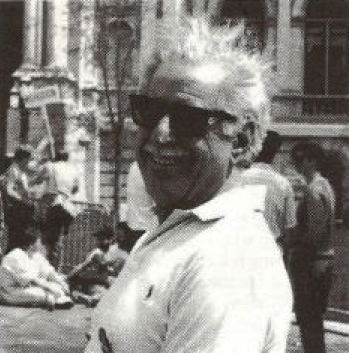 1923 – Ernie Reaugh, activist, was born in Iowa (d.1991). He was a bomber pilot in World War II. He graduated from Northwestern University in Evanston, Illinois, and worked in the retail clothing business. He moved to Albany, New York, in the early 1960s.
In 1970 he gained public attention when as an employee of the New York State Department of Commerce he testified at a hearing on a gay-rights bill. He prefaced his remarks by saying that he feared he would lose his job because of declaring his sexuality. He was hired by State Senate Minority Leader Manfred Ohrenstein in 1975 and worked for him for sixteen years as legislative liaison to the LGBT community.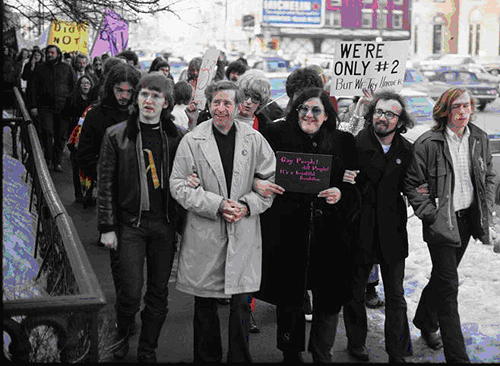 In 1971 he was a participant on the first New York state-wide LGBT march on Albany.
In 1972 Ernie challenged his congregation, Trinity United Methodist Church in Albany, to accept or decline his resignation from church membership because he was gay. The congregation unanimously rejected his resignation and agreed to support efforts to overturn antigay policies in the church. He attended the 1972 General Conference (official decision-making body) of the United Methodist Church in Atlanta to lobby for homosexual rights and there he met up with Gene Leggett and Rick Huskey, other openly gay United Methodist activists. He was among the group of persons who organized the first meeting of the United Methodist Gay Caucus in Evanston, Illinois in the summer of 1975. He participated in the organization's meeting the next year in Kansas City.
Also that year Ernie helped draft the plank on gay rights for the Democratic National Convention and spoke before the platform committee as an elected national spokesperson from the Gay Liberation Movement.
Reaugh was a founding member of what became the Capital District Lesbian and Gay Community Center around that same time. He was also a founding member of the Mohawk-Hudson Business and Professional Association and founding member and first president of the Eleanor Roosevelt Democratic Club in Albany.
Reaugh was proud of his work as campaign manager for Keith St. John who was elected to the Albany Common Council in 1989 — believed to be the first election of an openly gay African-American to political office. He played a key role in the adoption of the human rights ordinance in the City of Albany. For several years he also helped organize support for a New York State gay rights bill--which passed after his death.
Ernie was a recovering alcoholic who helped organize 12-step groups for LGBT persons. He died on August 27, 1991. H The bulk of his estate was left to create the Earnest O. Reaugh Trust Fund to advocate for LGBT rights.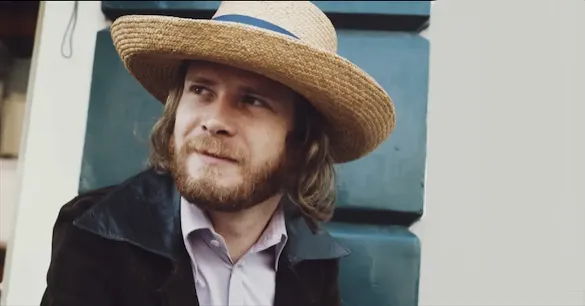 1941 – On this date the pioneering British bluesman Long John Baldry was born (d.2005). Born John William Baldry in England, he grew to 6' 7" which resulted in the nickname "Long" John. Gifted with a deep, rich voice, he was one of the first British vocalists to sing blues in clubs.
In the early 1960s, he sang with the seminal band, Alexis Korner's Blues Incorporated, with whom he recorded the first British blues album in 1962, "R&B at the Marquee." At stages, future Rolling Stones members Mick Jagger, Charlie Watts, Keith Richards and Brian Jones played in the band. The Rolling Stones supported Baldry in their first concert at the Marquee Club. Later, Baldry was the announcer introducing The Stones on their US-only live album, "Got Live if You Want It!," in 1966.
Baldry became friends with Paul McCartney after a show at the Cavern Club in Liverpool in the early 1960s, leading to an invitation to play on one of The Beatles 1964 TV specials. In 1963, Baldry joined the Cyril Davies R&B All Stars with Jimmy Page on guitar and Nicky Hopkins playing piano. He took over in 1964 after the death of Cyril Davies. It became Long John Baldry and his Hoochie Coochie Men featuring Rod Stewart on vocals and Geoff Bradford on guitar. Stewart was recruited after Baldry heard him busking a Muddy Waters song at Twickenham station after Stewart had been to a gig at Eel Pie Island.
In 1965, the Hoochie Coochie Men became Steampacket with Baldry and Stewart as male vocalists, Julie Driscoll as the female vocalist and Brian Auger on Hammond organ. After Steampacket broke up in 1966, Baldry formed Bluesology featuring Reg Dwight on keyboards and Elton Dean, later of Soft Machine, as well as Caleb Quaye on guitar. Dwight adopted the name "Elton John" (taking his first name from another member of the band, Elton Dean, and his surname from Baldry).
In 1967, he recorded a pop song "Let the Heartaches Begin" that went to number one in Britain, followed by a 1968 top 20 hit titled "Mexico", which was the theme of the UK Olympic team that year. "Let the Heartaches Begin" made the lower reaches of the Billboard Hot 100 in the US.
Baldry was openly gay during the early 1960s when homosexuality was still criminalised and medicalised. Baldry supported Elton John in coming to terms with his own sexuality. In 1978 his album Baldry's Out announced his formal coming out, and he addressed sexuality issues on A Thrill's a Thrill, a song on the LP.
Bluesology broke up in 1968, with Baldry continuing his solo career and John forming a songwriting partnership with Bernie Taupin. In 1969, Elton John tried to commit suicide after relationship problems with a woman. Taupin and Baldry, who was by now openly Gay, found him, and Baldry talked him out of marrying the woman, helping make John comfortable with his sexuality. The song "Someone Saved My Life Tonight" from "Captain Fantastic and the Brown Dirt Cowboy" was about the experience.
In 1971, Elton John and Stewart each produced one side of "It Ain't Easy" which became Baldry's most popular album and made the top 100 of the US album charts. The album featured "Don't Try to Lay No Boogie Woogie on the King of Rock and Roll" which became his most successful song in the US. John's first tour of the US was this time. Baldry's 1972 album "Everything Stops For Tea" made the lower reaches of the US album charts.
After time in New York City and Los Angeles in 1978, Baldry settled in Vancouver, British Columbia, where he became Canadian. He toured the west coast, as well as the U.S. Northwest. Baldry also toured the Canadian east, including one 1985 show in Kingston, Ontario, where audience members repeatedly called for the title track from his 1979 album "Baldry's Out!" - to which he replied, "I'll say he is!"
He played his last live show in Columbus, Ohio, on July 19, 2004.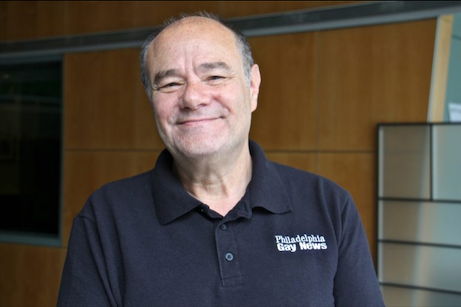 1951 – Mark Segal is an American journalist. He participated in the Stonewall riots and was one of the original founders of the Gay Liberation Front where he created its Gay Youth program. He was the founder and former president of the National Gay Newspaper Guild and the founder and publisher of Philadelphia Gay News. He has won numerous journalism awards for his column "Mark my Works."
Segal was a participant at Stonewall in 1969 and help found the Gay Liberation Front that same year. He was also a member of The Christopher Street Gay Liberation Day committee, which organized the first Gay Pride parade in 1970.
In 1972, after being thrown out of dance competition for dancing with a male lover, Segal crashed the evening news broadcast of WPVI-TV, an act that became known as a "zap" and that he helped popularize. He repeated the action during many other television broadcasts.
In 1975, he went on a hunger strike on behalf of the passage of a law to guarantee equal rights for homosexuals. In 1976, he founded the Philadelphia Gay News, a lesbian, gay, bisexual and transgender (LGBT) newspaper in the Philadelphia area. The publication was inspired by activist Frank Kameny, whom Segal first met in 1970. In 1988, Segal had a televised debate with a Philadelphia city councilman, Francis Rafferty, about Gay Pride Month.
Segal partnered with the Obama Administration to create and build the nation's first official "LGBT Friendly" Senior Affordable housing apartment building. The 19.8 million dollar project known as The John C. Anderson Apartments opened in 2013.
Segal is Jewish and originally from Mount Airy, Philadelphia. He attended school at Germantown High School and Temple University. His friends include several prominent gay activists like Barbara Gittings, Frank Kameny, Harry Hay and Troy Perry.
On July 5, 2014, Segal married his partner of 10 years, Jason Villemez. At the time, Villemez was 29 and Segal was 63. The ceremony was officiated by Judge Dan Anders, Philadelphia's first openly gay judge.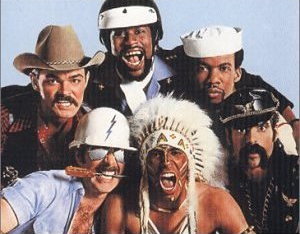 1954 – Today is the birthday of Felipe Rose, better known as "the Indian guy from The Village People." He was born in New York and grew up in Brooklyn. He's part American Indian (Lakota) and part Puerto-Rican (on his mother's side). He actually studied dance with the Ballet de Puerto Rico and was later discovered by the music producer Jacques Morali while working as a bartender and dancing in a New York gay club and recruited for a new disco group he was forming.
While the producers were busy recruiting and preparing the other members of the group, Rose was sent to Paris where he choreographed a native dance number for the Crazy Horse Saloon. When he returned to the U.S., he suggested that the other members of the group wear uniforms representing different "manly" occupations in New York's Greenwich Village.The rest as they say is history. His hits with the Village People hits include Macho Man (1978), YMCA (1978), In The Navy (1979), Go West (1979), Can't Stop the Music (1980)
In 2000, Rose began to work on his solo career. His single "Trails of Tears" was nominated for 3 Native American Music Awards for Best Historical Recording, Song of the Year and Best Producer. In 2002, Rose was the opening act of the 5th Annual Native American Music Awards and won a NAMMY Award for the Best Historical Recording.
In 2005 Rose called up the Smithsonian National Museum of the American Indian in Washington, DC to offer them his framed gold record for the disco group's 1978 megahit "Y.M.C.A." The staff of the new museum had never received such a call but were delighted to accept the items into their collection. The Washington Post's writer Hank Stuever opined that the museum accepted the record "on the precept that sooner or later they might need such an artifact of a bygone era, perhaps to flesh out a future exhibit on the folkloric value of disco, and native cultural responses to it."


Added 2022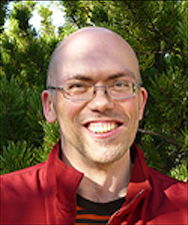 1968 – Todd Morrison is a Professor at the Department of Psychology, University of Saskatchewan. He conducts research in human sexuality, gay and lesbian issues, psychometrics, body image, and stereotyping, prejudice, and discrimination.
Morrison was born in Halifax, Nova Scotia, Canada. Son of JoEllen Alice and Donald Morrison. he received his Bachelor of Science with first class honor from the University Victoria, Canada, 1991; Master of Science in Applied Social Psychology,from Memorial University Newfoundland, 1994; and Doctor of Philosophy, Queen's University of Canberra, 1998.
His book Eclectic Views on Gay Male Pornography: Pornucopia examines the phenomenon of self-writing and performance for gay men in the last century, specifically looking at the lives of modern-day performance artist Tim Miller, who has received national recognition for his one-man shows portraying his struggles as a gay man; Wakefield Poole (born 1936), the first producer of gay pornography (Bijou, Boys in the Sand) in the era accompanying the emergence of the gay rights movement; gay adult film icon Scott "Spunk" O'Hara (born 1961); and Aaron Lawrence (born 1971), who worked as a gay escort, actor, and producer/director of his own sexually explicit "amateur" videos.
Morrison's interests are rreading, films, and weightlifting.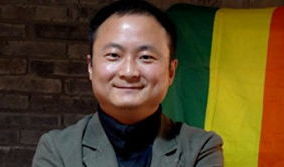 1974 – Chinese Gay Rights Pioneer,GLBT activist and attorney Zhou Dan came out to his friends in 1998 and the media in 2003. A champion of GLBT rights in China, Zhou writes articles on Chinese gay and lesbian Web sites. Although many GLBT Chinese use pseudonyms, Zhou uses his real name. After revealing his sexuality to a Shanghai newspaper in 2003, Zhou appeared across China in newspapers and magazines and on television. Earlier that year, he established the Shanghai Hotline for Sexual Minorities.
One generation removed from the persecution of gays under the People's Republic of China, Chinese gays encounter different obstacles than their American counterparts. Many Chinese believe that homosexuality exists only in the western world. The absence of legal protection and the threat of social isolation keep most Chinese GLBT individuals in the closet.
Zhou also fights for rights of people living with or affected by HIV/AIDS in China, by advocating a human-rights-based approach to the epidemic.
In 2004, Zhou attended Yale Law School's China Law Center as a visiting scholar. In 2006, he taught China's first graduate class on homosexuality at Fudan University in Shanghai.


1976 – In Vancouver a British Columbia Board of Inquiry rules in a case called Gay Tide vs Vancouver Sun that British Columbia human rights code provides protection for gays and lesbians.

1977 – The Advocate reveals that the CIA has been collecting information on some three hundred thousand people who had been arrested in the U.S. for committing homosexual acts.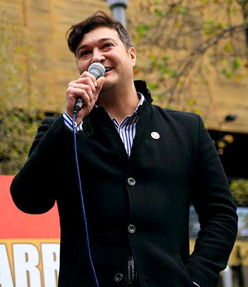 1978 – Carl Robert Katter is an Australian LGBT rights advocate. He is a board member of Australian Marriage Equality and a member of the Australian Labor Party.
In August 2011, Bob Katter Jr., Carl Katter's half-brother and Independent member of Federal Parliament representing the Division of Kennedy, appeared at a right wing Christian rally at the Great Hall in Australia's Parliament House and decried same-sex marriage. Carl reportedly watched on television as his half-brother mocked same-sex marriage and suggested that it "deserves to be laughed at and ridiculed."
Carl Katter decided to publicly come out regarding his own homosexuality and join the push for the legalisation of same-sex marriage in Australia. He approached GetUp! an independent Australian grass-roots community advocacy organisation. With the help of GetUp!, Katter produced an online video message to counter his brother's comments. He was interviewed on Network Ten's television program 6.30 with George Negus where he was interviewed by George Negus. Katter said that he could not "just sit back" and allow Bob Katter Jr. to denigrate gay people and the campaign for same-sex marriage, "it's hurtful, it's dangerous and it's really inappropriate."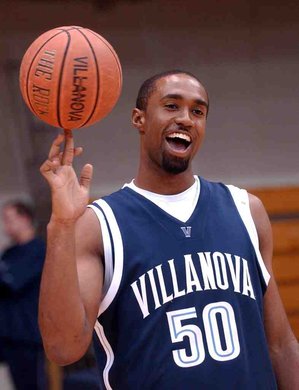 1985 – Will Sheridan is a former college basketball player, who played for the Villanova Wildcats Men's Basketball program from 2003 to 2007. After graduation he played as an international basketball player in Italy. He is now a singer, musician and recording artist signed with Royal Advisor Records and an EP released entitled Ngoma. He is also a businessman and manager in a company in the fashion industry.
Will Sheridan is the son of two police officers. He started playing basketball in Sanford High School and ranked very high nationally as among the top 50 prep players in by Basketball Times.
He was recruited to Villanova University where he majored in Communications. He played on the Division I basketball team Villanova Wildcats in the 2003-2004 season and started for all 4 seasons there until graduation at the end of the 2006-2007 season. He is 6'8 and played as forward. He also penned a journal for the Philadelphia Daily News during Villanova's 2006 NCAA tournament run.
After returning from Italy, where he played briefly in the Italian Basketball League, he returned to New York where he went into music. His start was a gig entitled the Will to Win at the Spark Center, a tiny cafe attached to an Italian restaurant in New York. He was also inspired by a visit to Nairobi and the Ruiru Rehabilitation Center. His music is a mix of house, hip hop and African rhythms. He released his first EP Ngoma (meaning music in Swahili language). His first music video from the EP was "Welcome to the Jungle," that has a decidedly African rhythm with the refrain of the word "asante," which means thank you in Swahili. His follow-up single is "302", being the area code for Bear, Delaware where he grew up.
At the beginning of his freshman year, Will Sheridan came out privately to his teammate and roommate at Villanova Mike Nardi as being gay. He also came out to his parents months later, after he ended his freshman year in the university. His teammates at Villanova knew about his homosexuality, but kept a "wall of silence" opting for team unity. On May 16, 2011, and in an interview with Dana O'Neil on ESPN.com, he came out publicly at the age of 26, after retiring from basketball. After the publication of the article, he also appeared on ESPN's Outside the Lines.
In an interview with Outsports, he said many of his songs, most notably "You Know I Got It" and "Set Fire in the Streets" did contain lyrics about homosexuality prior to coming out publicly.
Sheridan is only the second former Division I male basketball player to publicly come out of the closet as gay with British former player John Amaechi being the first to come out in February 2007. NCAA Division I Long Beach State 49er basketball center Travon Free came out openly as a bisexual player in January 2011.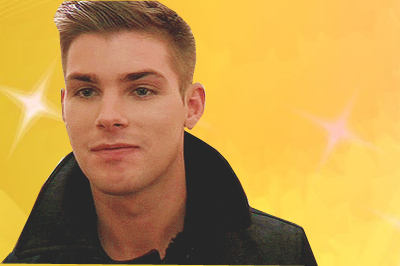 1986 – Kieron Richardson, born in Eccles, Greater Manchester, England, is an English actor and Presenter best known for playing the role of Ste Hay in Hollyoaks.
After appearing briefly in the late night Hollyoaks: In the City, Richardson was offered the role of Ste Hay in the early evening Hollyoaks where he appeared for 19 episodes. The character was written out of the show after stealing a car, which resulted in a spectacular crash and his character getting sent to prison. He returned to Hollyoaks on 25 September 2007, and has been a regular cast member since.
Richardson has also made appearances in Holby City, Heartbeat and the feature film Fragments, as well as the pantomime Cinderella as Prince Charming at The Embassy Theatre, Skegness in 2006.
Richardson took part in 2010 series of ITV's Dancing on Ice and was paired with series newcomer Brianne Delcourt. He reached the final, finishing in third place.
In 2011, Richardson and his Hollyoaks ex co-star Bronagh Waugh started presenting on radio station Gaydio.
On 15 September 2010, Richardson revealed on television programme This Morning that he is gay, and accepted it at the age of 20. He was inspired to come out by X Factor winner Joe McElderry. In July 2014, Richardson received a torrent of homophobic abuse via social networking site Twitter. That month Richardson announced his intention to marry long-term partner Carl Hyland the following year. In April 2015, the couple were married in a star-studded ceremony in the Peak District.

2009 – On this date a landmark of sorts occurred on American daytime television when after months of teasing and steamy kisses, the soap opera As The World Turns featured the boyfriends Luke and Noah finally having sex in a breakthrough episode for daytime television.


2012 – A firestorm was set off by the revelation that a Canadian government lawyer had filed a document in a divorce case stating that same-sex marriages entered into by foreign couples who reside in jurisdictions that do not recognize same-sex marriage are not valid in Canada.
The statement was at first widely regarded as an attempt to undermine same-sex marriage by the Conservative government of Prime Minister Stephen Harper. After the legal brief had been denounced roundly both in Canada and abroad, the government announced that it had no intention of reopening the question of same-sex marriage and that it recognized as valid the same-sex marriages of foreign nationals.

JANUARY 13 →
[{(o)}]|[{(o)}]|[{(o)}]|[{(o)}]| [{(o)}]|[{(o)}]