June 16
[{(o)}]|[{(o)}]|[{(o)}]|[{(o)}]| [{(o)}]|[{(o)}]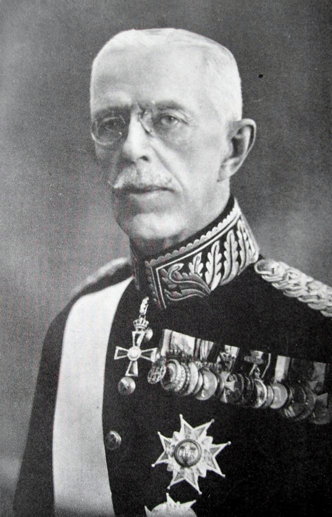 1858 – Born: King Gustaf V of Sweden (d.1950). Gustaf V (Oscar Gustaf Adolf) was King of Sweden from 1907 until his death. He was the eldest son of King Oscar II of Sweden and Norway and Sophia of Nassau. Gustaf V was born in Drottningholm Palace and at birth was created Duke of Värmland. On December 8, 1907 he succeeded his father on the Swedish throne, which had been separated from the Norwegian throne two years earlier.
Gustaf V was the last Swedish king to intervene directly in the politics of the country, in 1914 on the disputes over defence budgets. He was a conservative man, who did not approve of the democratic movement and the demands for workers' rights. Gustaf V was also the last Swedish king to be Commander-in-Chief of the Swedish Armed Forces (between 1907 and 1939).
Gustaf V was considered to have German sympathies during World War I. His political stance during WWI was highly influenced by his domineering wife, who felt a strong connection to her German homeland. On the 18th December 1914 he sponsored a meeting with the other two kings of Scandinavia to demonstrate unity within and between the Scandinavian countries. Another of Gustaf V's objectives with this, three-king conference was to dispell suspicions that he wanted to bring Sweden into the war on Germany's side.
Both the king and his grandson Prince Gustaf Adolf, had socialised with certain Nazis leaders before World War II, though arguably for diplomatic purposes. Gustaf V attempted to convince Hitler during a visit to Berlin to soften his persecution of the Jews, according to historian Jörgen Weibull. He was also noted for appealing to the leader of Hungary to save its Jews "in the name of humanity." At the behest of American President Franklin D. Roosevelt, Gustaf V appealed to Hitler for peace negotiations in 1938, "in the interest of peace".
Gustaf V was also a devoted tennis player, appearing under the pseudonym Mr G. As a player and promotor of the sport, Gustaf was elected in to the International Tennis Hall of Fame in 1980. Gustaf learned the sport during a visit in Britain in 1876 and founded Sweden's first tennis club on his return home. In 1936 he founded the King's Club. During his reign, Gustaf was often seen playing on the Riviera. During a visit in Berlin, Gustaf went straight from a meeting with Hitler to a tennis match with the Jewish player Daniel Prenn.
All very interesting but what is he doing here? The answer to that is the Haijby Affair...
The Haijby affair was a political scandal in Sweden in the 1950s, involving the conviction and imprisonment of Kurt Haijby, a petty criminal who had been blackmailing the royal court.
Haijby was born in 1897 as Kurt Johansson. In 1912 he and another boy scout were granted an audience with King Gustaf V. When Johansson grew older he lived a life in crime and was convicted several times for theft and fraud. While trying to escape prison he shot a police officer dead. After being released he changed his name and tried to open a restaurant. As he was a convicted criminal he could not get a licence to sell liquor. He then applied to the king and was granted a second audience in 1932 to put forward his case. This did not help. Instead Haijby started blackmailing the royal court, claiming that he had been seduced by the king in 1912 and that they had resumed a sexual relationship in 1932.
Haijby claimed that he had been a lover of the king in the years between 1936 and 1947. The court paid Haijby 170.000 Swedish kronor for his silence. However, in 1938 Haijby was arrested for pedophilia and put in custody at the asylum of Beckomberga. The royal court then approached him and offered 400 kronor a month if he left the country and kept quiet about his accusations. Haijby accepted the deal.
Breaching the agreement, Haijby returned to Sweden in 1940 and in 1947 published a roman à clef. The entire first printing was then bought by the court and destroyed. But the cover-up effort proved to be in vain. The novel was reprinted and distributed twice, in 1952 and 1979.
Haijby was pronounced insane and sent to an asylum.
In the meantime, another scandal, the Kejne affair, had broken in the press where Vilhelm Moberg was busy writing lengthy articles about homosexual conspiracies among the Swedish officials.
Haijby reported his forced detention in the asylum at Beckomberga to the Attorney General of Sweden. These papers were smuggled out of the Attorney General's office by Vilhelm Moberg, and the whole affair thus came to public attention. The actions of officials to suppress the claims caused acrimonious debate in parliament and the media. As a consequence, the court was forced to charge Haijby for acts of blackmail.
In 1952 Haijby was sentenced to eight years hard labour for blackmail, which in 1953 was lowered to six years by a court of appeals. Haijby committed suicide in 1965.
Haijby had reported the treatment he had received to the Swedish Chancellor of Justice. The results of the investigations, the bulk of which were classified until 1981, acquitted to Royalty. It did state that it was not impossible for the incident to have taken place, but that it could not have occurred in the way described by Haijby — at none of the two audiences was Haijby ever alone with the king, and the other boy scout stated that nothing strange happened at the audience in 1912.
However, the fact that the Swedish court was prepared to pay Haijby such large sums to suppress his accusations has by some been taken as evidence that they were either fundamentally true, or if not, that they were suppressed so as not to expose rumours of Gustaf V's homosexuality.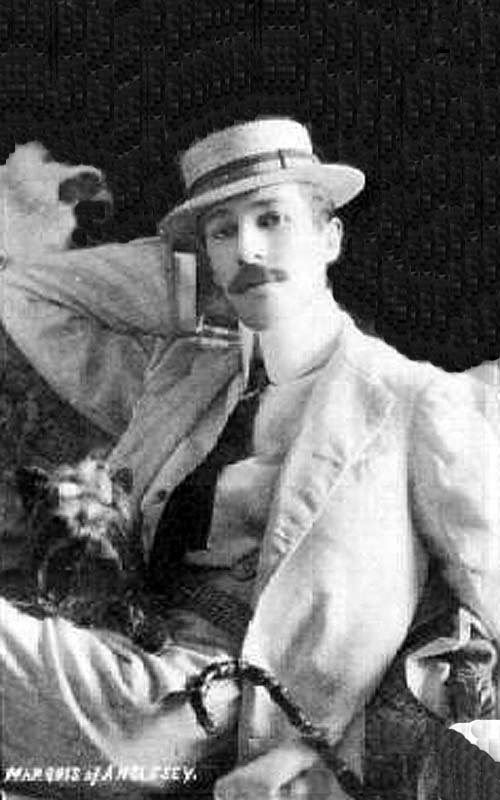 1875 – Henry Cyril Paget, 5th Marquess of Anglesey (d.1905), styled Lord Paget until 1880 and Earl of Uxbridge between 1880 and 1898, and nicknamed "Toppy", was a British Peer who was notable during his short life for squandering his inheritance on a lavish social life and accumulating massive debts. Regarded as the "black sheep" of the family, he was dubbed "the dancing marquess" for his habit of performing "sinuous, sexy, snake-like dances"
He attended Eton College, later receiving private tuition, and was commissioned as a Lieutenant in the 2nd Volunteer Battalion of the Royal Welsh Fusiliers; on 20 January 1898 he married his cousin Lilian Florence Maud Chetwynd. Upon the death of his father on 13 October 1898, he inherited his title and the family estates with about 30,000 acres (120 km2) in Staffordshire, Dorset, Anglesey and Derbyshire, providing an annual income of £110,000.
Paget swiftly acquired a reputation for a lavish and spendthrift manner of living. He used his money to buy jewellery and furs, and to throw extravagant parties and flamboyant theatrical performances. He converted the chapel at the family's country seat of Plas Newydd, Anglesey, into a 150-seat theatre, named the Gaiety Theatre. Here he took the lead role, opulently costumed, in productions ranging from pantomime and comedy to performances of Oscar Wilde's An Ideal Husband and Shakespeare's Henry V. For three years he took his company on tour around Britain and Europe.
His wife disapproved of his lifestyle and obtained a decree nisi of divorce on 7 November 1900; it was later annulled due to nonconsummation, according to Lady Anglesey's grandson by her second marriage, the historian Christopher Simon Sykes. The breakdown of his marriage effectively gave Paget more freedom to enjoy his self-indulgent lifestyle. By this stage he had already begun to mortgage his estates to raise money.
Paget's outrageous and flamboyant lifestyle, his taste for cross-dressing, and the breakdown of his marriage, have led many to assume that he was gay. Writing in 1970, for example, the homosexual reformer H. Montgomery Hyde characterised him as "[t]he most notorious aristocratic homosexual at this period". There is no evidence of any lovers of either sex, however, and he probably died a virgin - performance historian Viv Gardner believes that he was "a classic narcissist: the only person he could love and make love to was himself, because, for whatever reason, he was 'unlovable'".
By 1904, despite his inheritance and income, Paget had accumulated debts of £544,000 and on 11 June was declared bankrupt. His lavish wardrobe, particularly his dressing gowns from Charvet, and jewels were sold to pay creditors, the jewels alone realising £80,000.
In 1905, Paget died in Monte Carlo following a long illness, with his ex-wife by his side, and his remains were returned to St Edwen's Church, Llanedwen, for burial.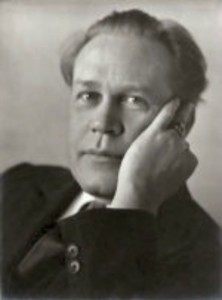 1886 – George Gilmor Brown (d.1960), manager of the Pasadena Playhouse, who went by his middle name of Gilmor, was born in New Salem, North Dakota.
He was raised and attended High School in Denver, Colorado where he was first introduced to theater and would join a touring theater troup after graduation. The Brown family came to Pasadena in 1914 and Gilmor opened a cigar and billiards shop. His brother and father helped him manage the business. In 1917 his brother also becomes the manager of the Savoy Theater and by 1918 Gilmor had started work on a local community play house.
On Gilmor's 1918 draft card he gives his occupation as "Managing Director of community players". This company would later become known as the now famous Pasadena Playhouse and is considered to be one of the companies responsible for the community playhouse movement.
Historian William J. Mann, in his book "Behind the Screen", wrote of him: "At the Pasadena Playhouse, Gilmor Brown acted as a kind of godfather to many rising male stars, escorting them to important theater and film-industry functions." The gay director became notorious.
When actor Robert Taylor joined the Pasadena Playhouse Repertory Company, he soon became a 'favourite' of Brown. Every year Brown chose a 'protégé'. That year it was Taylor. A year later it would be Tyrone Power. Everybody in the company knew that 'protege' meant private 'rehearsals' in overnight stays at the director's home.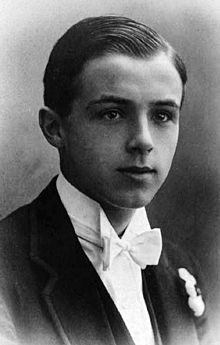 1900 – Michael Llewelyn Davies (d.1921) was - along with his four brothers - the inspiration for J. M. Barrie's characters Peter Pan, the Darling brothers, and the Lost Boys. Late in life, his only surviving brother Nico described him as "the cleverest of us, the most original, the potential genius." He drowned in suspicious circumstances with a close friend - and possible lover - just short of his 21st birthday. He was the first cousin of the English writer Daphne du Maurier.
Davies was the fourth of five sons of Arthur and Sylvia Llewelyn Davies. He was born three years after Barrie became friends with his older brothers and mother in 1897. He and his eldest brother George were the boys closest to Barrie, and he is widely reported as the individual who most influenced the portrayal of Peter Pan in the 1911 novel based on the play. He was an infant as Barrie was writing the first appearance of Peter Pan as a newborn in The Little White Bird. He was four and a half years old when Peter Pan, or The Boy Who Wouldn't Grow Up debuted in December 1904. The following winter, he was ill for several months, so in February 1906 Barrie and producer Charles Frohman brought scenery and some of the cast to the family's home in Berkhamsted to perform the play for him. Barrie began writing a sequel to Peter Pan about the boy's brother, to be entitled Michael Pan, but instead incorporated this material (such as the hero's nightmares) into the novel Peter and Wendy.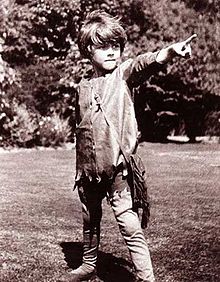 Davies dressed as Peter Pan
Aged 6
Barrie became guardian of Davies and his brothers following the separate deaths of their father in 1907 and mother in 1910. Davies and Barrie remained very close as Davies grew up and went away to school, particularly after his eldest brother George died in combat in Flanders during World War I in 1915. Davies attended Eton College, where he had difficulty adjusting to life away from his family, and he exchanged letters daily with "Uncle Jim" Barrie. He also suffered from nightmares, which he had experienced since childhood. Nonetheless, he made a number of friends and excelled at his studies, including art and writing poetry, and was described as a "brilliant boy", one destined for great things.
After finishing at Eton, Davies attended Christ Church, Oxford, where he continued to correspond regularly with Barrie. He briefly decided to study art at the University of Paris, but returned to Oxford. Several friends from Eton joined him there, but he also became very close to Rupert Buxton, the son of Sir Thomas Buxton. The two became inseparable friends, spending time both at the university and on holiday together. Buxton was also a poet, and had an interest in acting. Buxton was one of the few friends of Davies whom Barrie reported getting along with.
In an interview taped in 1976, Conservative politician Robert Boothby, who had been a close friend of Davies at Eton and Oxford, spoke about Davies' relationships during this time. When asked if Davies were homosexual, Boothby – who was reported by newspapers to have had homosexual relationships as an adult - replied it was just "a phase... I think he might have come out of it." Boothby also said, "I don't think Michael had any girlfriends, but our friendship wasn't homosexual. I believe it was – fleetingly – between him and Senhouse..." (Roger Senhouse was a friend of Davies at both Eton and Oxford.)
Boothby reported that he had discouraged Davies' relationship with Buxton, warning of "a feeling of doom" he had about him. Although Boothby criticised the relationship between Davies and his surrogate father Barrie as "morbid" and "unhealthy", he dismissed the notion that there was a sexual aspect to it. But he volunteered that there had been a sexual relationship between Davies and Buxton.
Shortly before Davies's 21st birthday, he and Buxton drowned together in Sandford Pool, a body of water formed by a weir near Sandford Lock on the River Thames, a few miles from Oxford. The closeness of Davies and Buxton, combined with the uncertain circumstances of their deaths, led to speculation that the pair had died in a suicide pact. A witness at the coroner's inquest reported that one man was swimming to join the other, who was sitting on a stone on the weir, but he experienced "difficulties" and the other dived in to reach him. However, the witness also reported, when he saw their heads together in the water they did not appear to be struggling. Their bodies were recovered "clasped" together the next day.
The coroner's conclusion was Davies had drowned accidentally, and Buxton had drowned trying to save him. Some later accounts report that their hands were tied to each other's, though surviving contemporary accounts do not report this. Davies' brothers Peter and Nico each later acknowledged suicide as a likely explanation, as did Barrie. Although Boothby, in 1976, described Buxton as having "an almost suicidal streak about him", he did not take a definite stand on whether Buxton had died trying to save Davies and/or impulsively joined him going under, or whether they had in fact died as the result of a suicide pact.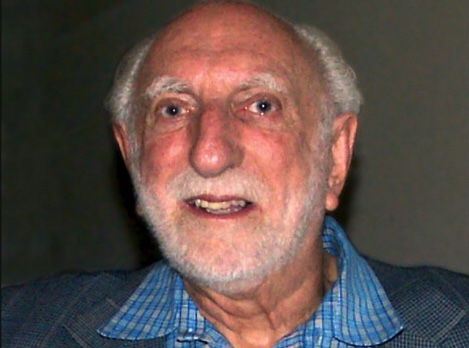 1929 – Professor Ruben Sher was the man who predicted 20 years ago that HIV/Aids would become a 'biological holocaust" in South Africa. Under apartheid, and at a time when the disease was seen as a problem of white homosexuals, he was the stubborn, forthright and vocal prophet warning of the looming tragedy. If the predictions of this greying, slightly stooped, male Cassandra were sadly proved correct, it was despite his best efforts to warn, to educate and to treat the disease.
Before the arrival of life-lengthening anti- retroviral drug cocktails, Sher created one of the first clinics treating and caring for people with HIV. He recognised the need to improve patients' quality of life, even if he could not prolong it, and would hug patients to reassure them that being HIV-positive did not mean they were beyond human contact.
He was critical of the apartheid system and outspoken in his beliefs, raising the ire of many politicians and fellow medics. He described his approach to Aids as 'apolitical and humanitarian'.
Sher recognised the importance of providing education, counselling and support for both people living with HIV/Aids and healthcare workers, including traditional healers. He called for compulsory Aids and sex education in schools and criticised the censors' 'paternalistic attitude" for banning safer-sex videos aimed at gay and heterosexual lovers.
Ignored or belittled at home for many years, abroad Sher was a friend of some of the world's most famous names in HIV research. The son of a shopkeeper, he was for many years South Africa's medico-scientific face of the response to HIV/Aids, and received numerous awards for his efforts.
Sher became alerted to HIV/Aids in 1982 after reading about the disease in the United States, where he had taken his sick son for treatment. Recognising the potential for the virus to spread through heterosexual as well as homosexual sex, Sher became vocal about the impending catastrophe—but only a few listened.
He was physically brave as well: at the age of 21, Sher became a combat pilot in the Israeli army after he and three friends flew a Dakota airplane from Johannesburg to Israel to take part in that country's defence. Two years later he returned to South Africa to train as a doctor at the University of the Witwatersrand. After qualifying in 1958, he specialised as an immunologist and was a researcher as well as a clinician.
He died in 2007 while undergoing heart surgery.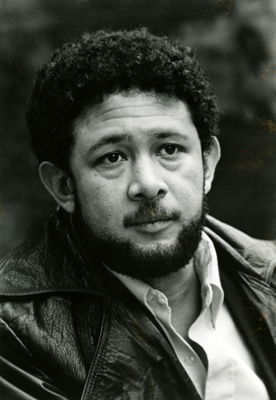 1949 – Today is the birthday of Gay, Colombian-American author, poet, and journalist Jaime Manrique. His first poetry volume won Colombia's National Poetry Award. Additionally, he received a Guggenheim Fellowship to write his memoirs and has contributed to Shade (1996), a Gay, black fiction anthology.
He has also produced the non-fictional book, Eminent Maricones: Arenas, Lorca, Puig, and Me. (Eminent Fags) which explores the works of Reinaldo Arenas, Manuel Puig, Federico García Lorca, his own early life as the illegitimate son of a wealthy plantation owner and his own homosexuality.
Growing up in Colombia, Manrique was cognizant of the ostracism faced by gay men in Colombian society and was "terrified of [his] deepening homosexual feelings" as an adolescent. He would not come out publicly until he was in his twenties and living in the United States. He describes himself as "full of internalized homophobia" until he was in his thirties.
At the end of Eminent Maricones Manrique writes,
"From my earliest childhood . . . my life has been a struggle to find dignity as a maricón." He expresses gratitude to Puig, Arenas, and Lorca for setting examples that helped him become "a fulfilled human being." He hopes, in turn, that his book will "be an inspiration to all the maricones--and heterosexuals--who dream of being men and women capable of taking on whatever kind of windmill stands in their way."
He is currently a Distinguished Lecturer in the Department of Foreign Languages and Literature at the City College of New York.

1955 - The Reverend Simon Bailey was an Anglican priest (d.1995). Simon Bailey was born in Halifax, West Yorkshire, one of five children. His father was a Baptist minister who combined conservative evangelical theological convictions with social radicalism. He bought his first television in order to be able to watch the funeral of Sir Winston Churchill in 1965. He supported the Campaign for Nuclear Disarmament and actually died while distributing leaflets for the Labour Party.
The family moved often, following as their father he was called to different churches. Simon Bailey continued his education at Regent's Park College, the Baptist Permanent Private Hall of the University of Oxford, where he read English Language and Literature.
Despite having chosen to study at the Baptist Regent's Park, Simon Bailey was by now unhappy in the Baptist tradition. He received the sacrament of confirmation in the Church of England, embracing Anglicanism as more 'aesthetic and sensual'.
Simon Bailey was a sexually active gay man who contracted HIV. He learned that he had the virus just as he took up the position of Rector of Dinnington in South Yorkshire. When he became too unwell to conceal his condition from the people around him he informed the diocesan authorities and gradually introduced the news to his own parishioners.
Though not the only Anglican priest at that time to be HIV-positive, and eventually to develop AIDS, he was the first to stay in parish ministry, continuing to celebrate the Eucharist until only a few weeks before his death. One of the most remarkable features of his time at Dinnington was the love and care that he received from his parishioners.
Simon Bailey became well known to a wider public as a result of a BBC Everyman programme, Simon's Cross, that was broadcast in January 1995. The making of the programme led to his sister writing the biography, Scarlet Ribbons: A Priest with AIDS, which also contains extracts from Simon's published and unpublished writing.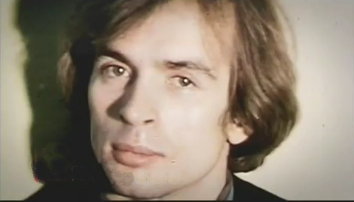 1961 – On this date the ballet dancer Rudolf Nureyev defected from the Soviet Union at Le Bourget airport in Paris. It all became possible when the Kirov's leading male dancer, Konstantin Sergeyev, was injured, and Nureyev was chosen to replace him on the Kirov's European tour. In Paris, his performances electrified audiences and critics, but he broke the rules about mingling with foreigners, which alarmed the Kirov's management.

The KGB wanted to send him back to the Soviet Union immediately. As a subterfuge, they told him that he would not travel with the company to London to continue the tour because he was needed to dance at a special performance in the Kremlin. He believed that if he returned to the U.S.S.R., he would likely be imprisoned, because KGB agents had been investigating him. So he defected on this date in 1961 at the Le Bourget Airport in Paris. Within a week, he was signed up by the Grand Ballet du Marquis de Cuevas and was performing The Sleeping Beauty with Nina Vyroubova. On a tour of Denmark he met Erik Bruhn, a dancer who became his lover, his closest friend and his protector for many years.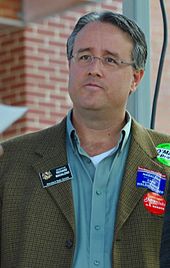 1965 – Rich Madaleno is an American politician from Maryland. A Democrat, he was a member of the Maryland State Senate, representing the state's 18th district in Montgomery County, which includes Wheaton and Kensington, as well as parts of Silver Spring, Bethesda and Chevy Chase. Madaleno was also chair of the Montgomery County Senate Delegation. He previously served four years in the House of Delegates.
Madaleno was the first person to be elected to the General Assembly as an openly gay candidate. He is also the first openly gay Maryland state senator. Along with Delegates Maggie McIntosh, Anne Kaiser, Heather Mizeur, Peter Murphy, Mary Washington, Bonnie Cullison and Luke Clippinger he formed part of the eight-strong gay grouping in the Maryland General Assembly. His election campaigns have won the support of the Gay & Lesbian Victory Fund.
In the Maryland Senate, Madaleno led efforts to advance legislation important to LGBT Marylanders. In 2009, he was the lead sponsor of the Religious Freedom and Civil Marriage Protection Act, which would have legalized same-sex marriage. Although that version of the bill was never voted on, Maryland legalized same-sex marriage three years later. In 2014 he successfully sponsored a bill to make discrimination against transgender people illegal in housing, employment, and public accommodations. In 2018, he introduced legislation to protect young people from the dangers of conversion therapy.
In May 2017, Madaleno declared his candidacy to be Governor of Maryland. Madaleno would have been the first Italian-American and the first openly gay governor of Maryland.n the June 2018 primary, Madaleno finished in fifth place for the Democratic nomination, which was won by Ben Jealous.
He and his husband, Mark, have two children.

1971 – Florida revised its crimes against nature law, reducing the maximum prison time from 20 to 15 years and establishing a fine of up to $10,000.

1974 – Gay activists interrupted a speech by Dr. David Ruben to protest his opinions on male homosexuals in his book "Everything You Ever Wanted to Know About Sex."

1975 – In Houston, Texas on this date a protest demonstration of 6,000 Gays, Lesbians and supporters marched through downtown when the anti-Gay rights and former beauty queen Anita Bryant arrived to entertain at a banquet.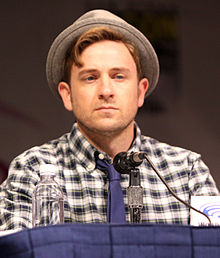 1976 – Tom Lenk is an American stage and television actor best known for starring as Andrew Wells in the television series Buffy the Vampire Slayer and its spin-off Angel.
Lenk has appeared in episodes of Buffy the Vampire Slayer (27 episodes), Angel, NBC's Joey, House, Six Feet Under, Eli Stone and How I Met Your Mother. He has also had small parts in the films Date Movie, The Number 23, and Transformers. Lenk appeared in the Web series Border Patrol, which premiered in June 2008 on Atom.com. In 2009 Lenk appeared as a guest star on Nip/Tuck.
Besides acting, Lenk is a singer and playwright. He has toured with the European cast of Grease and has written three plays. Lenk took over the role of Franz in the Broadway musical Rock of Ages as of September 14, 2009, having originated the role in the Las Vegas and Los Angeles productions in 2006. Lenk frequently posts video blogs of himself on YouTube summing up his latest experiences on Broadway, which are usually called "Tom's Broadway Blogs".
In 2013, Lenk joined the Lifetime series Witches of East End as Hudson Rafferty.
Lenk is openly gay.


Added 2022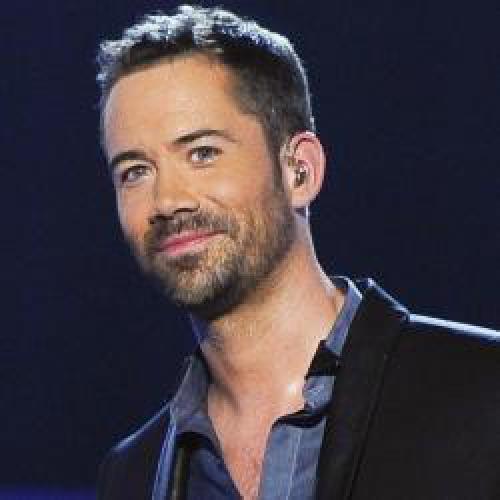 1979 – Emmanuel Moire, born in Le Mans, is a French singer and an eclectic artist who has released three albums (Là) où je pars (2006), L'Équilibre (2009) and Le chemin (2013). He sings and plays the piano, with a hundred tunes to his credit. Moire came out as gay in the French LGBT magazine Têtu in October 2009. In that interview he said, "I hope to live a normal discreet life. I am at peace with myself."
At 21 years of age, Emmanuel was selected to take part in the 16th meeting of Astaffort, a training course for songwriters and performers. Between 2004 and 2007, he portrayed Louis XIV in the successful musical Le Roi Soleil, whose cast included Christophe Maé and Merwan Rim.
Emmanuel Moire released his first solo album, titled Là où je pars, on 13 November 2006.
Emmanuel Moire represented France at the 2007 Sopot Festival in Poland performing his song "Ça me fait du bien" coming runner-up to eventual winner, the Polish band Feel.
In 2019, Moire participated in the 2019 edition of Destination Eurovision to attempt to represent France at the Eurovision Song Contest 2019 in Tel Aviv, Israel, with the song "La promesse". He placed fourth overall in the final.


1979 - In Montreal the city's first major gay celebration, Gairilla Week, begins.


1981 – Toronto Police raid two more bathhouses, arresting twenty-one men on bawdyhouse charges. Raided were the Back Door Gym and Sauna; and the International Steam Baths.

1983 – The New York Times publishes its first front-page story on AIDS.

1988 – Delegates at the annual convention of Southern Baptists passed a resolution blaming gays for AIDS and condemning homosexuals as perverts and abominations who have depraved natures.

1990 – Queer Nation holds a Take Back the Night march in New York, protesting hate crimes against gays. Over 1,000 people attended.


1992 – Singer kd lang comes out in an interview with The Advocate.

1999 – The Southern Baptist Convention passed resolutions demanding the recall of openly gay James Hormel from his new post as Ambassador to Luxembourg and denouncing President Bill Clinton for issuing the nation's first official proclamation of Gay and Lesbian Pride Month. Ironically, as the hate-mongers convention meeting got underway in Atlanta, Georgia, 600 rainbow flags hung on the lightposts for the city's Pride celebration.

2008 – Dozens of gay couples were married after a landmark ruling making California the second state to allow same-sex nuptials went into effect. In San Francisco, Mayor Gavin Newsom, who helped launch the series of lawsuits that led the court to strike down California's one-man-one-woman marriage laws, presided at the wedding of Del Martin, 87, and Phyllis Lyon, 84. Newsom picked the couple for the only ceremony in City Hall Monday evening in recognition of their long relationship and their status as pioneers of the gay rights movement.

JUNE 17 →
[{(o)}]|[{(o)}]|[{(o)}]|[{(o)}]| [{(o)}]|[{(o)}]