January 10
[{(o)}]|[{(o)}]|[{(o)}]|[{(o)}]| [{(o)}]|[{(o)}]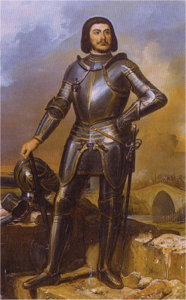 1404 – Gilles De Rais [also spelled Retz] (d.1440); A French noble, soldier and one time brother-in-arms of Joan of Arc accused and ultimately convicted of torturing, raping and murdering dozens, if not hundreds, of young children, mainly boys. Along with Erzsébet Báthory, another sadistic aristocrat acting more than a century later, he is considered by some historians to be a precursor of the modern serial killer.
If one is to believe his confession, and there is good reason not to, de Rais had run through his fortune and was convinced that sacrificing young boys to Satan would restore his riches. Somewhere along the way he decided that sodomizing his victims before killing them would satisfy his needs along with the Devil's, and so more and more boys disappeared in his castle, never to be seen again.

When Gilles was arrested on charges of blasphemy, the grisly murders were uncovered. He confessed to having killed some 150 boys, "for the pleasure and gratification of my senses." Having been an ally of Joan of Arc, there is good reason to suspect that the murders were the invention of the Catholic Church.

1924 – A California appellate court rules that charging a person with "an assault to commit the crime against nature" is sufficient, because "every person of ordinary intelligence understands what that crimes is."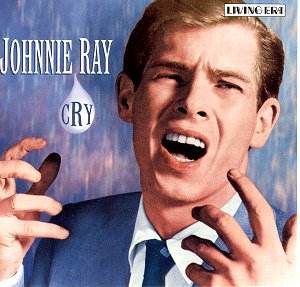 1927 – Singer and songwriter Johnnie Ray (d.1990) caused a sensation in the 1950s with energetic concert performances of hit songs, including the chart-topping "Cry." Because of his emotional on-stage style he was dubbed the Prince of Wails.
John Alvin Ray was born on a farm near Dallas, Oregon on January 10, 1927. Several years later, at the height of the Great Depression, the family lost the property and moved into town, where Ray's father found work at a lumber mill.
Young Johnnie Ray showed musical talent early. At the age of three or four he began playing tunes by ear on a pump organ. His parents arranged for him to take lessons from the church organist, and soon Ray was playing at services. The boy's musical taste ran to pop, however, and he and his older sister began performing together at schools. By the time he was five Ray knew that he wanted to be an entertainer.
An accident in the summer of 1940 nearly derailed his plans. During a blanket toss at a Boy Scout Jamboree, Ray fell to the ground, suffering a concussion and severe ear injuries that cost him about fifty percent of his hearing.
When World War II broke out, Ray's family moved again, this time to Portland, where his father worked in the shipyards.
During high school and for several years thereafter he performed in Oregon, but at twenty-two he headed for Hollywood. Although he found some jobs, he did not enjoy much success in California. Within a year he was broke and on his way home.
Ray was delighted when the male-female comedy team of Bob Mitchell and Jay Grayton came to perform in Portland. The couple had helped him get some bookings in Los Angeles and had also made him part of a ménage à trois. Ray's participation in sexual activities with both Mitchell and Grayton is an exemplar of his bisexual tendencies; although he seems to have been mostly homosexual in orientation, Ray also participated in heterosexual liaisons. Once again the couple took him under their wing.
When Grayton and Mitchell, who were performing at the Flame Showbar in Detroit, persuaded the management to give Ray an audition, he barely had enough money for a bus ticket to Michigan.
While playing at the Flame in 1951, Ray was "discovered" by disk jockey Robin Seymour of WKMH in Dearborn. He brought him to the attention of record producer Danny Kessler, who said of his first view of Ray's performance, "I was probably more overwhelmed with what I heard and saw than by anything else I ever encountered artistically in my life." He signed Ray to a record contract.
Ray's recording of "Cry" topped the pop charts in late 1951, and the song on the flip side, "The Little White Cloud That Cried," reached number two. An appearance on Ed Sullivan's Toast of the Town television program in early 1952 added to Ray's popularity.
In the spring of 1952 Ray married Marilyn Morrison, the daughter of a Los Angeles club owner. Morrison had avidly pursued the handsome young singing star. She was aware of Ray's homosexuality but told a friend of his that she would "straighten it out." Her resolution was doomed, as was the marriage. The couple separated within a year and were divorced in 1954.
Ray's long-held dream of being in films was realized when he appeared in Walter Lang's There's No Business Like Show Business (1954). Ray hoped that more movies would follow, but when producer Darryl Zanuck, who had praised Ray's performance, left Twentieth Century Fox to form his own company, neither studio offered him any further projects.
When Ray appeared as the "mystery guest" on the What's My Line? television show in 1956 he met journalist Dorothy Kilgallen, who was a regular panelist on the program, and the two began an affair.
The romance was an unlikely one. Married and fifteen years Ray's senior, Kilgallen embodied cosmopolitan sophistication, while Ray had the image of a country boy turned pop singer. Kilgallen remained with her husband, and Ray took one man after another as lovers. Nevertheless, the affection between the pair was genuine, and the affair lasted for years. Ray was devastated by Kilgallen's mysterious death in 1964.
Although Ray's 1951 arrest for cruising a public washrrom had been alluded to in various scandal sheets over the years, the general public was unaware of it. That changed in 1959, when he was once again arrested by the Detroit vice squad on a charge of soliciting an undercover police officer in one of the city's gay bars, the Brass Rail.
This time Ray hired an attorney and fought the charges. Kilgallen stood by him, even calling the judge in the case to insist that that he receive a fair trial. After hearing the testimony, the jury took less than an hour to find Ray not guilty, apparently concluding that he had been entrapped. Ray promptly left Detroit and never set foot in the city again.
The hard drinking in which Ray had indulged since his teens caught up with him in 1960. Weakened and exhausted, he contracted tuberculosis. He recovered after several months of treatment and resumed his career. He did not give up alcohol, however, and landed back in the hospital in 1963, suffering from cirrhosis.
Once again Kilgallen was at his side, but this time so was Bill Franklin, who had worked in public relations in the entertainment industry before becoming Ray's manager and also his lover.
The relationship with Franklin gave Ray's personal life a stability that it had lacked for many years. With Franklin's encouragement, he started paying attention to proper nutrition and swore off drinking.
However, the 1959 arrest and widely disseminated gossip about Ray's homosexuality took a toll on his popularity, and contributed to the decline of his career, especially in the United States. Ray continued to play club dates in the U.S., though at increasingly less prestigious venues.
Eventually Ray started drinking again. Despite Franklin's efforts to limit his intake of alcohol, he reverted to his old ways. His career, already in decline, suffered further, although he could still draw adoring crowds in England and Australia.
Franklin, frustrated by Ray's self-destructive behavior, left him in 1977.
The concert that would be Ray's last took him home to Portland, where he did a benefit for the Center for the Performing Arts in October 1989. Afterward he went back to Los Angeles, where he became reclusive and withdrawn. He was malnourished and seriously ill with liver disease. To cope with his pain, he was using, in addition to alcohol, the tranquilizer Halcion.
Ray was soon hospitalized. He lapsed into a coma for a few days; although he came out of the coma, he had no chance of recovery from the liver disease. He died on February 24, 1990.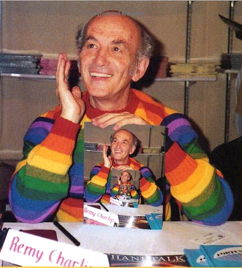 1929 – Remy Charlip (d.2012) was born and raised in Brooklyn, New York, studied textile design in high school, and graduated from Cooper Union School of Fine Arts (New York, NY) in 1949. He thought he couldn't become a painter, as he didn't have anything to "say." He became an American artist, writer, choreographer, theatre director, theatrical designer, and teacher. He wrote or illustrated 29 children's books.
Graduation lead him to a fellowship in dance at Reed College, Portland, Oregon, where he designed sets and costumes for Bonnie Bird, an early influence on John Cage and Merce Cunningham. Charlip danced in two of Bird's productions, "The Marriage at the Eiffel Tower," by Jean Cocteau, and "The Only Jealousy of Emer," by William Butler Yeats. Both of these works were accompanied by music composed by Lou Harrison.
In a turn that was to influence the course of his life, Charlip and Harrison established an enduring relationship, initially resulting in their living together in New York. Harrison, who was beginning to establish himself as major figure in experimental music, introduced Charlip to the post-war New York avant-garde.
In the 1960s Charlip created a unique form of choreography, which he called "air mail dances". He would send a set of drawings to a dance company, and the dancers would then order the positions and create transitions and context, without Charlip's further participation.
Charlip performed with composer John Cage, and was a founder member of the Merce Cunningham Dance Company, for which he also designed sets and costumes. He directed plays for the Judson Poets Theatre, co-founded the Paper Bag Players children's theater company, and served as head of the Children's Theater and Literature Department at Sarah Lawrence College.
Off-Broadway, he was the "Stage Director" of a 1962 production of Bertolt Brecht's Man Is Man for Julian Beck's Living Theatre, for which he received his first of two Obie Awards, and designed the set for the American Place Theatre production of Paul Goodman's Jonah in 1966.He won three New York Times Best Illustrated Book of the Year citations, and was awarded a six-month residency in Kyoto, Japan from the Japan/U.S. Commission on the Arts.
Charlip was the model for illustrations of Georges Méliès in the book The Invention of Hugo Cabret, written and illustrated by Brian Selznick.
He moved to San Francisco in 1989, and worked with local arts groups, including the Oakland Ballet. He died in San Francisco in 2012.
As a gay man, he had been tireless in promoting messages of human dignity and was nominated in 1983 for the Stonewall Awards with Keith Haring, Robert Mapplethorpe, Arthur Tress and others. "Artists have to take courage in each other. What they're doing will eventually save somebody's life. Literally."


Added 2021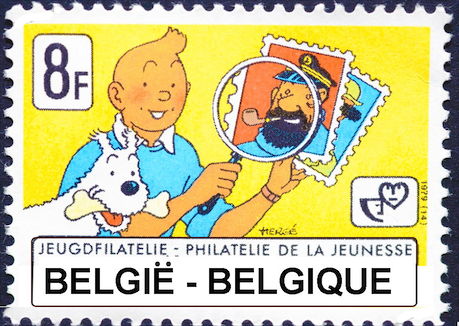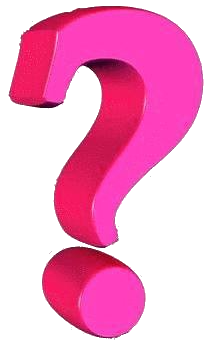 1929 – Tintin, the beloved comic strip character, is gay, claims Matthew Parris, British ex-Tory MP. Parris insists that the boy reporter whose adventures have sold more than 200 million copies and been translated into 50 languages, is gay and that fans are in a state of "denial". Parris, himself gay, is a well-known newspaper columnist who notoriously 'outed' Business Minister Lord Peter Mandelson in the middle of a television interview in 1998.
Tintin, who was born January 10, 1929, on the pages of a children's supplement to the Belgian newspaper Le Vingtième Siècle, has an unknown background and origin, says Parris, adding: "This is common among young gay men, some of whom find it hard to believe that they really are their parents' child".
In fact, Parris suspects Tintin may well have been a spy - "secret intelligence has always attracted gay men. I myself applied for and was offered a post in MI6."
He finds Tintin's world full of men. Of the complete list of 350 characters in Tintin books, Parris counts only eight women, and he doesn't find them attractive. The best known of them, chain-smoking opera singer Bianca Castafiore, is a "diva fag-hag," while Peggy, the wife of a Latin American dictator, is a "curler-wearing virago". "The butch, bitchy, bullying, cigar-smoking, hard-drinking, flame-haired wife of General Alcazar may well have been lesbian," Parris proclaims.
Snowy the loyal fox terrier is the only "unambiguously heterosexual male mammal in Tintin's entire universe," Parris says.
Parris is not the first person to speculate on Tintin's sexuality. In 2001, Belgian police seized 600 copies of an unauthorised book titled "Tintin in Thailand" - which showed Tintin and his friends living it up in Thai gay bars.
Belgium-based Studios Herge reacted stoutly, with spokesman Marcel Wilmet declaring: "Tintin is not at all gay - he was very macho in fact. He has many friends who are boys but they are not boyfriends."

1930 – The Washington Supreme Court rules that one partner in an act of sodomy can be convicted even if the other is acquitted.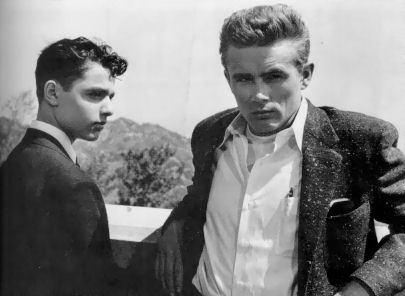 Sal Mineo with James Dean in "Rebel..."
1939 – Sal Mineo, American actor (d.1976); A Golden Globe winning American movie and stage actor , best known for his Academy Award-nominated performance opposite James Dean in the film Rebel Without a Cause, Mineo, born in The Bronx, New York City , the son of a Sicilian coffin maker, was enrolled by his mother in dancing and acting school at an early age.

One of the articles of faith of the James Dean cult that grew out of the actor's early death in 1955 is that Mineo "turned queer" after the auto wreck that took his co-star's life. As the story goes, young Sal left a séance in which he had attempted in vain to contact his fallen friend, only to wreck his own car. His life was spared, but the words "James Dean" suddenly appeared indelibly on his smashed windshield. Supposedly he was Gay from that moment on.
However, Mineo's homosexuality was a fairly open secret even at the height of his Hollywood success. He was rumored to have pursued numerous affairs, including one with Nicholas Ray during the filming of Rebel without a Cause.
The Hollywood Code of the `50s may have dictated that Dean win Natalie Wood at the end of Rebel Without A Cause, but anyone with half a brain knew that it should have been Mineo's Plato and Dean's Jim who embraced at the climax.
Other films in which Mineo appeared include Giant (1956), The Gene Krupa Story (1959), Exodus (1960),Cheyenne Autumn (1964),Who Killed Teddy Bear (1965), and The Greatest Story Ever Told (1965). He also had a modest success in the 1950s as a rock 'n' roll singer.
With maturity, Mineo sought to explore his homosexuality more fully in both his life and his art. Although he appeared in several television productions and films, in his latter years he increasingly found the theater more supportive of his aspirations. Sal Mineo grew up to produce the revival of John Herbert's Fortune and Men's Eyes, about homosexuality in a Canadian prison, and to star in a West Coast production of James Kirkwood's P.S. Your Cat is Dead, both of which enabled him to say without a word "I'm Gay. So what?"
Rumors that he spent his off hours in the company of rough trade have led to lurid speculation about his grisly murder in 1976. Such is Hollywood fame and popular legend that no one wants to believe that, like so many innocent Americans these days, he was "merely" mugged, robbed, and left to die just a few short steps from the safety of his own home.

1952 – The District of Columbia Circuit Court of Appeals reverses the conviction of a man arrested in Franklin Square by police for solicitation. He is the seventh arrestee in a single night by just one officer. The Court feels that this proves entrapment. (Or maybe the cop was wonderfully handsome and terrifically hung.)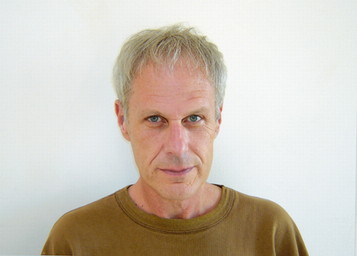 1953 – Dennis Cooper is one of the most controversial writers working today, He is best known for his series of strikingly original, critically acclaimed, albeit transgressive and contentious, novels exploring the nature of sexual obsession, alienation, brutality, and death. His works obsessively feature callow but beautiful adolescent boys, predatory older gay men, punk rock music, drug abuse, explicit sex, and graphic violence.
He has also courted controversy and debate for his works' extreme sexual nature, seemingly bordering on pornography, and his alleged fascination with pedophilia. Cooper himself has even been the recipient of death threats and protests by outraged gay activists.
Cooper grew up the son of a wealthy businessman in Pasadena, California. His literary aspirations were explored early on and often took the form of imitations of Rimbaud, Verlaine, De Sade, and Baudelaire. He wrote poetry and stories in his early teens that explored scandalous and often extreme subjects. As a teenager, Cooper was an outsider and the leader of a group of poets, punks, stoners and writers.
In 1976 Cooper moved to England to become involved in the nascent punk scene. In the same year he began Little Caesar Magazine which included among other things an issue on and dedicated to Rimbaud. In 1978 with the success of the magazine, Cooper was able to found Little Caesar Press.
In 1987 he moved to Amsterdam, mainly in pursuit of a boyfriend, where he finished writing Closer which took as inspiration a postcard that featured an image of Mickey Mouse carved onto the back of a young boy.
While in Amsterdam he also wrote articles for different American magazines including The Advocate, the Village Voice and others. He returned to New York in 1987 and began working on his next novel, Frisk. In the next few years Cooper worked on several different art and performance projects including co-curating an exhibit at LACE (Los Angeles Contemporary Exhibitions) with Richard Hawkins entitled AGAINST NATURE: A Group Show of Work by Homosexual Men.
He completed his renowned, ten years in the writing sequence of five interconnected novels, 'The George Miles Cycle,' in the year 2000 - Closer, Frisk, Try, Guide, and Period. Since then he has written three novels: My Loose Thread, The Sluts (winner of the Lammy Award for best book of gay fiction of 2005), and God Jr.
George Miles, a recurring character in two of the series' five novels, as well as the model for most of the other major young male characters in the cycle, is also the name of an actual person in Cooper's life: his most important and influential friend from high school onwards.
As Cooper explained in an interview: "[Miles] was a few years younger than me, and very sweet and brilliant, but he had a severe chemical imbalance, so he was all over the place; really chaotic and unpredictable. Our relationship was intense and unforgettable, and if I have a muse, it's him."
The two remained extremely close friends, and years later, when Cooper was 30, he and Miles had a brief sexual relationship. Cooper lost contact with Miles, however, after he moved to Amsterdam, and tried tracking him down, but without luck. "In a way," Cooper noted, "I wrote the novels for him, and assumed that somehow, somewhere he was reading them, and knew how important he was to me."
In 1997, Cooper finally learned that Miles had killed himself ten years earlier while Cooper was still living in Europe.
A film adaptation of the novel Frisk was released in 1995, directed by Todd Verow and featuring Craig Chester and Parker Posey. Cooper himself makes a cameo appearance in the film.
Since the summer of 2005, Cooper has spent most of his time in Paris, France. While there, he has worked a stage adaption of his novella Jerk (2008). These theatre works have been highly acclaimed and have toured extensively in Europe and the UK.
As of late 2009, Cooper was completing his ninth novel, tentatively titled The Marbled Swarm.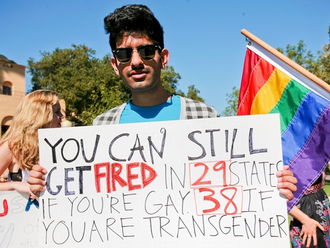 1953 – George Kronenberger (d.1994) was a pathfinding activist in the field of corporate and workplace equality for gays, lesbians, and bisexuals.
Kronenberger was the former Workplace Project Organizer for the National Gay and Lesbian Task Force. He co-founded the NGLTF Gay and Lesbian Workplace Issues Conference, first held in 1991.
Kronenberger was a tireless movement champion, battling companies that discriminated against their gay employees, and creating change in corporate America. He was dedicated to equality for all people, a principle he carried out in his 16-year career as the Equal Employment Opportunity (EEO) project manager at Pacific Gas and Electric and as a supervisor with the Ohio Civil Rights Commission.
Kronenberger died November 1, 1994, in San Francisco after a long battle with AIDS, survived by his life partner of 15 years,
Gregory Dawson.

1956 – About 30 people attend the first public meeting of the Mattachine Society, at the Diplomat Hotel in New York City.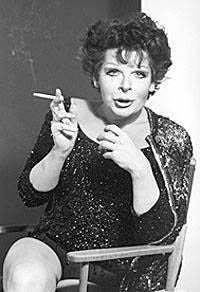 1959 – The Canadian female impersonator and actor Craig Russell (d.1990), born in Port Perry, Ontario, was personal secretary to movie star Mae West. His impersonations included Carol Channing, Bette Davis, Mae West, Barbra Streisand, Tallulah Bankhead, Marlene Dietrich, Bette Midler, Anita Bryant, Peggy Lee and Judy Garland. While performing, he always spoke and sang in the voices of the celebrities he was impersonating.
In 1977, Russell starred in the film Outrageous!, based on a short story written by Margaret Gibson about their time as roommates. A decade later, in 1987, he starred in the sequel to Outrageous!, appropriately titled Too Outrageous!
In 1980 Russell gave a performance at Carnegie Hall and got a great success. In an attempt to escape the pressures of celebrity, he moved to Munich, Germany. Although he publicly identified as gay rather than bisexual, Russell married his close friend Lori Jenkins in 1982. Russell fathered a daughter, Susan Allison ("Allison"), who was born January 6, 1973 in Toronto.
Russell remained married to Lori until his death in 1990 of a stroke related to complications from AIDS. He was cremated and buried at Pine Grove Cemetery in Port Perry.

1961 – The New Jersey Supreme Court suspends, until he is "cured," an attorney who had sex with another male.

1975 – The Chicago Board of Education approves a plan that allows, for the first time, the city's teachers to answer students' questions about homosexuality.

1978 – Thirty-five men in Bethesda, MD, who are married to women and have attractions to men, meet and create the Gay Married Men's Association. Now named the Gay and Married Men's Association, for over thirty years, GAMMA has been offering support to men who are or have been involved in a long-term heterosexual relationships, and are now coming to terms with their sexual attraction to other men.

2005 – Israeli Supreme Court allows each partner of a lesbian couple to adopt the other's children. The case involves Tal and Avital Yaros-Hakak who are raising three children conceived through donor insemination. Tal gave birth to two children, Avital to the third. They unsuccessfully sought to adopt each other's children in the Family Court in Ramat Gan. The Supreme Court ruled that the Family Court should grant these adoptions if it were in the best interest of the children to do so. The ruling came at the end of a long legal battle, decided at the High Court. The Yaros-Hakak couple had lived together for 16 years.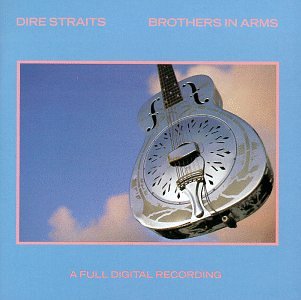 2011 – In a ruling by the Canadian Broadcast Standards Council, the Dire Straits song "Money for Nothing" is effectively banned from Canadian radio airplay, after 25 years of airtime, after a gay resident of St. John's files a complaint because the lyrics contain the derogatory slur "faggot". It occurs in the line: ''That little faggot with the earring and the make-up." The ruling is later rescinded on August 31, with the council leaving it to individual radio stations' discretion whether or not to play the song.

JANUARY 11 →
[{(o)}]|[{(o)}]|[{(o)}]|[{(o)}]| [{(o)}]|[{(o)}]